So you're thinking of starting your own YouTube channel? That's great! But since YouTube is already so saturated with content and creators, how do you ensure your content stands out and actually gets views? Achieving this isn't hard if you're armed with the right knowledge and tools. If you've ever wondered how to make a successful YouTube channel and get even more subscribers at the same time, you've come to the right place. This post can give you a rundown on how to ensure your content is worth viewing so that your channel is a success and pulls in plenty of subscribers.
Why You Need to Be on YouTube
Whether you're a big business or are establishing your personal brand, video content is a must if you want to reach your target audience. Video content and video marketing are powerful tools that can help you have a wider reach and a bigger impact. In fact, most people now prefer online video over live television, making it a no-brainer. YouTube specifically has over 1.9 billion subscribed users and averages 1,000,000,000 mobile video views a day, so it's easy to see why this platform is so important. On top of this, having a successful channel can lead to a serious income, with some channels even earning up to six figures from their content. So, if you're ready to explore YouTube and have a real shot among the competition, keep reading and use these tips and learn how to make a successful YouTube channel.
How to Create a YouTube Channel
In order to have a YouTube channel, you need to have an account, and setting it up really isn't difficult. Opening your YouTube account won't cost you anything and you can even use your already existing Google account. Before you do this, consider whether your channel will be a personal channel or one for your business. Once this is clear, you can set up the right type channel and start personalizing with your branding elements.
Personalize Your YouTube Channel
Start by filling out your channel's description. This is your opportunity to tell viewers about your channel, to show your personality through your voice, and to get them curious about your content. Don't forget to include your contact information, including your social media handles, your email address, and any other relevant information.
Next, focus on your channel art. There are many opportunities to create custom images for your channel that will set you apart, from your profile picture to your header image. An easy way to make YouTube channel art is with an online design tool. Use a template to easily create assets that still show your personality and that will help you establish a solid brand. Use your business logo, stick to your color palette, and create an image that is unique and that sets you apart from the competition.
✨  Learn more on how to brand your YouTube channel here. 
Finally, according to our "how to make a successful YouTube channel best practices" you should create a channel trailer to show new viewers what your channel is all about. Creating this short video intro to your channel is an absolute must. Focus on introducing your brand and showing what your channel is about in a short and enticing trailer that makes it attractive to your target. Don't be afraid to get creative.
Learn more on how to make a YouTube channel art here.
Plan the Perfect YouTube Content
Before jumping right in and posting the first thing you can think of, take the time to plan everything out. Starting your channel doesn't just mean shooting videos, posting them, and hoping they'll get views. The proper planning and having a clear why will help ensure the content you make and post has an aim. It also helps to identify your target audience and be realistic about how to make a successful YouTube channel where you can post videos often.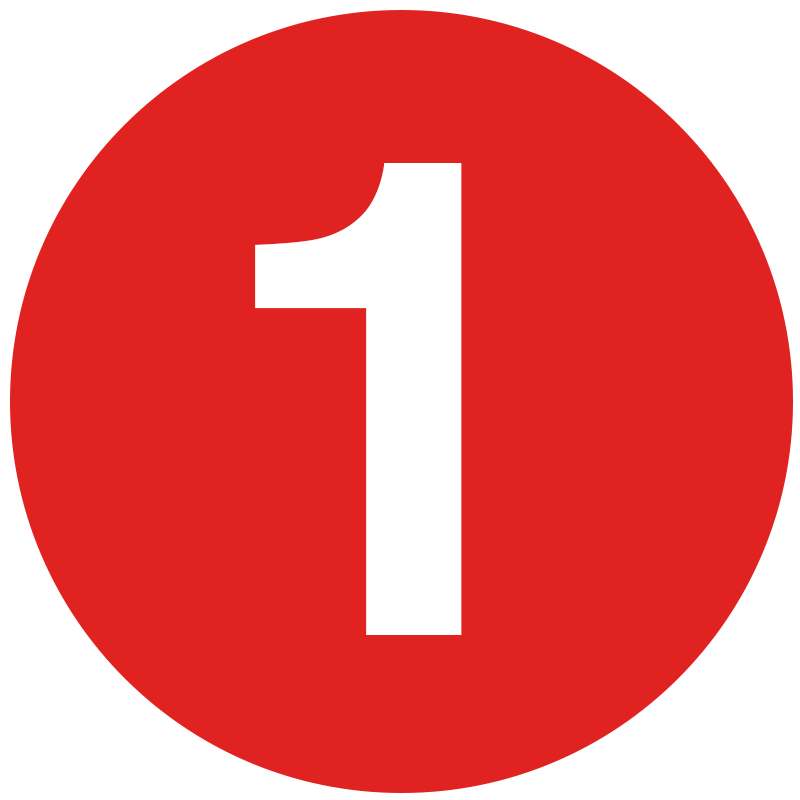 What's the Motivation Behind Your Channel?
Find the why behind your YouTube channel. Ask yourself what the point of your channel is. Ideally, your channel will focus on solving a certain issue or it will focus on a certain topic. There may already be other channels out there with the same focus, so you'll have to find something that makes yours different or that helps it stand out.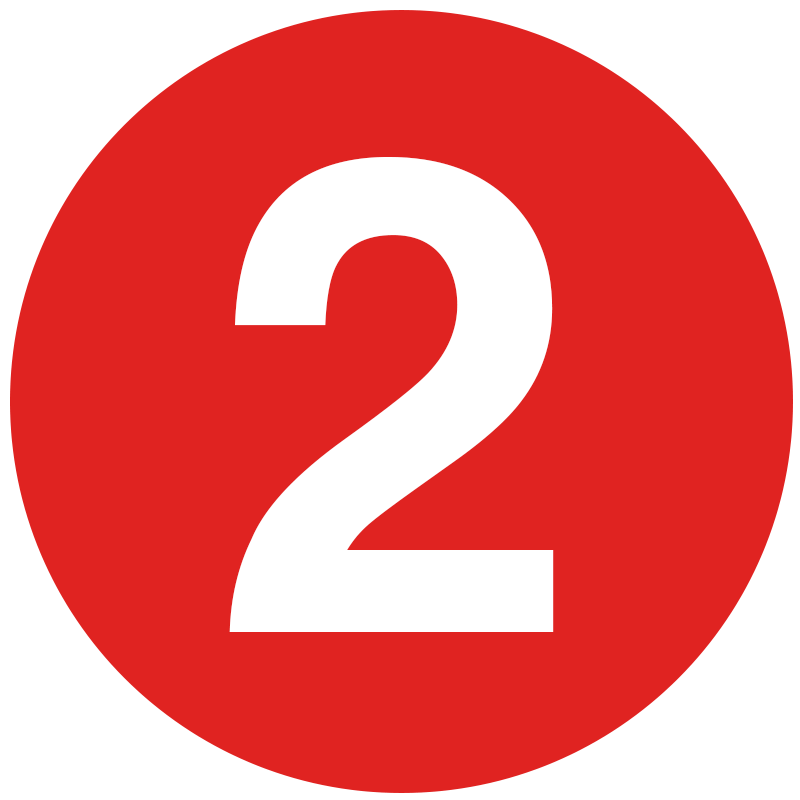 Identify Your Target Audience
To answer the question how to make a successful YouTube channel that your viewers want to watch, you first have to identify your niche. Think about who your videos for, and get as specific as possible. Think about your target persona and identify their gender, age range, location, interests, and other points that will help you create content that interests this persona. This will give you a clear idea of who is consuming your content so that your future videos can be better aimed at their needs.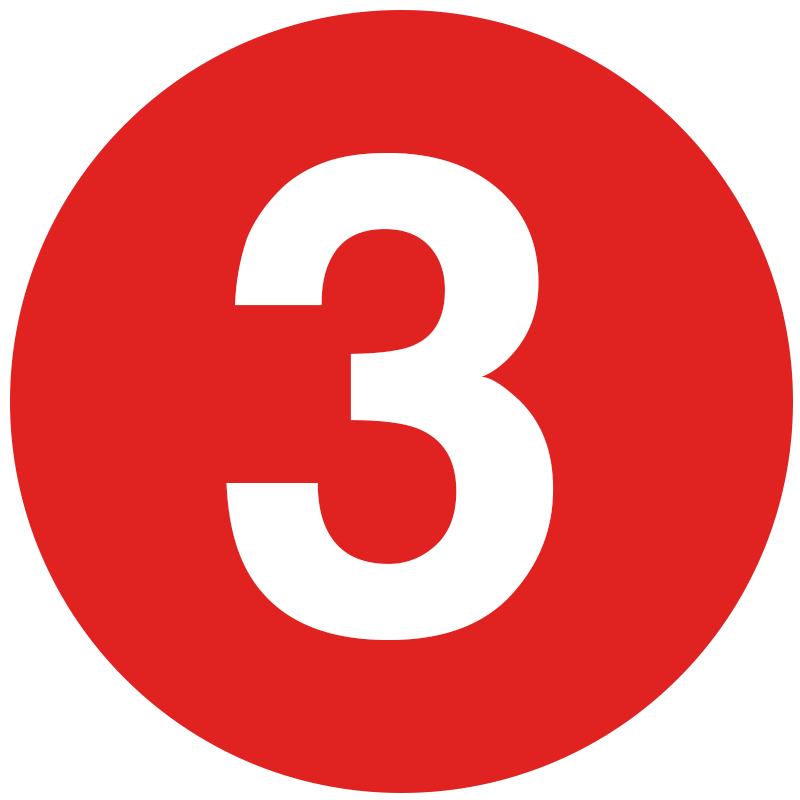 Once you have your target audience well defined, it's time to get to know what type of content gets views with your niche. Take a dive into YouTube and identify what YouTubers are popular in this nice, what videos are trending, and what topics in general generate more views and interaction. Remember that you don't have to do exactly what everyone else is doing to get views. Be innovative, get creative, but do stick to what makes sense for your audience. This can also help answer the question of how to get subscribers on Youtube.
​​8 Tactics to Make Your Video Viral on YouTube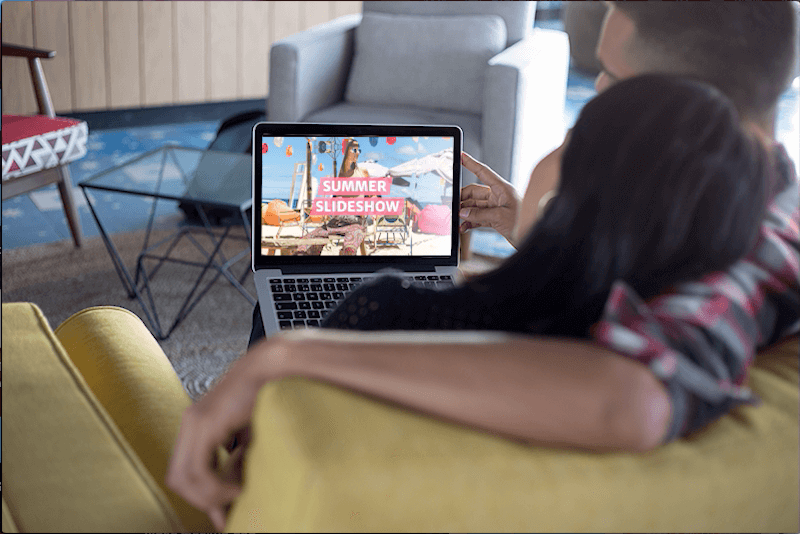 1. Top Quality Doesn't Guarantee Success, but Great Content Does
It is easy to assume that the videos that mostly get viral are the ones with high quality. While it may improve your chances of going viral, it does not guarantee success.
2. Be Aware of Your Audience
You need to know your audience to understand which video content can become popular with them. Follow popular trends but avoid making generic videos in your attempt to go viral.
3. Engage with Followers on YouTube
4. Transcribe Your Videos
You can easily transcribe your video through transcription software since it can help to make your content accessible to all types of users. Transcripts can also be converted into subtitles which can further improve the user experience.
5. Add a Call-to-Action
6. Keep It Simple
7. Don't Buy Your Views
This is strictly in violation of YouTube policy and may lead to a penalty if you are caught. Having more views does not make a video viral; views alone will not make the video shareable.
8. Release Your Videos on Monday
Why? Learn more about these viral tactics for YouTube here. .
Best YouTube Ranking Tips for Gamers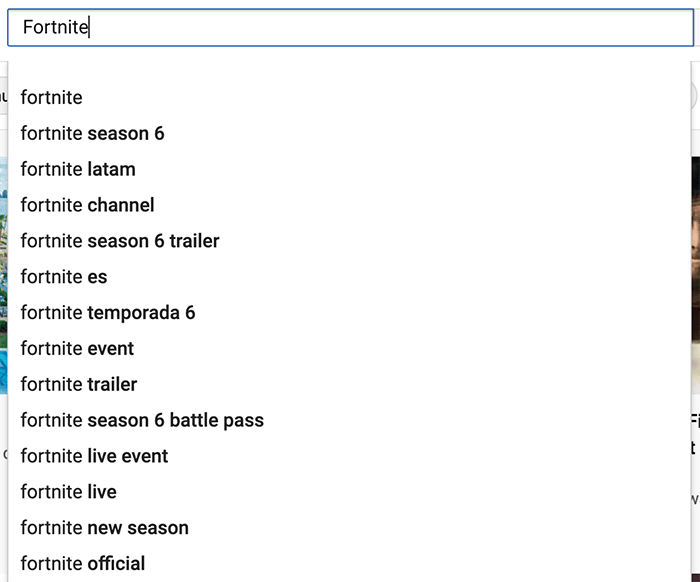 As a gamer, YouTube video ranking is kind of a big deal when you are looking to make a brand for yourself. 
1. Pay Attention to YouTube SEO
The very first step is to create keyword-rich videos. You can start with a list of keyword ideas, from the big picture to very specific keywords like "Fortnite season 10". 
To find the ideal keywords use the YouTube search bar or specialized apps like VidIQs to see keywords volumes and find a trending topic around your focus game. 
Rank Your Video for Google Too!
In general, Google tends to use video results for these types of keywords: How-to keywords, reviews, tutorials, fitness or sports-related, funny videos.
Remember to "say your keyword out loud". Yes, out loud. YouTube, in fact, hears your keyword when you mention it, and this gives them a better idea of what your content is about. Also, Youtube transcripts will most likely catch your keywords. 
Make a proper video description with at least 250 words. Include your keyword in the first 25 words. Try to include your keyword at least two times in a way that sounds completely natural.
2. Create High-Retention Videos
Share a helpful piece of advice or hacks for a game

Teach them how to achieve something, new levels, for example

Share the news on something innovative happening in the gaming industry
3. How Do You Beat YouTube's Algorithm?
What are the most important ranking factors: Video comments, subscribers after watching a video, video shares, CTR (Click-Through-Rate), and thumbs up! 
To raise your CTR, create compelling thumbnails and titles. Descriptive thumbnails are a great hook! 
4. Track Your Performance
You should be aware of your metrics to be able to measure the success of a video. 
Also, hear the advice from experts here too. 
How to Make YouTube Videos
Creating your content may not be super difficult, but it's also not as easy as having an idea and recording a video. It will require some planning so that the execution is exactly what you want. The key things to focus on while shooting your videos is ensuring you stay on topic, be concise, and make content your viewers want. Over time, you will learn what videos perform best on your channel so that you can continue creating videos people want to watch. To get there, first use these tips when creating your video content.
1. Choose What Will Your Video Be About
Now that you now how to make a successful YouTube channel, focus on creating one video at a time. To start planning your first video, decide on a topic after making sure that your topic is something that people are searching for. You can do some keyword research using a tool like Keywords Everywhere, which can help you find keywords with significant search volume. These can help increase your chances of showing up in search results, but more on this later. 
Once your topic is clear, write a script that will help keep you stay focused while your record. You don't have to write a fully developed script; talking points will be enough. Remember to keep your videos short since YouTube videos perform better when they aren't dragged out and long.
2. Gather Everything You Need to Make a Video
Of course, to make a video you'll need some equipment. Below are the most basic items you'll need to shoot your videos:
A camera– You don't need the newest and most professional camera; a camera you already have can get the job done, like your phone's camera or the one built into your laptop.
A microphone– You'll want to make sure that the sound in your video is impeccable, so a mic is a must.
Lighting equipment– Lights will give your videos a more professional edge when used correctly. If you don't have a budget for new equipment, work with the lighting you have and look for ways to turn lamps in your house into your lighting equipment.
Before hitting the record button, set up your recording area, ensuring you have a nice, contrasting background throughout your video. Set up your lighting equipment and make sure your mic is registering sound. There's nothing quite as frustrating as recording a whole video only to later realize your mic wasn't on. Gather all of the materials that you will need for your video. For example, if you're recording a tutorial, make sure you have the tools necessary to carry it all out.
Once you start recording, remember to use your script to stay on topic and avoid an intro that's too long. Many viewers will click out of your video in the first minute or even seconds if you don't get to the point. If you're nervous, do some breathing exercises before recording and drink some water. Pay attention to the pace at which you speak so that you don't talk too fast or sound nervous.
When you have all of the footage you need to create a complete video, it's time to edit it all together. You'll likely have to splice up your content and get rid of the chunks that don't work for you. Next, organize the pieces you have left in an order that makes sense. 
Once your video sequence makes sense and has a clear narrative, add in an intro or logo bumper to introduce your video. If you want to make a cool logo intro but don't have any experience with animated videos, this is easy to achieve with an intro maker. This will help brand your videos so that viewers know they belong to you simply based on the intro. 
Towards the end of your video, include a call to action, either inviting viewers to subscribe, like your video, or even follow you on your social media profiles. Instead of just saying it, be sure to also include something clickable that will send them to your page where they can subscribe. 
Finally, add YouTube end cards to your video. You can use these to link to other videos and playlists on your channel. You can also include your social media handles on these and a reminder to subscribe to your channel.
🔥 Level up your skills and learn: How to Edit YouTube Videos Like a Pro
How to Post Your Videos to YouTube
Once your video is edited and ready to be posted, there is more research to be done. Since you want your video to be easily discovered by YouTube users or even in Google searches, you'll need to make use of keywords and optimization practices. Everything from the title of your video to the thumbnail you choose for it can have a significant impact on its performance, so don't skip these tips if you want your videos to get views.
If you want your videos to be discovered by viewers easily, getting familiar with YouTube SEO is a must. The keywords we mentioned earlier will come into play now, so be sure you've identified at least a few with a decent monthly search volume. Use the most important keyword when naming your video file and when coming up with a title for your video. Including this keyword towards the beginning of your video title will ensure it comes up when people search for the term, whether on YouTube or on Google. Do your best to keep your title short and descriptive while including the keyword in a natural way.
Next, focus your attention on the description of your video and the tags you use. Write a short description that also includes your main keyword and that is to the point. This is what will show up in a search, so try to make it short enough so that it doesn't get cut off. Below that, you can write a more descriptive text and include your supporting keywords. Include relevant links, including links to your social media accounts and another call to action.
Designing an attractive thumbnail is also a must. It may not seem like a huge deal, but your thumbnail is what shows up in the search results page. Because of this, your thumbnail should be informative and visually appealing. Include your branding when creating your thumbnails so that it's clear that the video came from you. Do your best to avoid text heavy images. To make it all easier, use a YouTube thumbnail creator to design your own in no time.
Finally, use all the tools in YouTube studio to increase your ranking. For example, you can create playlists using your content in order to ensure viewers stay on your channel for longer. You can also use end cards and cards to link to other videos, your main channel, or your blog. Interact with other creators and respond to your comments. Keep in mind that likes, comments, and views will help boost your ranking, so if you are getting views but not interaction, encourage engagement from your viewers and always reply to your comments.
✨  Check out these 7 YouTube video ideas you can post on your channel.
Promote Your YouTube Channel & Videos
You've put all of this hard work into this project, so it only makes sense to promote your YouTube channel. Taking the proper steps to promote your channel will help you get more views and even increase your subscriber count. There are tons of methods you can use to get your channel seen and your videos watched, so don't be shy about promoting your work.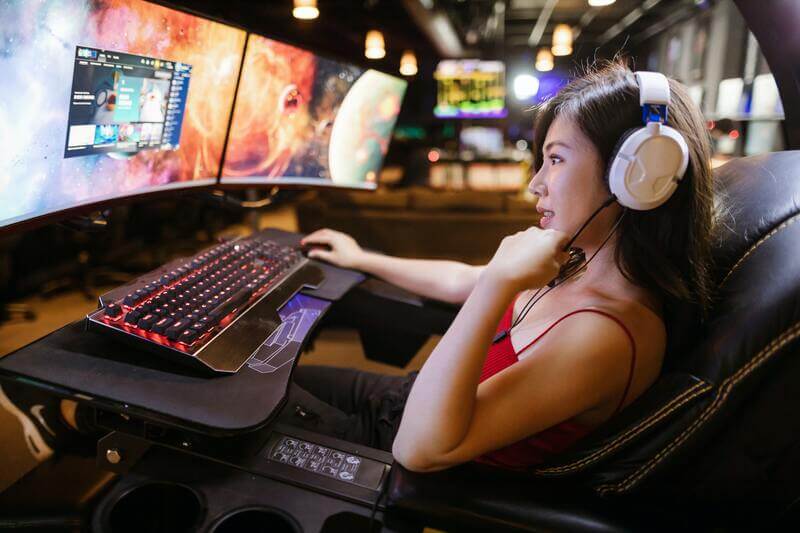 There are three main things you need to consider when starting off as a streamer: a good microphone, a decent graphics card, and good internet. 
Does Your Computer Has the Power to Stream?
If you have a gaming PC you're in luck because most of them are good enough to do both. If you don't have a gaming rig, these are the things you need to check for: 
Processor.

You need at least a two-core processor for streaming.

Dedicated graphics card.

This is super useful when streaming heavy graphics games like Overwatch.

RAM.

16 GB of RAM is usually enough.
💡  Microphone Tips: You should always position your mic 5 inches away from your mouth and in front of your face.
Our main pick is OBS Studio which is a free and open-source video recording and live streaming software that works perfectly with YouTube and Twitch streams. 
Stream Graphics
Every successful streamer has a brand that represents them. That's why graphics that dress a stream are important. 
Placeit has some great free stream graphics options, the only catch is that they change monthly. 
3. Stream On YouTube & Twitch at the Same Time
Yes! Once you have your stream set up on OBS, the only thing left is to stream it on whichever platform you chose to use. For this, there are many options like Restream that allow you to transmit to more than one streaming platform at once.
4. Stream Music On YouTube
YouTube has strict rules and will take down a stream almost immediately if they detect copyrighted material. A solution is to use royalty-free music.
Learn more about streaming on YouTube here.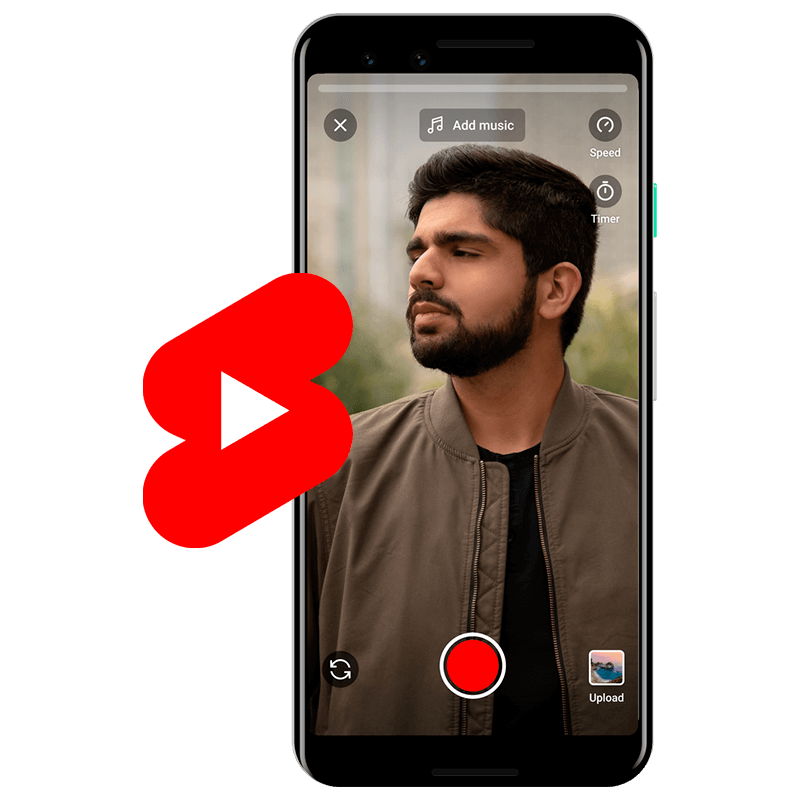 YouTube Shorts are available all around the world. So anyone can become a content creator! They are ideal for communicating quick news.
Viewers only have to scroll down to keep watching and discovering more Shorts. 
For advertisers, ads are displayed within the "Shorts" tab. 
Shorts are perfect for those channels that already have a consolidated audience since their subscribers are the first to watch their content.
YouTube Shorts vs. Tik Tok vs. Reels: Which Is best?
Not many years ago, we used to enjoy massive, traditional, and horizontal format content, but the arrival of smartphones changed the game's rules.
Let's take a look at some of the features shared by TikTok, Reels, & YouTube Shorts:
Aspect Ratio: 9:16 (makes the video vertical)
Resolution: 1920 px by 1080 px
File Format: .MP4 and .MOV.
An intelligent algorithm that detects and learns -through interaction- which are the preferred topics of each user.
An extensive library of commercial music to insert into videos. Even users can discover more videos using that same track by clicking on the circular audio shape.
Simultaneously, users can leave or look at the comments while the video is playing.
These platforms include buttons to like, comment, share, and follow accounts. Double-tap to indicate a video is liked.
Vertical videos allow users to continue viewing more content by simply scrolling down.
It's possible to upload one or more pre-recorded video clips or even record one from scratch.
All can be posted instantly, or choose to schedule them for later.
Shorts, Tik Tok, and Reels include hashtags and account tagging.
Videos constantly play if no action is taken, such as exiting the app, visiting a profile, swiping down, or pausing.
Plus, it's possible to add or hide subtitles.
🔥  Read more to learn everything about their differences and ultimately which is the best short vertical video for you.
Free Templates for Streamers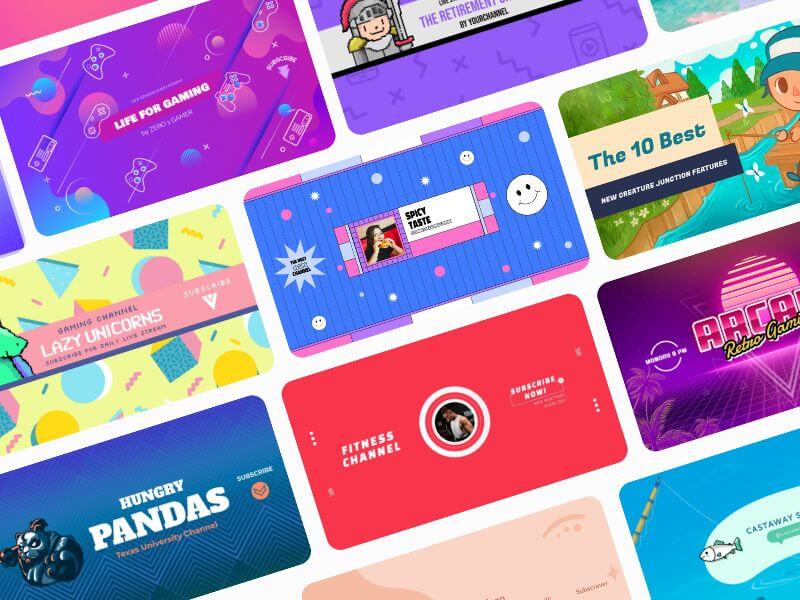 Adding a custom YouTube banner is super important to make your channel look stylish. Your channel art should represent your channel's theme, style, and your own brand, of course!
Adding a custom YouTube banner is super important to make your channel look stylish. Your channel art should represent your channel's theme, style, and your own brand, of course!
Send your viewers to your next video with awesomely designed end screens.
Catch your viewer's attention with cool thumbnails and give them a hint of what your video will be about.
That's right! The centerpiece of your YouTube channel brand, and you can find a few free templates too! 
Get more templates here.
How to Make Money on YouTube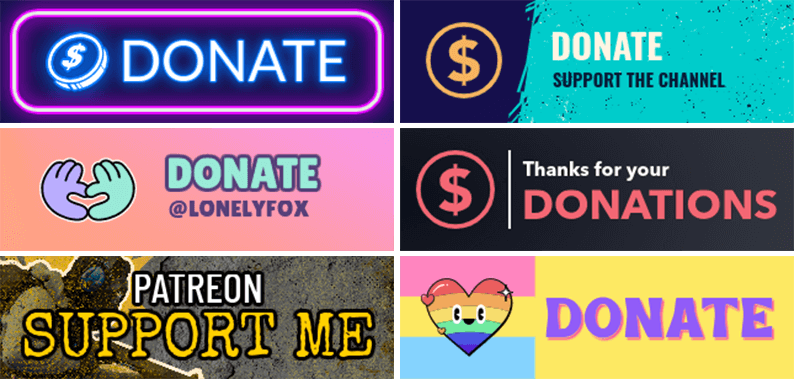 There are two ways to make money directly from YouTube and a few others indirectly. To earn money directly from YouTube you can:
A) Be an advertiser 
Type of ads: Trueview Ads (In-Stream, In Discovery), Preroll, Bumper
B) Be an ad platform
As an ad platform, you make videos that people will surely watch, so then you become a paid YouTube affiliate or partner. 
You will be paid to host others' content. Building a solid audience puts your channel in a great position to monetize your content. Brands will take a look at your channel too! 
To be eligible to be monetized, it should stay away from: 
Sexually suggestive content, including partial nudity and sexual humor

Violence, including displays of serious injury and events related to violent extremism

Inappropriate language, including harassment, profanity, and vulgar language

Promotion of drugs and regulated substances, including selling, use, and abuse of such items

Controversial or sensitive subjects and events, including subjects related to war, political conflicts, natural disasters, and tragedies, even if graphic imagery is not shown
There are 3 main options to monetize your videos:
YouTube Partner Program
YouTube Shorts Fund
YouTube Premium
YouTube Premium is a paid membership that allows viewers to support their favorite channels and enjoy their content without any ads. 
Indirect Ways to Make Money from YouTube
Fan-Fund Your Channel

License Your Content in Exchange for Money

Record a Call to Action
Learn more ways to make money on YouTube, technical requirements, steps, and tips with this guide.
You're Ready to Start Your YouTube Channel
With all of these tips you know now how to make a successful YouTube channel! You're now more than ready to start your YouTube channel and watch the subscribers roll in. Over time, it may be necessary to revamp some aspects of your channel, but that comes with growth. For now, stick to these basics and establish a solid foundation for a YouTube channel with plenty of potential for growth. 
---
---