Gaming Video SEO Tips: How to Reach 600 Monthly Searches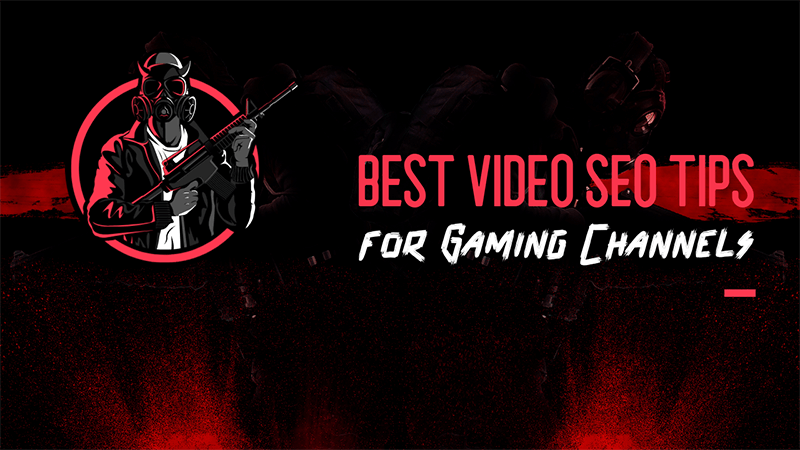 Starting a YouTube channel from scratch can definitely feel overwhelming nowadays, especially for gaming channels. We are at the point where the market feels oversaturated, and all AAA titles seem pretty well covered. Luckily, it's no reason to be discouraged. Using specific video SEO tips, you can make sure you are heard and reach hundreds of monthly searches!
What You'll Find:
If gaming is your passion, and if you have a meaningful take on certain issues, you need to share your thoughts. From that point onward, if the audience likes what they see, it should be easy to get your subscriber base or core audience.      
Video SEO Basics for Newbie Content Creators
The general plan is quite straightforward, you need subscribers in order to receive donations, sell your merch, or just get revenue from ads on your videos. So, to get subscribers, you need to appear in search results or at least be featured on a home page.
This is where video SEO tactics come into play to ensure your content is more visible and relevant to search queries. So, here we will discuss some of those tips that will increase the number of monthly searches, like tags, video name and description, inbound links, thumbnail images, and peer collaboration.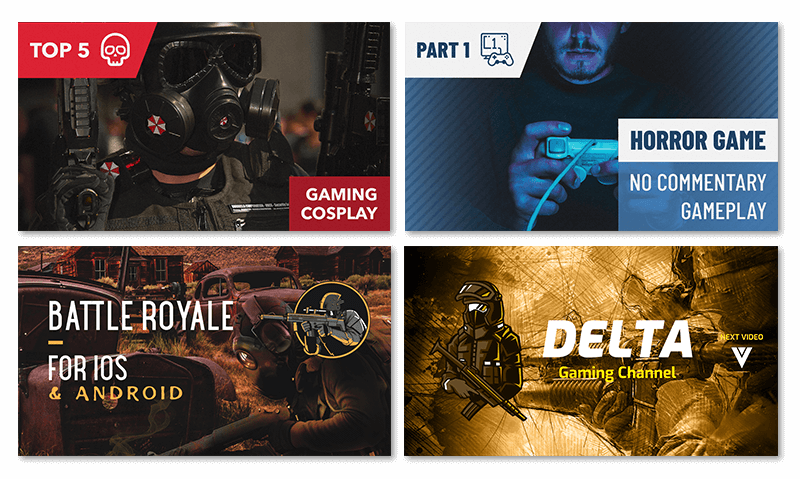 Don't Lose Potential Subscribers
There is a reason why almost every YouTuber urges people to like the video and subscribe and why they make that easy by including those buttons at the end of the video. It's simply proven that those methods drive conversion. Moreover, the audience is well-educated nowadays, and they know exactly how they are helping you.
If the content you upload resonates with them, they will do it. No reason to doubt it. Even though it is a cliche, you should not feel bad about asking and still include this in your video.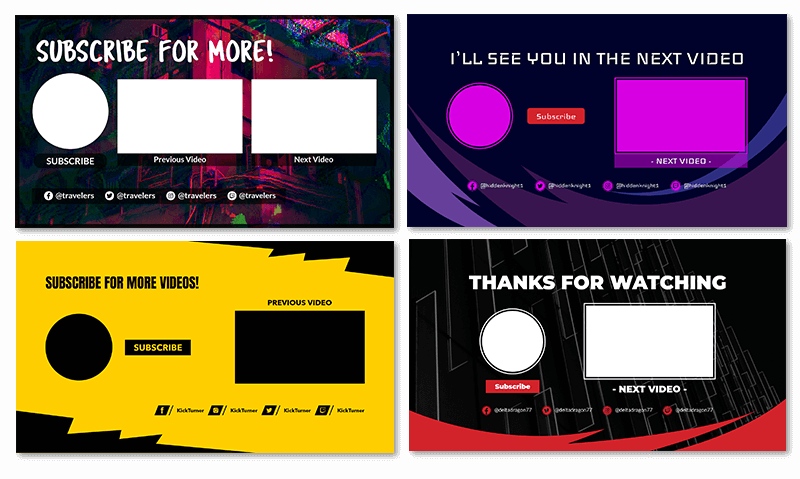 Finding Right Keywords
When it comes to visibility or monthly searches, keywords or keyword phrases play a crucial role. They basically show what people want to know about a given topic and how they formulate their questions.
So, in many cases, the video content that has high relevance is the one with a title that is identical to a search query. For example, you can have a title that says "Hidden Level Mission 9 – Devil May Cry 5" This way, you would be visible for Devil May Cry search queries and any query that is related to finding hidden levels in the game, specifically for the one that is related to mission 9.  
By using different tools to identify relevant keywords, you can also get feedback on what people want to know about that topic and then do research to see if those questions are adequately addressed. This will really come in handy when you are thinking about content strategy for your future videos.   
Video Tags & Description
Tags determine how your video will be categorized, so once again, you need to make sure this section is appropriately filled out. You don't want to use misleading tags though because they most likely won't do you much good. If people see your video in the results or simply abandon it, then it sends a message that it is misleading. The same applies to the description. 
You need to fill it with relevant content and relevant keywords so it pops up in Google searches, not just YouTube searches. So, long as you are on point and there is no high bounce rate on your video, it will be deemed as relevant content for a specific search query. Once again, you can use tools that can help you identify relevant tags for your keywords.  
Community Engagement
Don't treat your videos as disposable content. Regardless of the time they were published, keep them alive by maintaining engagement with the audience. In other words, you need to encourage your viewers to leave a comment, ask you questions, and express their opinion on the topic.
Then all you need to do is keep the discussion alive and be responsive. This type of activity tells the algorithm the post is still relevant, and it will maintain a higher ranking, which helps the relevance of the entire channel. 
In general, you should also ask the audience what they would like to see or which topics they want you to explore. Even though there are a lot of videos on the same topic, they care about your opinion, so you should try to accommodate those requests every now and then.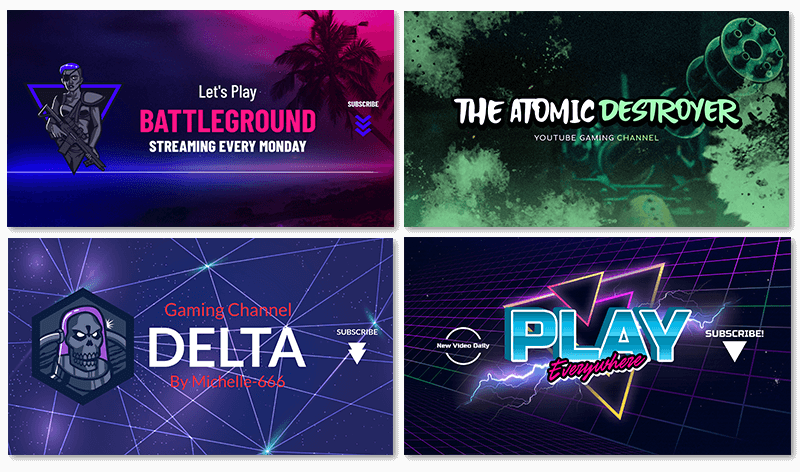 Video Transcript & Translation
Video transcript makes the video easier to follow and digest for both native and non-native speakers. Translating those video transcriptions to multiple languages is going the extra mile which can result in a massive payout down the line. This way, you make your content accessible to an even wider audience, and the more they stick around and follow your videos, the better they will rank. You can work on this from the very start and ensure the longevity of your channel. 
Noticeable Thumbnails
This might be a way bigger deal than you originally thought, as there are a lot of things your thumbnail can do. First of all, it needs to look cool and eye-catching so that it stands out in a way. Second, you can use it to evoke a certain emotion and make it more likely for the audience to click on it.
Bear in mind, though, that if they feel like the thumbnails are used as clickbait, and there is no payoff, they will likely ignore it in the future, so use this option wisely. 
Finally, your thumbnail design will help you with your channel identity or your identity as the content creator. It should definitely be something unique, and you will definitely experiment with it as your channel grows.
Share On Social Media
Remember to expand your outreach by sharing videos on social media and asking your friends to help you out with liking and sharing. You can then focus on social media marketing for that content, but that is a whole different topic on its own. You can make Instagram stories, posts, Pinterest posts, Facebook posts, and more to keep the audience outside of YouTube up to date with your content.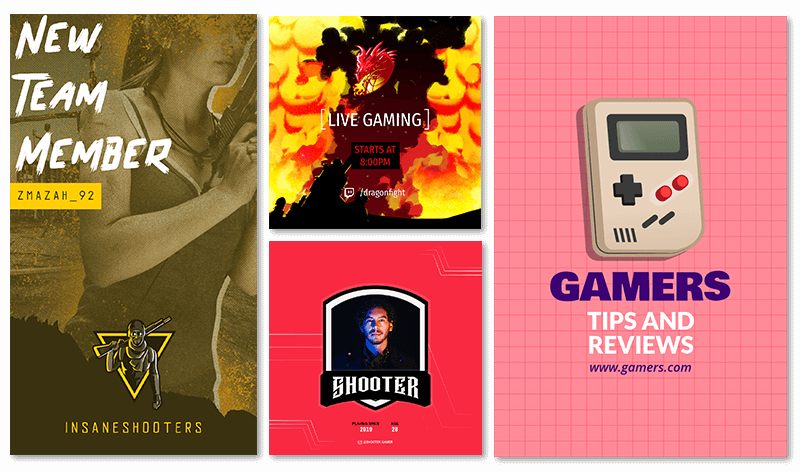 To Wrap It Up
Knowing the proper ways to optimize your gaming content on YouTube will really uplift your channel. Pay attention to your tags, titles, and descriptions. They make your video discoverable over other videos! Keep your videos alive by interacting with your viewers. Make gaming designs like banners, thumbnails, and end cards that give your viewers information on your channel and lead them to where you need them to go! Don't forget to keep the flame alive on social media too.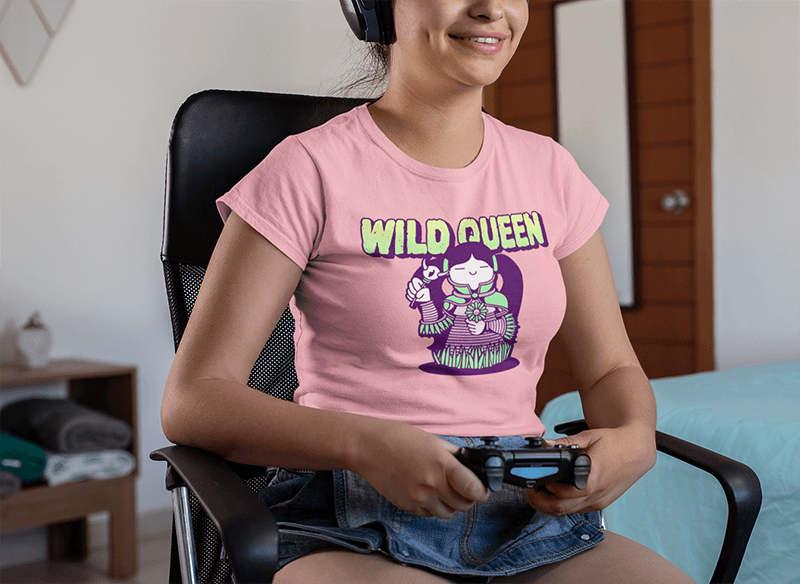 Was this helpful? If you enjoyed it, you might also like to read about the best YouTube video ranking factors for gamers.
FAQ
---
Best SEO Video Tips for Your Gaming Channel
Get the most out of your YouTube gaming channel by using all the right SEO practices for you. Learn the best way to upscale your videos and get more viewers for the future!
Go to Gaming Designs
---