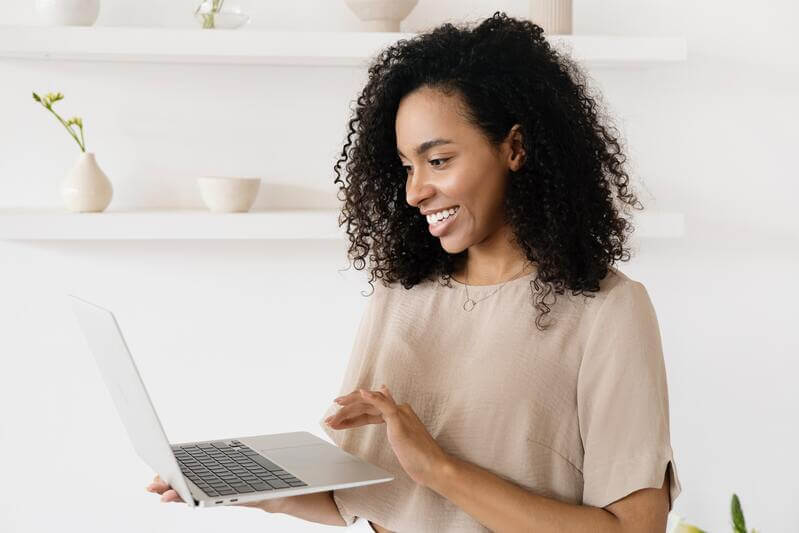 If you're looking for an additional or fixed income for this next year, you should bet on dropshipping. A business model that allows you to sell online but without the need to have stock, nor does it require a strong initial investment. You only buy what you really need, but sales will depend entirely on you. So to make this task easier, we bring you a list of the best dropshipping products that are super attractive to sell for 2023. Ready to discover them?
Here's What You'll Find:
What Makes a Dropshipping Product a Winner?
In the business world, the most important thing is to find a product that is profitable and not just trendy. But what is really a great dropshipping product? Well, here are some of its characteristics. It…
Solves a need or problem. 

Has something different that makes it stand out.

Is hard to find in physical stores.

Doesn't have many competitors.

Doesn't require a significant investment. 

Is

easy to promote

on social media.

Isn't trademarked or copyrighted.

Doesn't represent a risk to the user's health. 

Is a product that is bought on impulse.
*Here, the user can skip research or learn deeply about how to use the product. Your descriptions or titles should indicate if your dropshipping product is compatible with another complementary product. Plus, consider adding information related to the size, model, or any other specification that tells the internet user everything they need to know to buy immediately. 
📦 Keep reading: How to Start Dropshipping from Scratch
Where to Look for Dropshipping Product Ideas?
Popular sites such as Amazon, eBay, Aliexpress, and Wish generally have best sellers categories. Ideally, it'd help if you choose a category you feel comfortable with and know clearly. If you understand the product, if you're passionate about it, and if you know the problems it solves, it's easier to convey that idea to your customers.
You can also support your search with Google Trends. Here, you need to add a keyword in the search engine, and it'll show you the number of searches for that product over time. You'll find out if the demand for that product increases or decreases. 
Another good source for ideas is TikTok, with its famous hashtag, #tiktokmademebuyit, where they feature innovative and super-functional products that most viewers love.
Finally, a great alternative for the more experienced or 24/7 dropshipping product sellers is to use online tools designed for it. For example, Sell The Trend, Thieve, AliShark and Dropship Spy.
The Best 10 Dropshipping Products to Sell in 2023
Below, you'll find the best dropshipping products to sell in the upcoming weeks. We recommend you go through each one and filter based on your knowledge and interest in each of them to ultimately narrow down your number of products to 5, which will be the ones chosen to sell in your online store. 
#ProTip: Our advice is to sell niche products for those who are just starting to sell dropshipping products. Doing this allows you to experiment with several products at once and see which one performs better. 
✨🤑 You might like: How to Find a Profitable Niche for Your Business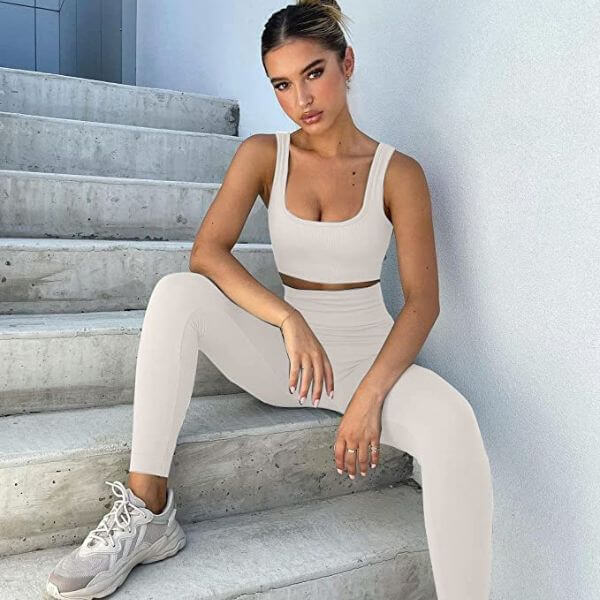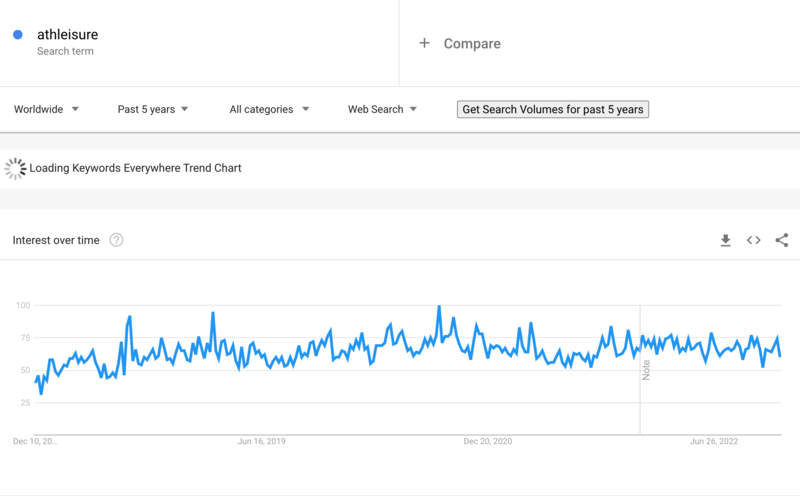 This is one of the best dropshipping products you can include in your list. As you can see, these sporty yet comfortable and fashionable style clothing items have remained consistent over the past few years. While women's clothing is the most popular, remember that you can also explore the men's clothing niche.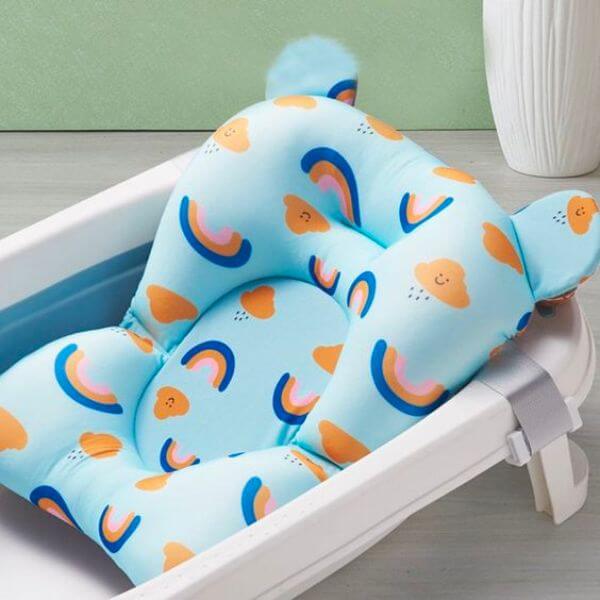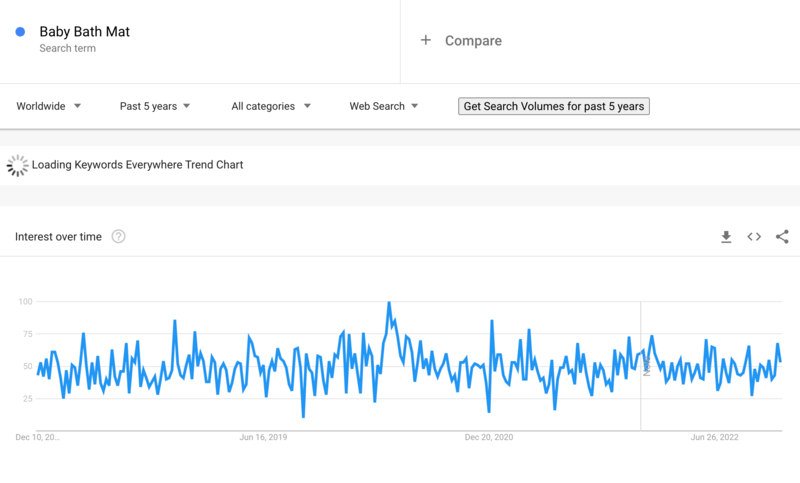 There are plenty of bath mats out there, but when it comes to the baby niche, loving parents are willing to invest a little more so that their babies are safe, enjoy bath time, and, why not, look extremely cute. That's why these baby bath mats are accessories that have remained constant over the years. However, the key is to go beyond the conventional, selling this dropshipping product online in the form of adorable little animals or even flowers.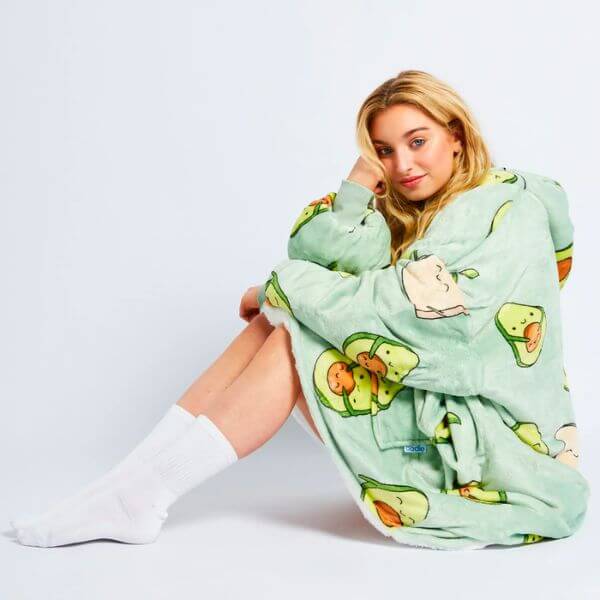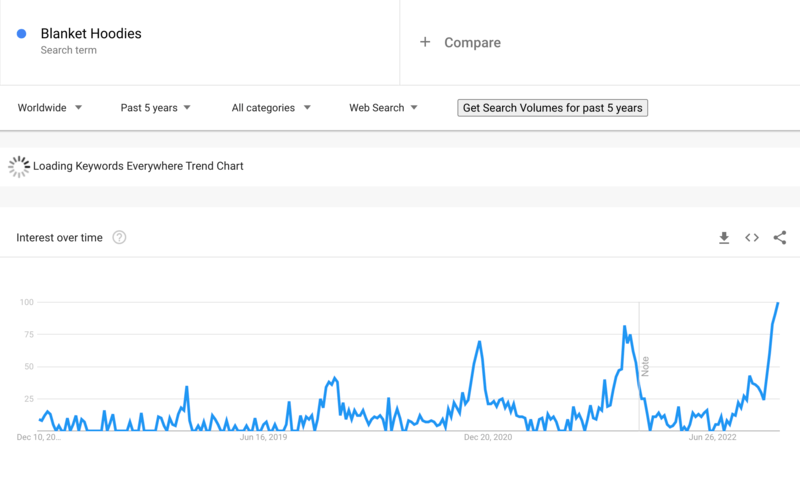 Regarding the clothing niche, there are almost always the same garments. However, as time goes by, this niche has shown us that it can be innovative, very functional, and willing to solve unsatisfied market needs. Such is the case of this dropshipping product: blanket hoodies, which are super soft, long, and comfortable, perfect for the cold seasons. The best thing to do would be to get suppliers that add very cool or seasonal designs to them to increase your online sales.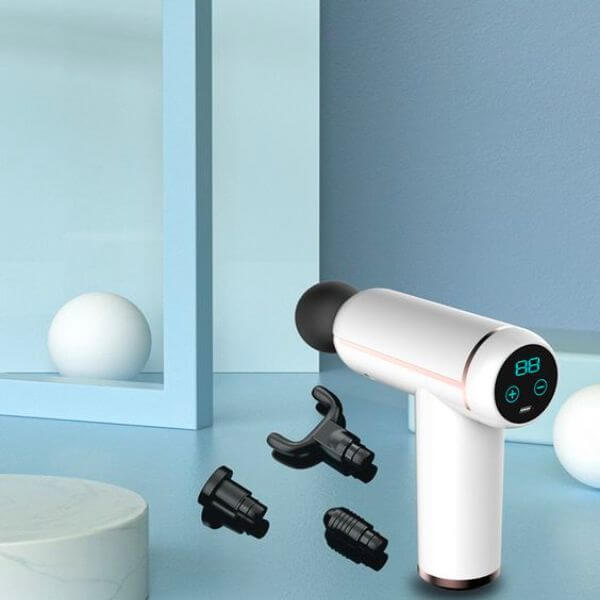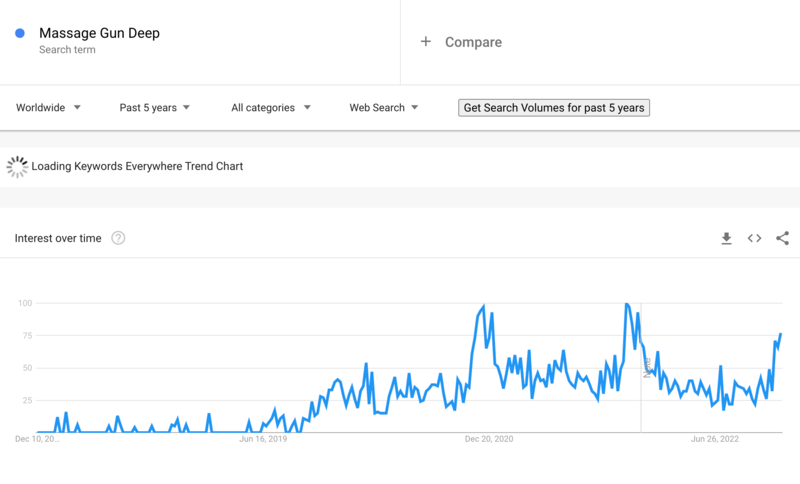 This product was top-rated just a few weeks ago and promises to remain in 2023. We're talking about a powerful massager with several heads, which is high vibration and promises to relieve fatigue, stiffness, and muscular pain. As we observed in the graph, it became so popular in 2020 but nowadays keeps attracting all eyes again thanks to some platforms like TikTok. This product is so powerful that it's even designed for high-performance athletes.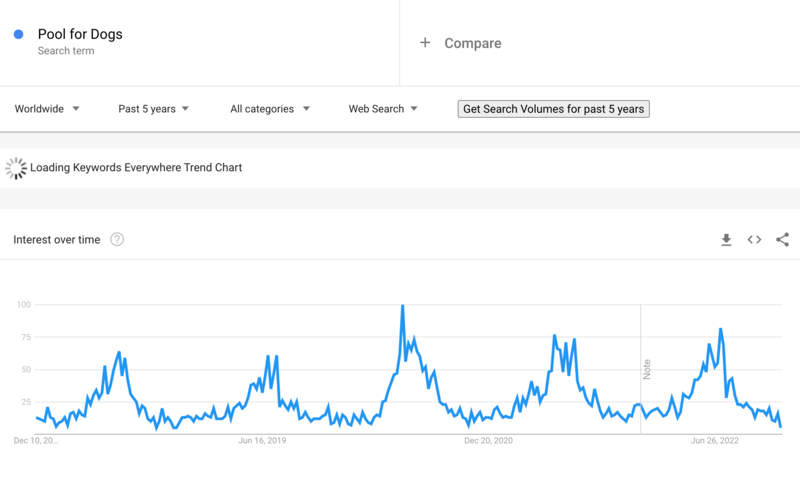 Another popular niche that looks very encouraging for the next few years is the pet niche. And this time, the dropshipping product that will be a 10/10 by 2023 is a pool for dogs. Mainly in the hot seasons, from May to July. The difference between this pool versus one for humans is that these are 100% designed for pets, as they're made of hard and resistant plastic to avoid tearing. Plus, they're non-slip, portable, and don't need to be inflated; they're foldable.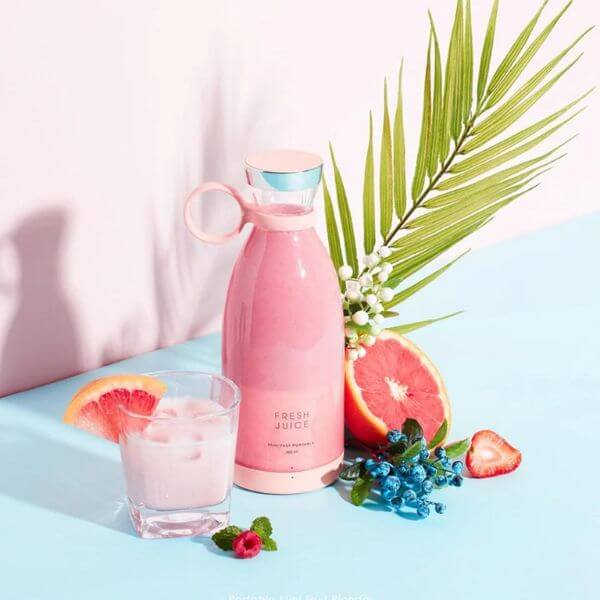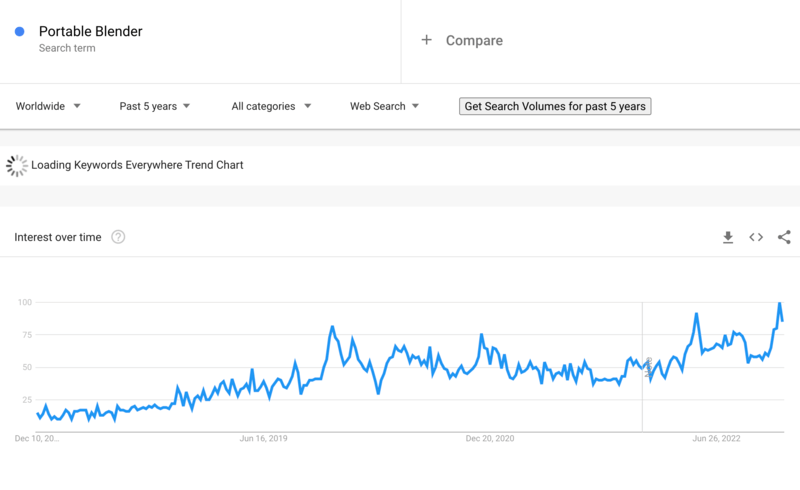 Continuing with the natural and healthy wave comes this dropshipping product that, according to the Google Trends chart, has not stopped its growth and predicts to continue this way during 2023. The main functionality of this item is that it's a bottle in which you can introduce your favorite ingredients and then mix them and get an incredible drink instantly—no need to use a blender and a separate glass. The best thing is that it's weightless and portable to take it wherever you go.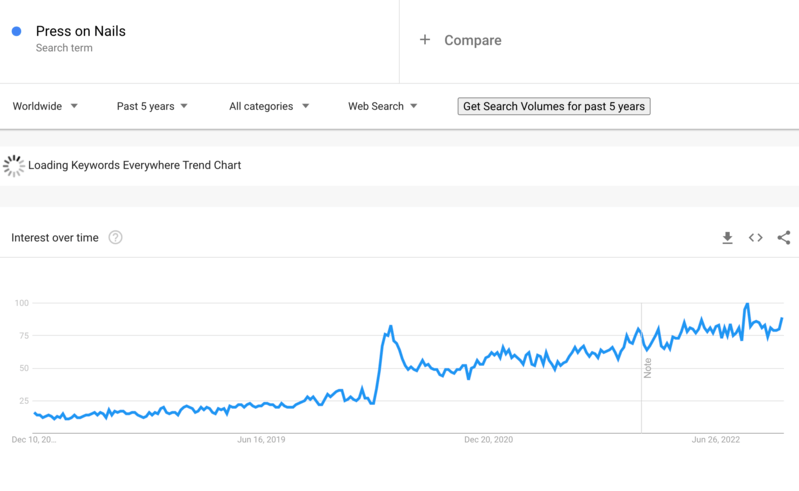 Taking care of nails always implies additional time and money, and in a world as chaotic as this one, an alternative that millions worldwide love is ready to wear nails. To get the most out of this dropshipping product, which has shown an upward growth, try finding suppliers that offer a wide range of designs according to each season of the year and different lengths that come in packages.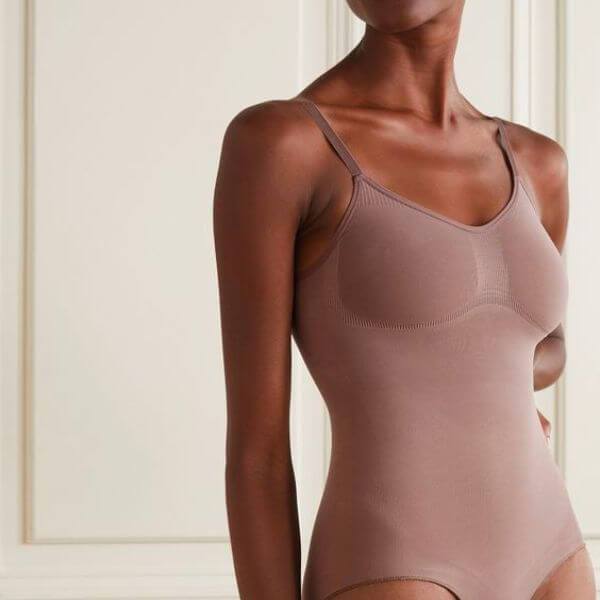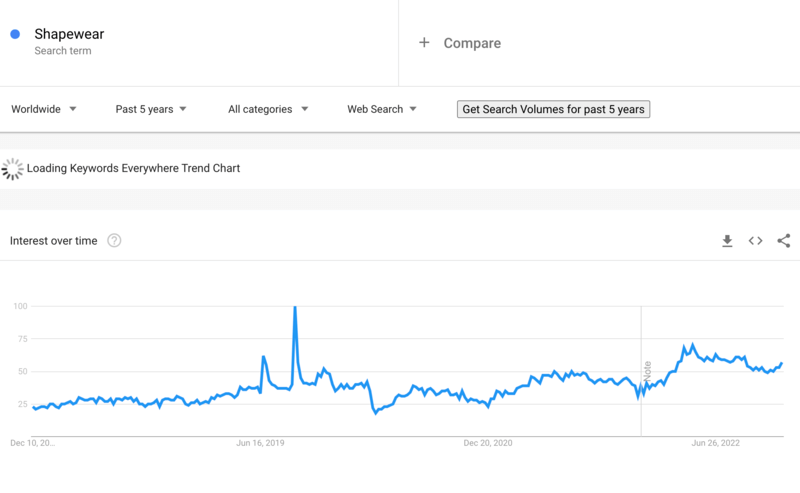 While shapewear is a product that has been doing well since 2019, the google trends chart shows that it'll be an item that could remain on consumers' radar by 2023. And no wonder these garments have become an ally in the closet of those seeking to stylize their figure and look good in any outfit. However, the key to standing out is to offer different models, colors, sizes, and styles that favor whoever wants to use them.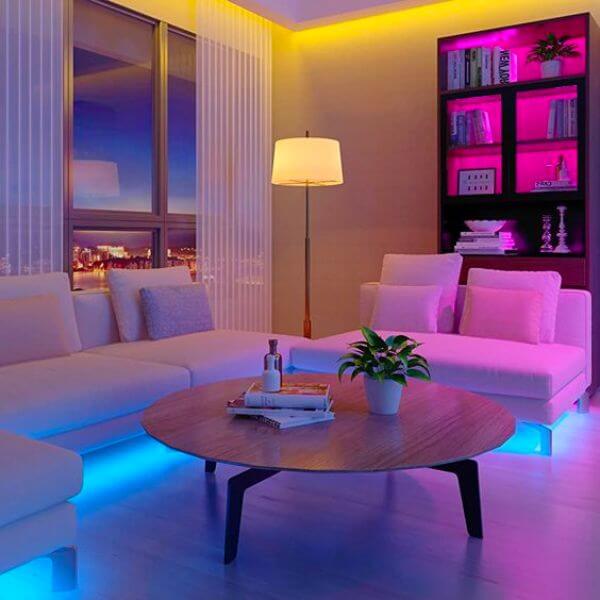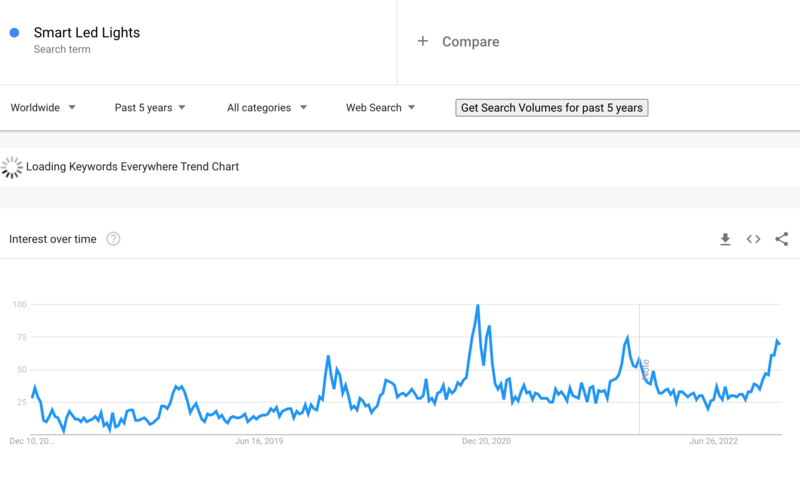 As the years go by, new devices appear. In this case, the smart ones are the ones that are still on the rise, but specifically, we are talking about LED lights. They are controlled by an electronic device or even by voice command to adjust the intensity of the lights in a place or simply so that people can change the color of their favorite spaces as many times as they want. 
It's worth mentioning that the peaks of these lights occur from the beginning of November to the beginning of January, when events like Halloween and Christmas occur. However, if you manage your communication and marketing efforts well, you could sell great all year long.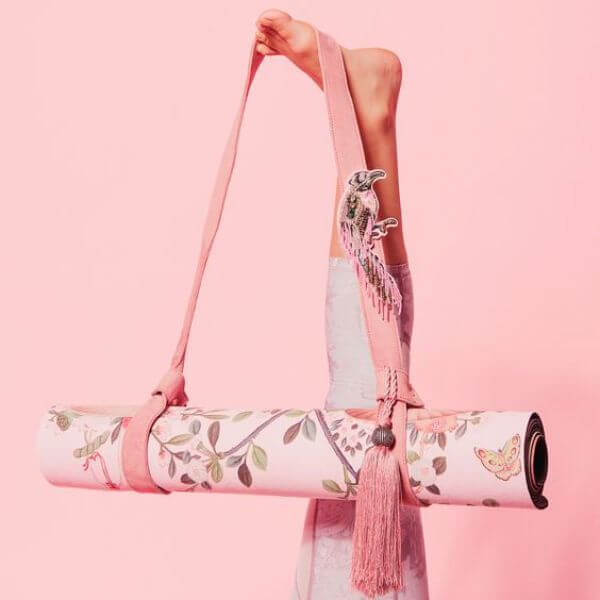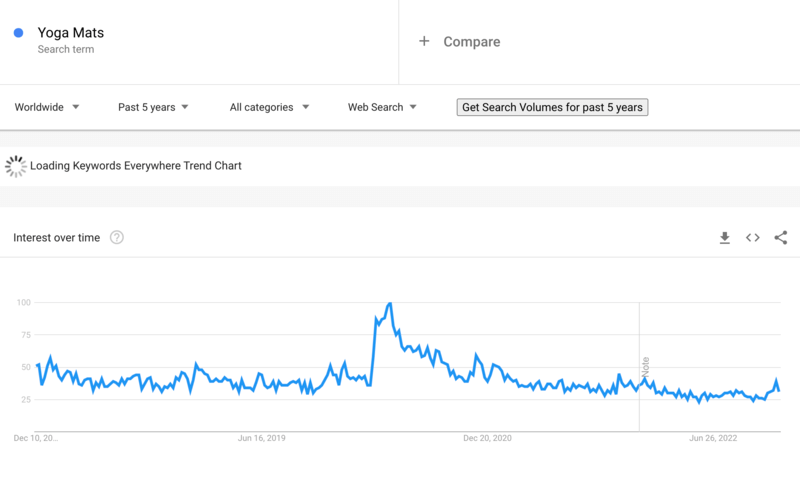 Since 2020, when the quarantine began, many people have decided to exercise at home, and it's a habit still maintained to this day. Yoga mats are still indispensable for those who enjoy exercising and making routines at home. They're a basic that can't be missed. 
However, to stand out in the dropshipping world, the ideal is to include other complementary accessories that seek to differentiate it from regular mats. A good example might be adding yoga blocks, microfiber towels, and a yoga strap. Or even look for suppliers who offer great designs related to spirituality. 
Give Your Dropshipping Products a Boost With Placeit
Once you've found the winning and best dropshipping products to sell in 2023, you'll need to place them in your store and make marketing efforts to promote them so that they sell like pancakes. For this task, social media is undoubtedly your great ally and what better way to promote your products than with our graphic templates made by talented graphic designers and top artists. Check out what you can design: 
Logos
If you still need a logo for your dropshipping store, start 2023 on the right foot by creating a great one with our 100% customized templates. Or renew your current logo for a fraction of the cost. This way, this 2023, you'll be able to get noticed with a highly iconic logo. 
🔥 Hey, if you're looking for some design inspo, then don't miss out on our best templates of the year collection!
Videos
To spice up each of your products, try our video templates. This way, you'll present more visually and even cover more information about a product's features, styles, colors, and functionalities. 
Posts and Ads 
Placeit by Envato has hundreds of templates to promote your products in the best way, whether you're announcing new products, styles, materials, or colors. Or if you want to advertise them! Our dropshipping templates are ready to replace text and customize with your best copy, promotion, discount code, and more! Say what you have to say in the same post but do it aesthetically. 
💡 Note: if you want to keep designing, try exploring Placeit's entire library! You'll find everything from mockups, designs, logos, videos, and more! 
Wrapping It Up
While dropshipping is an up-and-coming business model and an excellent start for those with little experience, it's worth noting that just because it's relatively easy, it doesn't mean you'll be making thousands of dollars instantly. It all starts with choosing the best dropshipping products, picking a good online store, advertising and masterfully selling your products, and selecting a reliable and trustworthy supplier to ship for you. If you want to see results, you'll have to invest your effort and time to see results. 
By now, we hope you find this helpful list, and if you want to keep diving into the dropshipping niche, we recommend reading: How to Start Dropshipping on Amazon and Dropshipping vs. Print on Demand.
FAQ Best Dropshipping Products
---
---
---