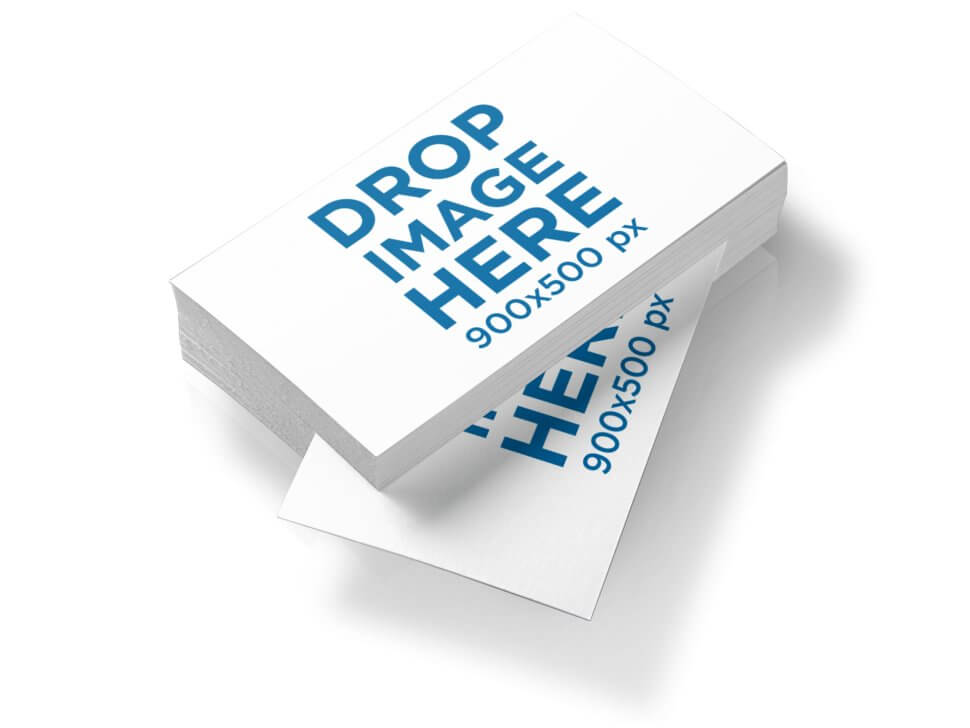 Business Card Mockups for Branding – "Advertising friends, You will save a couple years of pitch life with Placeit" – Diego Zambrano
5/5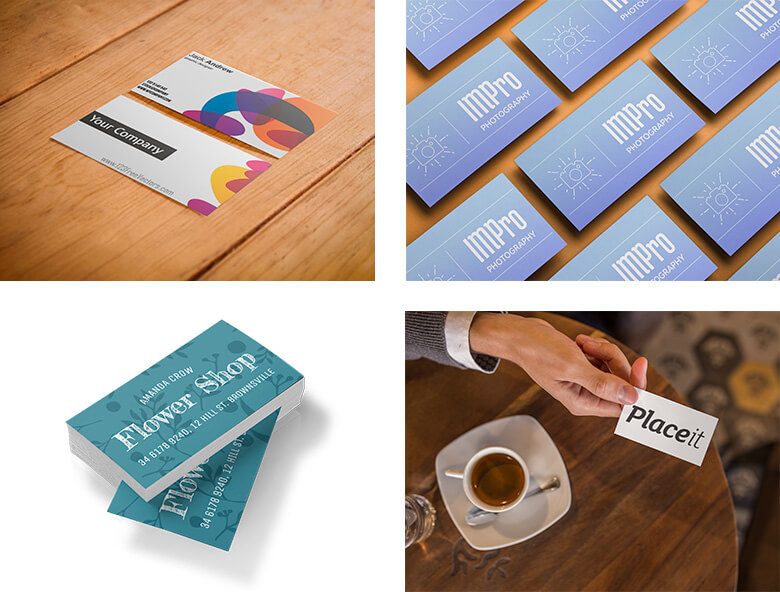 If you are looking to create outstanding Business Card Mockups to display your latest designs, you can use Placeit's Business Card Mockup Generator as it allows your to generate original, visually attractive business card mockups to display your branding designs, add to your graphic design portfolio or use as part of your marketing campaign,  so making it a fundamental asset of your marketing strategy would be a logical thing to do. By using a Placeit's business card mockup, you will finally be able to stand out and outshine your competitors in no time, or effort!.
Best thing about the card mockup generator is it allows you to produce beautiful visuals to display your work without you needing to use Photoshop at all, making it faster for you to generate eye-catching visual content. Making these branding visual assets is really easy, it only takes for you to choose an image you would like to display on the business card mockup, then drag and drop it onto the template or input a URL so that we can resize it for you.
Check out this collection of Business Card Mockups that we've made for you to have a look at all the options you can choose from to display your branding campaign:
Horizontal Business Card Mockups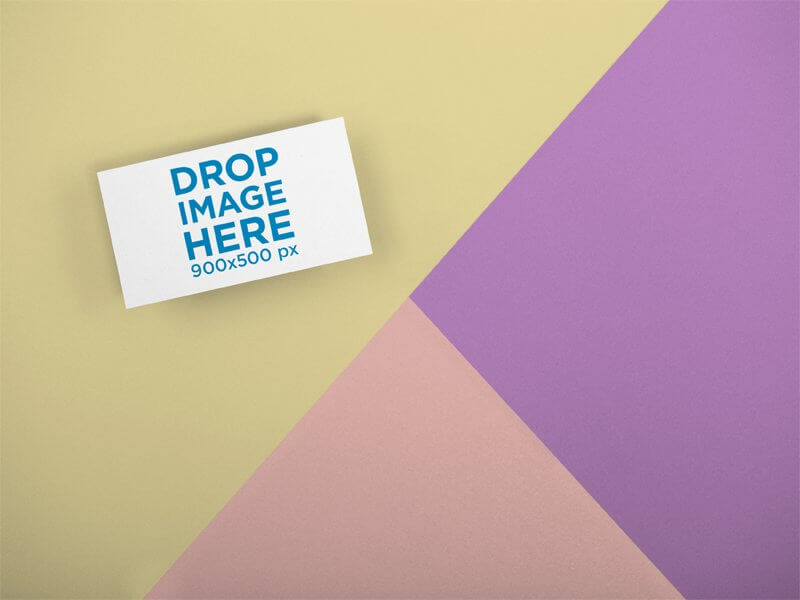 Put your design on this template right now and see how your sales grow! You can choose between a lot of different combination of colors for the surface in which the business card is lying upon. Cool, right?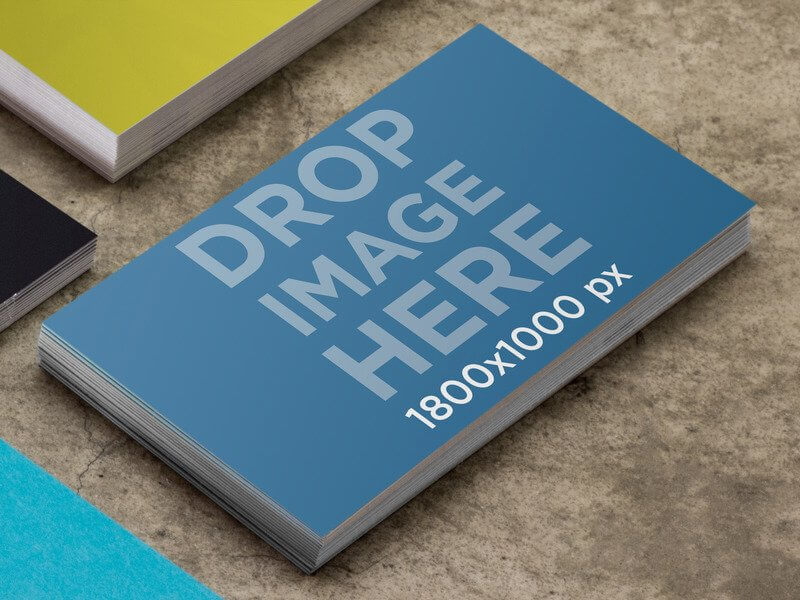 Showcase your logo through this mockup of a business card over a concrete table.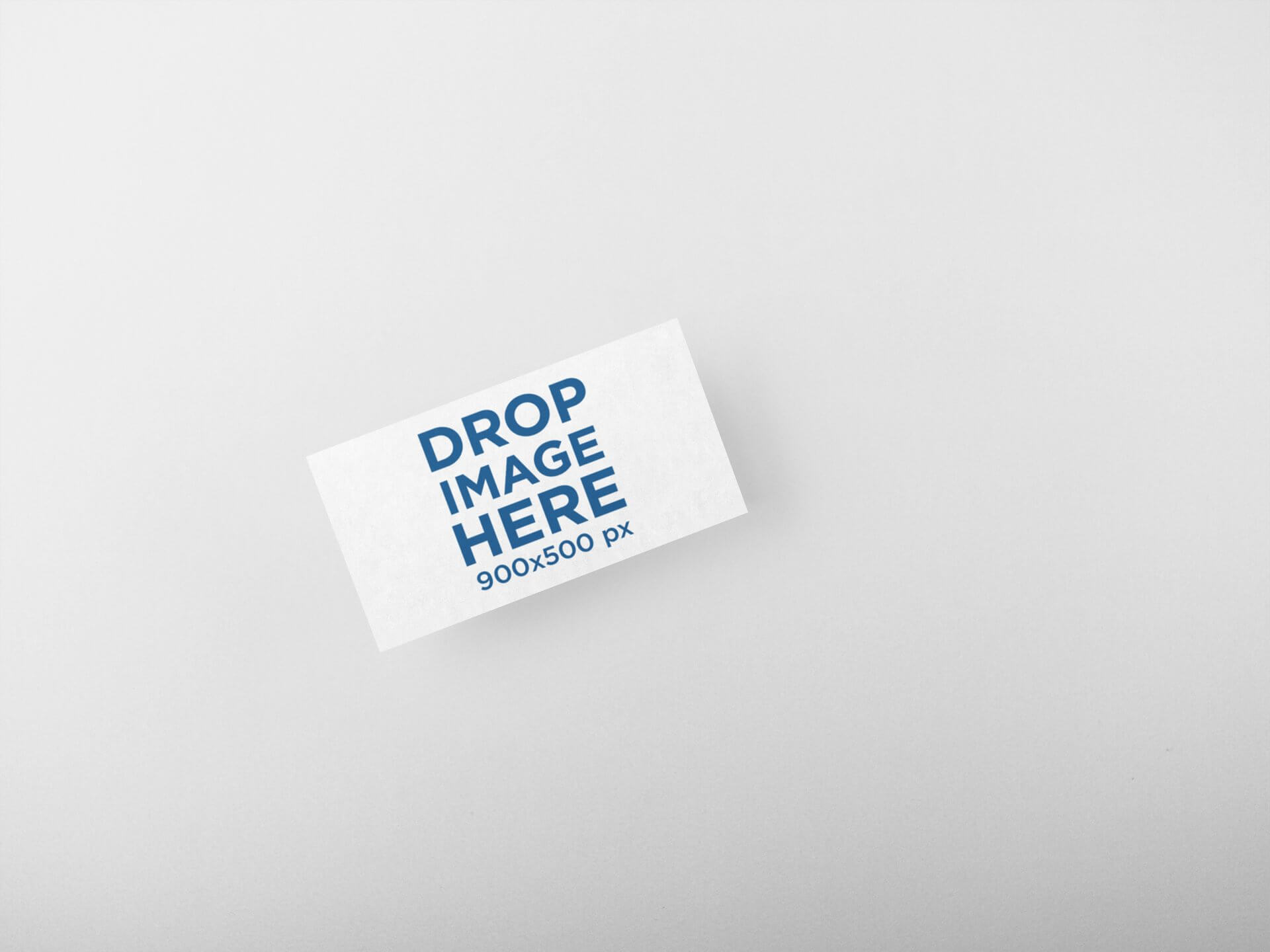 This mockup of a business card lying over a flat surface is a great idea if you are looking to promote your design in a creative and simple way, you can actually choose the background color that you like the most. Make this business card mockup part of your visual marketing strategy today and see your ideas come to life!

A mockup featuring a business card on a surface with two colors, use it to showcase your latest designs or logos to your audience.
Vertical Business Card Mockups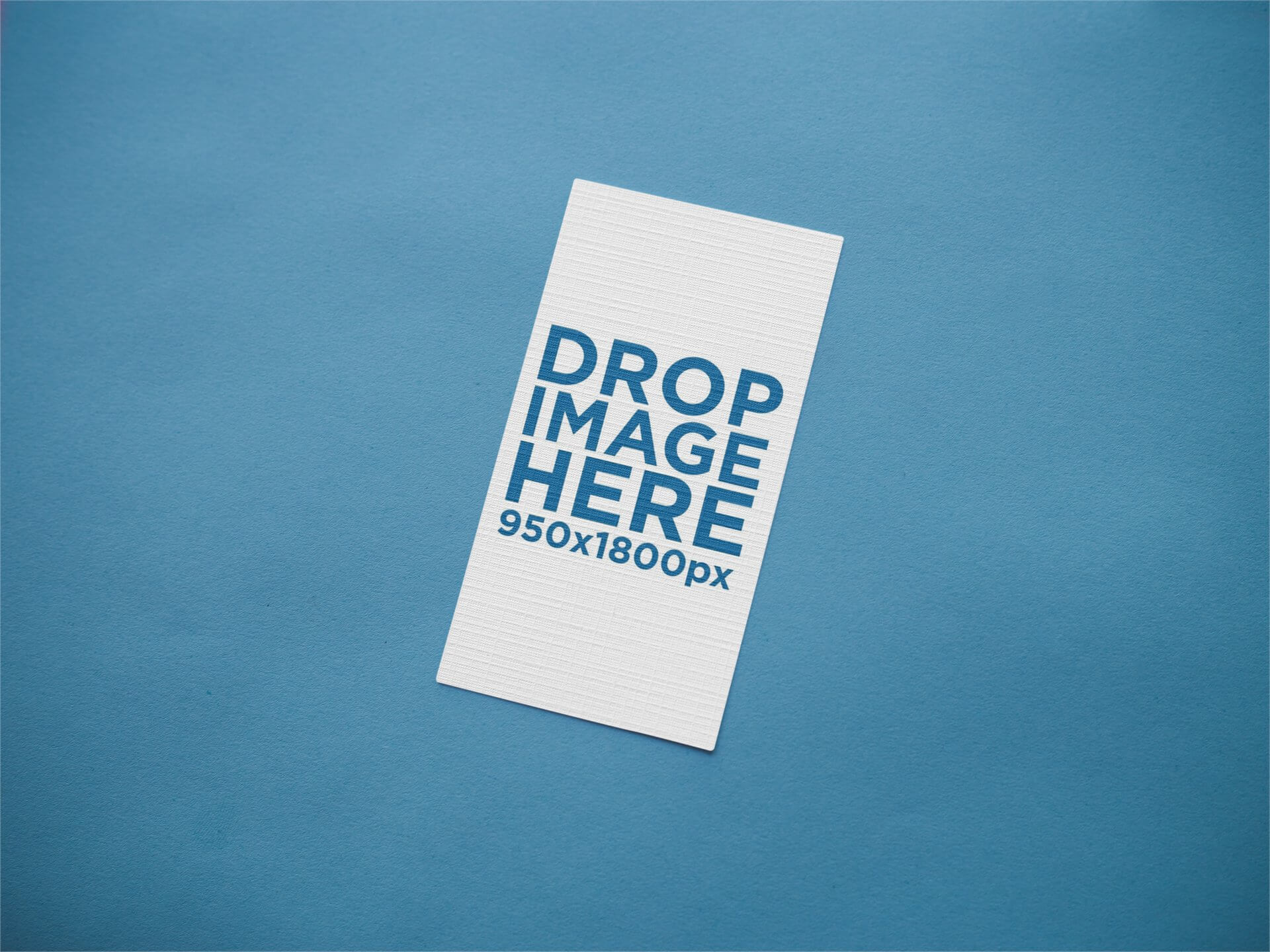 Showcase how powerful your business logo is with this vertical business card template.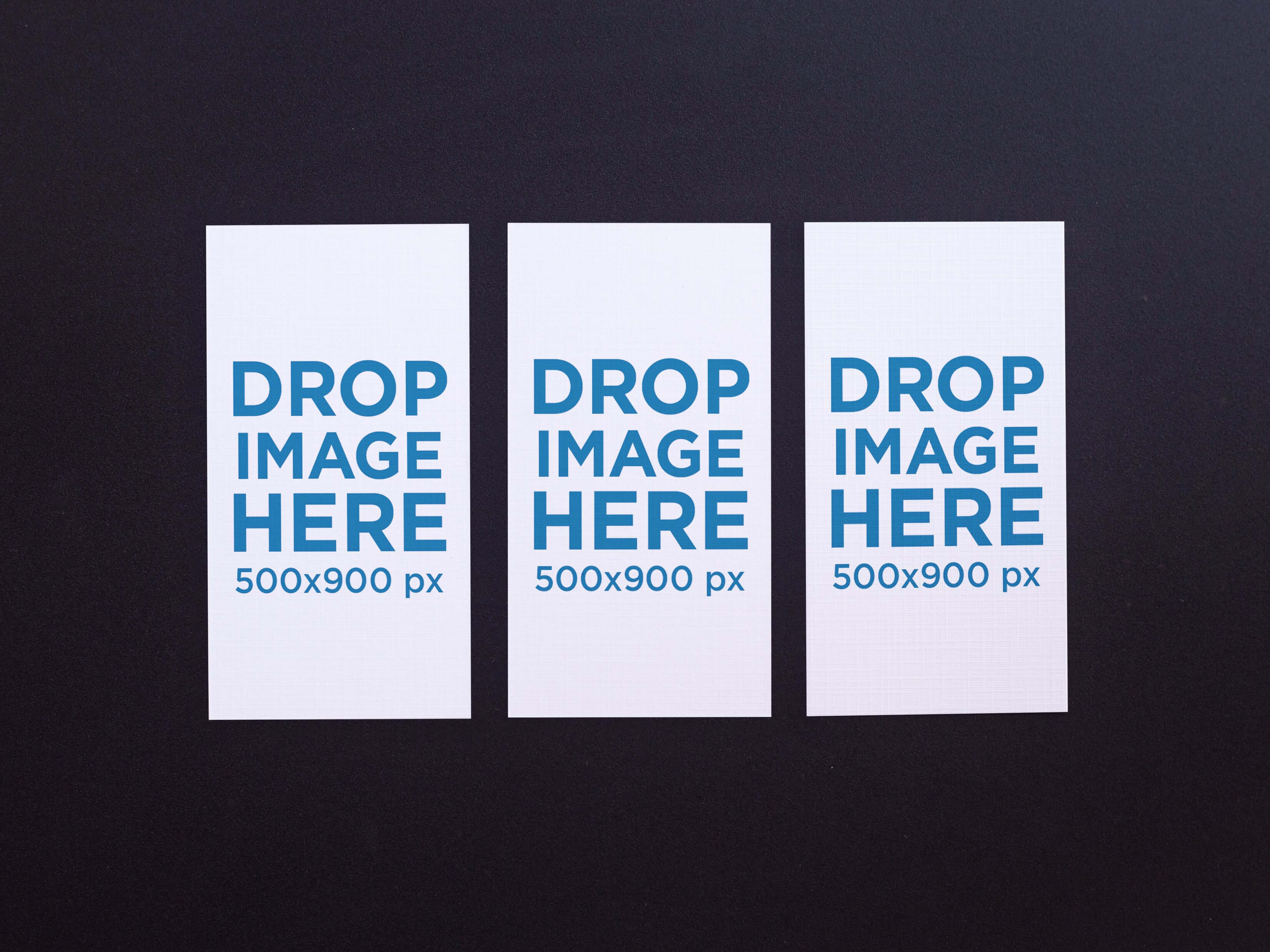 Start showcasing your beautiful and creative designs with this mockup of three business cards, they're lying on a black solid surface. It's a great visual asset that you can start using to make your design the main attraction!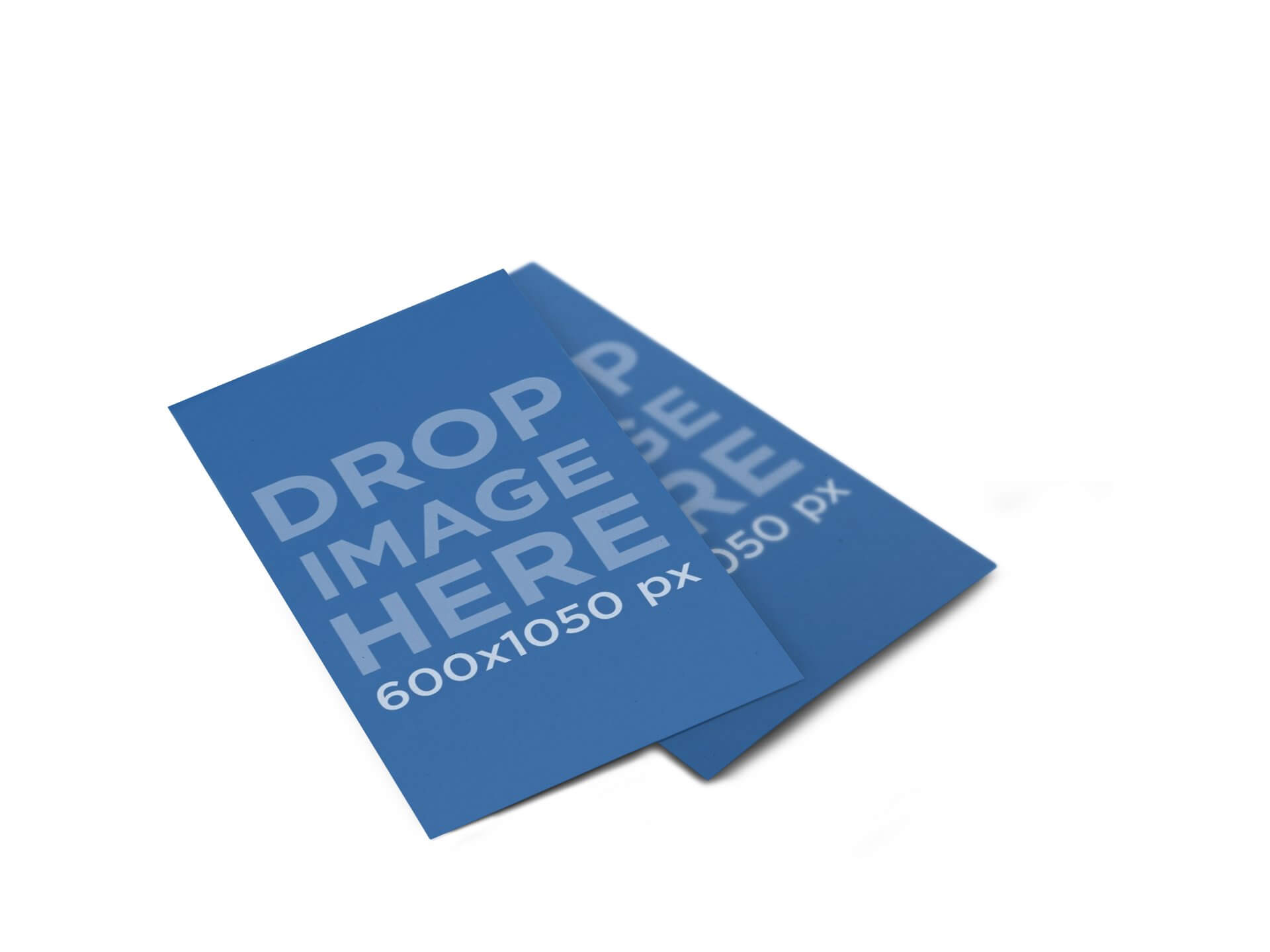 Remember to use an image that is 600×1050 to optimize your result when using this business card mockup.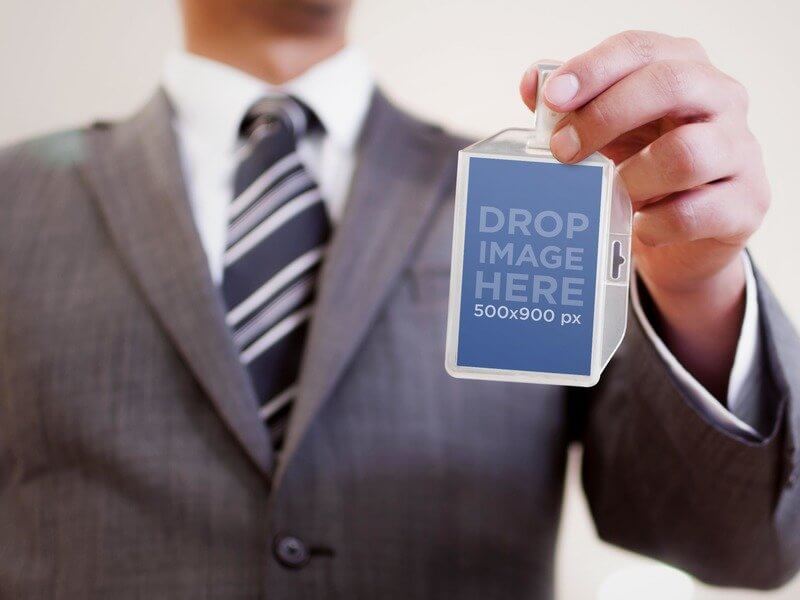 Project professionalism with this mockup of a business man with a badge holder.
Transparent Background Business Card Mockups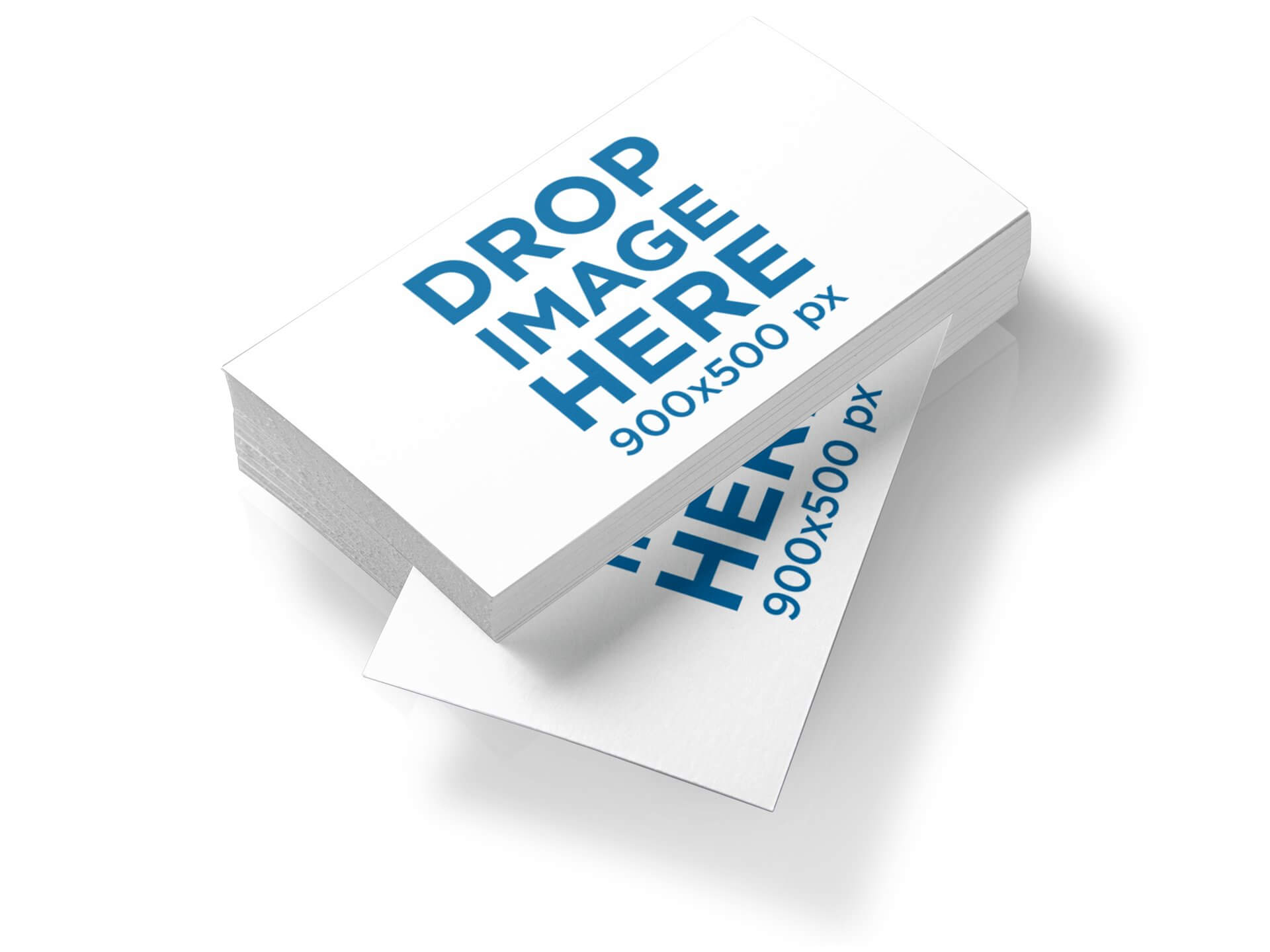 A clean image is always a good strategy to showcase your business card design. Use this business card mockup of a stack of business cards lying on a transparent surface and boost your sales!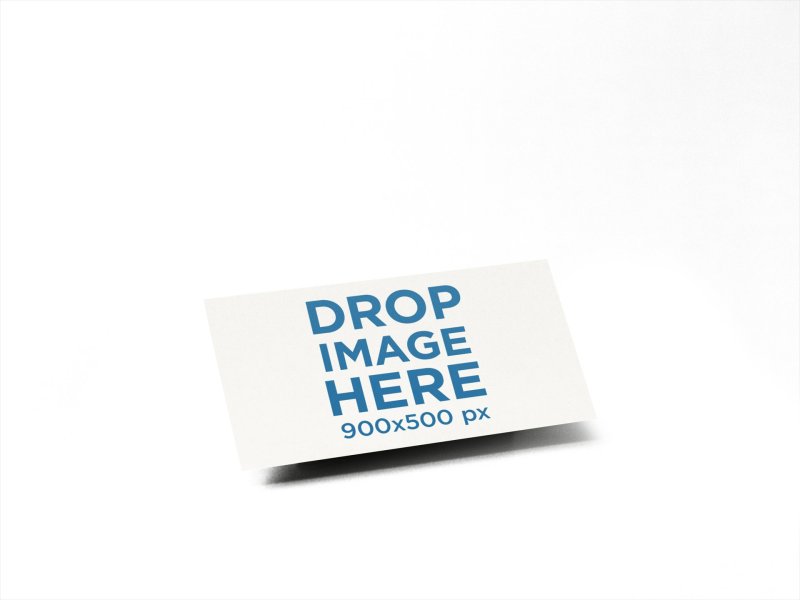 Showcase your latest designed logo with this all-time winner mockup of a horizontal business card floating horizontally over a transparent background.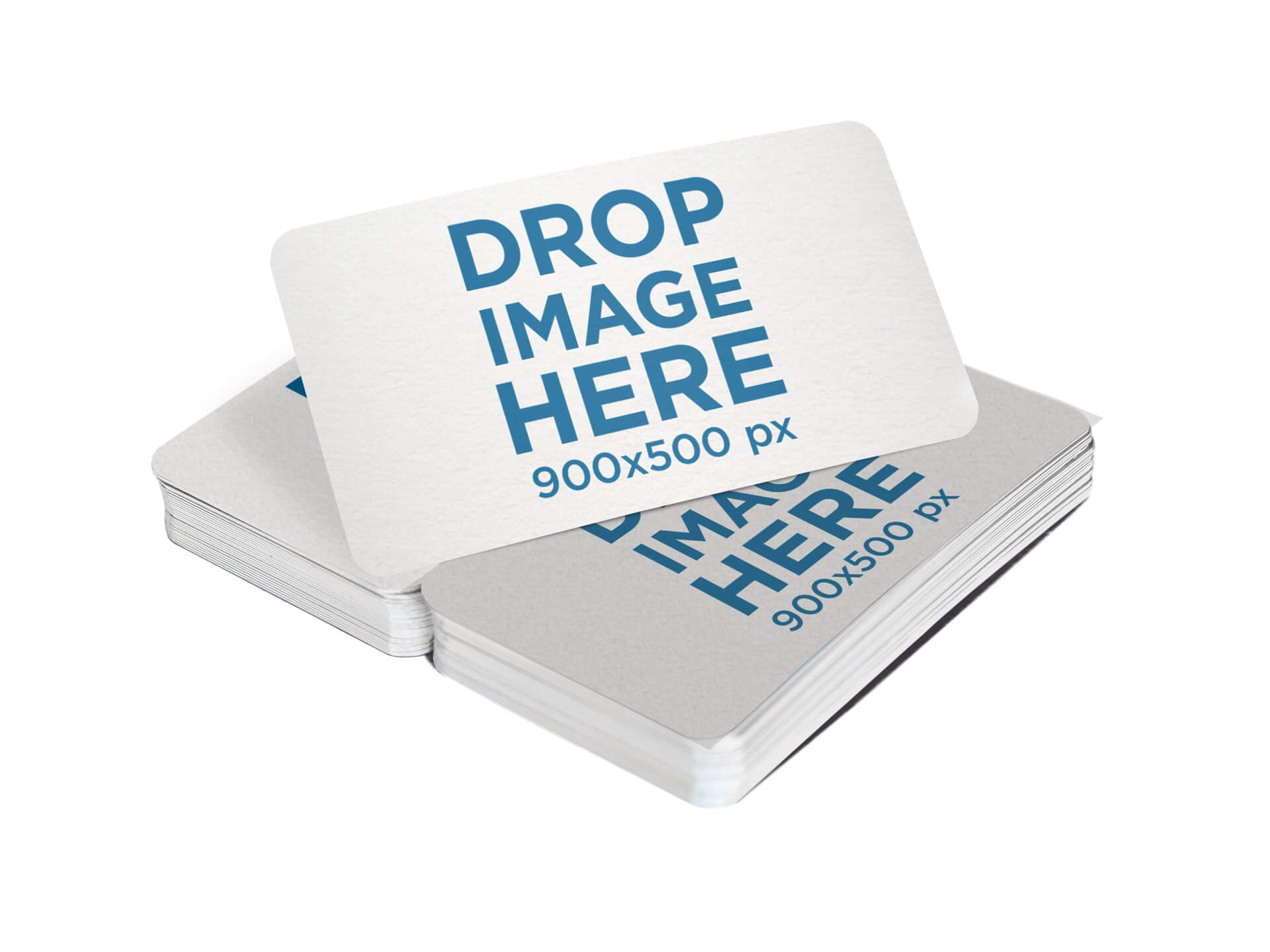 Promote your latest logo for a company with this business card template, for ideal results we recommend you to use a 900x500px image. If that's not possible, just use Placeit cropper!
Multiple Business Card Mockups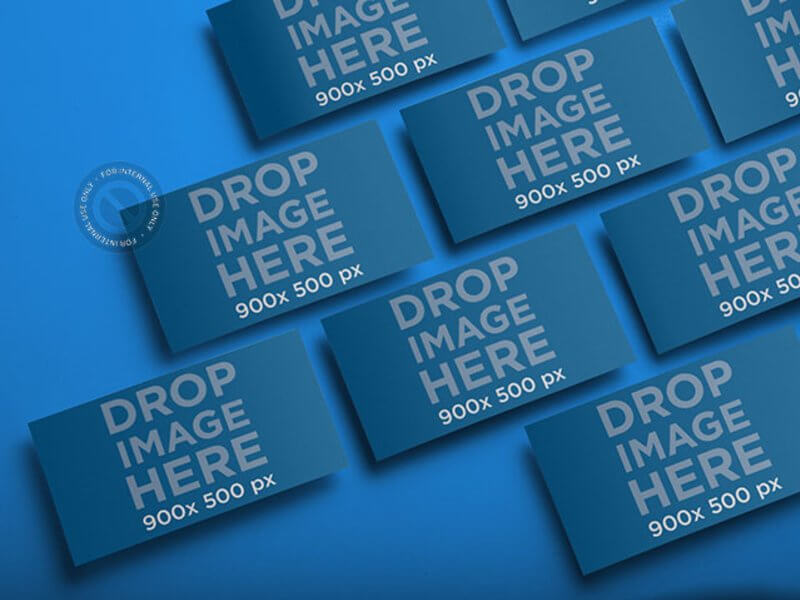 Put your design on this set of business cards lying over a blue surface.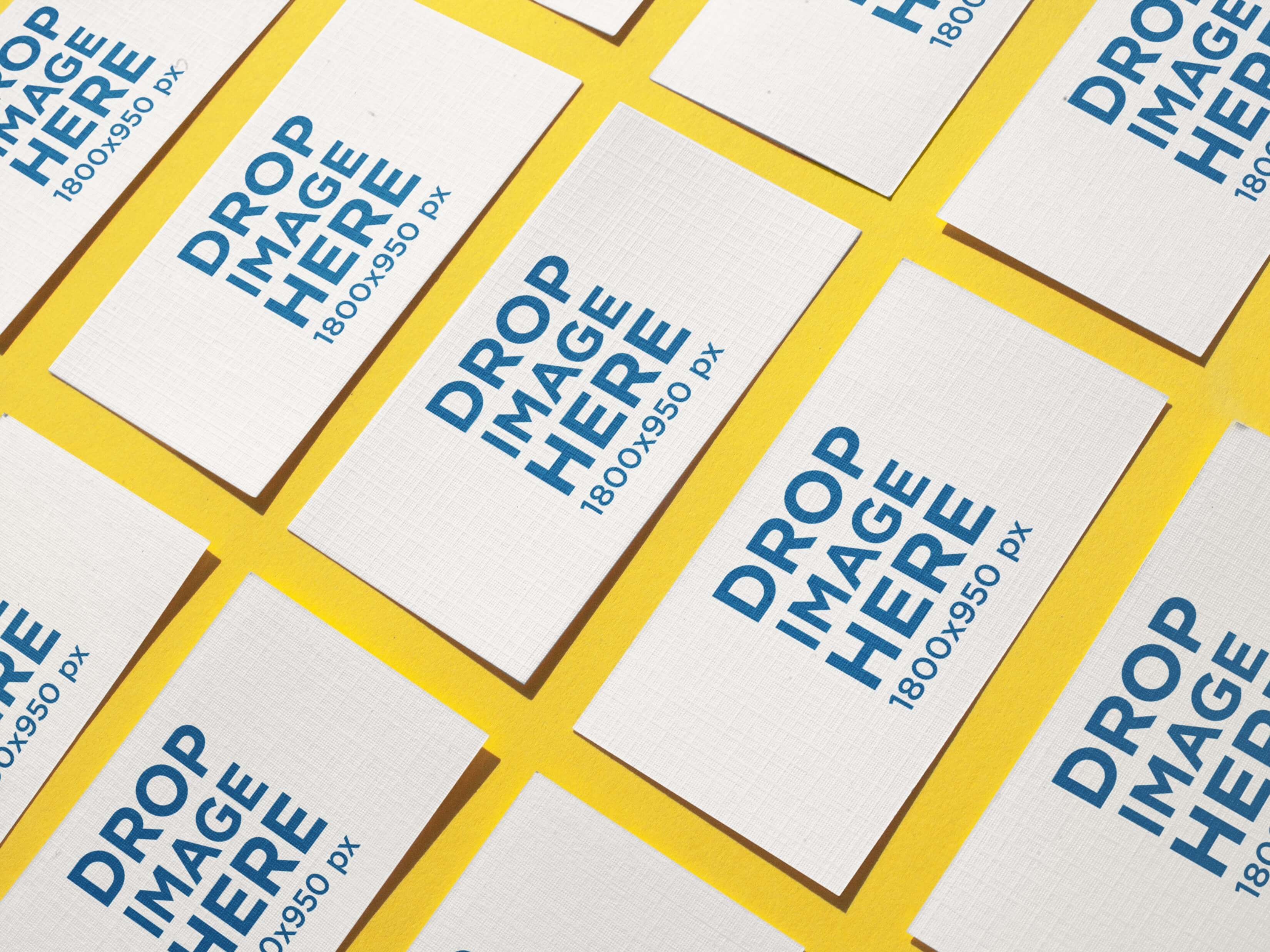 Show your audience that your design will look good on a badge holder and as an isolated business card as well!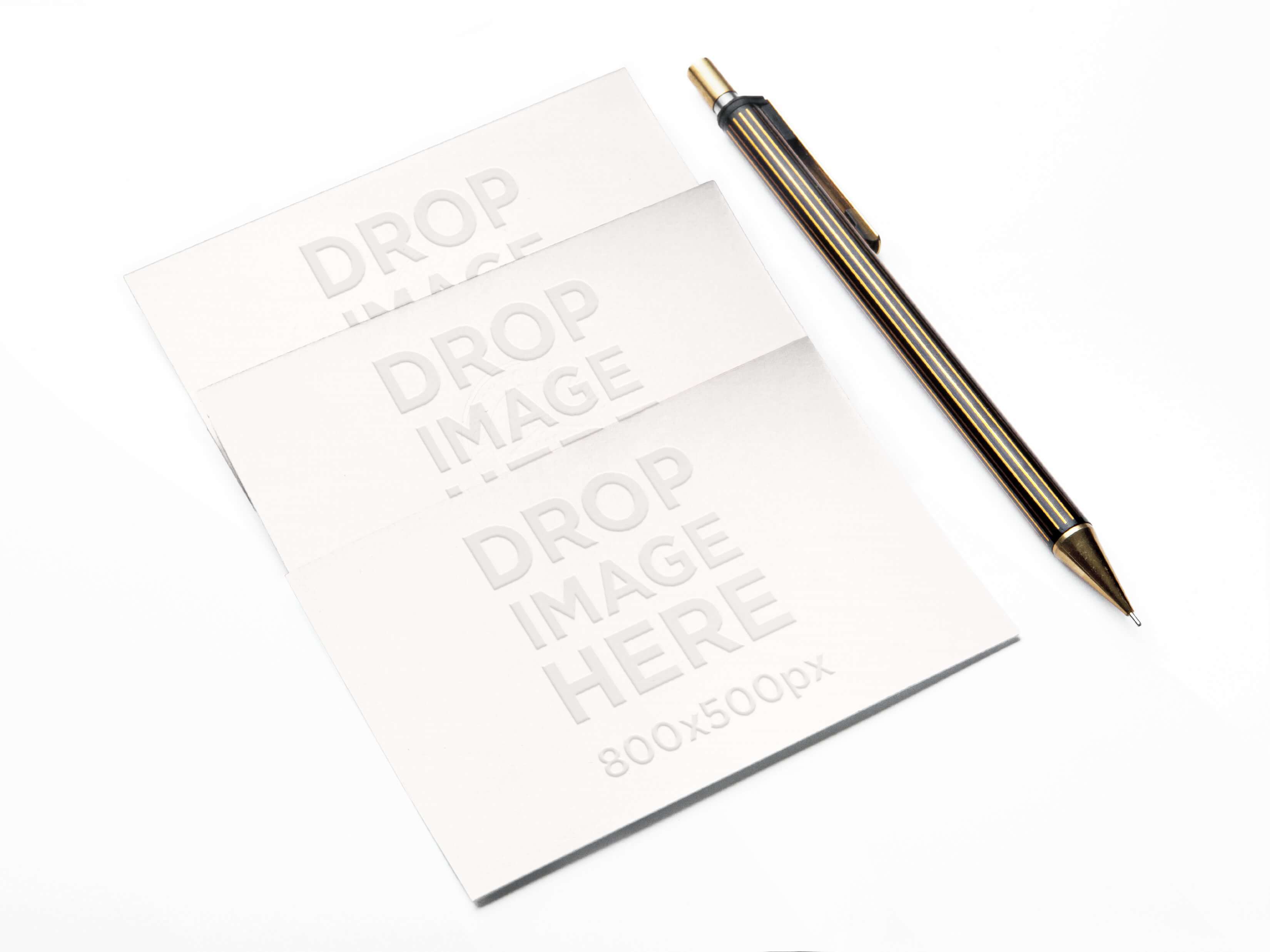 A simple and white image is always good to catch more attention, use it and make your revenue grow!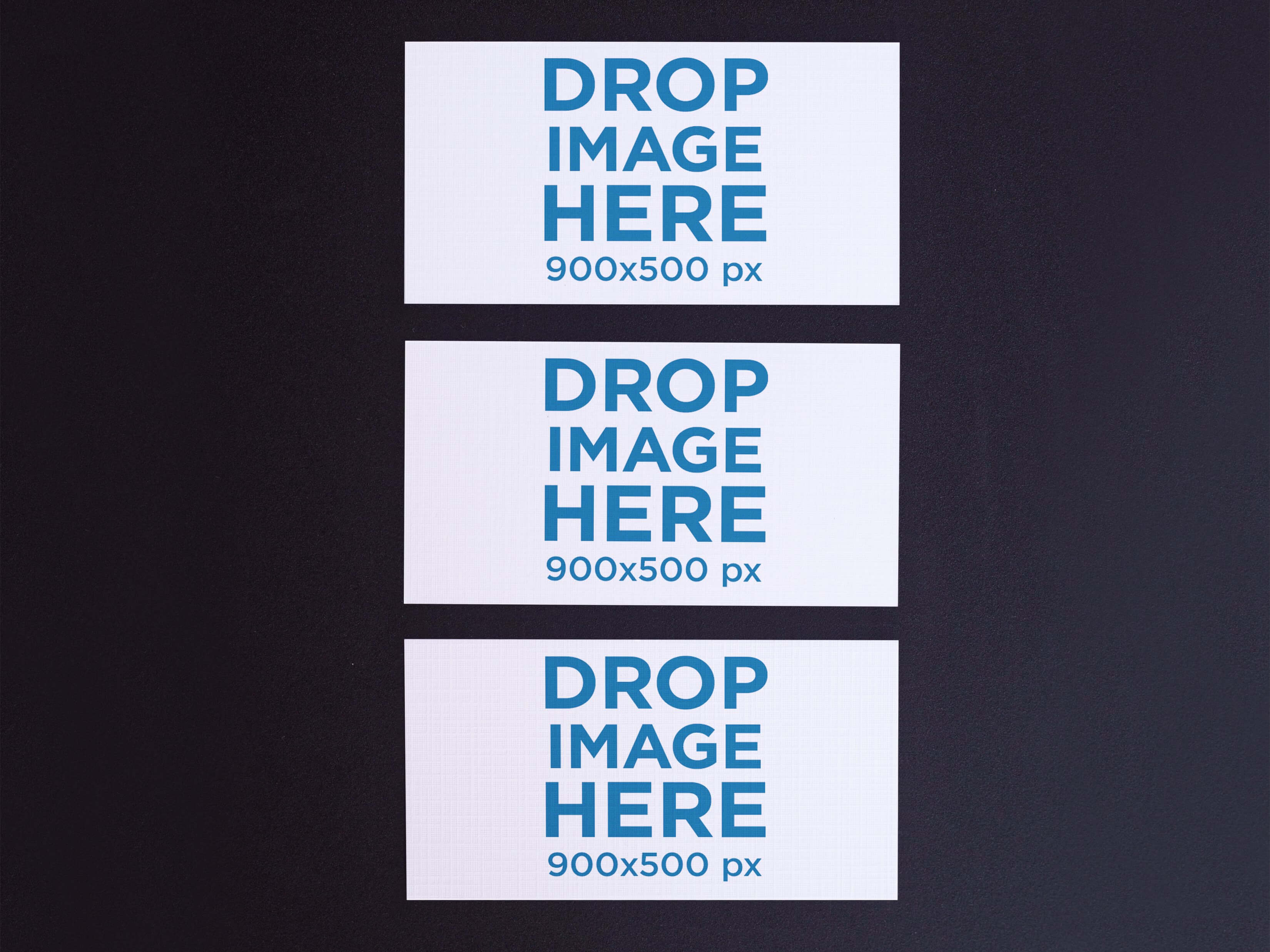 Surprise your consumers by updating your visual marketing campaign and get your business the recognition it deserves. This business card mockup features two business cards lying on top of a wooden desk next to an iMac's keyboard at an office. With this image you will be able to advertise anything you can think of! It's time you finally make improvements to your marketing strategy and Placeit's marketing tools are your best option!

Hand Holding Business Card Mockups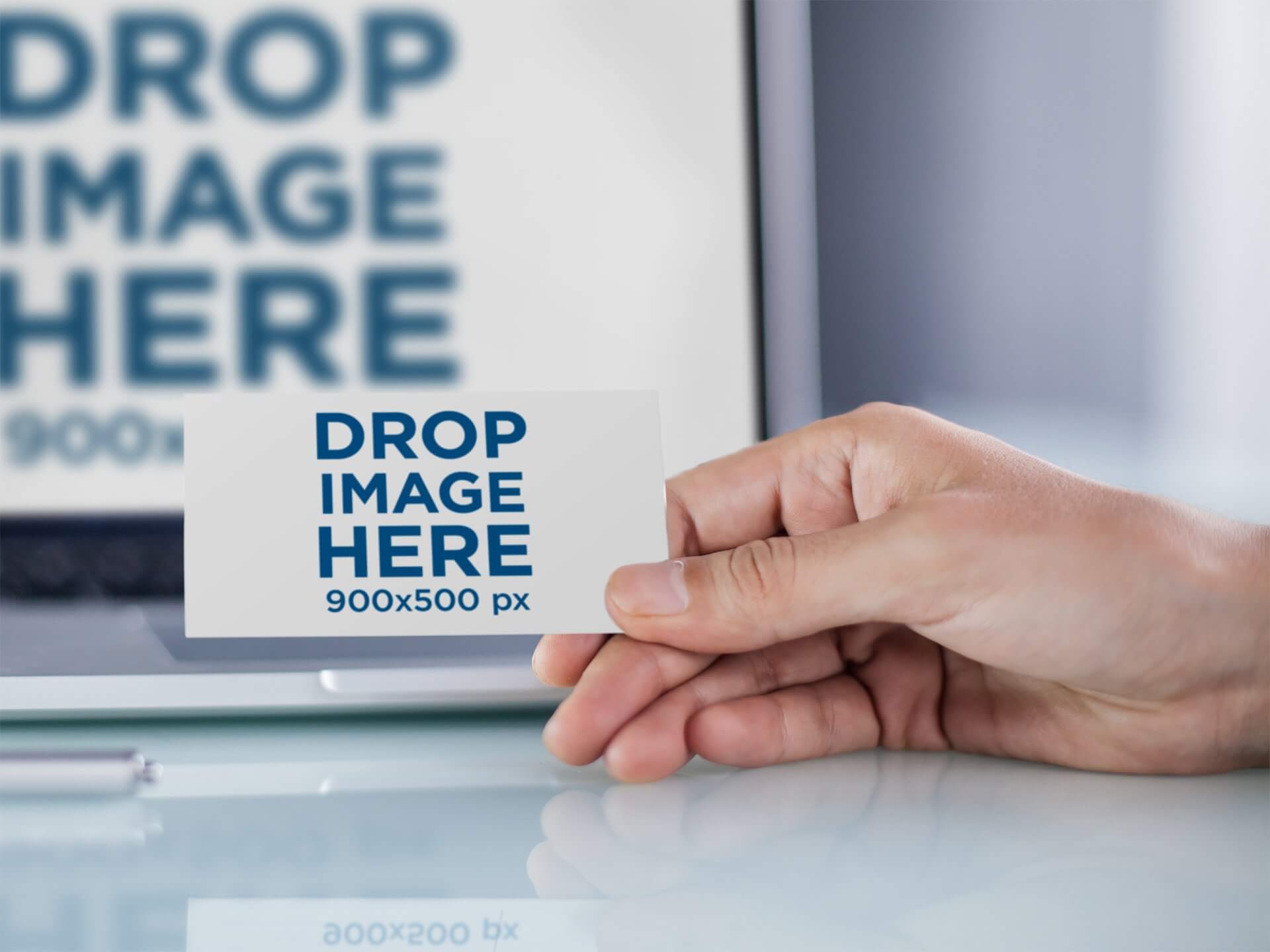 Use a mockup of a business card like this one to promote your brand to a broader audience, it's a business card being held by a man within a corporate environment.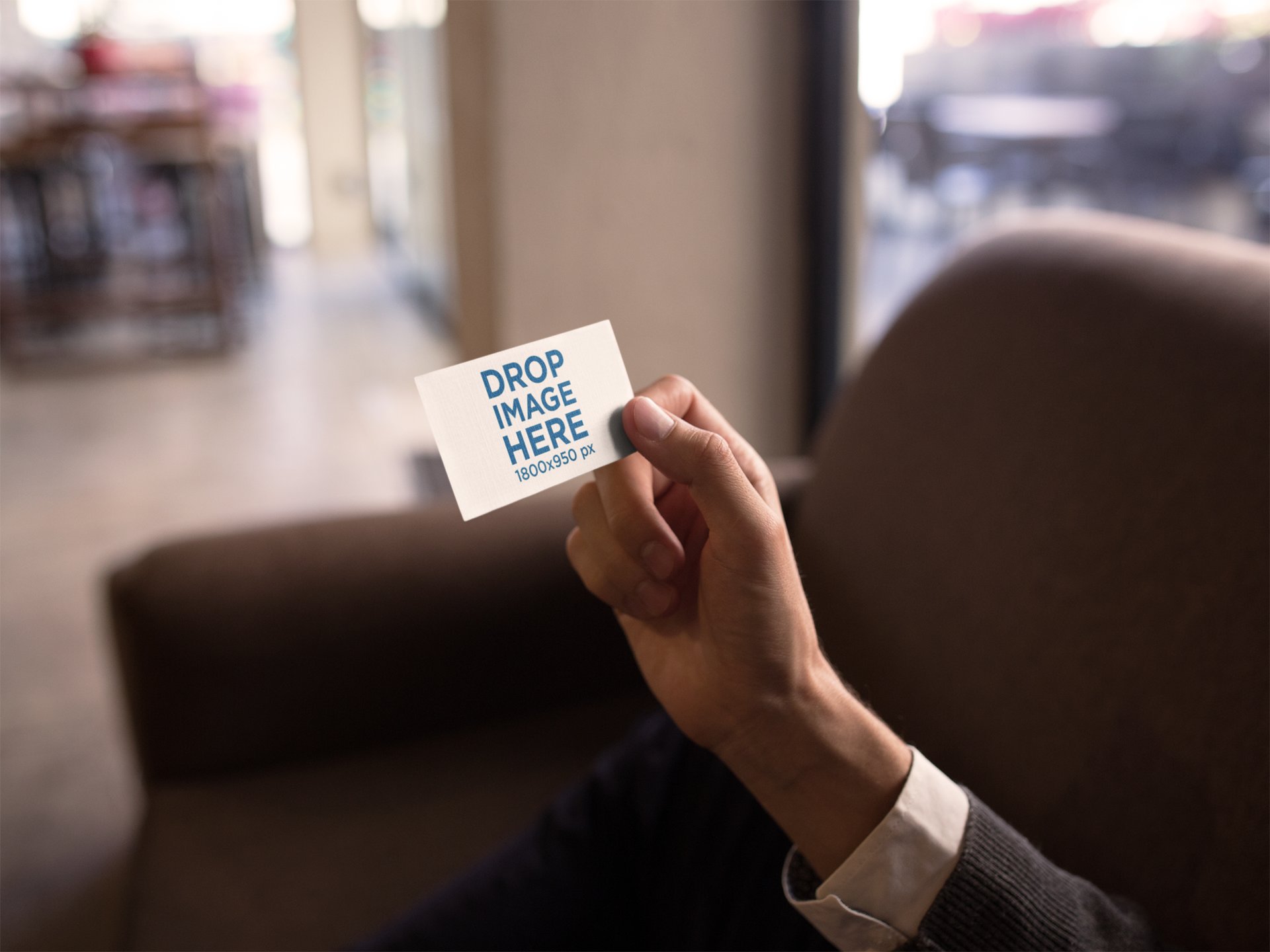 Set your business card design on this business card mockup being held up by a business man while indoors. It's a beautiful image that you can use to start showcasing your latest ideas to your audience.
Video of a Business Card Mockup
Start being creative with a business card video! All you have to do is drag-and-drop an image file on the interface, we will process it for you in just seconds.
---
When was the last time you made any changes to your branding campaign? Can't even remember? Then, it might be time to go check out Placeit's mockups to help you make up your mind. This Business Card mockup features a set of business card lying on top of a desk next to a pen. Use this card mockup to advertise your business latest idea or new design and make an impact on the market. Mockups are really simple to use, just drag and drop your desired image onto the template and start enjoying them right away!
Showcasing your designs within real-life context images had never been this simple before. Keep in mind that some of our mockups have special effects, which will help you enhance your marketing strategy even more! Don't forget that our +3000 mockup gallery is being constantly updated so that whenever you visit us you can find something new to suit your needs.