While images are the perfect way to show your products, videos are increasingly captivating audiences all over social media. So why not upload videos too? We show you step-by-step how to post a video on Instagram featuring your newest brand designs!
Now, there are many ways to do this, so we will show you all the options you have to upload your video to Instagram.
What You'll Find:
How Do I Edit a Video & Post It On Instagram: Step By Step
1. Let's Make a Design
So the very first thing we need to upload a video with your newest design is to make your design! Let's head to Placeit's t-shirt design templates; you can find these under "Designs" and "Apparel & Print." No worries, these are not exclusively for t-shirts, you can basically use any design template, but we like to use these t-shirt designs because they are the most optimized for your merch.
2. Filter Your Search
Ready? Ok, let's begin to filter. You can filter your search using the drop-down menu on the header or the filter tags on the left side of your screen. This will make your search easier. If you are in a rush, you can also simply use the search bar on top of your screen.
3. Choose a Template
Next, let's choose a template that best fits your needs.
4. Customize
Make all the customizations you need to ensure an original design. We recommend creating your free brand kit on Placeit to save some time when customizing! 
🔥  Pro Tip: we encourage you to download a transparent background design so it will blend more seamlessly into your video.
5. Download
When you are happy with your design, click on the "download" button.
6. Now, Let's Choose a Video
Now, let's head to Instagram Videos. Once again, you'll be able to filter your search. Filter by genre, age, ethnicity, product, etc. You can also sort by newest, mixed, and best-selling.
7. Let's Add Your Design
Once you've chosen a video to display your design, we are ready to add it to the video. Click on "Insert Image," then "Import from downloads," and arrange your image.
8. Customize Your Video
Add a background color to your product, and customize the music (all our tracks are royalty-free). If you need more on how to edit videos on Placeit by Envato, head to this guide.
9. Play All Slides & Download
When you are done customizing your video, click on "play all slides," and if you are happy with the results, close that window and click on the "download" button. 
10. Let's Head to Instagram
Once you have your video file, it's time to head to your Instagram account and upload it!
View this post on Instagram
For Desktop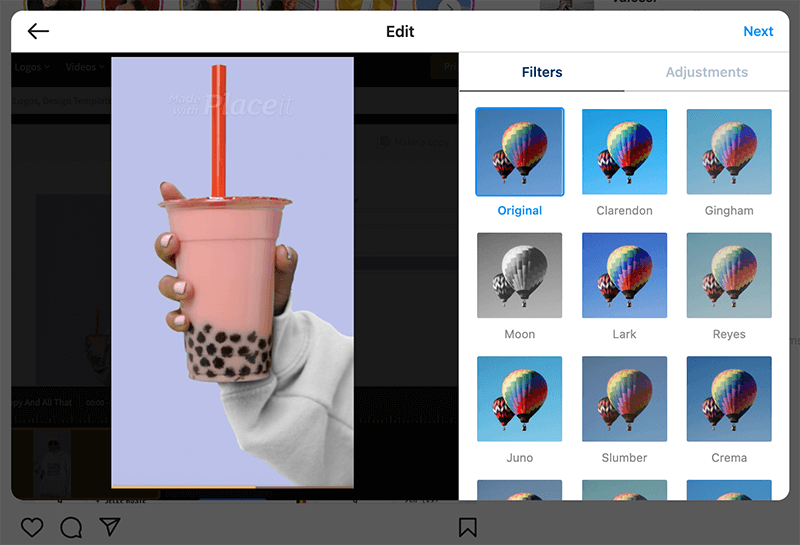 Log in to your Instagram account.

Click on your left sidebar, "create," and choose your video file from your computer. Choose the perfect size ratio for your video. Note: it will be uploaded as an Instagram reel. 

Select your cover photo.

Add a witty caption, location, tags, and more.

And you are done! 
🔥 Pro Tip: Titles & descriptions are important. Use your description to tell your audience what they should know about your video.
For Mobile:
Open your Instagram app and choose which video format you want to add: a story or a reel.
🔥 Pro Tip: remember you can also upload your video as a reel and then share a story!
2. Choose your video from your phone files
3. Add its info, caption, and voilá! 
 ⭐  Check out Instagram's own tips to make your video attractive.
How to Post Videos On Instagram as a Post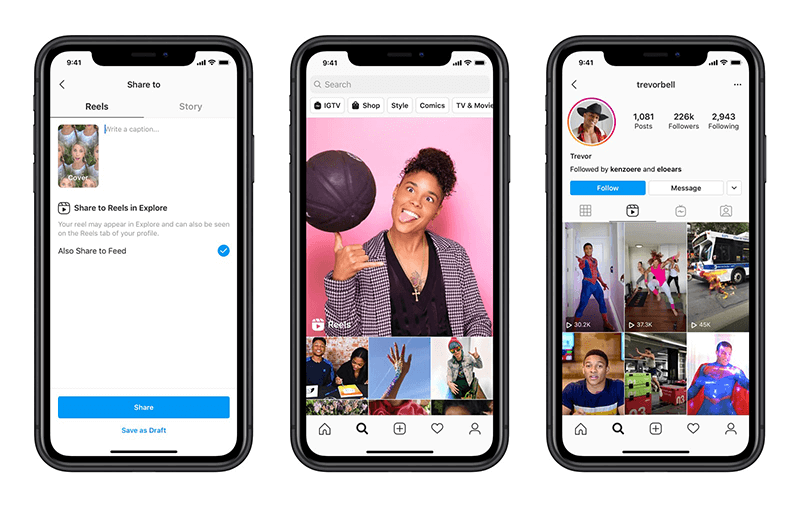 Instagram videos can be up to sixty minutes long and are added just like photos. You can either upload a video from your library or record a video using Instagram's built-in camera.
Open your Instagram account, and click on the  "+" icon at the bottom. 

Select a video from your library or record a new one. 

Edit your video, and when done, click on "next." Add a caption, location, tags, and at last, simply "share."
 🔥  Check out how to post carousels using Placeit's bundles! 
Instagram stories are short video clips, up to 15 seconds, that vanish 24 hours after they're posted. They're displayed at the top of the app.
On your home screen, swipe to your right. 

You will now be in camera mode. Click on the recording button to start a new video or select one from your library. You can share your story with some of your contacts, your closest friends, or to all.
💡 Check out some marketing tips for your Instagram stories. 
How to Post a Video to Instagram Reels
Reels are short, entertaining videos of up to 60 seconds.
Click the plus sign in the top right corner.

From the drop-down menu, click on "Reel." You will be able to choose a pre-recorded video or make a new one from the camera. 

On the left-hand side of your screen, you'll find a variety of tools for editing your Reel: audio, length, speed, layout, and timer.
📱  Want to know the difference between Reels, TikToks, and Shorts?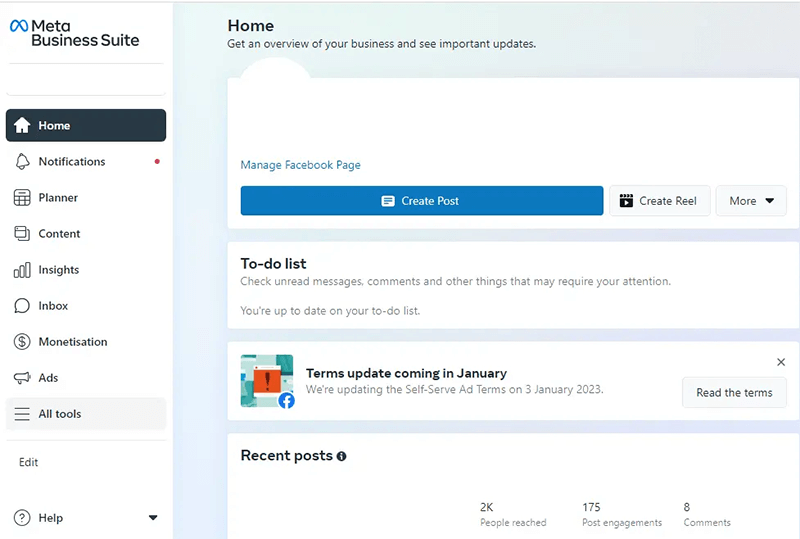 To do this, first, you will need a professional Instagram account. 
Get into

Instagram Creator Studio

Click on the green Create Post button at the top left of the screen and select Instagram Feed to make an in-feed post or IG Video to create a Reel or Story.

You can now drag and drop your videos into the designated area, or you can click on file upload to browse existing content on your Instagram or Facebook page.

Add a caption, and you're ready to post; click the blue Publish button at the bottom right of the window.
Instagram Video Requirements
As you edit your videos in Movavi or any video editing software, be sure that you adhere to the following requirements:
Video format: All videos should be saved as MP4 or MOV. Speed of 30 FPS and a resolution of at least 720 pixels.
Audio format: Your video's audio format should be AAC. It will likely be set to this by default, but if the audio is not working, check this setting.
Orientation: In-feed posts, ads, and IGTV can be published vertically, horizontally (landscape), or squarely. Stories and Reels can only be published with a vertical orientation.
In-feed
Ratio: 1.91:1 – 4:5

Duration: 3 seconds to 1 minute

Resolution: 1080 × 1080, 1080 × 1350, 1920 × 1080
Stories
Ratio: 9:16

Duration: Up to 15 seconds per story frame
Resolution: 1080 × 1920, 600 × 1067
IGTV
Ratio: 16:9, 9:16, or square

Duration: Up to 10 minutes

Resolution: 1080 × 1920, 720 × 1280, 1080 × 1350
Reels
Ratio: 9:16

Duration: Up to 1 minute

Resolution: 1080 × 1920
🔥 You can't stop reading: How to Make Instagram Reels That Reel-Ly Go Viral
Live
Ratio: 9:16

Duration: Up to 60 minutes per stream

Resolution: 1080 × 1920
🎥  How to upload YouTube videos to your Instagram account.
FAQ
Last Words
Well, there you have it; these are all the ways you can upload a video to Instagram featuring your newest design!. Have any comments or doubts? Drop us a line below and let us know!
✨  You might also be interested in reading all about Instagram's latest trends to keep your brand shiny and relevant!
---
---