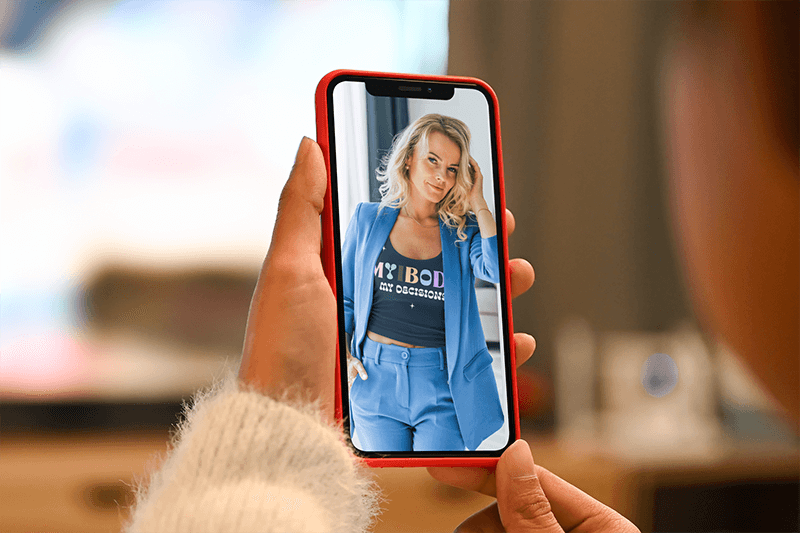 Instagram Creator vs Business account, which to choose for you? When planning your social media strategy, there are three Instagram account options to consider: Personal, Business, and most recently, Creator. Personal accounts are ideal for those looking to connect with friends and family and follow some of their favorite celebrities and brands. No metric or insights to measure your performance.
However, the other two accounts, referred to as professional accounts, do offer useful insights into your brand. Both Business and Creators' accounts are targeted at people that are managing a business or brand.
We will be reviewing their main differences as well as their disadvantages to help you make an informed choice for your brand!
Which is Better, Instagram Business or Creators Account?
Now, this is not simply a yes or no question. Really it depends completely on your needs.
Are you trying to lift off your brand as an individual? Are you still seeking privacy, but you want to understand your analytics? Will you need to set ads? 
You can get the famous blue check mark (verified) on either of these accounts.
Each account will have its wonders for every individual, depending on their needs. As long as you are not planning on selling something directly from Instagram, you can use Instagram's Creators account, but let's take a closer look.
Instagram Creators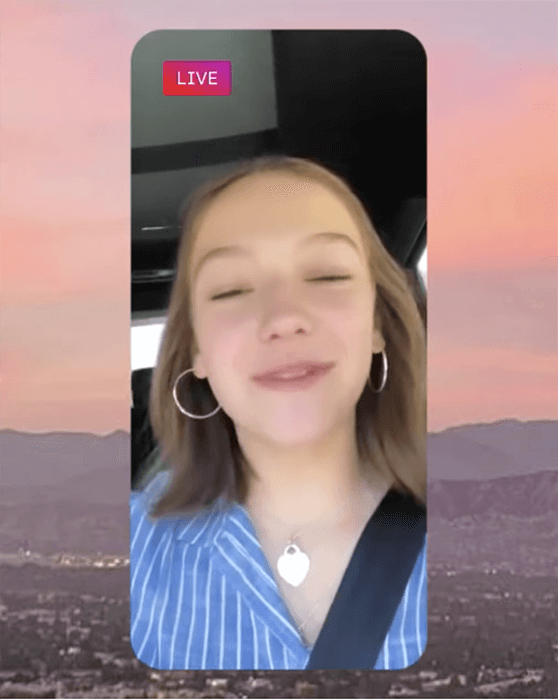 What is an Instagram Creator Account?
Instagram launched the Creators mode in 2018 for content creators who don't necessarily need an Instagram business account but do run a business and are building a personal brand with their social media. People who need to make the most out of their visual channel. 
✨  Check out how to improve your chances with good Instagram SEO!
The "content creator" economy is a growing industry with an average of 50 million people creating and levering their personal brands on social media. Think about public figures, celebrities, artists, content creators, photographers, chefs, influencers, and so on.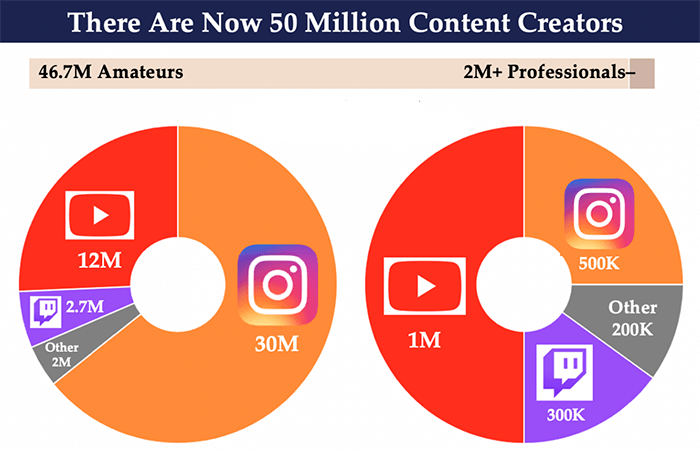 So we can say basically that the difference between Creator and Business Instagram is that users will get more tools to enhance their profile compared to a personal account and without focusing on selling like a business account. 
Instagram Creators is proof that this social media is certainly taking a close look at how social media business is evolving and to their user's newest needs. Instagram recognizes that creators have different needs from traditional businesses. 
When you make the switch to a Creator's account, you will be able to add a label for yourself on your profile. This is the easiest way to know if someone is using a creator account. Let's take a close look at what your perks will be.
Requirements
None!
Analytics
You can understand your growth through analytics and metrics. There are three main labels to watch out for: content, activity, and audience. 
Content: This tab shows you your posts plus performance. 

Activity: This shows you the interaction between users and your account.

Audience: This tells you about your community's demographics.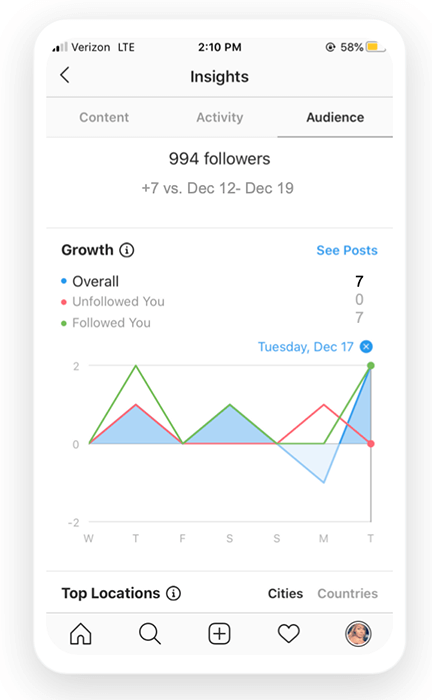 Inbox
On Instagram's Creator's profile, you can filter your inbox and direct messages by Primary, General, and Requests. For the primary folder, you will always receive notifications. The general folder won't send notifications to you every time a message comes in.
And finally, on the request folder, you will get messages from people you do not follow. This allows users to categorize and separate their Business from their private life.  
Saved Reply Tool
This tool allows you to set shortcuts for full messages. To use it, simply type your shortcut word and click on the blue speech bubble that pops up, and your full message will appear. 
Create posts for pàid collaboration and partnerships and disclose them easily to your users.
Can Creators Account Have Music?
Yes! as a creator, you can use the latest hits on your videos and have access to all music with no problem! 
Can Creators Accounts Have Shops?
Yes and no, Creators accounts are also able to create shoppable posts just as business accounts but from others' Instagrams shops, while business accounts can create their own shops.
View this post on Instagram
Can Creator's Accounts Run Ads?
Creators can also promote posts and ads on their feeds and stories. As a creator, when you partner up with a business to create branded content, you can give them permission to run a post into an ad.
🔥​ Check out this post on how to create beautiful images to promote your brand on Instagram
Can You Switch from Personal to Creators?
Go to your profile settings on the top right-hand corner and select

Account Option

.

You will now make the change. If you're switching from a personal account, you will select switch to a Professional Account. If you're switching from a business account, you will select switch to a Creator Account.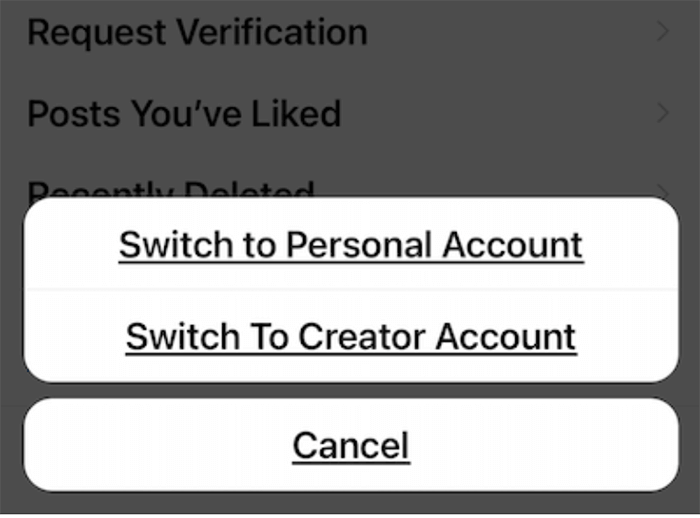 3. Now, you will be describing your brand, linking your Facebook account, and reviewing your contact form. You can always go back and change your settings.
Making the switch won't make you lose any information.
So What's the Downside?
You won't be able to schedule your content unless you use Instagram Creator Studio on your desktop.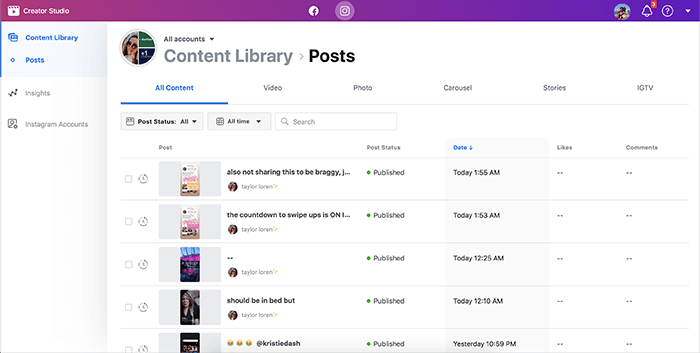 🤑Attention all creators and brands! Learn how the new Instagram Creator Marketplace can benefit your exposure and your pocket!
Instagram Business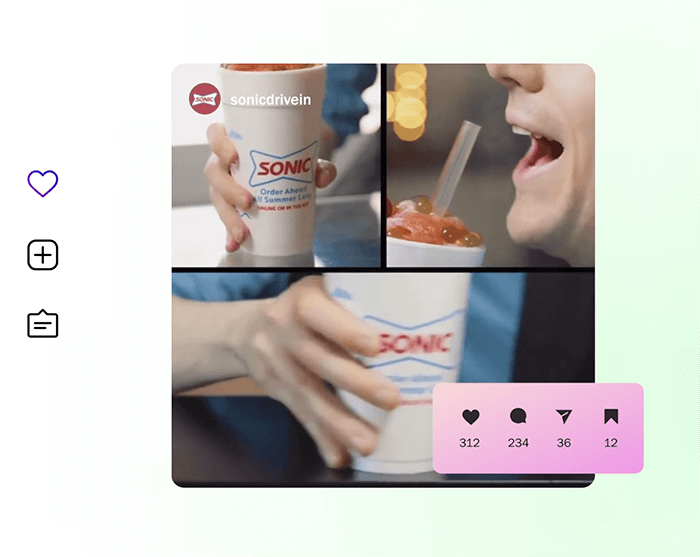 These accounts are all about business with a clear monetization strategy. Business profiles are able to create ads, make shoppable posts, and sync your store. If you are using Instagram for Business, then this is definitely your profile!
🔥​ Check out this post on how to make money off Instagram! 
Building Your Instagram Business Page
Requirements
Again none! Anyone can open a business account, but it will, of course, ask for all your business information. A more complete business will look more reliable to your followers.
Instagram Business Suite
You will be using Facebook Business Suite integrated with your Instagram account. This will allow you to manage comments, direct messages, notifications, posts, and ads, all in one place. 
Business accounts allow third-party scheduling apps, which is great for planners!
View this post on Instagram
To Connect Your Account:
Get the Meta Business Suite mobile app.

Click on

Settings, Instagram, and Connect Account

.

Log into your Instagram account, and

you will be asked to provide your login information once more for security purposes.

Click to save your info if you want to save your login information on the browser you're using.
Analytics
As an Instagram Business manager, you will have insights available into all your content as well as your audience and the interaction between these two.
Inbox
You can also filter your inbox on business accounts, separating the general from the primary inbox. 
Saved Reply Tool
You are also able to create message shortcuts in your business account.
Call to Actions
Business accounts have a broader selection of CTAs they can add to their profiles.
Do Business Instagram Accounts Have Less Reach?
There are rumors that one account may have a larger reach than the others, but this is simply not proven or stated by Instagram itself. As long as your social media game is solid, you should be fine. 
Remember that Instagram Business accounts are not private accounts.
How to Set Up Instagram Business Account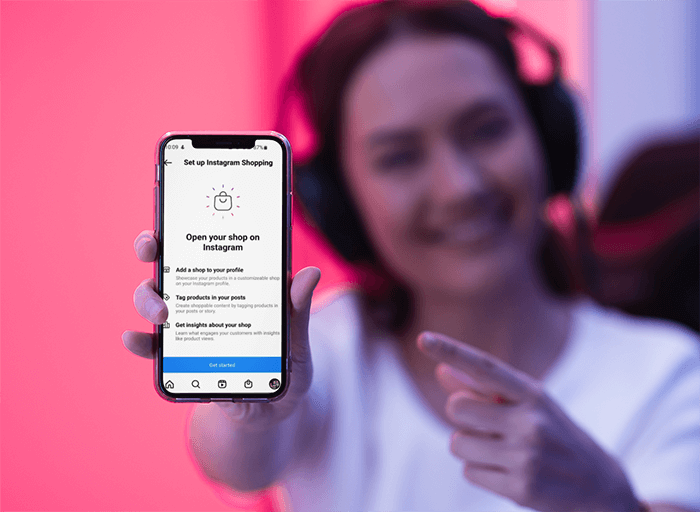 Go to your profile and click in the upper right corner

Settings

.

Then click on

account

and then

Switch to Professional Account

.

Select a category for your Business and click on

OK

.

Click on Business, and add your contact details or skip this step.
The Downside of Business Accounts
Instagram Business profile's ads or reels are not allowed to use copyrighted music. This is a huge detail to consider because great music actually helps a lot in your post's engagement.
💡 Keep reading: How to Make Instagram Reels That Reel-Ly Go Viral
Last Words
Well, there you have it! Overall the general suggestion is that if you are looking to make some direct sales from your Instagram account, a Business profile might be the best option for you. As an Instagram content creator, you might want to explore the Creator option. 
Whether you choose one account or another, you can always make a switch in the future; nothing is permanent!
So what do you think? Do you have questions? Let us know in the comments! Keep in mind you can feed your Instagram with tons of stunning posts and videos you can create on your own in just a few clicks using Placeit. 
Check out the latest Instagram content trends to lift your brand and shoot for the stars! ⭐​
FAQ
---
---