Create a Personal Brand That Shines on Instagram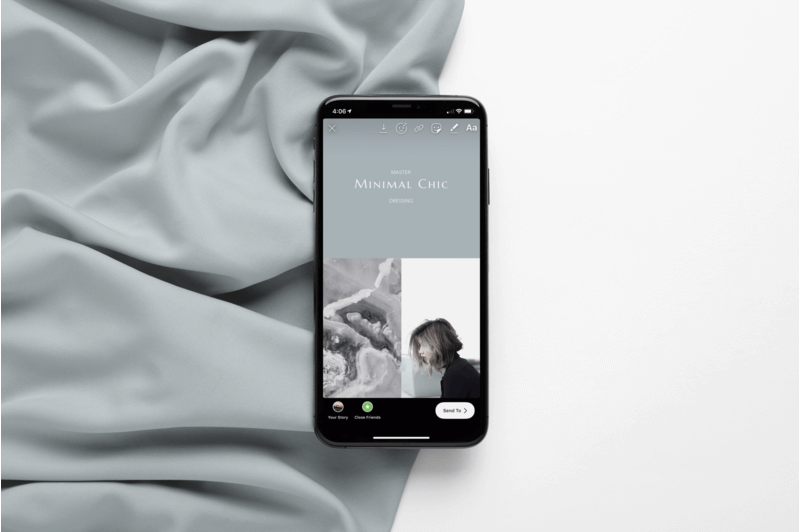 There's no doubt that Instagram is one of the most powerful social media platforms around, if not the most powerful. Because of this, brands have taken advantage of their reach and influence by creating their own profiles and hiring pros to manage it for them. If you have a personal brand, Instagram gives you the perfect space and tools to make creating a brand identity easy.
What You'll Find Here: 
Since a personal brand has more space to showcase your personality, this highly visual platform is a no-brainer when trying to expand your reach and make a real name for yourself in your market.
If you've already started using Instagram for your personal brand but are having a hard time giving your profile the personality you want your followers to connect with, check out these tips to boost your personal brand on Instagram.
🔥​ Check out how to make money on Instagram!
Write the Perfect Instagram Bio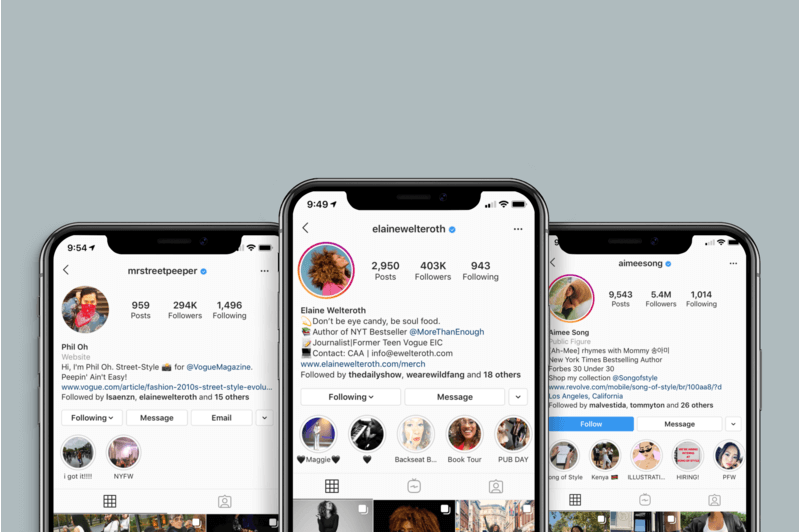 When someone visits your Instagram profile, the first thing they'll see is how you've customized it. Beyond your post count and follower count, they'll also see your username and your bio. The great thing about this section is that you're free to really make it your own. Some text is standard, but there are plenty of ways to give it oomph and personality.
If you're wondering how to stand out on Instagram using your bio, the best thing you can do is keep it simple. Yes, you want people to feel who you are, but saturating them with text and emojis won't do that. Make your profile memorable and easy to share with others by keeping your username simple and to the point.
With this point in mind, focus on telling people who you are and what you do. Identify keywords that are descriptive of your personal brand and that don't fall flat. A lot of users list their role or job title along with a few words that show what matters to them. Think of this as your brand's values and mission.
Instagram allows you to include a link in your bio, so why not use it? While it may only be one link, you can still get a lot out of it. If you sell products, consider including a link that takes your followers to your products, or if you prefer to get traffic to your blog, link to that. What you link to will depend on your goals, but just make sure your link is visible and doesn't get lost in a text-heavy bio.
When building a personal brand, don't be afraid to get creative with your bio and include your personality in it, be it with your favorite quote, emojis, hashtags, or anything else that is relevant to your brand.
Pro Tip: There are a lot of great Instagram marketing tools out there that can save you a lot of pain, and make the best of them.
Create an Instagram Brand That Shows Who You Are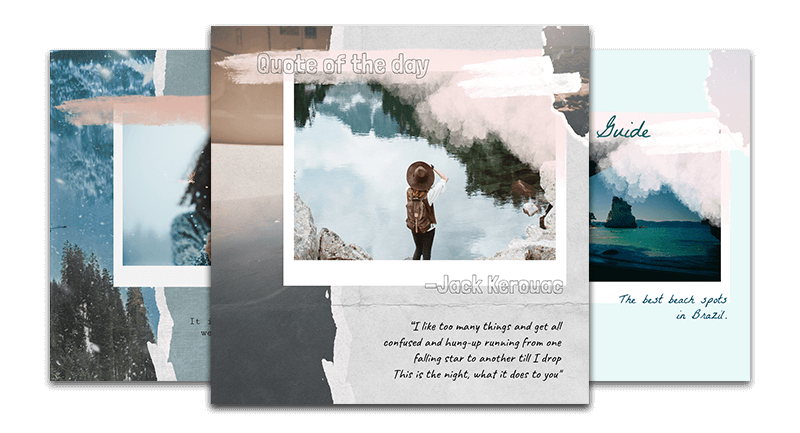 One of the most important things to keep in mind while building your brand is that you want to make it real. Since it's a personal brand, it should reflect who you are and the message you want to send to your audience, just like any other brand. Focus on making your brand and your content relatable and honest without trying too hard to come across as authentic.
The easiest way to get this done, and a must when it comes to Instagram marketing, is being a storyteller. This doesn't mean you have to sit down and write out a fairy tale, but just be sure your content shows your audience who you are, and what you're doing, and gets them excited about being part of your brand.
This is where your authenticity comes in. As a storyteller, be you and make your content reflect that. For example, if you're a beauty blogger and your profile is full of great images that show your know-how in the beauty world, you can also post images that show you on a day when you don't feel like putting on makeup or getting glammed up. This content shows that you are human and relatable, but be sure it's something that's authentic and comes naturally.
Of course, you also want to focus on having an aesthetic Instagram feed that reflects your brand, so be sure your posts all fit seamlessly together. If you sell products and services, these should also reflect your personality and fit in with your personal brand.
🔥​check out this year's Instagram Trends! 
Create Shareable Content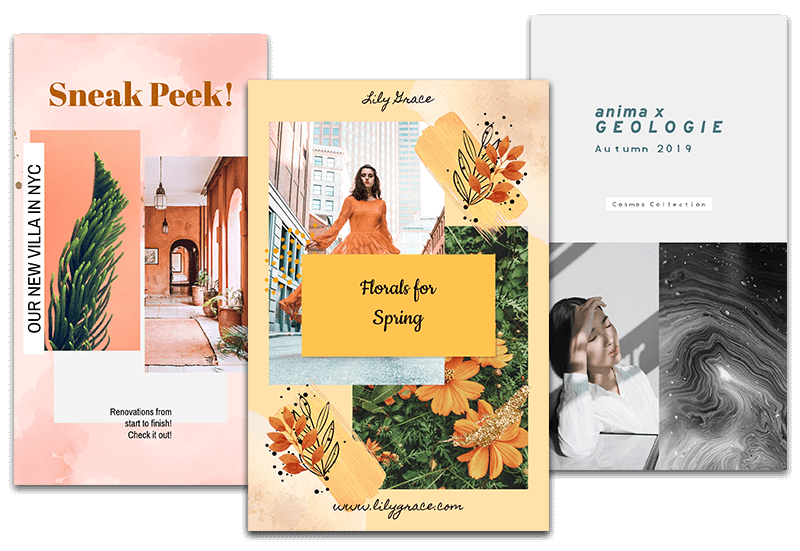 Whether you're an illustrator or a stylist, Instagram is all about creating content that will impress your followers. Beyond impressing them, you'll also want to have a visually appealing profile full of posts that your followers will want to share with their own crowd.
Because of this, paying attention to the smallest of details is a must. While, yes, you'll want to be a storyteller, having eye-catching visual content to accompany it is key. If your personal brand is all about traveling and exploring, you'll want to tell stories about your travels, but impressive images to go along with your stories will make your content that much more captivating. When these two elements blend together to create standout content, people are definitely going to save it and refer to it when they travel and share it with their friends and family who are heading to the destination in the post.
This may sound like a personal travel diary, but you can turn it into branded content easily by giving it your own punch. It's important that your brand is recognizable in your posts, but without it being too salesy or obviously promotional. With a strong personal brand identity, this will be easy. Whether it's your color palette, the way you edit your photos, or your presence in the photos, there are tons of visual elements you can use to make your content shareable while still keeping it all on brand.
If you have a hard time creating images that reflect the image you want, this is easy to achieve with the right tools. You can use Instagram post templates to help you create beautiful images in no time. There are tons of beautiful Instagram templates to choose from, including collage styles that can inject your personality into your grid. Since these can be customized, you can include your branding elements in them as well.
Make a Great First Impression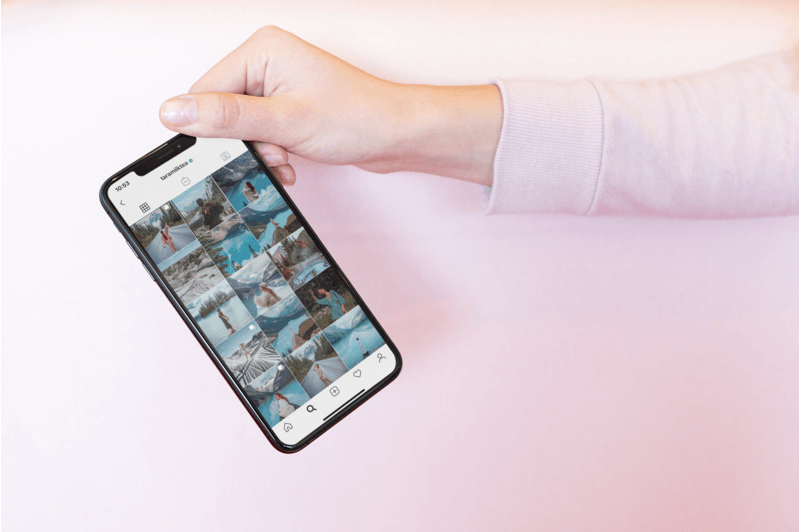 Just like in real life, your first impression on Instagram matters. Because of this, it's important that you think about what you want people to see and feel when they visit your profile and what they actually see.
If there is a difference between these two things, then you'll have to work on creating an Instagram feed design that delivers what you want. You may think that people just take photos and post them, but there's actually more work going on behind the scenes. Planning your content is just one part of it. Once you have your images, caption, hashtags, and everything else that will accompany your post, you'll also want to make sure it fits your feed perfectly.
This attention to detail is what makes all the difference. There are tons of tools available that you can use to create aesthetic Instagram pictures and plenty more that you can use to plan your feed. You can basically arrange the images and videos you want to post and shift them around on a simulated grid until you find the perfect arrangement.
Doing this may sound like a lot, but it'll help you arrange things in a way that makes sense for your brand. This type of work can make all the difference and take your personal brand to the next level.
Take Advantage of Instagram Stories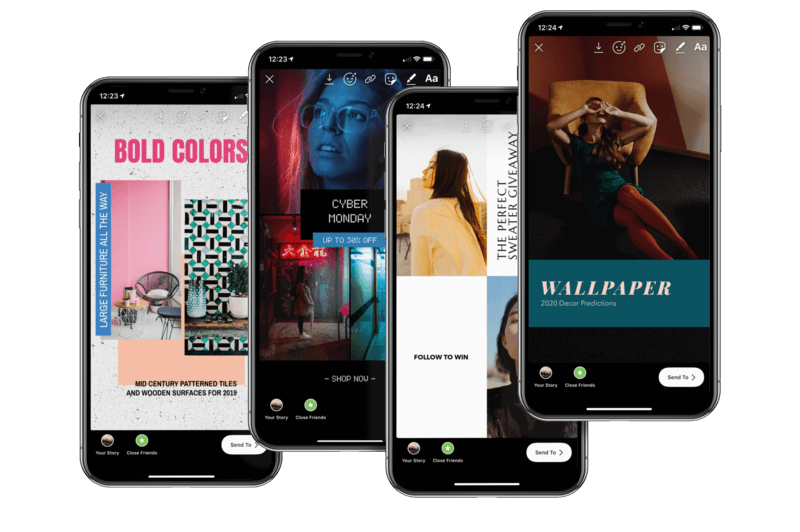 There's no doubt that Instagram users love the Stories feature. These quick, customizable Stories are super easy to make and share and they disappear in 24 hours, making them super easy to consume and forget about.
Large brands have taken notice of how popular they are and have gotten in on the action. In fact, one-third of the most popular ones come from businesses. As you're building your personal brand, these are the perfect way to stay present on your followers' radar. Posting these daily (or multiple times a day) isn't as overwhelming as posting to your grid every day, making them a great way to stay present and active.
Creating Stories that are relatable and raw works well with audiences because they feel like they're seeing a more human side that is less manicured, less edited, and more at the moment. You can do a lot with your stories, such as capturing live moments in short videos, sharing a post from your grid, sharing a post from another user, giving a behind-the-scenes look at something you're working on, telling a story, sending a call to action, asking your followers a question, and so much more.
Your aim should be to promote your brand using the same brand voice, but in a less traditional way that is more honest and real. Just like with your posts, you can also find tons of great Instagram story templates to make creating bold and eye-catching stories easy. Check out these templates to create a beautiful Instagram Story collage that is sure to impress your followers. They look like they took hours to make, but thanks to Placeit's easy-to-customize templates, you can have yours ready to post in seconds!
Create an Irresistible Personal Brand on Instagram
With these tips, you're more than ready to create an irresistible personal brand on Instagram. Don't be afraid to experiment with your content and your posting schedule, just be sure to take note of what's working for your brand and what isn't so that you have more success moving forward. Don't forget that Instagram marketing is about creativity and consistency. The key is keeping things consistent. Consistency is persuasive. It will sway more people than any intelligent artificial bot. Don't fight it. All you need to do is find the right Instagram Scheduling Tools for your Instagram stories and voila! You're on your way to building a consistent brand that resonates with people daily. Discover how to bulk schedule your IG stories, conveniently save your hashtags and learn how your followers consume your content using some of these tools. If you have any tips that have worked for your brand, please share them with us below in the comments!
---
Design the Instagram Feed You Want
Instagram is all about aesthetics, so it makes sense to create the most visually appealing feed and stories possible. To get this done, check out Placeit's Instagram templates. The beautiful collage designs are enough to take your Instagram to the next level. Since they're so easy to customize, you'll have no problem reaching the results you want!
Make Instagram Collages
---