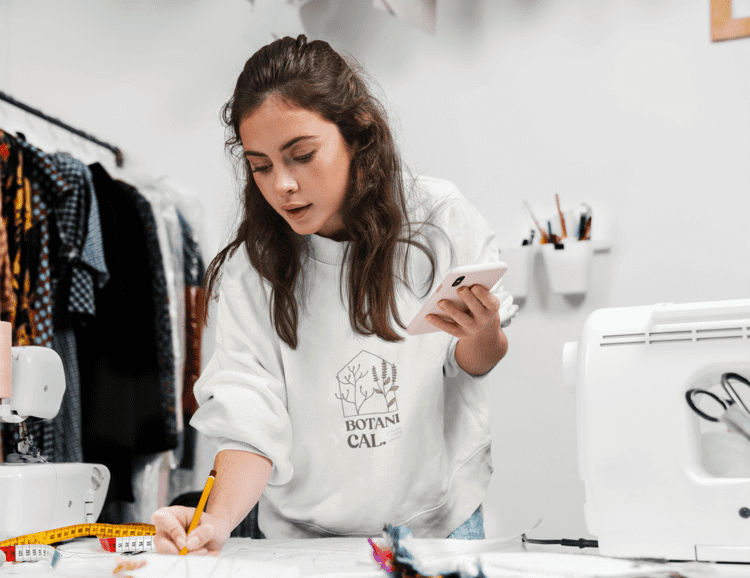 In today's digital era, Instagram has solidified its position as one of the leading social media platforms on a global scale, with 1.35 billion active users in 2023. As a brand, this fact represents a tremendous opportunity to increase your brand awareness and sales. However, the journey begins with crafting an outstanding Instagram logo that authentically embodies your business's essence. So let us walk you through the process of creating yours with our incredible and easy-to-use Instagram Logo Maker.
All Brands Are on Instagram! Are You?
It's no secret that Instagram is today the social media platform where businesses go to express what their brand is about visually. Billions of people use Instagram daily to discover new things, including new brands and products! To learn more about growing your business, check out Instagram stats for businesses today.
From major brands to small shops, having a well-rounded Instagram account will trigger your follower count to grow and your engagement. In the end, you will see more sales! Selling on Instagram is a smart move for any retail business, so with that said, let's start with a fantastic Instagram logo design! Don't feel overwhelmed; create with this Instagram Logo Maker.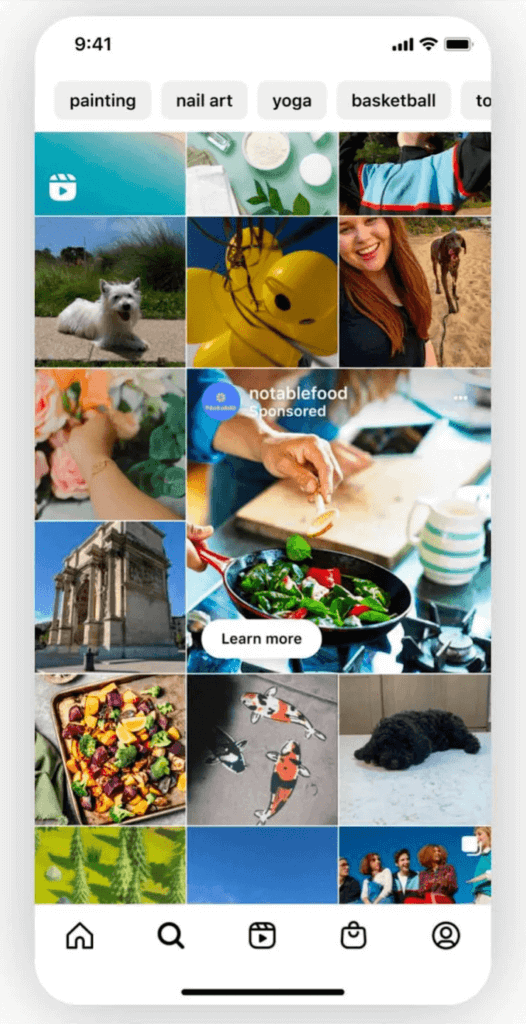 Use Placeit's Instagram Logo Creator to Brand Your Account Like a Pro!
Whether you are selling clothing products on Instagram, or any other business, or if you are simply promoting your personal brand, Placeit has all kinds of beautiful designs to make a logo that represents your brand! Take a look at the following and get inspired to make your own!
You will find logos for brands like design studios, publishers, architects, wedding planners, florists, visual artists, interior designers, photographers, bakeries, clothing stores, hotels, coffee shops, and practically any business you can think of. You can create your logo using this tool!
You should also pay special attention to Instagram photo editing. Typically, this process refers to improving the quality of images you are going to share with your followers. You can do all corrections on your own or refers to professionals if you are pressed for time.
How Do You Make an Instagram Logo Design?

You go to Placeit's Logo Maker and type your brand's name, select your industry and choose a graphic for more accurate and personalized templates.

Choose a template that you like and start customizing it. You can change the fonts, colors, and graphics until you get your own unique design. There are endless customization possibilities. 

When you are done, simply click on the "download" button and share right away. You can also download your vectorized logo for any future changes or updates you may want to make to your new logo.
And just like that, you have a professional brand logo to post like the pros on Instagram, to brand your account and look like a more trustworthy brand for your followers!
Get Your Original Instagram Logo & More
Your followers will love your new logo. Guess what else they will love? You can brand more content now that you have a logo with a consistent image. Take advantage of Placeit and make awesome customized assets to post on your stories and on your feed. Keep your followers updated with awesome Instagram post videos, Instagram stories, feed posts, and more! Also, promote your latest sales and discounts using professional Instagram Ads. Making these assets is just as easy as making your logo, all you have to do is choose a pre-made template and customize it!
Instagram videos are great because you can use templates or upload your own clips and add music, text, and animations using this video maker. Posting daily quality content just became super easy! Using videos is just a great strategy for any business. If you want to go a little deeper on how to market using videos, please read this video marketing guide. 
And if your are wondering… What is the difference between an Instagram logo and a logo-logo, that's really easy to explain: none. Your Instagram logo can be your business brand logo and can be used to showcase your brand and you can even print it anywhere else! Use it on business cards, presentations, promotional products, and more. All logo templates are made by professional designers to ensure that whatever customizations you make to it, you get a high-quality professional logo you can use to represent your business. 
Display Your New Logo on Your Website
As Instagram lets you only have one link, having a website you can link to is crucial to getting your message across. An easy way to do this is to connect your followers to all you can offer by linking them to your very own site. In comes the
Milkshake App
, the easiest way to create an Insta website (for free!). Try it out today. 
Make Amazing Posts & Videos for Your Instagram
You can grow your account from a simple business Instagram to a more popular and professional one. In just a few minutes on Placeit, you will be creating an awesome logo and some cool designs to post on your newsfeed. Get your new Instagram logo on every other social media profile you own and even your online shops! Also, want to know how to grow your follower count? Follow this link! 

Making your Instagram logo is the first step to level up your account. With Placeit by Envato, you can also make amazing Instagram stories, posts, ads, videos, and more to engage more followers! Try it now!
⚡️ Before you go, check out these Placeit free templates of the month! You'll find tons of freebies for social media and beyond!
FAQ - Instagram Logo Maker
---
Post like a Pro with an Instagram Logo
Show your brand like the pros right from the start with a unique Instagram logo. Using Placeit's logo maker you can get your own design in no time and without any help. It's super easy!
Make an Instagram Logo!
---