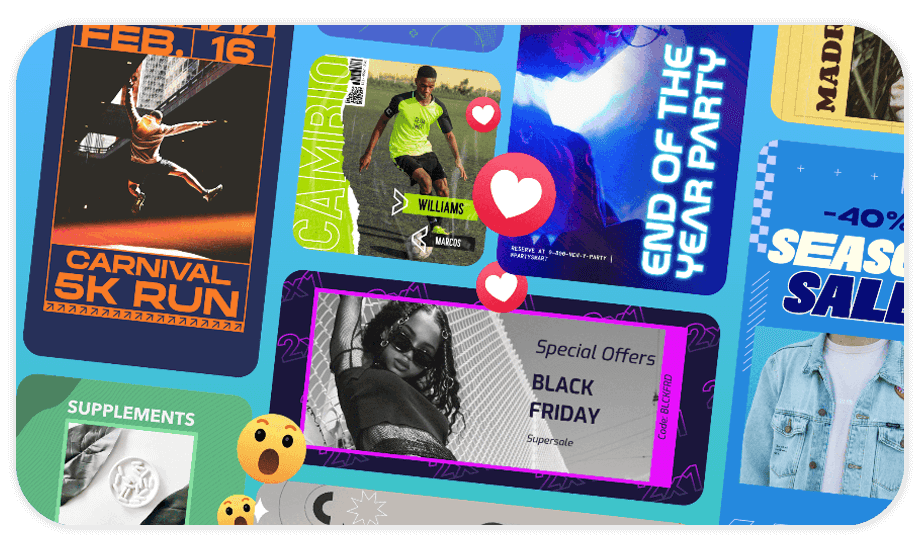 Facebook is the biggest social media platform, it has 2.23 billion monthly active users, and this is exactly why it's important to understand how Facebook and what Facebook marketing is all about.
What You'll Find: 
Facebook has been around since 2004–so there's a lot of information out there about how to set up a Facebook page for your business or brand. The good news is that if you want help getting started with your Facebook marketing efforts, we've got all the tips and tricks right here in this article!
Here's what you need to know: Facebook is the biggest social media platform with 2.23 billion monthly active users, that is more active users than any other social media platform (including Instagram)!
To Find People You Know on Facebook:
Log in to your personal profile from any computer or mobile device.

Click Friends in the left menu bar at the top of any page, then select Find Friends from the dropdown menu that appears below it (this button will be labeled "Find Friends" if no one has signed into their account recently). You can also search for someone by name by typing their name into this search bar at any point during your experience as well as while creating events or posting content such as photos/videos/notes etc., which we'll cover later on down below…
Facebook Post Types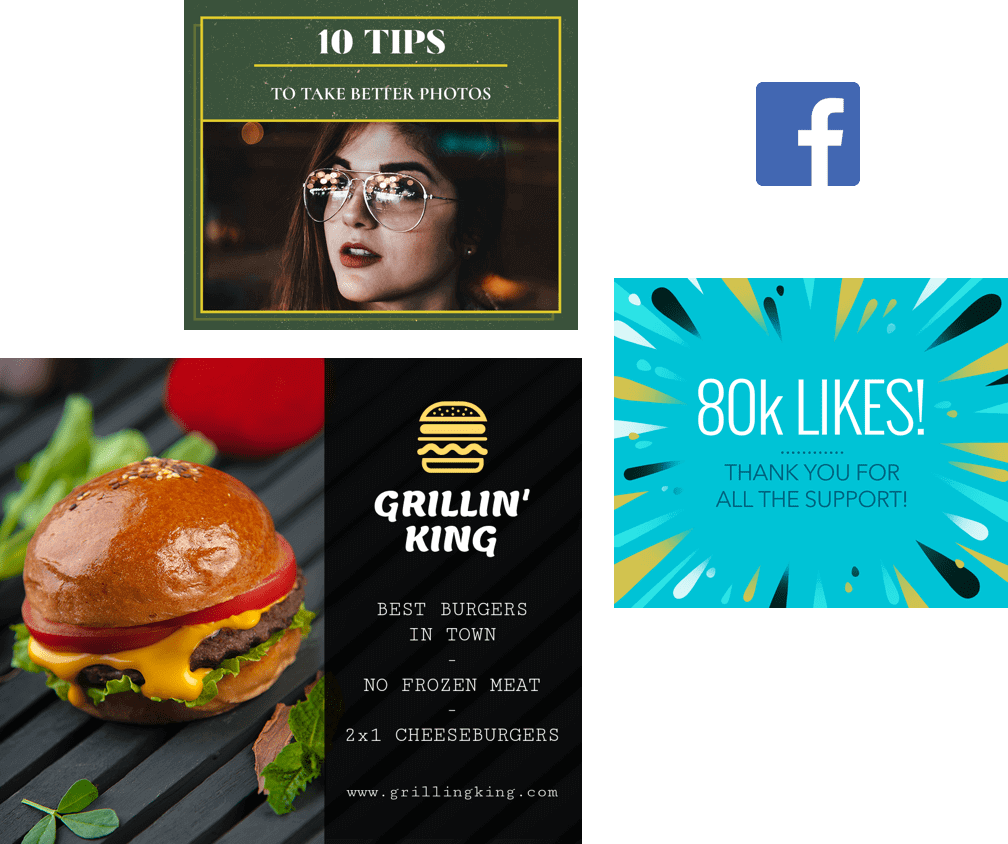 Facebook has three main types of posts: Status updates, Photos, Videos (which are also known as live videos), and Links (which can include websites). You can use these post types to promote your business or Page on Facebook by creating engaging content that gets people excited about what they see in their News Feeds–and hopefully prompts them to click through and visit your website or check out your products/services in more detail later on down the line.
Post At the Best Time
To increase engagement with your content, it's important to post at optimal times–which means when people are most likely to engage with what you have posted. The best time of day for engagement is between 10 am and 12 pm (Pacific Standard Time). This is also true for weekends; however, Saturday tends toward higher engagement than Friday does because many more people are home from work or school during those hours on Saturdays than they would be on Fridays.
The best days for posting on Facebook are Tuesdays through Thursdays because these days tend towards higher levels of engagement overall than weekends do–especially Wednesday evenings due to being closer in proximity both physically (in terms of distance) as well as mentally/emotionally (in terms of mindset).
Use tools like Facebook Analytics to track the performance of your posts, ads, and other marketing efforts on Facebook to make them more effective in the future.
Branding Your Facebook Profile
Take Charge of Your Business's Assets. Working with a designer often means going back and forth until you get the design you want. Take control of your business's image and design your assets exactly how you want them on your first try.
Facebook Covers
Greet your new potential clients with a fresh Facebook Cover on your profile! Your Facebook cover is the first thing your audience sees when they visit your page; this is why it should be attention-grabbing and inviting.
It's super important that you constantly update your cover. The great news is that with Placeit, you'll have countless Facebook cover templates to choose from. You will also get professional results using a smart tool that make your job waaaay easier.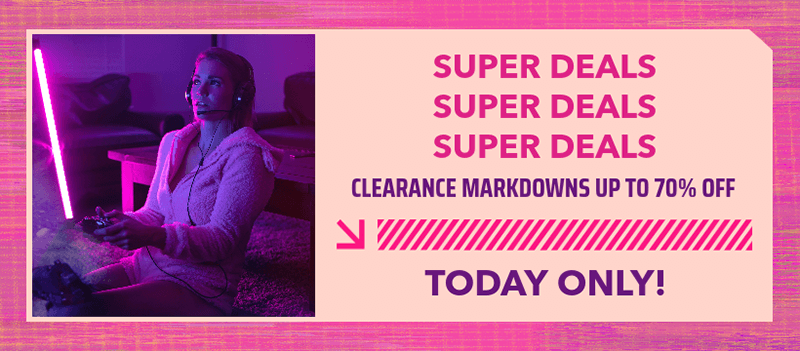 Why Do I Need Facebook Cover Templates?
Designing a custom cover image lets people know what they can expect from you. Having a custom cover photo allows you to change according to the season, your marketing goals, new campaigns, products, promotions, events, and giveaways.
Your Facebook Cover Photo is the most important graphic on your Facebook page; therefore, we have some ideas for your Facebook cover marketing!
Show Off Your Product

Share Your Value Proposition

Give a Taste of Your Brand Personality

Appeal to Senses (Especially If You Are in the Food Business)

Audiences Are Big on Promotions, Giveaways

Promote Your Hashtag

Tell an Amazing Story
🔥 Learn more on how to design a Facebook cover that fulfills these objectives here. 
A Few Tips:
With this tool, you don't have to worry about the right dimensions; Placeit does it for you.

Consider using elements that direct the focus of the visitor, for example, a call to action.
Make sure your Facebook cover agrees with your brand identity, meaning try to keep the same style for all of your images.
We also recommend that you constantly update your cover photo according to your seasonal marketing goals, new campaigns, new products, events, giveaways, etc.
How to Use a Facebook Cover Maker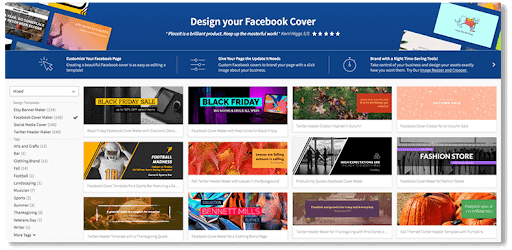 Get to Placeit's

Facebook Covers

and choose a template that best fits your needs and brand style. You can use the tags and drop-down menus to filter your search. You can even use the search bar! 

You can customize your cover photo as much as you want by changing the fonts, colors, graphics, and pictures; you can even upload your own images.

Finally, just click on the download button, and you will get your very own personalized cover photo on Facebook.
4 Easy Steps to Make Your App Facebook Cover Using Mockups

Step 1 – Go to Placeit Mockups and choose a mockup template from our gallery. You can filter your search easily on the left column by device, gender, and tag, or you can choose a specific product mockup on the bar above your gallery.
Pro Tip: We advise you to use devices in which your app is meant to be used, for example, iPhones, Androids, tablets, etc. 
Step 2 – Create your mockup by adding your own app screenshot or using the URL so Placeit can do it for you. 
Step 3 – Resize and adjust as you see fit! Don't worry about Facebook cover size; we got that part covered, so you get a high-quality image that looks amazing on your page.
Step 4 – When you are done, click on the "download" button.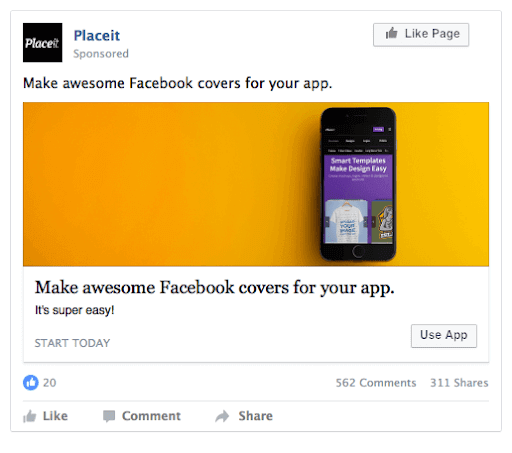 💡 Want more details on Facebook covers for your app? Get to this post, then!
Facebook Cover Video Maker
Placeit also has an amazing tool for you to create stunning Facebook cover videos for your page! Video covers are a great way to add personality to your page, it gives your cover dynamism. 
How to Make a Facebook Cover Video
Choose a template to start working your magic on it!

You can add slides, change fonts and colors, add images, your logo, animations, and music, and even play with your video's speed.

When you are done customizing your Facebook video, simply click to preview and then download!
Looking for More Video Templates?
Placeit's Video Maker offers all kinds of cool video styles for your brand! You can create Slide Show Videos, Tutorial Videos, Instagram Stories, or whatever you need. There is a super easy tool for you!
Facebook Post Templates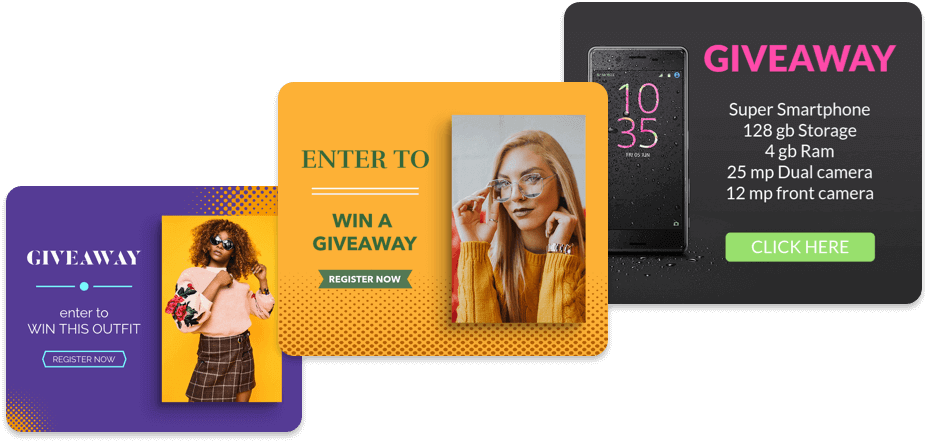 Having great-looking social media graphics is vital for any social media brand strategy. Placeit allows you to fully customize your images and choose the format you need using established Facebook templates. There is a wide variety of designs according to the message you need to share, style, season, and more. 
Create a Custom Facebook Image
Pick a Facebook post template, we have a lot of them, and we're continually adding new ones!

Write in your text; pick one font or different ones, colors, and a background. You can move and resize the elements.

Once your design is ready, download it. It's that simple! You'll get a PNG file with high resolution.
Create images for your giveaways, quotes, offers, greetings, stories, tips, you name it! 
Say More with a Facebook Story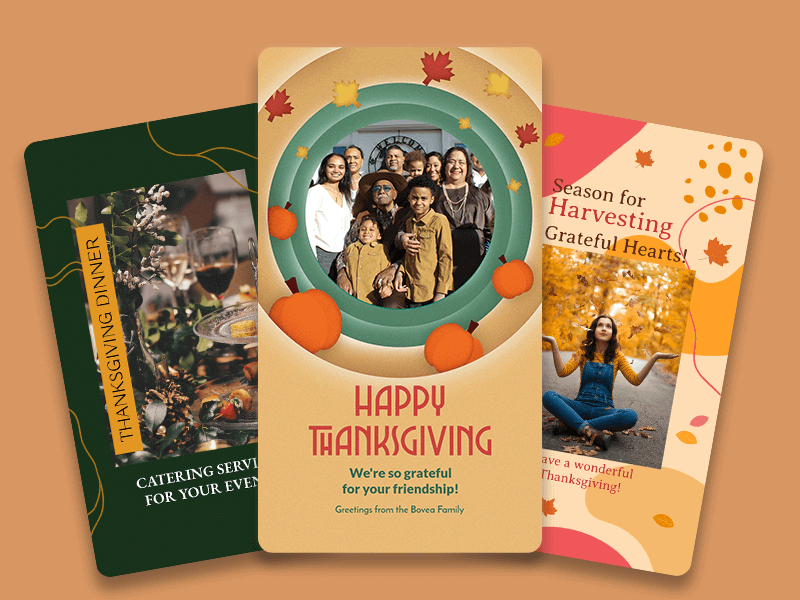 Facebook stories views go by very fast, and for that, you need to be super effective with your design, with little text to capture the attention of your viewers. You can choose to include photos and videos. Just as easy as any other design, you can create your stories with Placeit. Don't forget to insert a cool music track. Did you know all our music tracks are royalty-free?
Track Down Your Performance!
Analytics are a great way to track your progress and understand what works, what doesn't work, and why. You can use Facebook Analytics to get insights on the performance of your posts, ads, and other marketing efforts on Facebook over time.
Facebook Analytics tracks all kinds of things including:
Reach – how many people saw your content in their newsfeeds (including organic reach)

Impressions – how often an ad was seen in a person's newsfeed

Click Through Rate (CTR) – how many times people clicked on the link in an ad compared to how many times it appeared in their newsfeeds
Now that you know what a Facebook ad is and have a basic understanding of how they work, let's talk about how to create your own.
Design Your Facebook Ads Easily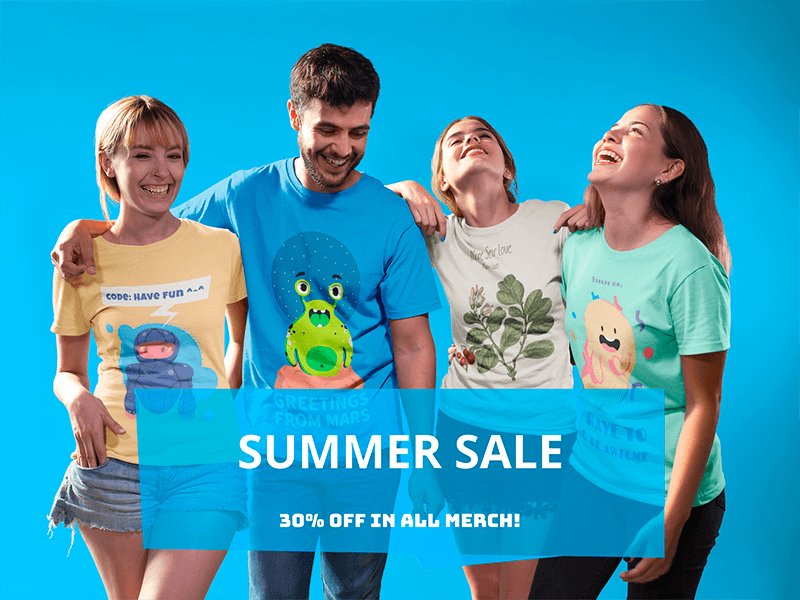 Create all of the images you need for your campaigns and ad sets. No need to download any special software or hire a designer. With Placeit, you can do it yourself right in your browser.
How to Create a Facebook Ad with Placeit 
Keep in mind the fewer text images contained in ads, the better. This is why our creative team has prepared these graphics for you just to put a powerful call to action and change the photo! Yes, it's that easy!
Go to

Placeit.net

,

and on the Top Menu bar, hover over Digital, and go to the

Facebook Ads

section.

Choose an Ad template that best suits the style of your page

Move, resize, and edit all elements on your ad while keeping the style created by a professional designer.

Once your ad is ready, hit the download button and upload it to the Facebook Ads Manager.

That's it! 
Why Do I Need Facebook Ad Templates?
Do you want to A/B test? Do you want to try out different marketing objectives? With this Facebook Ad Creator, you'll be able to make unlimited assets for your Facebook marketing strategy. You can even create different variations of the same ad to compete against each other and keep refining your brand assets. And all of this in just a few clicks. This is the wonder of using templates; you can actually focus on the strategy and stop spending hours designing. 
🔥  Pro Tip: If you have a clothing line or sell merchandise, you should explore our Facebook ad templates that come with built-in mockups!
Facebook Ad Image Size Ultimate Cheatsheet
It's super easy to learn how to use Facebook Ads to promote your business; anyone can do it. Facebook reports that mobile advertising revenue represented approximately 87% of advertising revenue for the second quarter, so yeah, there are a lot of business owners advertising on Facebook.
Getting your Facebook Ad Image sizes right will help you get ahead of the competition. When in doubt, you can always check Facebook's official Facebook Ads guides, which will help you to get started and eventually become an expert at it. 
The safest Facebook Ad image size to use is 1200×628 px (Image Ratio 1.9:1). The table below should be the only table you need to always get your images resized perfectly when advertising on Facebook. If you already have your image, use Placeit's image cropper for hassle-free resizing.
| | | Single Image | Canvas Cover | Carousel (Feed Images) | Slideshow | Collection |
| --- | --- | --- | --- | --- | --- | --- |
| Awareness | Brand Awareness | 1200×628 px | 1200×628 px | 1080×1080 px | 1280×720 px | N/A |
| | Reach | 1200×628 px | 1200×628 px | 1080×1080 px | 1280×720 px | N/A |
| Consideration | Traffic | 1200×628 px | 1200×628 px | 1080×1080 px | 1280×720 px | 1080×1080 px |
| | Engagement (Post) | 1200×628 px | N/A | N/A | 1280×720 px | N/A |
| | Engagement (Likes) | 1200×444 px | N/A | N/A | 1280×720 px | N/A |
| | Engagement (Events) | 1200×628 px | N/A | 1080×1080 px | 1280×720 px | N/A |
| | App Installs | 1200×628 px | N/A | 1080×1080 px | 1280×720 px | N/A |
| | Lead Generation | 1200×628 px | N/A | 1080×1080 px | 1280×720 px | N/A |
| Conversion | Conversions | 1200×628 px | N/A | 1080×1080 px | 1280×720 px | 1080×1080 px |
| | Product Catalog Sales | 1200×628 px | N/A | 1080×1080 px | N/A | 1200×628 px |
| | Store Visits | 1200×628 px | N/A | 1080×1080 px | N/A | N/A |
What Mobile?
When using a 1200×628 px image, your ad image gets perfectly resized to fit mobile screens. 
💡  Learn more on the ultimate sizes to design Ads for your Facebook page here.
Facebook Ads for Authors to Promote!

Your readers are most likely to have a Facebook account and access it at least once a day. This is the main reason why advertising on Facebook makes a lot of sense for authors.
Let's head to the

Facebook Ads Manager

screen and click on the green button in the top right corner that says "Create a new ad."

Choose traffic as your marketing objective. By choosing this option, you will be able to send people directly to your Amazon book listing.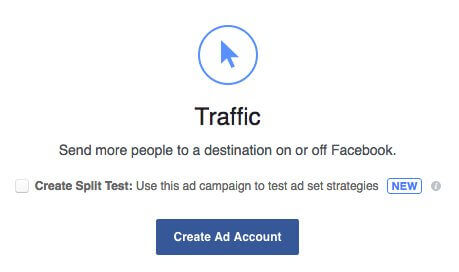 3. Enter your account billing information. Select the country where you are located and your desired currency and time zone.
4. Create a new ad set. Once you give your Ad Set a name, you will be asked where you want to drive traffic to. Choose Website or Messenger.
5. Define your audience. By knowing the characteristics of the person that is more likely to engage with our ad, you will benefit by reducing the cost of your ads because the more accurately targeted your ads are.
Detailed Targeting Helps Define a Most Accurate Audience
6. Define your ad placement. Choose to edit placements, deselect everything, and select only to show your ads on the user's News Feeds (both mobile and desktop) and on the right column on the desktop. 
7. Define your budget. Start with low quantities first; the minimum is $10.00 USD to test the effectiveness of your ads.
8. Create your ad. 

🔥  Pro Tip: In case you don't have a video already, you can use this E-book video template. Or create your book's cover art with this cover maker.
9. Now connect your Facebook Page and copy and paste the URL to which you want to send your audience. Write a compelling copy, and you are good to go! 
10. Hit the "Place Order" green button, and you will be good to go.
You can learn more about these steps in detail by heading to our guide on Facebook ads for authors!
How to Create Facebook Video Ads That Sell T-Shirts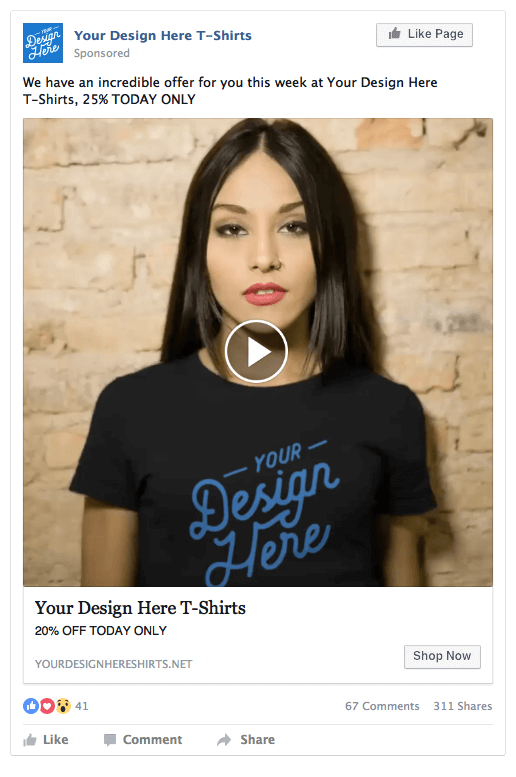 Why should you use Facebook video ads? A video ad shows off your t-shirt designs in a way no image can. Adding video ads to your promotion efforts will boost your t-shirt brand's perception. Video ads are:
 Visually Appealing

Boosts Your Brand's Image

Are Highly Shareable
Facebook Video Ads Best Practices
Facebook recommends a video length of between 5 and 15 seconds, even though the limit is 31 seconds. Any longer, and you risk losing your customer's attention, especially if it's the first time they're seeing your brand.
Make the Most of Your Title and Ad Description
If you're featuring some sort of promotion or special deal, make sure to highlight it! You get 25 characters for a headline, 100 for the text, and 30 for the link description, so make each one count!
 💡 Learn more about what you can do with your video ads here!
Make a Facebook Post Out of Mockups!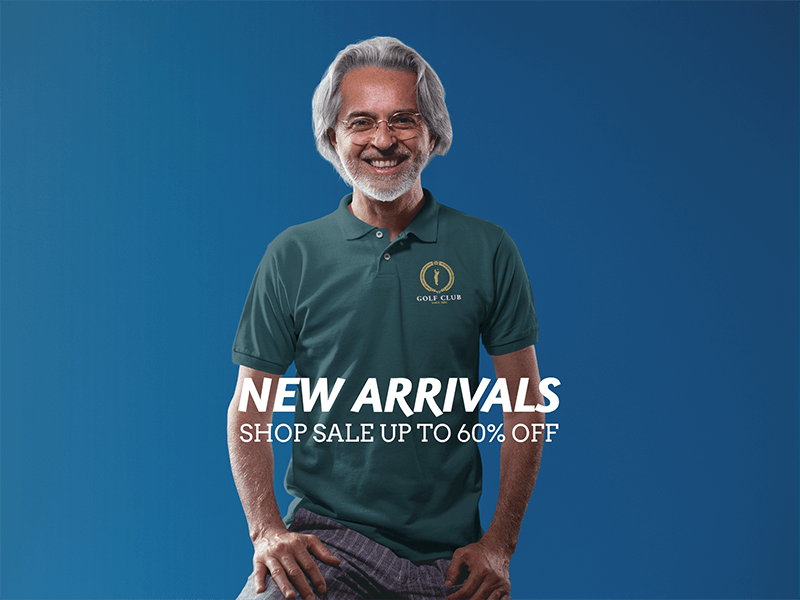 Use Mockups on Facebook Ads to Promote Your Brand!
By running campaigns on Facebook, you can reach your target audience in no time. Make a Facebook post to engage with your customers and use the images to promote your designs in mockups! 
Facebook offers easy advertising for all levels of expertise. Whether you have mastered these ads by now or if you are completely new to this tool, we will attempt to guide you through the easy process of using mockups!
If you are not sure yet, you can help yourself using Facebook insights to understand which ads perform better.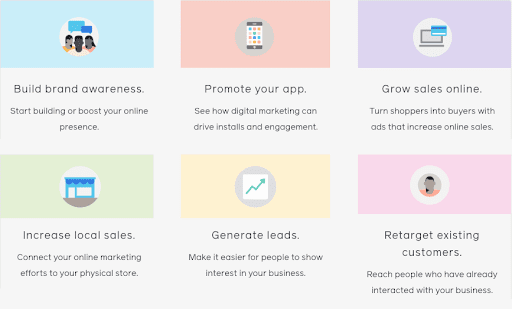 Your designs will look way better on a mockup, and don't worry, putting your designs on a Facebook mockup template is actually pretty simple. Showing your designs being worn makes your ads way more appealing to your customers.
Browse our endless library of easy-to-use mockups to display your designs in various scenarios and are worn by different models. Put your image on a t-shirt, on tank tops, on hoodies, and much more! What about a mug?
Drop your design onto a mockup.

Once your design is ready, click the "add text" button so you can transform it into a Facebook Post!



Keep in mind to be authentic; make your language reflect your brand and understand your target. Talk about their motivations, and show them the benefits they are really interested in.
 💡  Learn more on how mockups can level up your Facebook ad game here!
How To Set Up Your Facebook Pixel Code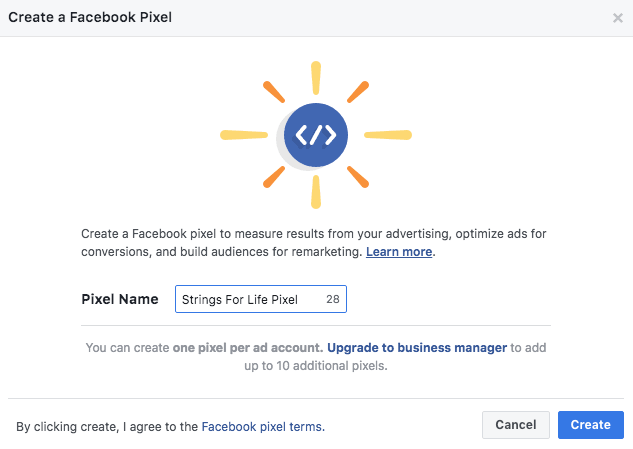 You just started working with Facebook Ads but are still trying to figure out how everything works. Here we're going to take a look at Facebook pixel code: what they are, what they do, and how to set them up. 
Pixels can help you track the number of people that land on your website after clicking on one of your Facebook ads. With this data collection, you can create targeting groups for remarketing or generate similar audiences to those that have already interacted with your site.
What Is A Facebook Pixel?
A Facebook pixel is an analysis tool that comes in the form of code that you place on your website. 
How to Create a Pixel

Go to the main menu on the Ad Manager and click on "Pixels."

Then, you'll see a screen like this. Click on "Create a Pixel."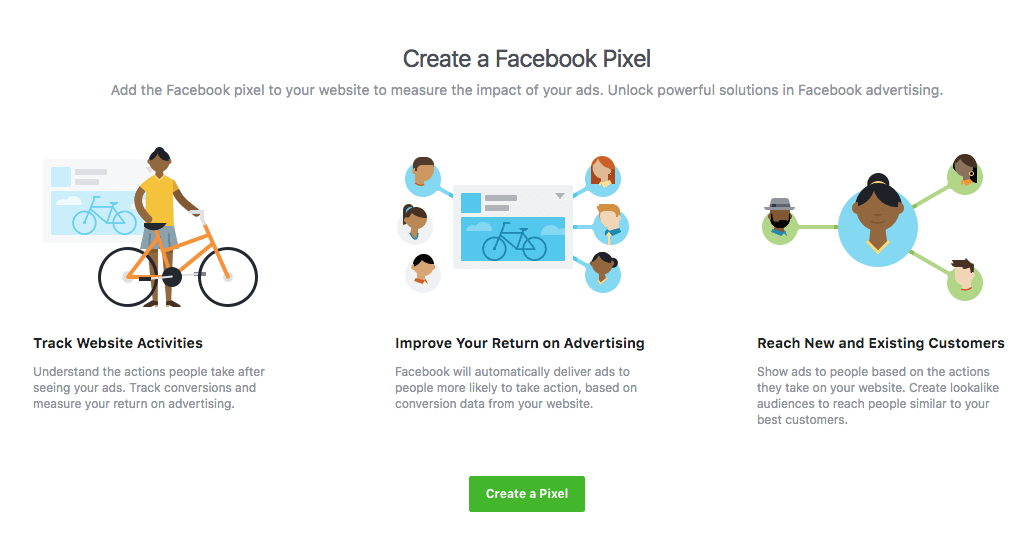 3. Now, it's time to select a name for your pixel. 
4. Click on "Create." Your Facebook pixel code is ready to be installed! You'll see a page with instructions on what to do with the code Facebook will provide you. One of the options is to e-mail the piece of code to a developer with access to the main code of your website for them to place it. The other option is to view the code to install it yourself.
5. Copy the code and paste it between the <head> and </head> in your website code. 
Pro Tip: If you're not sure how to do this, check out this Facebook article on using Facebook pixel with your third-party website.
Facebook Pixel Code Events
Events are triggered by specific actions that users do on your website. Facebook has a set of 9 standard events that you can choose from based on the actions you want to track on your site.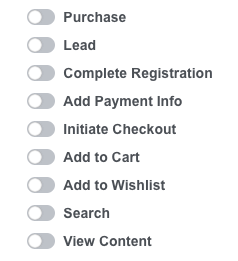 🔥 Pro Tip: Use this chrome extension by Facebook to make sure your pixel is working properly.
Once you've selected one, you'll be presented with two options. Track Event on Page Load or Track Event on Inline Action. Facebook also gives you the option to create custom conversion events.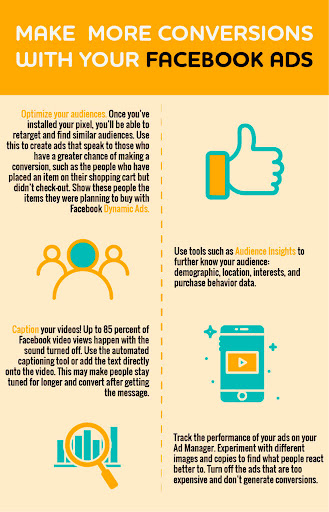 💡  Want to know more about events in your Facebook pixel? Check out our guide on How to set up your Facebook pixel!
Other Great Ways to Promote Using Facebook!
1. An Embed a Print-on-Demand Shop Custom Tab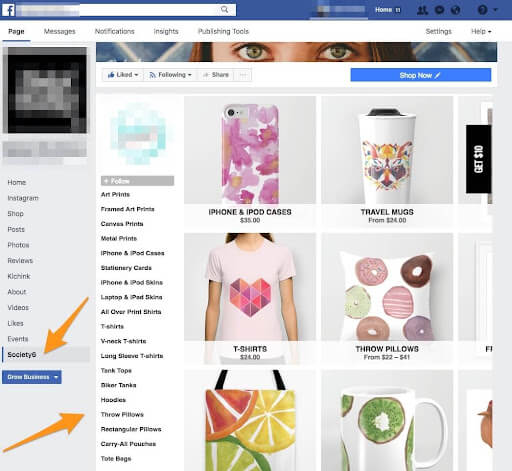 The more accessible our products are for our customers, the more selling opportunities we have. Discovered how to set up your Facebook shop and embed any Print-on-Demand shop. 
Step #1 Go to the developer's app and create a Facebook developer account.

Step #2 Read and accept the Facebook Terms and Register.
Step #3 Create an App ID.

Step #4 write a display name and your contact email, Select Apps for Pages from the drop-down menu and click on Create App ID.
Step #5 Go to Settings > Basic on the left side menu. There's no need to fill in any more details. Now click on the + Add Platform button.
Step #6 Select Page Tab.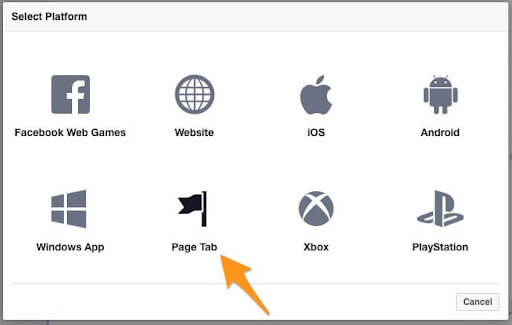 Step #7 Under Secure Page Tab URL, copy and paste your shop's URL and save changes.
Step #8 Copy and paste the following URL to a new tab, but before pressing Enter/Return read the next steps. Replace YOUR_APP_ID with the App ID you got in Step 5, and then click on Add Page Tab.
Step #9 Go once again to the Facebook Developers Home Page, and from the App Review section, make your new app available to the public.

🛍️  Need more detail? Get to our post on how to add your shop on Facebook!
2. Add an Instagram Tab to Your Facebook Page
Syncing your Instagram and Facebook feeds is a great way to make sure your users follow both channels; besides, it gives them easy access to all of your content.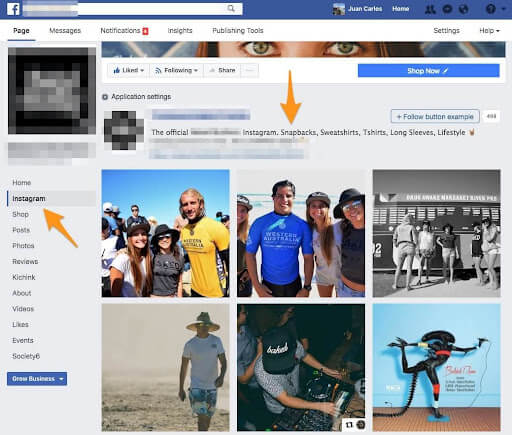 Step #1: Get the Instatab App. From your desktop, go to Facebook, search for "Instatab," and visit Instatab's, Facebook Page. Now click on the blue button that says "Use App."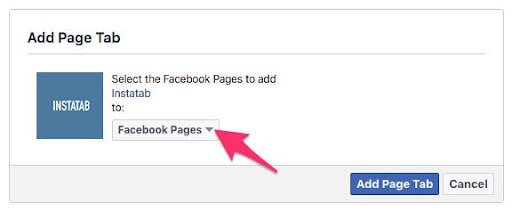 Step #2: Select Your Facebook Page
Step #3: Type in your Instagram handle, click on save settings, and that's it!
You will be able to promote your Instagram account through Facebook, get more followers, and sell more products!
💡 Need more details? Head to this post!
Last Words
Facebook is an excellent place to advertise your business. There are several ways that you can use Facebook to generate leads, promote your page and generate revenue for your business. You can use the Facebook Ads Manager to create ads, which will then appear in people's news feeds and on their timelines. You can also use the analytics tool to track how successful these ads are at generating clicks, likes, and shares, as well as conversions.
If you want more control over what gets posted on people's walls or inboxes (or if there are specific types of posts that need special attention), consider using Messenger as an alternative means of communication with customers–you'll reach them where they spend most of their time: on mobile devices!
Now that you have a basic understanding of how Facebook works, you can start creating a marketing strategy!
What are your thoughts? Got anything to say? Drop us a line below!
FAQ
---
---