Tip #4 Add an Instagram Tab to Your Facebook Page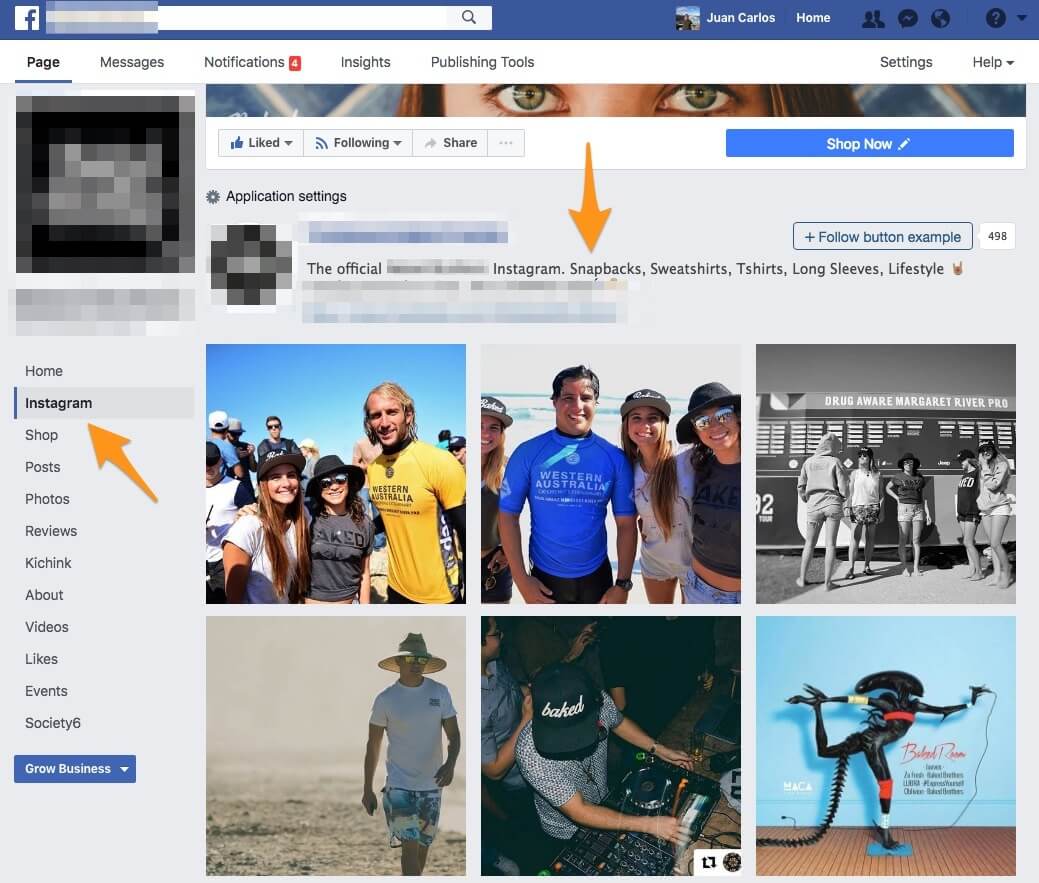 Feeling like your Facebook page lacks information about your t-shirt business? Syncing your Instagram and Facebook feeds is a great way to make sure your users follow both channels; besides, it gives them easy access to all of your content. Facebook has no easy way of doing this, but luckily, Instatab lets you add Instagram to your Facebook page in minutes, let's learn how.
Step #1: Get the Instatab App
From your desktop, go to Facebook, search for "Instatab," and visit Instatab's, Facebook Page. Now click on the blue button that says "Use App."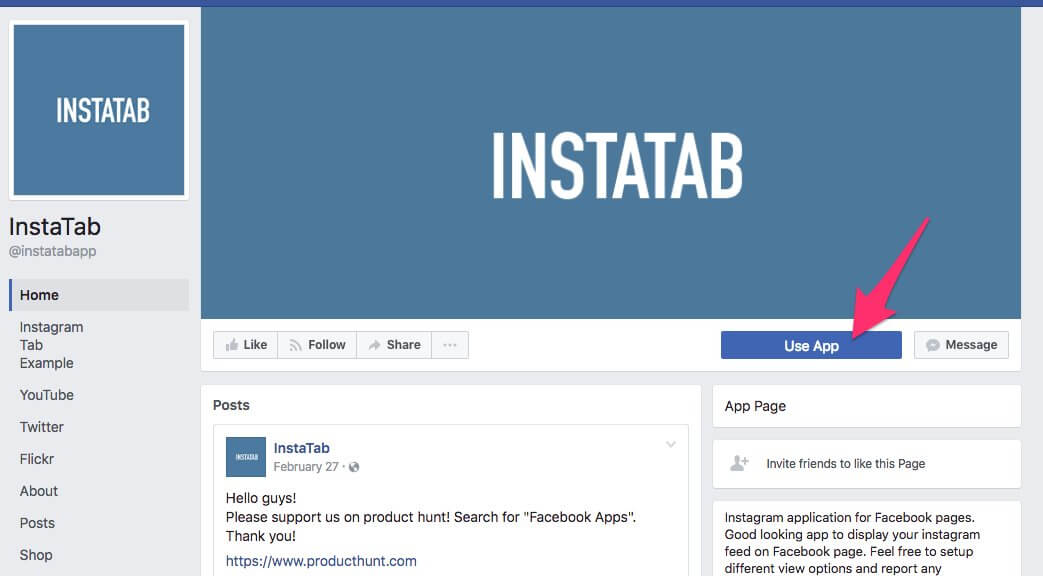 Step #2: Select Your Facebook Page
Now, from the drop-down menu, select the Facebook Page you want to add Instatab to.
Step #3: Type in your Instagram handle
In the following window, type in your Instagram handle, click on save settings, and that's it!

By following these super-simple steps, you will be able to promote your Instagram account through Facebook, get more followers, and sell more t-shirts! I tried several other tools that do this exact same thing, and Instatab was the easiest app to use and the only one with a clean and friendly interface on the free version. Let us know in the comments section if you found any problems adding your Instagram account to your Facebook Page and if you succeeded!
Looking for more ways to promote your t-shirt shop? Try out Milkshake App to make a free Insta website right from your phone.
---
---