Idea #3 Ask Your Customers to Choose Which Design They Like the Most
When offering any product or service, we must consider what our own customers have to say about it, and the t-shirt selling a business is no exception. When designing and selling t-shirts some items will sell like crazy while others may not get the same luck, it's inevitable. What I recommend is to listen to your t-shirt customers and base your production on what's proven to sell.
Sure, you can infer what types of products and designs are liked the most by looking at your sales, but you can also take the first step and ask them directly.
How do I ask them?
Just add a couple of photos on your Facebook page and ask people to vote for their favorite, it's an easy and quick way to learn about your customers' preferences without annoying them.
Tip: Edit the photos to add a number so people will know which is which 🙂  (no need to use Photoshop, you can do this with Mac's Preview or even MS Paint)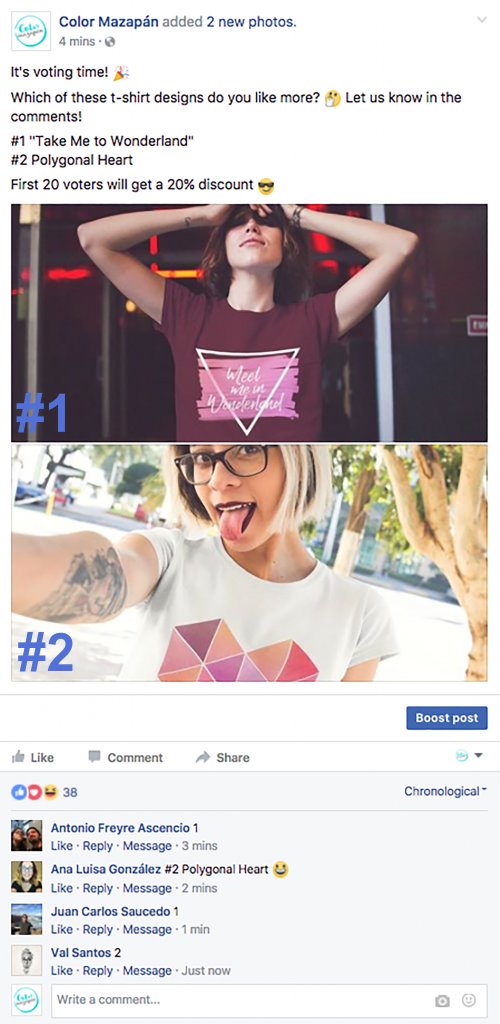 If you want to ask your audience in a more professional manner, I recommend using SurveyMonkey, which is a free tool for creating quick and simple surveys to share via email, social media or even add to your website. Using SurveyMonkey is as easy as it gets; just type in your questions, add images and test your work from their preview tool; here's what it looks like: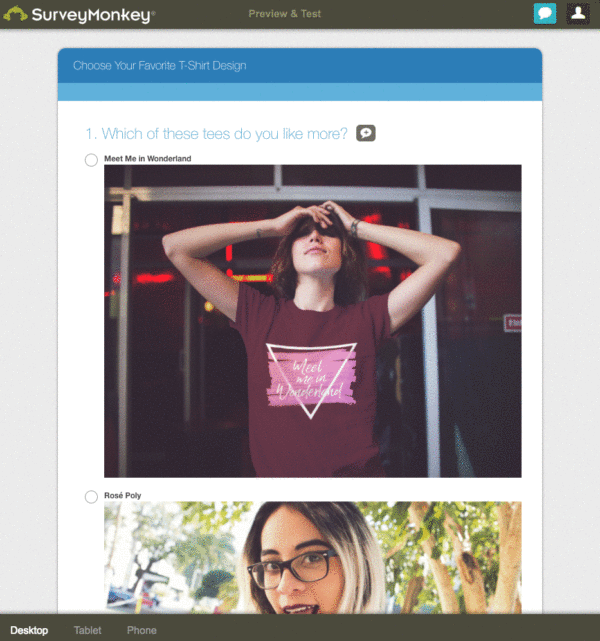 You are able to test it on Desktop, Tablet, and Smartphone versions to make sure it looks like intended. Once you approve your version, go ahead and click on Collect Responses, you will be given the following options: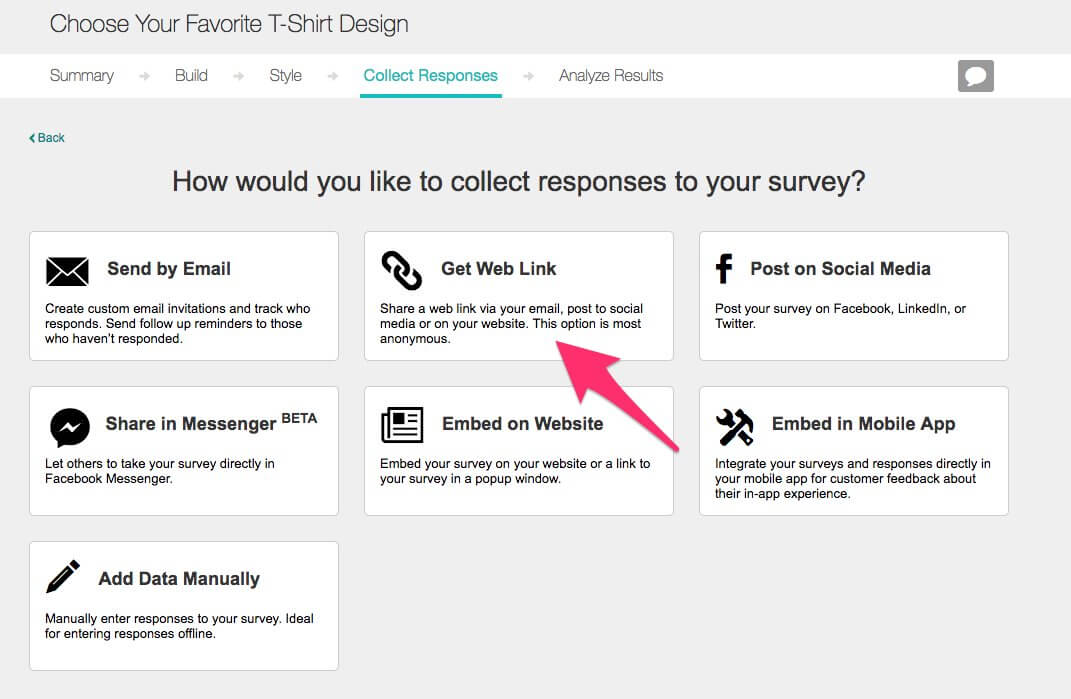 I recommend choosing "Get Web Link" as this way, you will be able to share the survey wherever you want, and once you do, you'll be able to define your preferences for how your users will respond.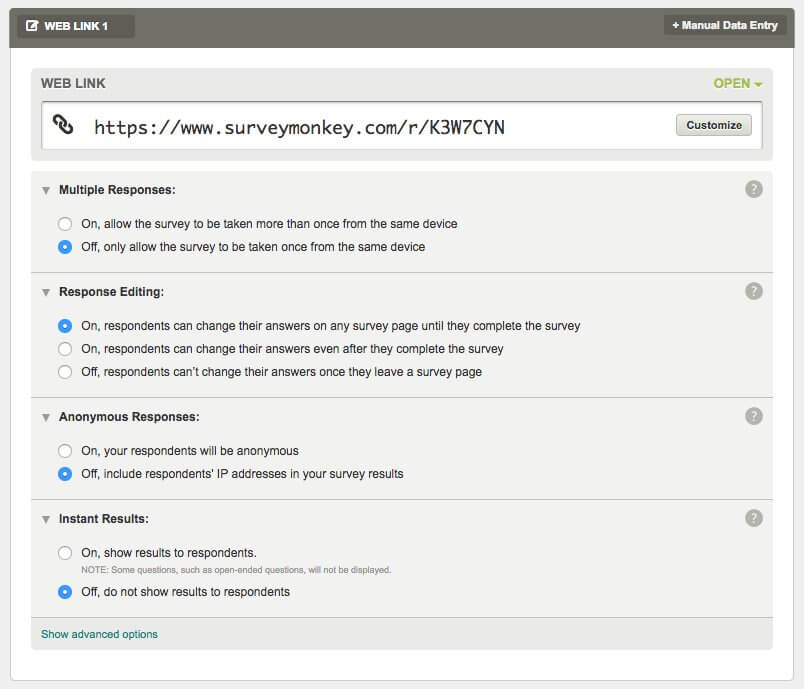 And that's it! You are ready to make your own poll or survey to ask your audience what they prefer; if you really want to encourage your audience to vote and tell you what they think, you can offer a coupon code or discount in exchange for their vote.
What do I get from this?
You learn what designs your customers are into, and what do they prefer, and then you can go ahead and make more of that!
Have you tried making a poll like in the past? Want to share what t-shirt promotion ideas worked for you? Let us know in the comments below!
---
---