Use Mockups on Facebook Ads to Promote Your Brand!
There are up to 1.6 billion businesses connected on Facebook. Facebook is a great place to promote your POD business. With a few clicks, you can run ads across Facebook and Instagram using just one tool. By running campaigns on Facebook, you can reach your target audience in no time. Make a Facebook post to engage with your customers and use the images to promote your designs in mockups! But first, let's go over the general idea of how to make a Facebook ad.
What You'll Find:
All About Facebook Ads
Facebook offers easy advertising for all levels of expertise. Whether you have mastered these ads by now or if you are completely new to this tool, we will attempt to guide you through this process. There is no need to be an expert on Facebook digital marketing to have a good understanding of how to run your ads. Facebook also gives you the tools to evaluate your ads' performance.
If you are not sure yet, you can help yourself using Facebook insights to understand which ads perform better. Now, let's go over it:
How to Make a Facebook Ad

1. Choose Your Marketing Goal
There are different options to move your campaign in the right direction. You can post Facebook ads in order to create more brand awareness, you can promote an app, generate leads for your website, retarget your already existing customers, and much more!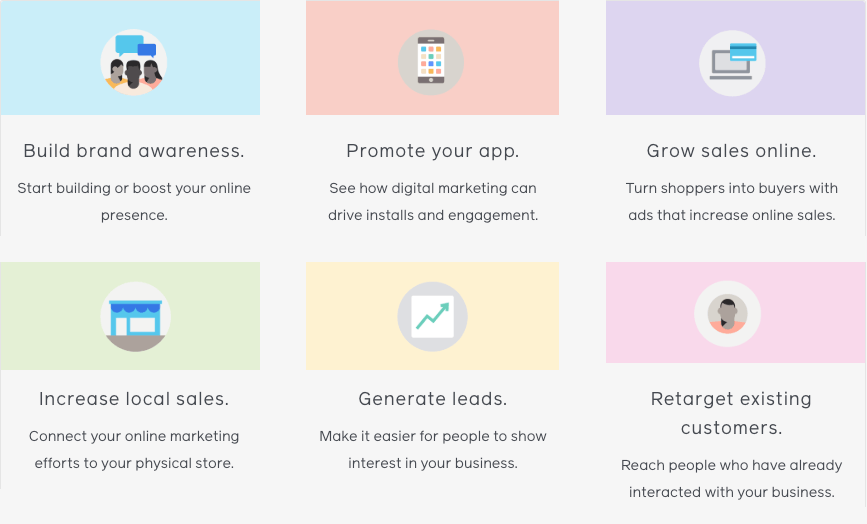 Facebook Business Goals
2. Choose Your Objectives 
Simply ask yourself what is it you are looking for with this campaign?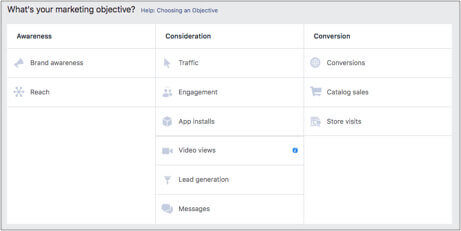 3. Select Your Audience
Create your audience based on what you know about your customers. Pick things like ages, locations, interests, and behaviors and make them as precise as you can.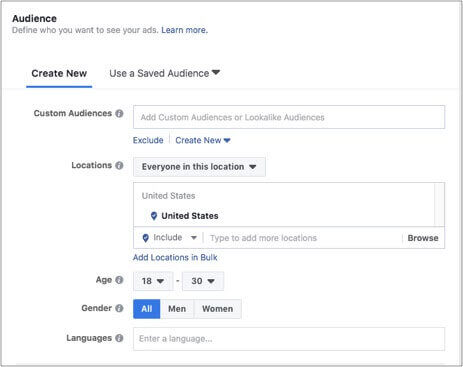 4. Set Your Budget
Choose your daily or total budget for a campaign and the time you will be running it. By selecting your limits, you will never spend more than what you intended.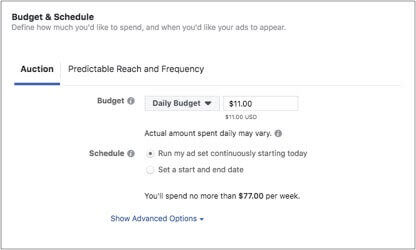 5. Select a Format
Choose from six formats the one you like the most (we would even advise you to try different formats, maybe even at once to compare). Choose from a single image, carousel, video, etc.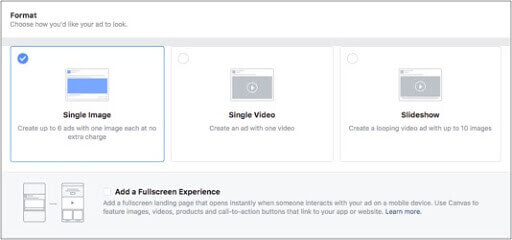 Facebook Marketing Using Mockups
Your designs will look way better on a mockup, and don't worry, putting your designs on a Facebook mockup template is actually pretty simple. Let's see the difference:


Awesome right? Showing your designs being worn makes your ads way more appealing to your customers.
Browse our endless library of easy-to-use mockups to display your designs in various scenarios and are worn by different models. Put your image on a t-shirt, on tank tops, on hoodies, and much more! What about a mug? You name it, and we got it.
Drop your design onto a mockup, and Placeit will do all the magic to deliver an image with your design perfectly adjusted. But the fun doesn't end here! Once your design is ready, click the "add text" button so you can transform it into a Facebook Post! What's your message? What do you have to say? Type it here and upload it to Facebook; it's THAT easy!
Professional photographers and designers create all our mockups, so you can be sure that you're getting a quality product. Wait no more and promote your designs in a lit way!
Also, make responsive ads! Choose the best template for your ads depending on what your intention is for that particular post: mobile, tablet, or desktop. You can adapt your size and format for better results.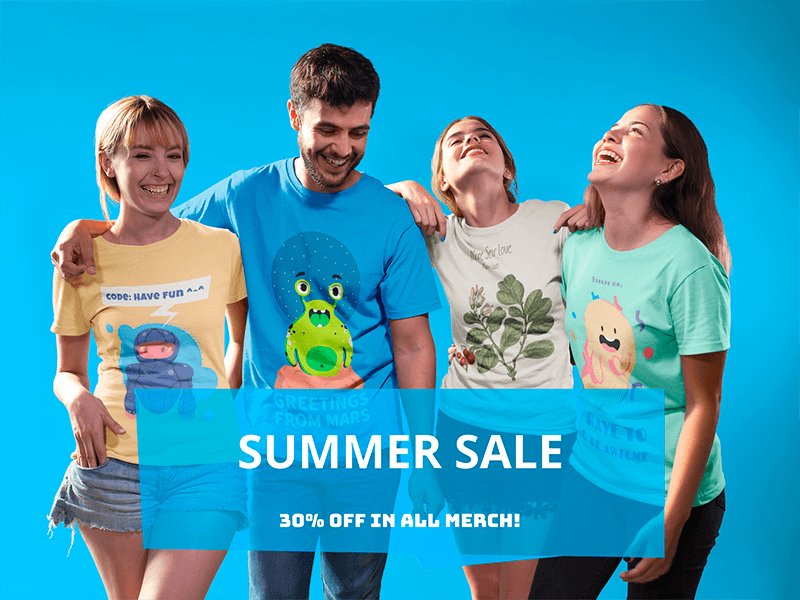 A Few Other Tips on Making a Killer Ad
Be authentic; talk like a human being. Make your language reflect your brand. Is it casual, or is it humorous?
Understand your target. Talk about their motivations, and show them the benefits they are really interested in.
Add Video to Facebook!
Let's dig a little into the video ad, ok? You can also find great mockups to make your Facebook ad featuring your most recent design. Why try this? 82% of mobile traffic is from the video! Facebook offers your business different video ad types, placements, and platforms to reach your audience with content that matches the ways they spend their time online.

T-Shirt Video Featuring a Man Leaning on a Painted Wall
To Sum Up
Use mockups to your advantage! Show your designs in awesome scenarios with beautiful mockups, and increase your sales rate using actual eye-catching ads. Learn how to post ads on Facebook to start a campaign and use mockups to make the best possible images.
"This is just a great tool to make awesome ads; I love Placeit's Facebook mockups!"
Omer Ryan 5/5
---
Make a Facebook Post Out of Mockups to Sell Your Designs
Using mockup templates to post on your Facebook page can help you lift your sales in no time. Mockup templates are super easy to customize and they are ready to go in the highest quality! Show off your best designs with an awesome ad on Facebook.
Make Awesome Facebook Ads!
---