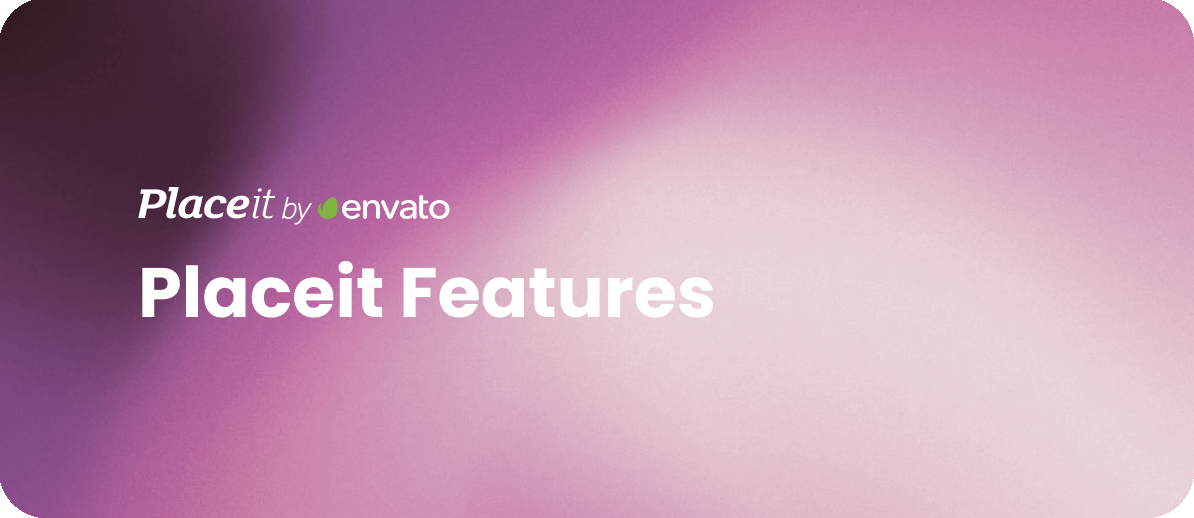 Placeit by Envato offers a range of features that can help you make the most out of your subscription. Each feature is made to make your workflow easier and smoother! In this blog post, we will explore the key design features you can find and use in your favor and make the most out of your subscription.
What You'll Find:
On Placeit, you will find these features we've gathered here to make your life easier. Keep in mind we are constantly updating our site to give your more new features to make your designing easier!
Color Palettes for Easy Combinations
First up, Color Palettes. Creating a cohesive and visually appealing color scheme is essential for any brand. With Placeit's Color Palette feature, you can easily experiment with different color combinations and find the perfect palette that aligns with your brand's personality. Whether you prefer bold and vibrant hues or a more muted and sophisticated look, Placeit has got you covered. By using the Color Palettes feature, you can ensure consistency across all your designs, giving your brand a professional and polished appearance.
You can find these inside any Placeit design. Choose any color on the color palette and keep using the rest to create that same color effect you are looking at in your design. 
Also, we are constantly working on giving you the best tools to get your designs on every top search, so we have more coming up for you. If you are looking for a seasonal look, we've made our research to give you 🌝 Summer Color Palettes, 🍁Fall Color Palettes, 🌸 Spring Color Palettes, & ❄️Winter Color Palettes. Use these to get the perfect seasonal look on your designs, merch, promo banners, and even social media posts!
Build Up Your Brand Kit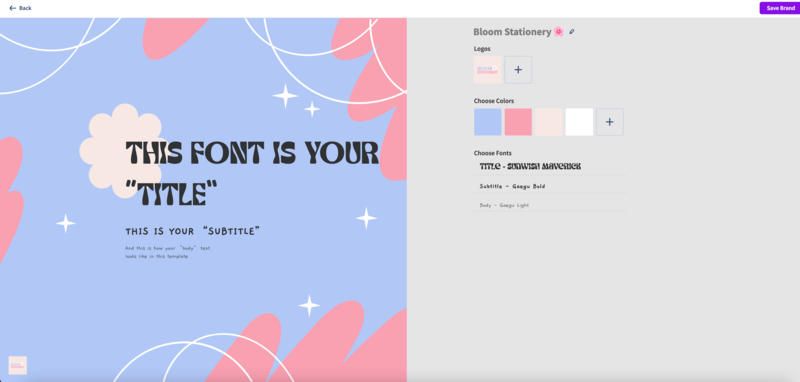 Next, let's talk about Brand Kit. Your brand's visual assets, such as your logo, font choices, and imagery, play a crucial role in shaping its identity. With Placeit's Brand Kit feature, you can store and access all your brand assets in one place.
This makes it incredibly convenient to apply your brand's visual elements consistently across different designs. By uploading your logo, selecting your brand's fonts, and specifying preferred colors, you can ensure that every design created using Placeit reflects your brand's unique style. This level of cohesiveness strengthens brand recognition and builds trust with your audience.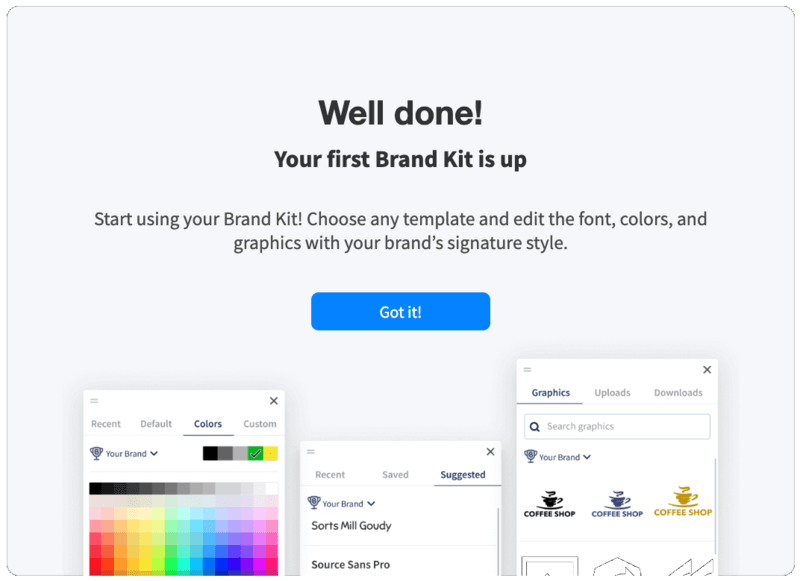 🔥  Learn more about what you can do with Placeit's Brand Kit here.
My Placeit
Whether you are organizing your designs by project, style, use case, design type, or anything else, you can now organize all your files in different folders! Simply makes your life easier, doesn't it? 
With My Placeit, you'll be able to save folders, move your saved files around, organize your designs, make copies, save drafts, save to your favorite, open recently edited templates, and more!
✨  Learn more on how to use every feature in My Placeit here.
Bundles
Lastly, let's explore Placeit Bundles. This feature allows you to access a wide range of design templates that have all the same style. Whether you want to create stunning social media posts, eye-catching advertisements, professional-looking merchandise, or even start your brand, Placeit Bundles have got you covered.
With thousands of templates to choose from, not only will you find designs that suit your needs, but you'll also have the flexibility to customize them to align with your brand's aesthetics. This saves you time and effort while consistently maintaining a high standard of design quality.
Placeit Bundles are especially useful when posting similar styles like carousels or when building your main brand assets like a logo flyer, business card, or Instagram post all in the same style. Try them out!
🔜  Coming Soon: Share on Social Media
Our product-dedicated team spilled the tea, and the word is, soon we will be able to share designs as soon as you've created them directly from Placeit. You'll be able to show off your most recent creations on your favorite social media channels. 
In conclusion, Placeit offers an impressive array of features to help you make the most out of your subscription. The Color Palette feature ensures consistent and visually appealing color schemes, while the Brand Kit feature enables you to maintain a cohesive visual identity. My Placeit allows you to keep all your designs in an orderly matter.  Additionally, Placeit Bundles provide access to a vast library of design templates and mockups tailored to your specific niche with the same style.
So why wait? Sign up for Placeit today and take your brand's design game to the next level!
FAQ
Got any comments for us? Drop us a line below and tell us what your think or if there is anything you would love to see on Placeit features to make your life easier!
---
---