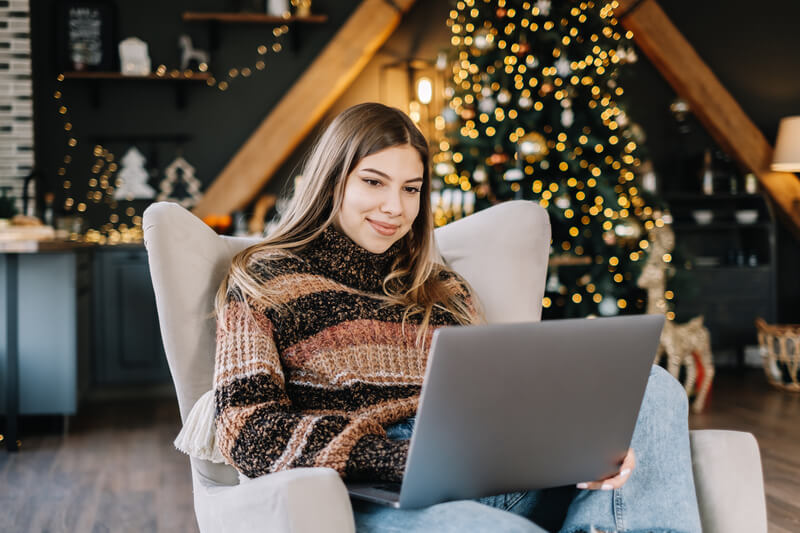 You might think the holiday season is just a few weeks away, but surprisingly, this year, many early shoppers are already getting ready to find the best deals and avoid last-minute stress holiday shopping. So, to help you with this task and not waste another minute in end-of-year preparations, we have created a list that includes the best customized Printify products to sell online during this bright holiday season. 
From Us to Your Store:
Why Include Seasonal Products in Your Store?
There are three important reasons that answer this question:
First, according to NRF data, consumers agree that spending on holiday gifts and celebrations is essential. Even if that means "cutting back in other areas so their loved ones can celebrate like they always do." 
Additionally, this holiday season is perfectly complemented by the northern hemisphere's winter weather. While winter officially arrives on December 21st, it feels like we're already in that chilly season. Therefore, during these weeks, shoppers are looking for gifts or items that are functional to protect them from low temperatures.
🤑 #FunFact: Winter holidays are one of the top 5 events where consumers spend the most money. 
Finally, to contribute to the economy; the holiday season helps to promote consumption. So it's also advisable to launch discounts and promotions for this period, either to get rid of stock from past months or to sell new holiday items more quickly.
❄ Give a very cool and wintry touch to any design with 45+ Winter Color Palettes
When Does the Holiday Season Begin?
Some sources say that it starts with Thanksgiving and ends with the arrival of a new year. However, you can certainly start selling even from October to launch seasonal items -considering the needs of early buyers. 
🎄Check out this holiday marketing checklist to prepare early for this 4th quarter.
📅Also, we highly recommend looking at our eCommerce calendar to not miss any key dates and our holiday templates to get the most festive and gorgeous designs! 
⭐ #ProTip Following the NFR data, most shoppers plan to shop online, followed by department and discount stores. So without a doubt, holiday shopping is a golden opportunity for the eCommerce world. 
What Types of Items Are Popular for This Holiday Season?
According to the NRF, in 2021, shoppers focused all their attention on gifts, food, decorations, and holiday items for their families and themselves.
Here are some of the items on shoppers' wishlists in the United States: 
Gift cards (56%)

Clothing and accessories (47%)

Books (32%)

Electronics (26%)  

Home decor (23%)

Personal care (20%)

Jewelry (16%)

Home improvement (16%)

Sporting goods (7%)
As you see, many of these products are the ones that come to mind when we think about what to sell for the holiday season or just for the winter. And with the data in mind, we've added some Printify products that fall into these categories. But first off…👇🏼
Who Needs Santa When You Have Printify on Your Side?
Nowadays, there are several print-on-demand providers in the market, but for this holiday season, we have chosen one of the best and biggest companies in this field: Printify. They are a Latvian platform with seven years of experience that helps merchants and entrepreneurs worldwide make money easily, simply, and transparently. How? By printing, packing, and shipping the products to your customers immediately. In that way, you don't even have to worry about having stock and all this hard process. 
So let's briefly review why we have chosen Printify products to make the most of this shopping season. 
Printify:
Works with more than 90 authorized suppliers around the world, so you have the flexibility to decide which supplier is right for you.

Has over 2,000,000 merchants that trust Printify to stock their stores.

Integrates with some of the most popular marketplaces and eCommerce platforms such as Shopify, Etsy, eBay, PrestaShop, BigCommerce, WooCommerce, and Printify API.

Has one of the largest product catalogs in the industry, having close to 700 products from different categories, ready to customize. It also includes up to 49 different brands of clothing to offer a variety of suppliers and sizes at all times. 

Offers four printing methods for choosing what is best for your seasonal products: DTG printing, all-over printing (AOP), sublimation, and embroidery.

Also offers eco-friendly product variations to contribute to the care of the environment. 
30 Tree-Mendous Printify Products to Lift Your Holiday Sales
Now, considering the above facts, let's move on to the products. If you notice, for this holiday season, people tend to buy products that keep them warm for the winter and gifts for friends, relatives, loved ones, and even themselves. 
Today we know that millions of identical products exist, but to stand out this year, why not offer custom products? And what better way to do it than with Printify!
So without further ado, check out our list of 30 Printify products that will make your online store shine this season. ✨
Accessories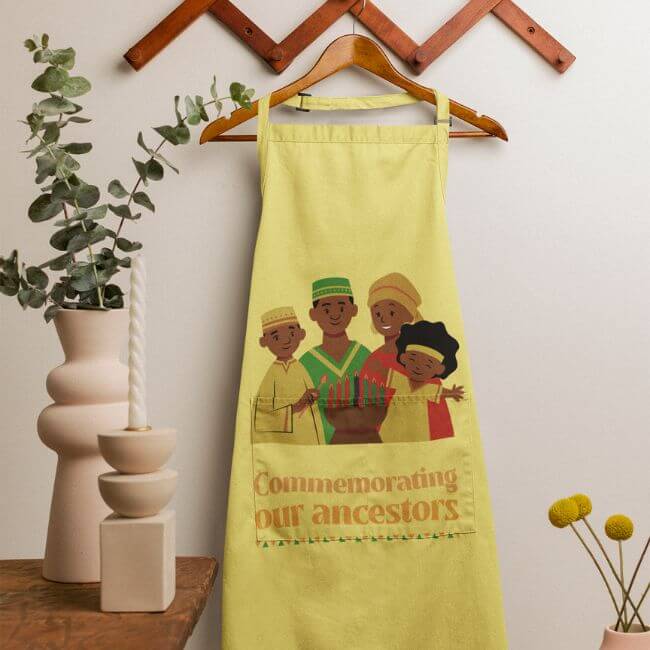 We know that this last quarter is full of different dates on which we get together with friends and family to celebrate and usually prepare a delicious dinner to share at almost all of these events – like the classic Thanksgiving dinner. So, what better to sell than this product from Printify that is designed to help cooks look great while spending time in the kitchen and avoiding unwanted stains. This apron works perfectly thanks to its 100% pre-shrunk polyester canvas composition, which says goodbye to splashes and dirtiness. 
---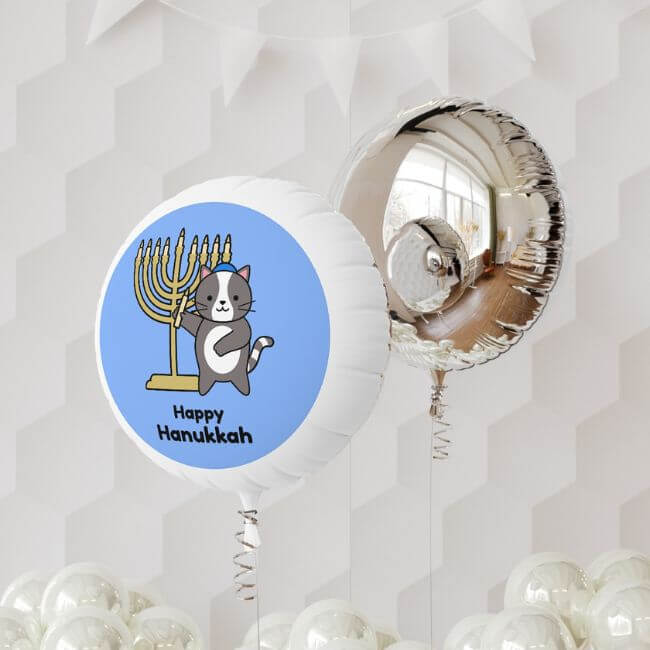 For Kwanzaa or Hanukkah and, of course, the New Year, try selling these beautiful helium balloons in your online store that will make each celebration unique. Besides, a bonus point is that, according to Printify, this product can be inflated and deflated multiple times to avoid being a one-time use.
---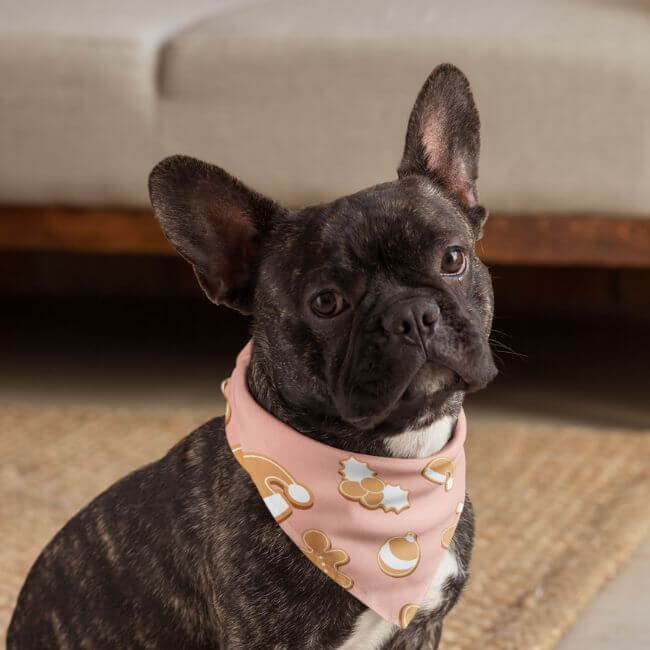 Pet bandanas are super popular nowadays because they make every pet look cuter and more stylish. And for this holiday season, you can't miss including some unique and personalized accessories in your store for the furry ones at home. These Printify products allow you to add a cool design on the front. Additionally, you'll be happy to let proud pet owners know that this product is made from soft-spun polyester, a furry-friendly fabric that doesn't irritate or hurt their skin. 
🎅🏻 Note: We suggest that you design something with Placeit that carries the colors of Christmas or venture out to create a more beautiful and sophisticated design. 
---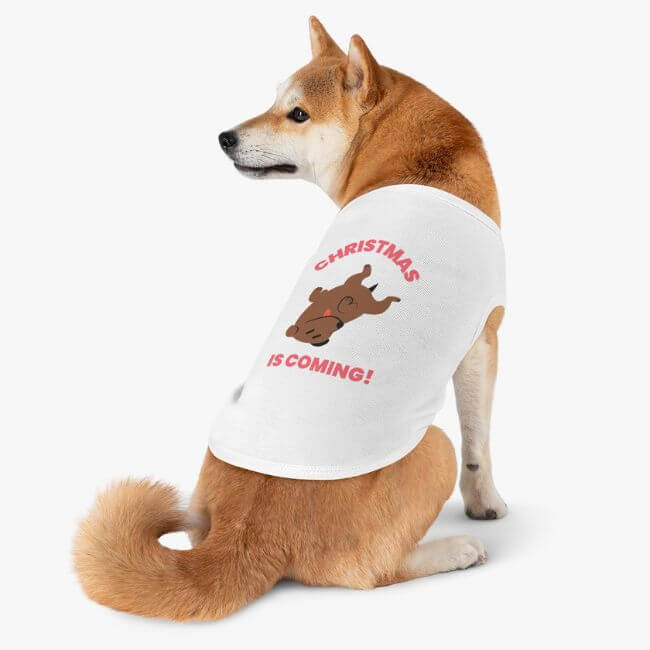 Like bandanas, pet tank tops are an accessory we often see. And for this winter season, when temperatures are usually lower, these clothes come in handy to keep pets warm while looking adorable. Best of all, they're easily washable and come in different colors and sizes. 
🐶💡 #ProTip: How about creating a festive clothing line for the whole family, including the furry ones? It's sure to be a hit! 
---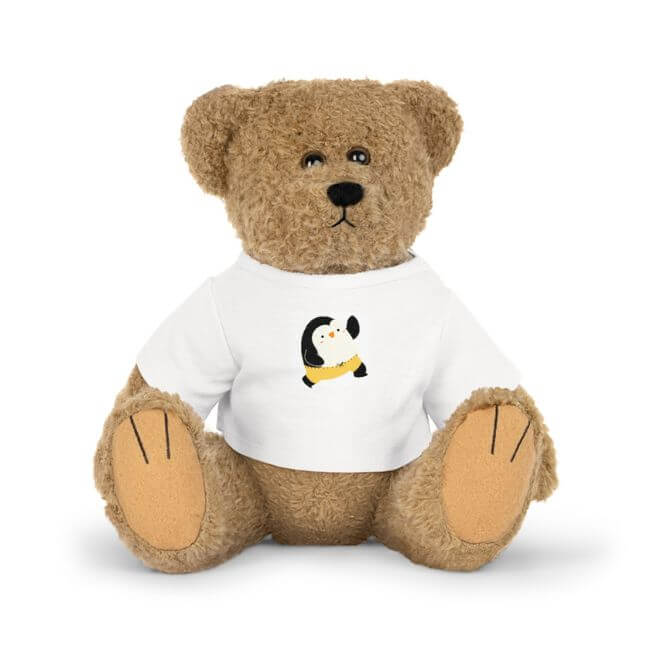 Of all Printify products, this might be the one that will win a special place in the hearts of the little ones at home. As you can see in the image, this adorable plushie has a t-shirt that can be customized. In addition, you'll also be able to choose the plush, which can be a bear, sheep, elephant, or rabbit. Undoubtedly, a beautiful detail to give as a gift on these special dates. 
---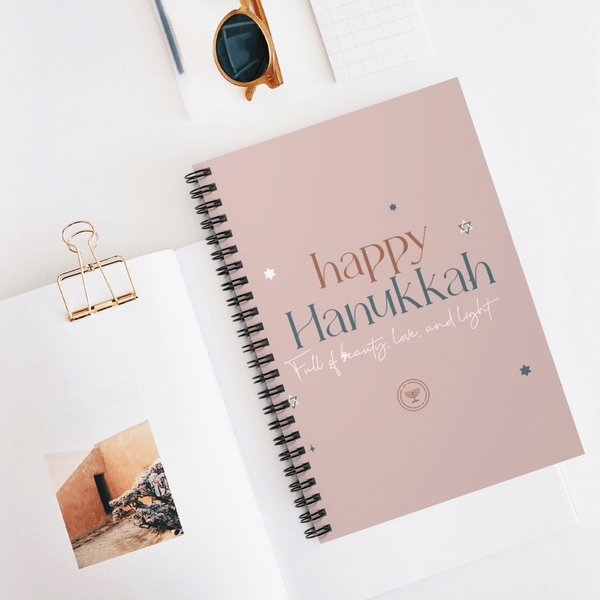 To start a new year with all the energy, what's better than putting a spiral notebook on sale with beautiful and inspiring designs for people to write down their goals for this upcoming year?
---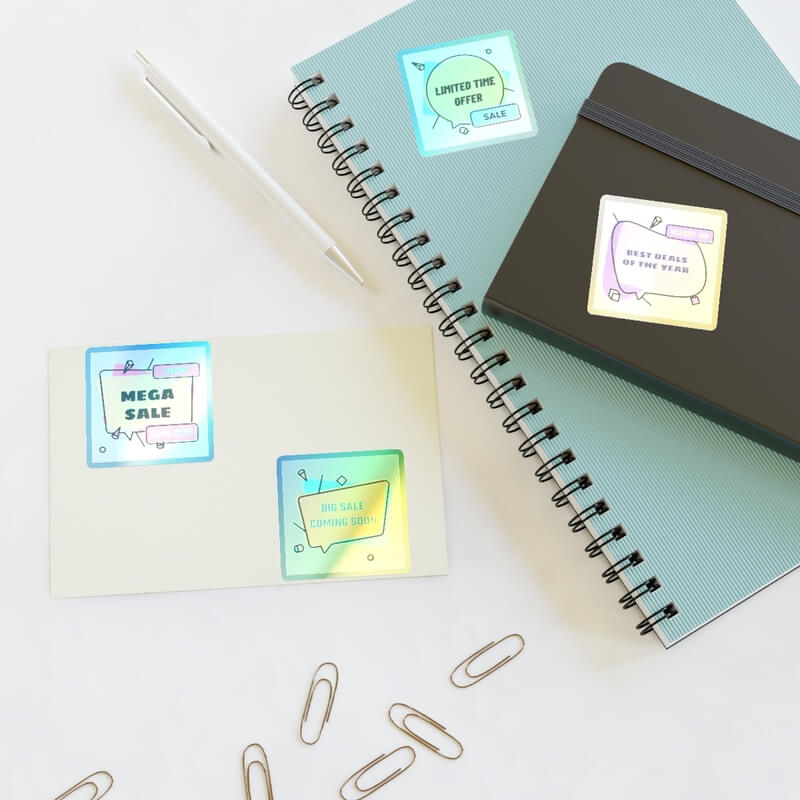 These stickers are perfect for personalizing depending on the occasion, whether for Hanukkah, Thanksgiving, New Year's, or even a Black Friday reminder. Best of all, these Printify products are waterproof vinyl and can be used indoors and outdoors. 
🤩 🌟 Want to know more? Learn how to make and sell stickers in a breeze with this easy-peasy guide! 
---
Clothing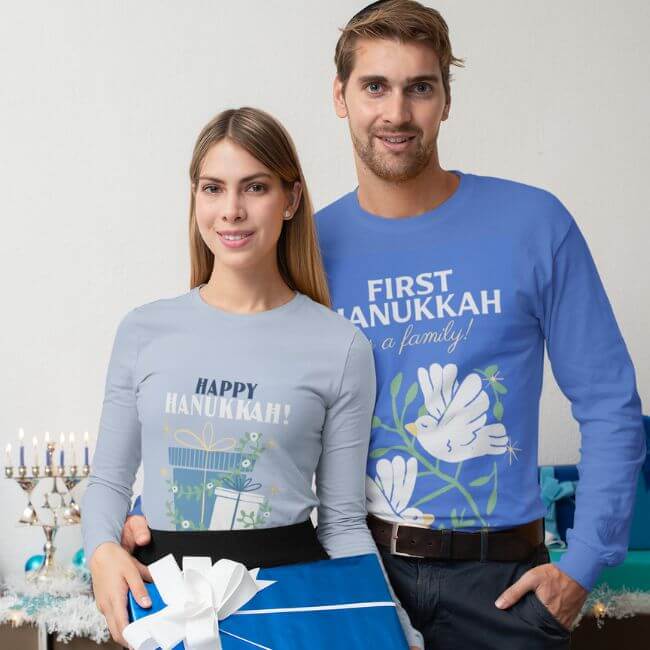 This is a very warm and comfy variation of the regular t-shirt. So try printing awesome designs on them for these special holidays. Also, you can choose to incorporate sweatshirts, sweaters, hoodies, and more into your online store. 
💜 Note: Placeit Designs are so versatile and functional that they fit perfectly with any Printify products associated with any article of clothing. 
---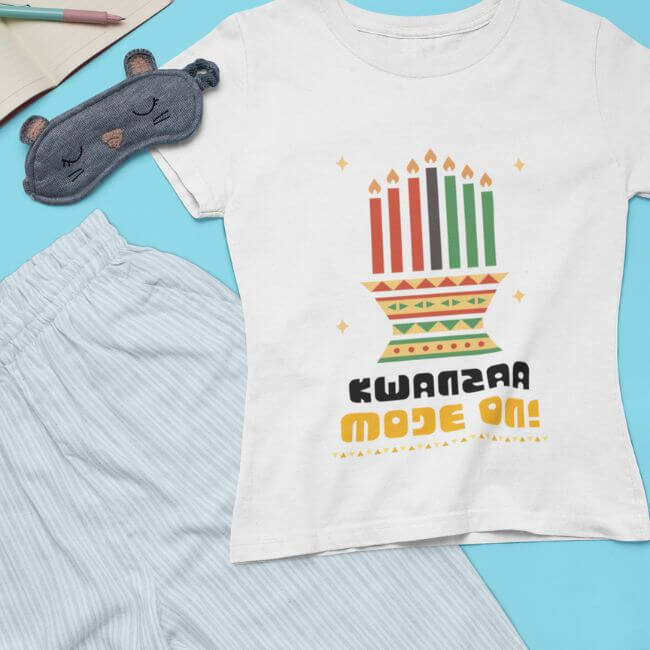 Without a doubt, pajamas are one of those gifts that are always in high demand in the winter season. However, don't limit yourself to only Christmas time. If you bet on new and unconventional designs, you'll rock! For example, you could get creative and create some very spooky pajamas or even one with a unique magical message for Kwanzaa. 
---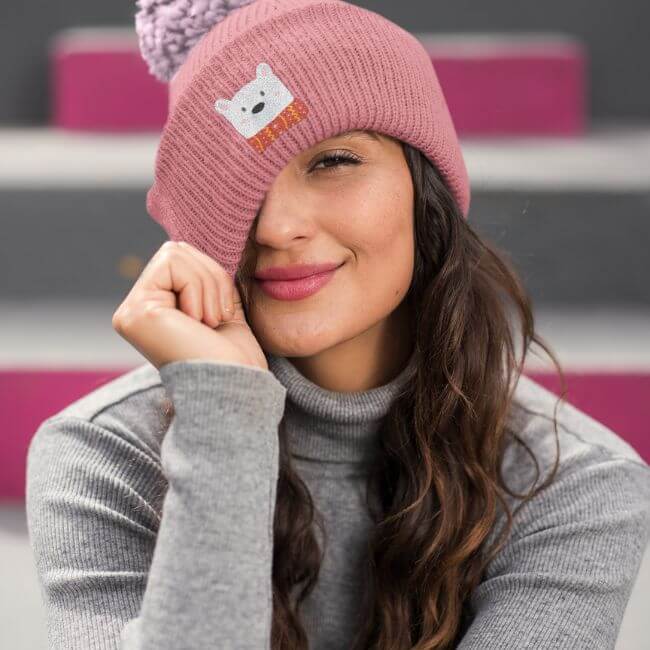 To keep us warm during this winter season, there's nothing better than these classic beanies that can also be a sensation among different audiences, thanks to the personalized designs you can capture in each of these Printify products. In addition, this unisex garment comes in 9 different colors and is made of 100% acrylic wool. 
---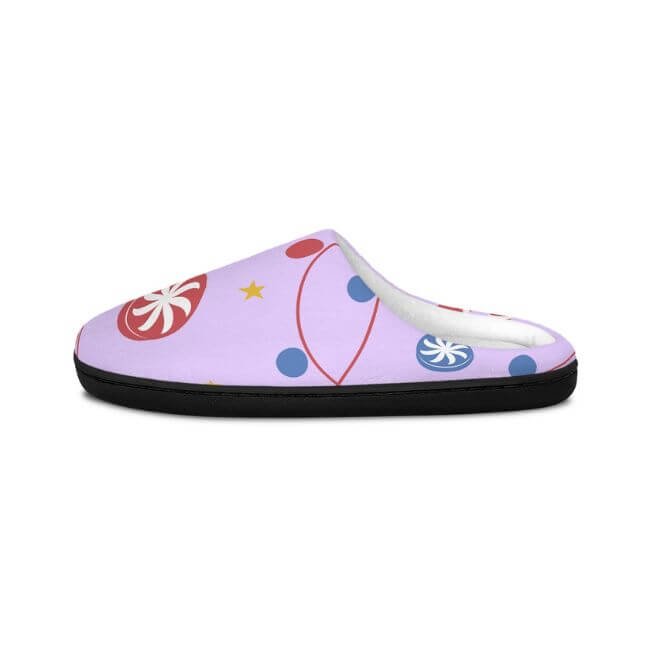 Another product that shouldn't be out of this Printify products list is the classic and comfortable slippers you can adapt for any occasion. Each pair is made of 100% flannel with a flexible, slip-resistant, and durable outsole. 
---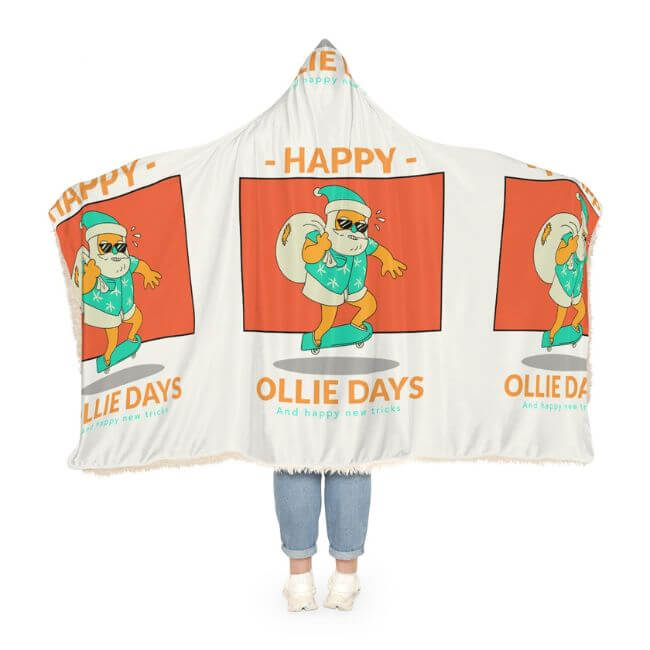 This is undoubtedly one of the top Printify products for this holiday season. As we have mentioned, what we're most looking for this season is to keep warm from the cold, so this ultra-soft quilted blanket is ideal for embodying any design you have in mind. We're sure that this product will sell right away with the right design printed in vibrant colors and the high quality of Printify products. 
---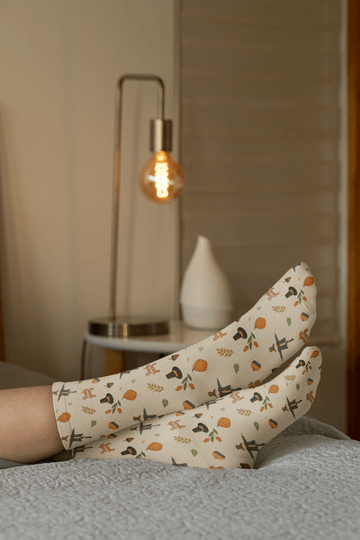 To counteract the cold of this joyful season, there's nothing better than to sell some personalized socks with incredible designs that will keep anyone's feet very comfortable and warm. 
🤓 Note: For these Printify products, dark color prints tend to make the side seams more noticeable.
---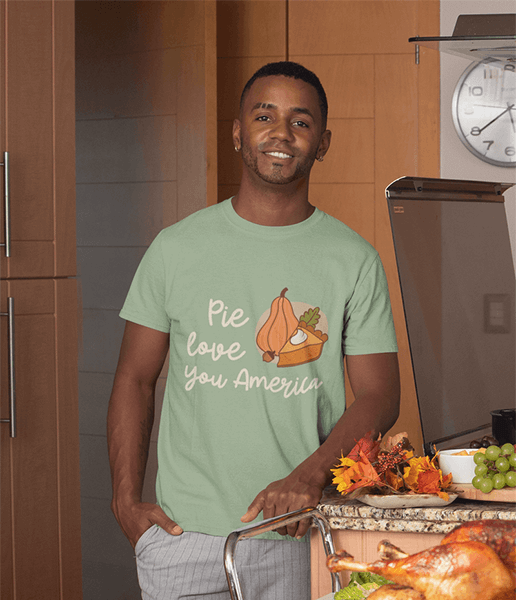 Regarding t-shirts, Placeit and Printify are the ones to think of! The reality is that we, as well as Printify, have thousands of different designs and styles to make each of these holidays extra special. Plus, you'll be happy to know that this t-shirt is made from organic cotton to be fresher and comfier. 
👕 Note: depending on your supplier, you can choose from 17 to 40 colors for your t-shirts. 
Need some inspiration to celebrate other important dates or special days this holiday season? In that case, we suggest you read this t-shirt calendar that includes several special dates and important events during the year. 
---
Home Living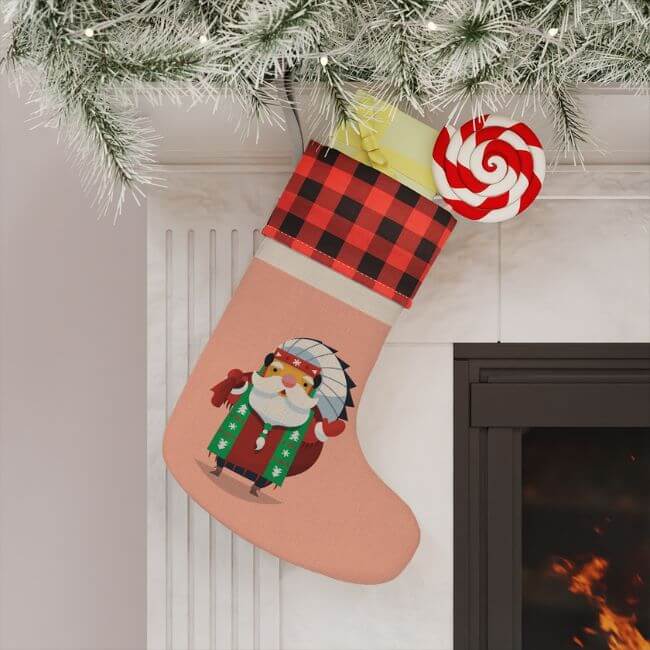 A personalized Christmas stocking is perfect for decorating the chimney or for adding a special touch to the tree. Additionally, this Printify product is made of durable synthetic fabric that prevents the stocking from losing its original shape over time. Lastly, it's sturdy and roomy enough to hold candy or small gifts. 
---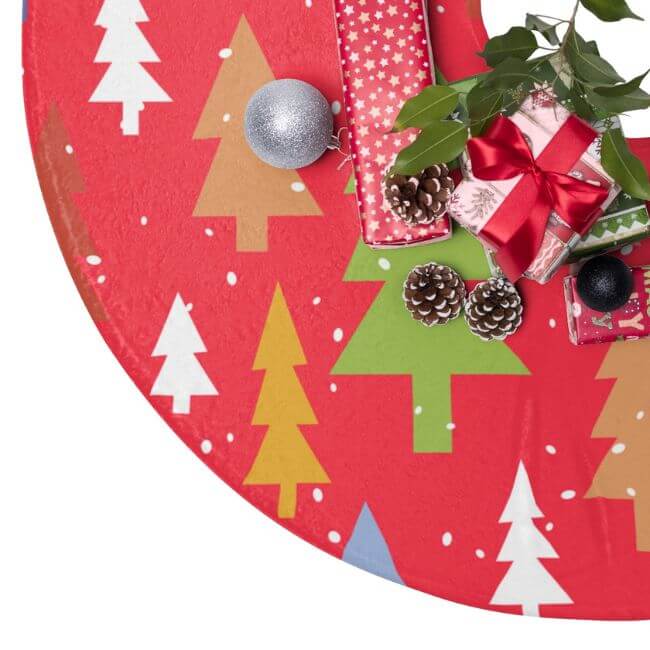 Printify comes up with these Christmas Tree Skirts made from soft and plush fleece material to add a little life to the Christmas tree. These sacks are printed and designed on one side to add a distinctive and warm touch to any place with a tree. 
---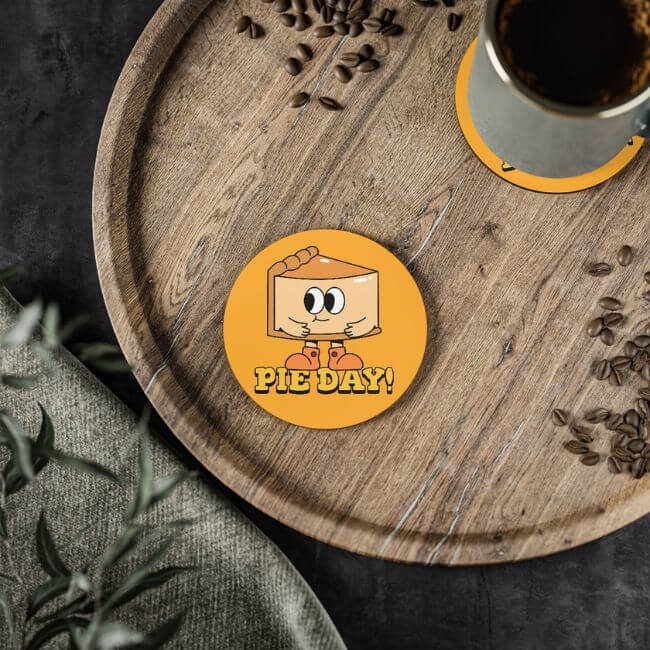 As we continue with this list of printed products, these coasters are a must-have, as they perfectly complement hot drinks. They'll help to avoid stains on furniture caused by heat while also helping to make any space look beautiful and sophisticated.
---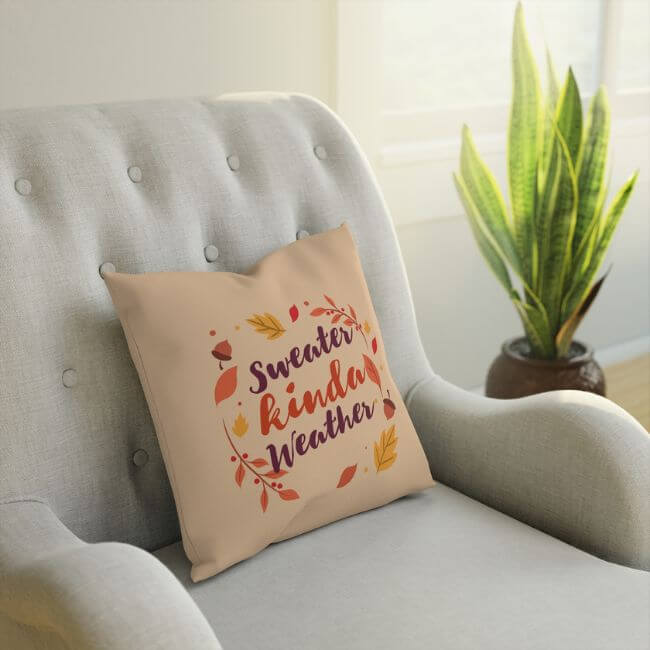 Who doesn't love personalized cushions? For this prosperous holiday season, there's nothing better than decorating your home with top-quality cushions that match the rest of your home decor. So, you can make as many designs as you want and offer them on each of the important dates in Q4. From Halloween, Thanksgiving, Hanukkah, Christmas, Kwanzaa, and New Years' Eve.
Finally, these Printify products are printable to the entire surface and on both sides. Also, they come with a zipper that makes removing the sleeve easy for washing. 
---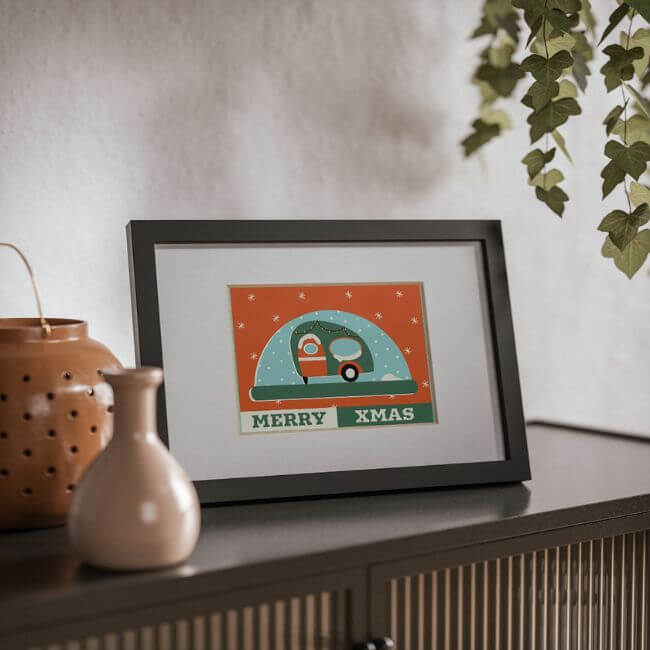 For the holiday season, a great small gift is a picture frame. So, to make your products look more professional, you can insert a festive and cheerful design in the background to avoid it looking like a white background with no personality. Moreover, you can order in portrait or landscape size. 
---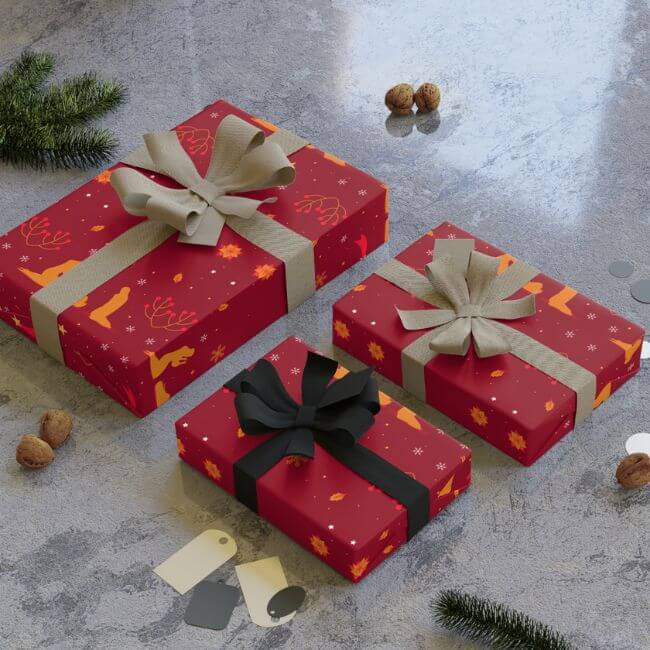 These gift wraps are perfect for Christmas Eve, Boxing Day, and New Year's Eve. They have 95 gsm of high-quality satin paper that helps enhance each of your design colors. Not to mention, they're recyclable. 😉
---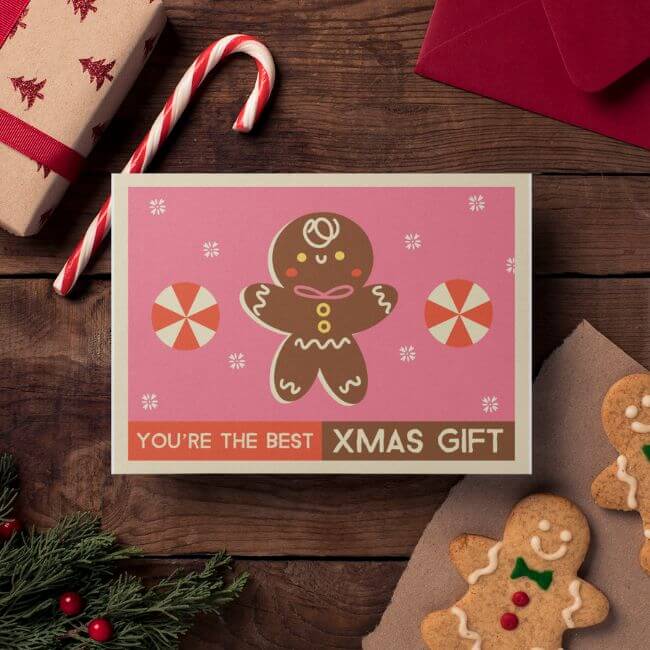 During these joyous times, many people still love to send greeting cards to their loved ones or people they admire. So, get to work and put your creativity to work to come up with the most beautiful, original, and extraordinary designs for any holiday season festivity. With these Printify products, you can make sure your greeting cards look professional thanks to their semi-gloss finish and white envelopes. 
✨Try out designing some Kwanzaa and Hanukkah greeting cards! 
---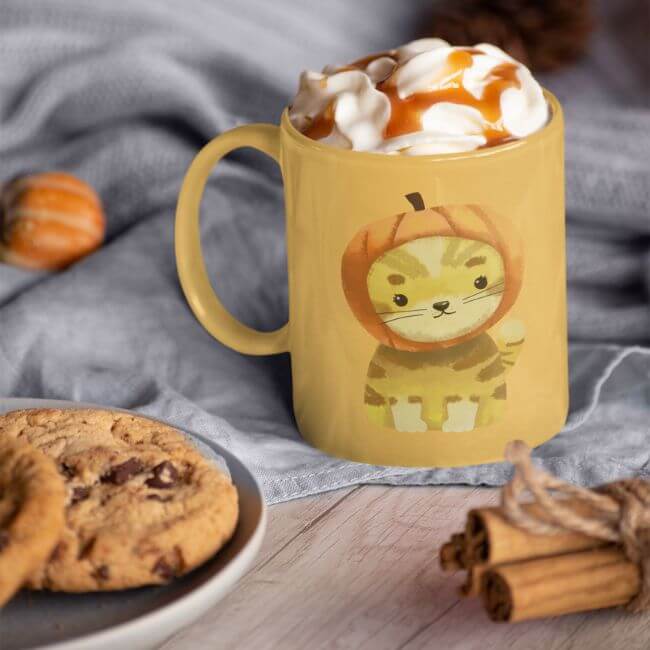 As we mentioned earlier, even though winter doesn't arrive until December 21st, autumn feels much colder as the days go by. That's why hot drinks are a quintessential favorite. Whether it's tea, hot cocoa, or eggnog, any of these beverages are sure to look cute in these Printify products, which are perfect for any occasion! Without a doubt, these make great gifts and are perfect to bring out on these special dates. 
In your opinion, which design will rock best for this holiday season? 
---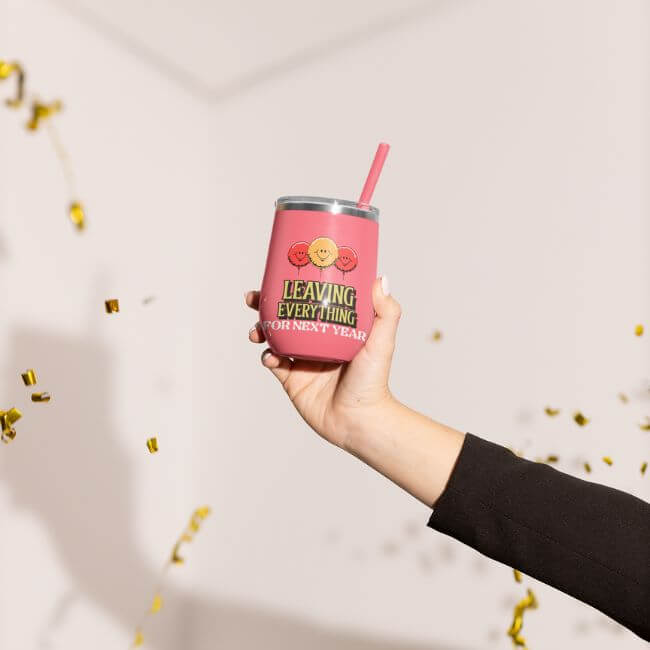 These chill wine tumblers are perfect for keeping any beverage hot or cold for the holidays. The jar holds up to 12 ounces and is made of stainless steel.
⚡ Note: when designing, ensure the colors are strong and vibrant to have a better quality when your supplier prints it.
---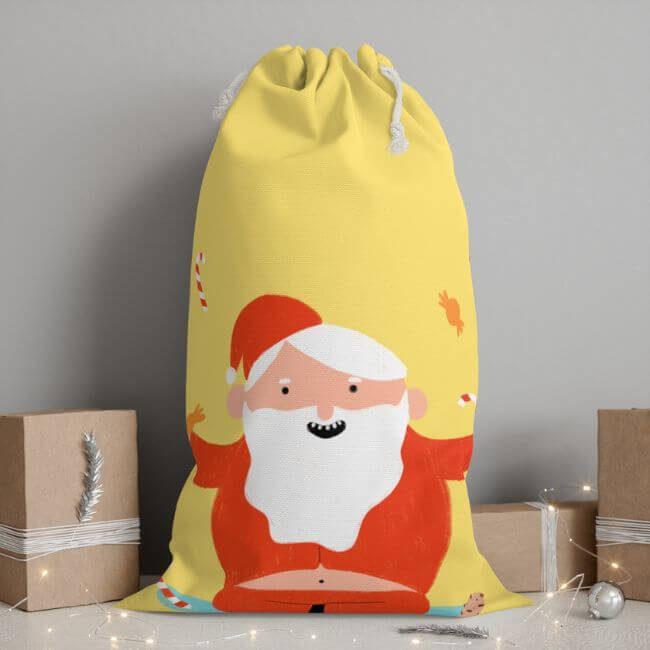 A very original and eco-friendly way to wrap or store gifts is with these incredible Printify products that can be customized on both sides with a very Christmassy pattern. They can even simulate Santa's famous sacks, and they're sure to look great next to the Christmas tree! 
---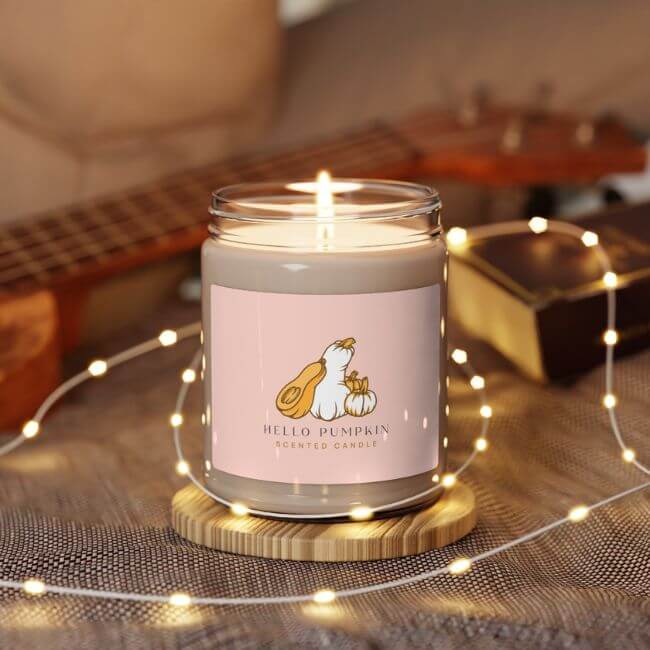 To transform any room, these Printify products are ideal! They come in 3 different scents: White Sage + Lavender, Clean Cotton, Sea Salt + Orchid. Plus, each jar has a net content of 9 ounces to bring tranquility and balance to every room, and a label you can customize to your liking to catch your shoppers' attention and tell them a little about what's in this candle. 
On the other hand, you'll be happy to know that this product made from soy wax is free of lead, plastics, parabens, synthetic dyes, and phthalates. Undoubtedly, an eco-friendly bet that is perfect for these climates and seasons. 
You might like 👉🏼  Printify Review: Creating a Sustainable Brand
---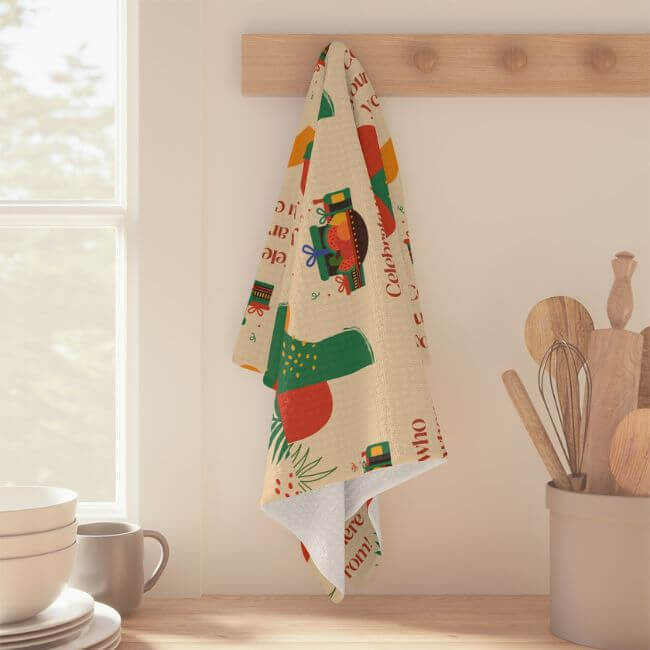 Another decorating accessory that will liven up and match the rest of a place's décor is Printify's soft tea towels, which are perfect for giving an aesthetic look according to the holiday. Although that doesn't mean they are short-lived. On the contrary, since they are made of 90% polyester and 10% polyamide, it helps them last over time without losing the softness that hands need. What kind of design will you put on them? 
---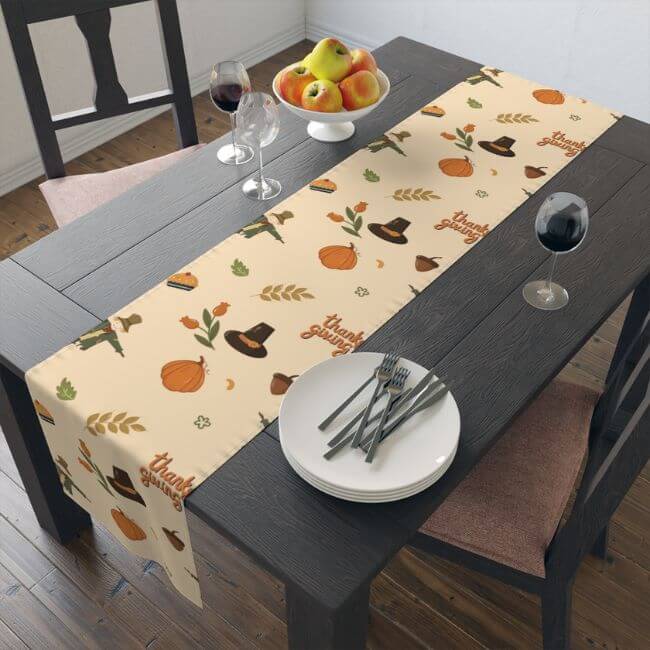 To make any table look stylish and beautiful, especially at dinner parties where friends and family gather, this table runner is perfect and versatile for any design. It's printed on one side only and comes in two different materials: cotton twill or polyester, giving a shiny look to the final result. You can opt for colorful patterns related to the holiday season festivities. 
---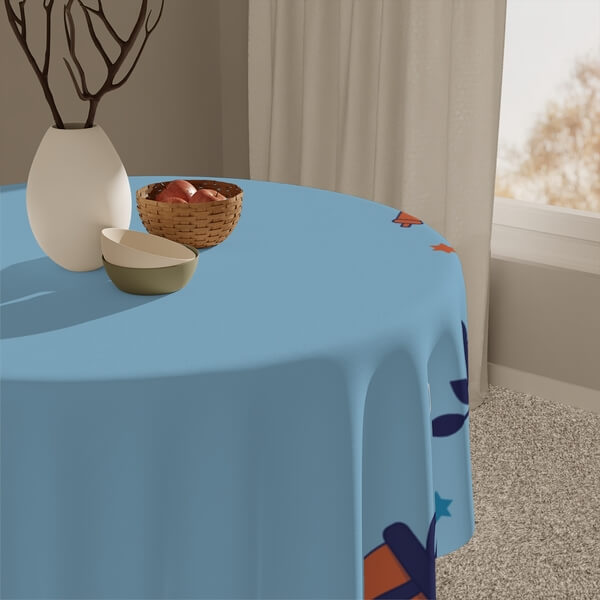 For a very stylish touch and to keep the tables clean this holiday season, there's nothing better than a tablecloth that will surely be perfect for those Halloween candy table highlights or even to have an amazing decoration for Thanksgiving, Hanukkah, or Kwanza. Additionally, you can highlight in your online store that this Printify product is designed to look like new effortlessly, thanks to its 100% polyester fabric composition. 
---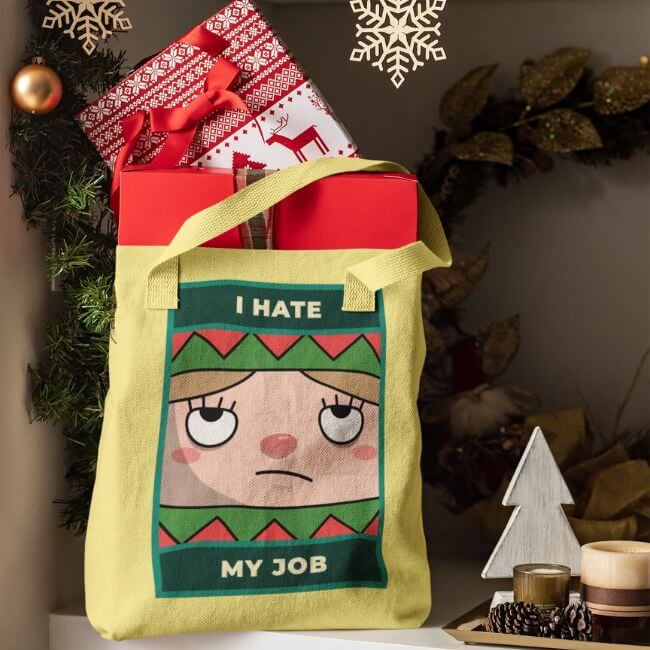 The classic tote bags are here to carry everything your shoppers need and look fabulous at the same time during these festive months. Printify tote bags are made of 100% cotton and have reinforced seams to increase their durability over time.  
---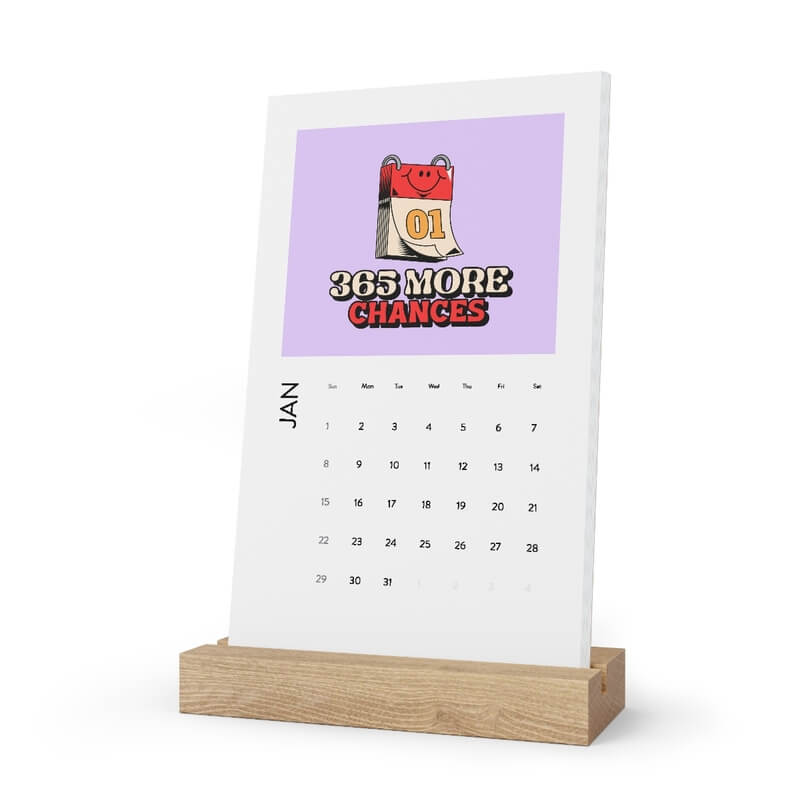 Ready for a new year? We're sure your customers are too, so how about offering this amazing calendar in your online shop. The advantage is that you can customize each month of the year with an amazing photo or design. At Placeit by Envato, we have hundreds of designs to give each month a distinctive touch.
On the other hand, the paper with which it is printed is ecological, matte, and white. It also includes a piece of wood so that the calendar stands upright.
---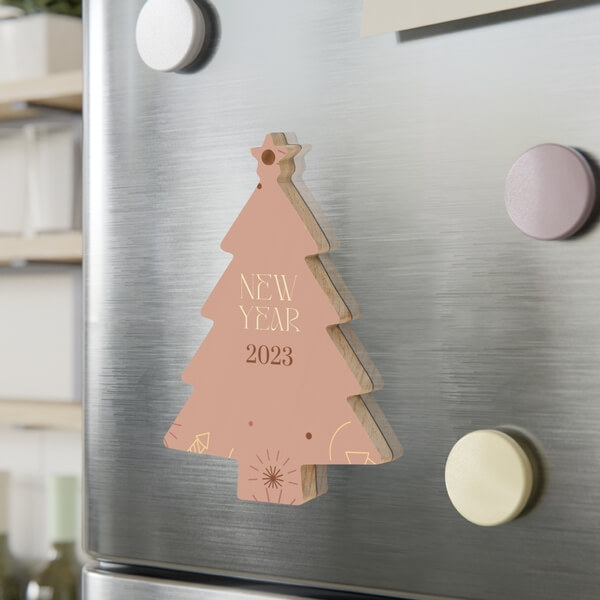 Let's leave out the conventional and promote products personalized to each person's taste. These ornaments are printed on both sides in the designs of your choice, which of course, you can design with Placeit and include a beautiful hanging ribbon ready to put on the tree or ant spot you want. Best of all, there are various shapes -like hearts, stars, bells, Christmas trees, stockings, or the traditional rounder shape- to give a picturesque touch to any surface. Lastly, because it's made of wood, it has a longer shelf life, so it can be used yearly.
---
#MadeWithPlaceit Designs for Your Printify Products
Well, now that we've gone through our winning list of Printify products for this holiday season, you're probably wondering how to make awesome designs that go perfectly with these items. The answer is simple, with Placeit! 
So if you've never used our tool or need some tips, here's how to create a design with Placeit. 
Login to Placeit

We recommend you create an account to add your favorites, save drafts and download your creations. 

Once you have completed this step

Enter a keyword in the search bar. For example: "Christmas T-shirt"

Then, Placeit will show you the results containing that word.

Now, browse our massive library until you find the design you like the most. 

Once inside the template, get creative by playing with colors, graphics, and fonts until you have a design that you know will be a hit in your online store.

Finally, when everything is ready, click "download," and you're done! You will have a supreme-quality design that will look amazing on all Printify products. 
---
How to Place Your Designs Into These Printify Products?
Once you have your designs ready, it's time to take action and place them on any fantastic Printify product. Here are the steps:
1. Head Over to Printify 
Log in or register. 

Once logged in, you can search for the product you want to customize in the "Catalog" area. 
2. Check the Product Details on Printify 
Once you find a product you want to add and sell on your online shop, click "Start designing".

You'll see the product ready to upload your front and back design (if applicable).

Upload the design you made with Placeit from your computer and adjust it. 

Once you have completed all the necessary adjustments, click "Save product."

Afterward, you will see that it will automatically be in "My products."
3. Publish Your Printify Products on Your Online Store
On the other hand, to make it visible in your online store, you'll have to connect your shop with Printify. Note: you can choose between 6 marketplaces and 2 eCommerce platforms. You can also use the Printify API. 

Finally, remember that when a customer makes a purchase directly from your online store, an order request will be sent to Printify automatically, and they'll take care of everything, from receiving and preparing the order to sending it to your customers.  
🤑⭐ Keep reading: How to Scale Your Business Successfully With a Printify Store
👀 Watch this detailed tutorial from Printify to learn how to create your first product
Let's Wrap it Up
While it's important to know which products are consumers' favorites during the holiday season, remember that for everything to go perfectly and ensure the success of your year-end sales, preparation, and organization are key. The advantage is that Printify does all the hard work for you, so you only have to worry about choosing amazing designs, selecting the right products, and promoting them in your online store and the digital world.
Ready for the most beautiful time of the year? 
Let us know in the comments which Printify products were your fave! And tag us on Instagram with the #madewithplaceit to check out your holiday creations. 
FAQ Printify Products
---
---
---