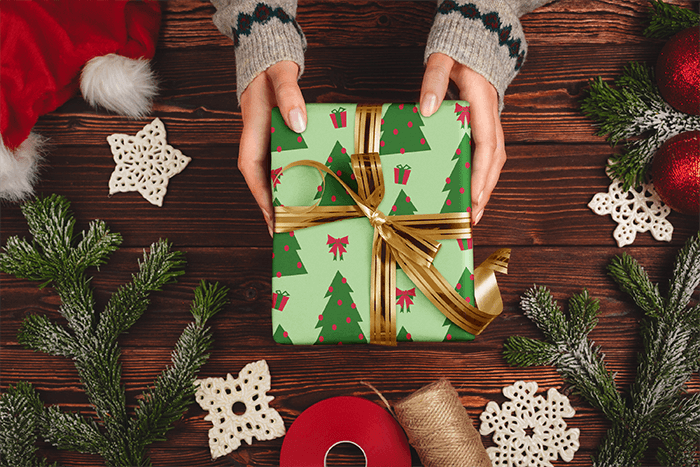 The holiday season is upon us, and for print on demand sellers, it's the perfect time to add a touch of personalization to your products. Customers are on the lookout for unique and heartfelt gifts, making personalized Christmas gifts a hot commodity this year. Here's a guide to help you navigate the world of personalized gifts and make your shop stand out.
Jump Ahead to a Section:
Personalized Christmas Decorations
Transform ordinary decorations into extraordinary keepsakes. Personalize wreaths, garlands, and table centerpieces with family names or festive messages. These customized decorations elevate the holiday ambiance in any home.
🌟​ Check out this year's holiday trends!
Which POD Sites Offer Christmas Ornaments, Decorations & Stockings
Several popular Print on Demand (POD) sites offer a wide range of personalized Christmas ornaments, decorations, and stockings that you can use to offer your designs! Here are some well-known POD platforms where you can find these holiday products:
Zazzle:

Zazzle is a versatile POD platform that offers a variety of customizable products, including Christmas ornaments, decorations, and stockings. You can personalize designs or create your own from scratch.

Printful:

Printful provides high-quality printing and embroidery services for a range of products, including Christmas ornaments and stockings. They offer easy integration with various e-commerce platforms.

Printify:

Printify is a POD service that connects you with multiple printing partners. You can find a wide selection of Christmas ornaments and decorations to customize and sell on your online store.

Redbubble:

Redbubble allows artists and designers to sell their artwork on various products, including Christmas-themed items. You can discover unique and creative ornaments and decorations designed by independent artists.

Society6:

Society6 is a platform where artists showcase their work on different products. You can find artistic and stylish Christmas ornaments and decorations created by talented designers.

Etsy Personalized Ornaments:

Etsy has a treasure of personalized ornaments crafted by talented artisans. From custom family name ornaments to intricately designed baubles, Etsy offers a plethora of options for your customers, allowing you to find one-of-a-kind items for your customers.

CustomCat:

CustomCat specializes in personalized products, including Christmas ornaments and stockings. They offer a wide range of customization options and quick order fulfillment.

Teelaunch:

Teelaunch is a POD service that offers a variety of Christmas-themed products, including ornaments and stockings. They provide seamless integration with Shopify stores.
When using these platforms, be sure to check the product quality, customization options, shipping times, and customer reviews to ensure a positive experience for both you and your customers.
🎄​ Looking for popular ugly Christmas sweater designs? Or simply Christmas sweater designs, look no more!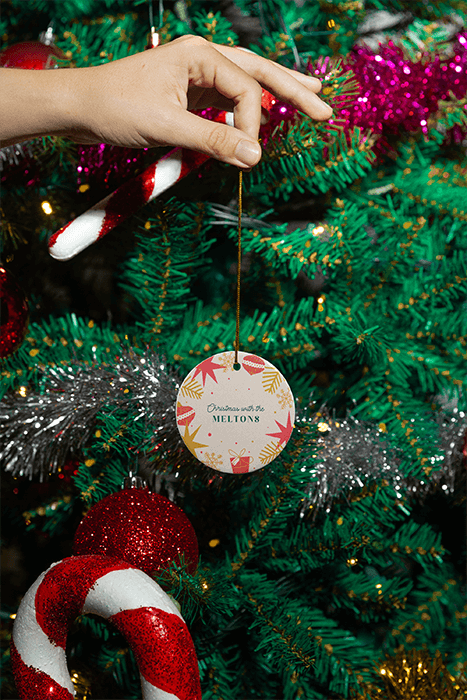 Create magic with personalized ornaments that capture cherished memories. Offer designs featuring family names, special dates, or even a memorable quote. These ornaments add a sentimental touch to any Christmas tree.
Custom Family Ornaments
Family is at the heart of the holiday season. Provide your customers with the option to personalize ornaments with the entire family's names, making each decoration a symbol of love and togetherness.
2. Personalized Christmas Stockings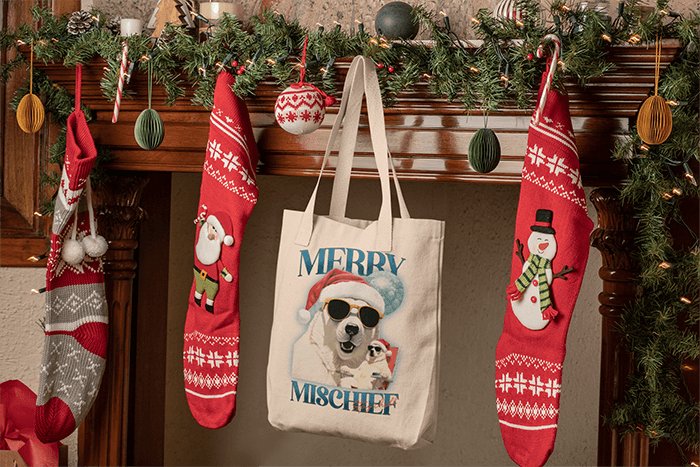 Stockings hung by the chimney with care are a timeless tradition. Make them even more special by offering personalized stockings featuring individual names or initials. These stockings are perfect for filling with goodies and gifts.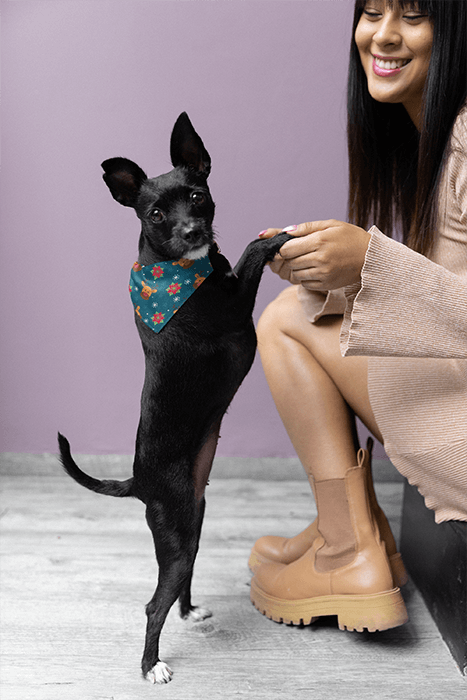 Pets are cherished family members. Create adorable personalized dog ornaments featuring different breeds and their names. Pet owners will love adorning their trees with these delightful keepsakes.
Cat lovers deserve special attention too. Craft personalized cat ornaments with various cat breeds and individual names. These ornaments & Christmas bandanas make purrfect gifts for feline enthusiasts.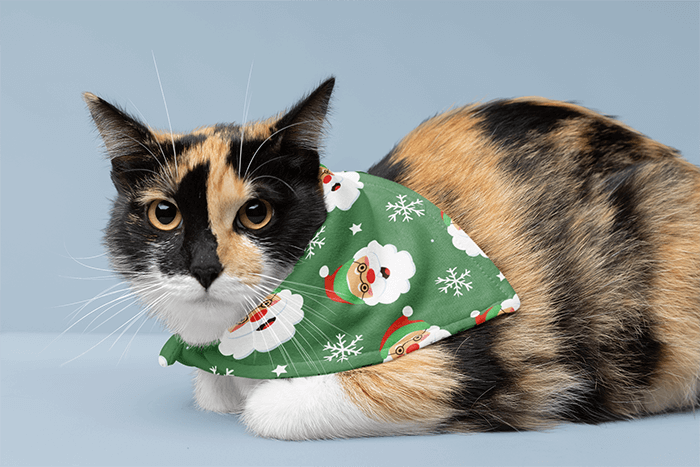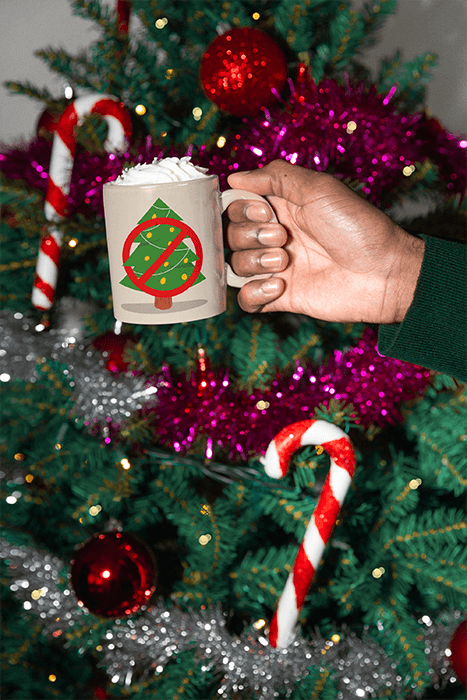 Warm beverages and heartfelt messages go hand in hand during the holidays. Offer personalized Christmas mugs featuring festive designs and personalized names. These mugs are ideal for sipping cocoa by the fireplace.
6. Christmas Ideas for Couples
Couples are always on the lookout for unique ways to celebrate their love during the holidays. Offer personalized ornaments featuring couple names or romantic quotes. Additionally, consider customizing matching mugs or other home decor items for them. Here are some print on demand Christmas ideas tailored for couples: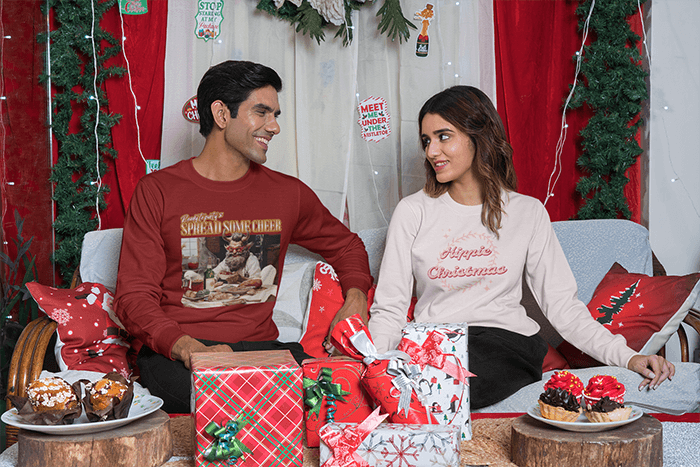 Customized Couple Ornaments:

Create personalized ornaments featuring the couple's names, a significant date (such as their anniversary), or a special message. You could design ornaments shaped like hearts, snowflakes, or even caricatures of the couple.

Matching Christmas Pajamas:

Design matching Christmas pajama sets for couples. You can create fun and festive designs, such as reindeer patterns, and holiday quotes, or even customize the pajamas with the couple's names.

Customized Photo Frames:

Offer custom photo frames where couples can insert their favorite holiday photos. Add a festive touch by incorporating Christmas-themed designs and the couple's names or a heartfelt message.

Personalized Home Decor:

Create personalized home decor items like throw pillows, blankets, or doormats featuring the couple's names or a cozy holiday message. Festive designs such as mistletoe or snowflakes can enhance the Christmas vibe.

His and Hers Christmas Mugs:

Design a set of his and hers Christmas mugs with personalized touches. You can add the couple's names, initials, or a sweet message. Consider festive designs like Santa and Mrs. Claus or cute reindeer illustrations.

Customized Recipe Book: Design a recipe book specifically for holiday recipes. Include spaces for the couple to jot down their favorite dishes, and add personalized touches like their names on the cover or inspirational holiday quotes.
Personalized Board Games:

Create a customized board game set with a Christmas twist. You could design personalized game boards, cards, or pieces featuring the couple's names. Games like "Couples Christmas Trivia" or "Holiday Charades" can be a lot of fun.

Date Night Coupons:

Design printable or digital date night coupons that couples can redeem throughout the holiday season. Include activities like "Home Movie Night," "Candlelit Dinner," or "Holiday Baking Together." Personalize each coupon with the couple's names.

Customized Phone Cases:

Design festive phone cases with holiday-themed illustrations and the couple's names or initials. Consider incorporating elements like snowflakes, mistletoe, or Christmas lights for a cheerful look.
Placeit by Envato provides customizable templates for Christmas greeting cards. To create your own Christmas Greeting Card designs simply:
Choose a Template

: Users can browse through a wide range of professionally designed Christmas greeting card templates. These templates often feature festive themes, including traditional motifs like snowflakes, Christmas trees, Santa Claus, and more.

Customize Text

: You can add your own holiday message, greetings, or any other text you prefer. Customizing the text allows for a personalized touch to the card.

Add Images:

Many templates allow you to add images, whether it's a family photo, a picture of your pet, or any other image you want to include on the card. This feature is particularly handy for creating personalized and unique Christmas cards.

Select Colors & Fonts

: Change the colors and fonts used in the templates. This customization feature ensures that the design matches your preferences and style.

Download:

Once the customization is complete, you can download high-resolution files suitable for printing. 
🎄​ Want to know more? Check all about Placeit's Christmas card templates!
Spread the holiday cheer in your store with Christmas-themed Stickers! Whether it's jolly Santas, sparkling snowflakes, or cute reindeer, these stickers add a touch of magic to your shop. 
You can tailor the stickers to match your brand and products. Adjust colors, resize, and add text to create personalized items that your customers will love.
🤩 🌟 Want to know more? Learn how to make and sell stickers in a breeze with this easy-peasy guide! 
Enhance your product presentation with Placeit's Holiday Freebies. Access a collection of high-quality mockups, videos, and designs to showcase your personalized Christmas items. With Placeit, you can create stunning visuals that attract more customers to your shop.
✨Check out tons of Christmas Banner Designs to promote your newest products!
Incorporating these personalized Christmas gifts into your print on demand shop will undoubtedly make this festive season merrier for your customers. Embrace the spirit of personalization and spread joy with unique, heartfelt gifts that will be cherished for years to come. Happy holidays and happy selling! 🎄✨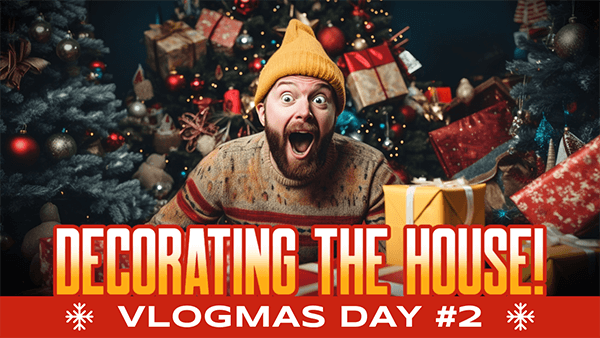 Loving these ideas? Maybe you'll want to check out our 31 Christmas templates for our POD sellers  & of course, don't forget to check out how to prepare your shop with holiday marketing for the season.
---
---