Print on Demand
- VS -
Dropshipping
What's Best for My Online
T-Shirt Business?
What's the Deal with
Print on Demand vs Dropshipping?
It's a fact, in the retail world, production on demand and dropshipping are booming so why not jump on the bandwagon? Thanks to new enterprises like these, you can cut inventory, supply chain costs, and most customer service headaches, which eventually end up suffocating business owners. Relying on third-party suppliers to stock, manage and deliver your customers' orders is what's up. In today's modern world it's all about specialization and this is exactly what this kind of business allows you to do.
There's a lot of confusion going on between the Print-on-Demand vs Dropshipping industries, which is why I decided to clarify some of the most common doubts on this matter and show you how both business models will empower you to run a profitable t-shirt business online. The old times when you needed to hire a professional to build a website for you are long long gone. Nowadays there are tons of companies that allow you to both have an online t-shirt shop and take care of inventory and fulfillment for you, and these companies are making it big. Allow these companies to help you make some money on the side by getting customers all around the world to wear t-shirts with your designs.
The traditional selling/shipping method has a huge potential problem where most entrepreneurs fail: lack of organization. There's stock to purchase, printing companies to deal with, packaging dilemmas to go through, shipping companies to negotiate with… you get where I'm going, there's a whole lot of newbie errors to make! On the other side, one of my personal favorite advantages of building an online t-shirt business is that as long as you have an internet connection, you can keep your business location flexible, you can even be running a business from your smartphone! 
Alright so are we ready? Let's go ahead and put the Print-on-Demand and Dropshipping T-shirt Businesses side to side and learn which business model is better for you.
Use the buttons below to jump to a specific section
First Things First, What's the Difference: Print on Demand vs Dropshipping?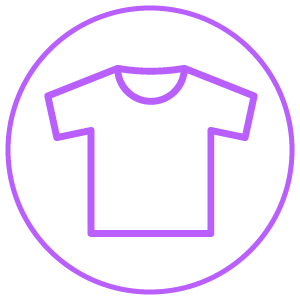 A Print on Demand company has a very unique retail fulfillment method. This production method consists in creating products only after the customer requests them / pays for them, drastically reducing waste, at least for us sellers. 
The need of sellers to have keep stock in their basement practically disappears when partnering with a Print on  Demand t-shirt company, which is amazing. At the same time, the seller is able to forget about the fulfillment jingles. 
POD sites like Printify, not only allow you to sell online but they will also set you up with an online shop (not that customizable) where you will be able to showcase the products you decide to sell.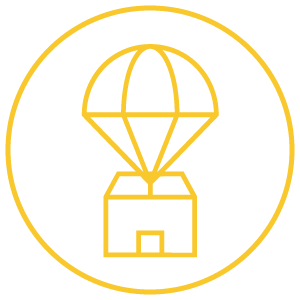 Dropshipping is the process of passing customer orders on to a supplier partner, who then ships the order directly to the customer. It's a great way for merchants to sell goods without the cost of maintaining a physical inventory, or to complement existing inventories and extend their product offerings. 
Dropshipping can get a bit confusing. The dropshipping businesses we are interested in are the ones of the like of Printful, Printaura, Customcat, Alloverprint, Teelaunch, etc. which handle fulfillment.
There are other dropshipping companies like Oberlo, DSM Tool, and Aliexpress that allow you to sell finished products via your website and keep a commission for each sale.
What Does the Process Look Like for Each Business Model?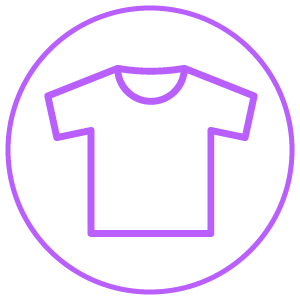 You choose a print on demand website and upload your design to a product or several products. No monetary investment whatsoever.
A customer sees your design on a product he/she likes and decides to purchase.
With the customer's money, the Print on Demand company then prints your design on the selected product.
They pack it up and ship it to the customer.
You, as the seller, will receive the accorded profit margin and the customer his/her product with your design on it.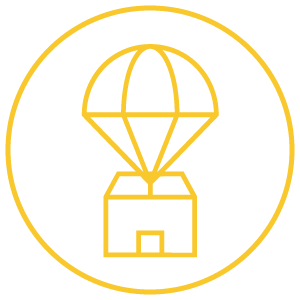 A buyer places an order on the seller's website which will most likely be powered by Shopify or Woocommerce.
The seller forwards the order details to their favorite dropshipping company. (This part of the process can most of the times be automated by adding a virtual assistant or plugin)
 The 3rd party retailer ships the order directly to the customer.
While dropshipping allows the seller to customize a website to offer a unique experience to the customer, most won't have the skills and time to do so. Of course that the ones customize their site will hold leverage over POD sellers in regards to brand building. On the other hand, POD sellers have the advantage of being able to set up a shop in minutes.
What Do You Need to Start Selling?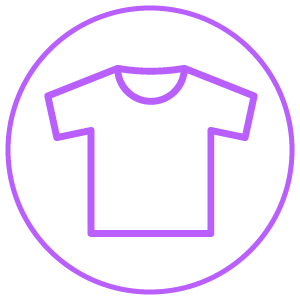 Starting with the obvious. You first need t-shirt designs to sell. Once you have your designs ready, getting started selling on Print on Demand websites is easy as pie. 
As soon as you visit these sites you will see a big "GET STARTED" "START SELLING" "UPLOAD YOUR DESIGN" or "SELL YOUR ART" button inviting you to become a seller.
A few clicks later you will asked to populate your shop by uploading your awesome designs and selecting the products you want to print your designs on. 
Ready? Now you will be asked for a bank account or a verified PayPal account to where these companies can deposit your well earned money. 
That's it! Once you do this you will have an up and running e-commerce shop with your designs on as many products as you wish.
Yep, that easy!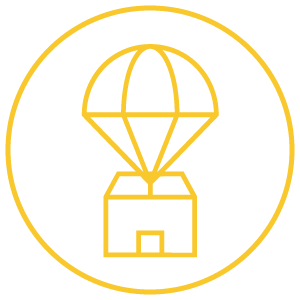 First, you need a domain. Go and get yours at GoDaddy or similar websites. Be sure it's original and catchy.
Once you have a domain, a best practice is to open an an online Shopify store. A WordPress fan? Me too! Set up a WordPress website and install WooCommerce and your drop-shipping plugin of choice to start selling in no time, you can find a ton of themes and plugins online.
Both WordPress and Shopify provide easily customizable templates to jumpstart your web design/creative process and create a decent website for showcasing your products to the world.
The website setup process (payment, shipping, contact details, linking your domain) is pretty straightforward but it'll still take some time since there are quite a few aspects to cover up before making your site go live. I recommend making a setup checklist with due dates to have your shop up and running asap.
So once you have the baseground for your site (which will optimistically take you a few days to set up), now go and power-up your shop with the Shopify Product Sourcing App or WooCommerce + Dropshipping extensions of your choice. It's very easy, just create an account and follow a few steps on screen.
After selecting a partner, go show your tshirt designs on mockups in order to start populating your shop with your awesome designs. After uploading your designs and choosing which products you want to sell, you'll be guided through the process of connecting your dropshipping service provider to your site.
Congrats, now you have an up and running online t-shirt shop!!
Don't hire a designer. Make tons of original t-shirt designs to upload to your shop with Placeit's awesome t-shirt templates! In just a few short clicks you can create dozens of incredible and unique t-shirt designs for your dropshipping business!
Once you're ready, learn how to add your designs to your POD shop!
There's no easy way of choosing the right partner for your t-shirt business but this T-shirt Dropshipping Websites Guide is a good place to start. I'd suggest to start by looking at online reviews, Facebook Groups, Reddit, Google Trends, etc.
How Much Money Can I Make Selling T-Shirts Online?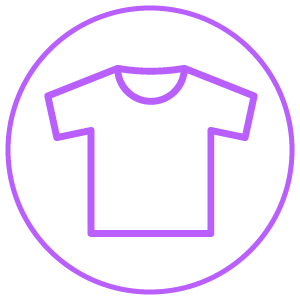 Sites with custom profit margin per t-shirt sold:
Threadless
Zazzle
Spring
Redbubble
Sites with fixed profit margin per t-shirt sold:
TeePublic
Society6
Design By Humans
Teefury
Merch by Amazon
Unfortunately, profit margins tend to be on the low side, sometimes earning only about $2 USD per t-shirt sold.S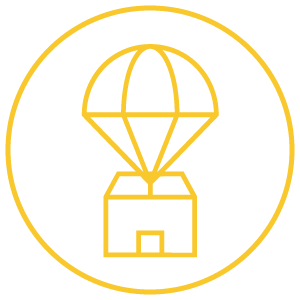 All the different dropshipping companies allow you to choose your desired profit margin.
Also, since your t-shirt designs are hosted on your own website, customers won't be able to shop around and get distracted by what could be available on other artist's shops. 
Price your design as desired. Just keep in mind that very few people will be willing to pay more than $40 USD for a t-shirt. Do your research, ask around, and find the appropriate price for your products. 
Don't forget to take your expenses into account. Remember that you will be paying for a domain, monthly app subscriptions, plugins, etc. and make sure you take these expenses into account when pricing your products.
Once you've picked a print-on-demand provider, it's time to actually show the world your designs and promote them across social media. Placeit has you covered with professionally made social media images. These are perfect for making Twitter, Instagram and Facebook ads.
Some promotion ideas to get you started making social media images: Discounting your products, sharing coupons on-site and on social media, making bundles, offering free shipping for a limited time.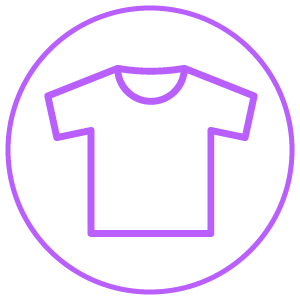 ✅ Super-quick setup, no web development skills needed at all.
✅ No starting costs. Since you don't stock the product, you don't pay for it until it's sold (after you've been paid for it).
✅ No need for storage space or inventory.
✅ Exposure to a huge base of clients and a chance to get featured on their e-mail campaigns and home page.
✅ Your orders are most likely to be fulfilled domestically so they should come easy to track.
✅ Scalability. Test products and add new ones quickly without monetary risk.
✅ Easily reach international markets.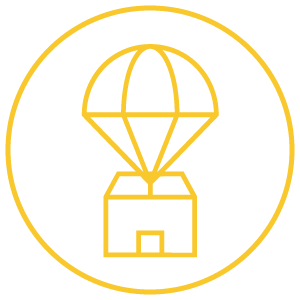 ✅ Decent profit margin.
✅ No need for storage space or inventory.
✅ Almost instant payments to sellers.
✅ Most dropshippers offer custom branding on packaging and garments.
✅ Full website customization possibilities for your shop
✅ Market your t-shirt business properly through plugins that add valuable features like: product ratings, promo codes, capture data via analytics, etc.
✅ You can sell other products on your shop. Of course, you'll need to handle fulfillment yourself.
✅ Easily reach international markets. 
✅ Choose manufacturing and shipping locations for your products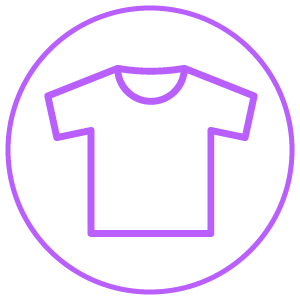 ❌  Low profit margin.
❌  Your designs will be featured together with many other designs, distracting customers from purchasing your designs.
❌  Products might end up being a bit expensive for the customer since sellers will try to make a decent profit margin.
❌  Non-instant payments. Payments are issued once or twice a month to allow time for returns and chargebacks. You won't get your money as soon as you make a sell.
❌  Limited possibilities for capturing visitors' data for marketing purposes.
❌  If a supplier fails, your business reputation goes on stake.
❌  Estimated t-shirt fulfillment time varies from 5-9 business days.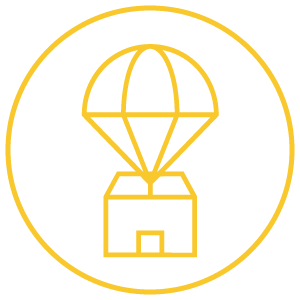 ❌  There are some other added costs like hosting, domain, Shopify, payment gateway, plugins costs, etc.
❌ You pay upfront. There must be funds on your bank account to process orders to be able to order from the supplier/dropshipping company who will then ship the product to the customer.
❌ Some sites might ask for a monthly fee.
❌ If a supplier fails, your business reputation goes on stake.
❌ Estimated t-shirt fulfillment time varies from 7-11 business days.
Now, Let's Talk About a Marketing Strategy That Will Actually Get You Some Sales!
Little or No Monetary Investment
Here are some quick tactics to help you get some sales without breaking the bank.
Set-up dope social media accounts, publish 80% entertaining/informative content and 20% salesy

 content.

Set up a blog and write relevant content for your target niche and you subtly mention the cool t-shirt designs you sell
Who doesn't read reviews before purchasing online? When images don't help enough, reviews from previous customers will always be there to solve your doubts. It's as easy as installing a plugin to allow customer reviews on your products.
Get a strong SEO game so when a user Googles products like yours, you come up in the first page of the search results, leading new users to your shop.
Come up with a hashtag for your brand and ask your customers to tag your brand whenever they take a selfie with your product or upload a picture of them wearing your t-shirts. Then immediately re-share these images on Social Media 
With any Placeit subscription you get unlimited usage and downloads for t-shirt design templates. If you plan on making a few, this a great deal.
You Gotta Spend Money to Make Money
Here are some quick tactics to help you get some sales without breaking the bank.
Abandoned cart.

 When a potential customer provides their contact information but doesn't complete the order, their cart is stored as an abandoned checkout. With the right plugin, you will be able to email these visitors with coupons to encourage them to purchase.

Set up your Facebook pixel. This is an analytics tool to help you measure the success of your advertising. Use the information that the Facebook Pixel collects to retarget, optimize, and track the effectiveness of your t-shirt advertising campaigns.
Make killer Facebook ads. This is the best way to get more t-shirt sales. Placeit has some fantastic Facebook t-shirt ad templates that are perfect for this. The advice here is to learn about how to advertise your t-shirt business. Here are a few guides to help you out:
Once you've set up your Facebook pixel, made some ads and are ready to take your promotions to the next level, try making some t-shirt video mockups. These video mockups are incredibly easy to make and look spectacular. In less than a minute you can create professional videos that showcase your t-shirt designs in real life. Give your brand a huge image boost by using these video mockups in your next ads!
Placeit Makes Your Life Easier
If you tend to feel uncomfortable around Photoshop then you most likely will love what Placeit can do for you, your t-shirt brand, and your apparel business in general. Placeit is a design and mockup tool that will take your brand to the next level. 
As easy as selecting a template and a model that you and your audience will like and then uploading your design to get in return a professional image of a model wearing a real t-shirt with your design without ever having to even touch expensive and complicated software, arranging a photoshoot or hiring a designer.
Make a choice and make it soon.
As with any other business, the sooner you get to it, the faster you will overcome obstacles and get ahead of the competition. When thinking about print on demand vs dropshipping, both options are good, you just have to choose the good option for you. Only you know your skills and the time you can allocate to this new project of yours.
With the help of Placeit t-shirt business tutorials and t-shirt mockups you are already half way there so stop procrastinating and start making some money! Let us know your decision in the comments sections and why you decided to go that path as well as any questions or doubts you may have about the t-shirt business, we might know a thing or two.
Also, you can try our Pop Socket Designer to expand your product line. It's as easy as breathing! And if you're getting ready for Valentine's Day season, take a look at these great ideas! Look at our Best 16 Sites to Sell Designs Online for more ideas on where you can sell your artwork. 
"Thank you Placeit team for showing me the best way to start and boost my online t-shirt business!"
Christian Layne
5/5
---
Discover Whether You Should be Printing T-shirts on Demand or Dropshipping Them
On this post, we put Print-on-Demand and Dropshipping Services side to side so that you make a better informed decision. We hope that our analysis and experience allowed you to truly figure out what's best for you and your business. Please come back soon to Placeit Blog for more marketing tips and tricks for your apparel business!
---