Tips & Tricks for Creating An Effective Instagram Ad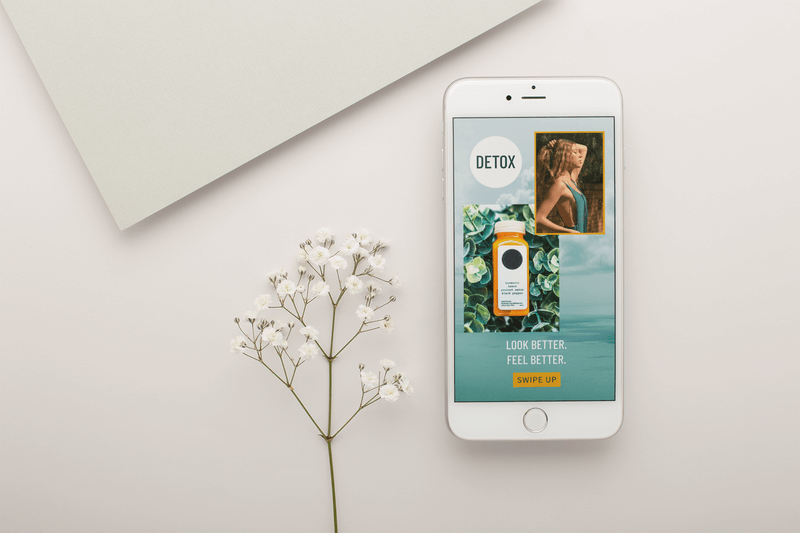 Need help creating Instagram ads? Learn how to create Instagram ads in no time with this no-brainer guide!
Instagram is the coolest social media platform today. Chances are you have one or two Instagram addicts among your close friends and guess what? We all do! After all, Instagram has about 1 billion active users. Nowadays, people definitely prefer spending time on Instagram over Facebook, Snapchat, and Twitter. Because of this, it makes sense to advertise your business on Instagram. Let's review some of Instagram's best practices so that you can get started advertising on Instagram on the right foot.
✨  Check out how to uplift your changes with good Instagram SEO!
Instagram Basics: Get to Know This Social Media Platform
Instagram is a very visual platform, so no matter what you're using it for, your content must be visually appealing. You don't need the best camera equipment or the best editing software to get great results either. The platform is very user-friendly, so whether you're a retail giant like Nike or are just starting your personal brand, there's no doubt you can conquer this social media app.
Through the years, Instagram has seen its fair share of growth, both in users and in its offerings. In the past, images had to fit a very specific size, but that no longer holds true. Feed posts no longer have to be square and they don't have to be images either. You can experiment with video posts, rectangular posts, or stick to the tried and true square image format that Instagram started with.
On top of this, you also have the option of posting to your Instagram Stories. These are short image or video posts that users can scroll through and customize stickers, gifs, polls, music, and so much more to each story. Since these are made to fit a phone screen, it's best to stick to their recommended size of 1080 px by 1920 px.
When creating Instagram ads, you can either make them for your feed or for your stories, and these can be images or videos. No matter what you decide, you'll have the most success if you stick to Instagram's guidelines and best practices:
Instagram is all about sharing high-quality imagery. Instagram's filters will help you edit your photos before posting them and make them look great.
Bright and sharp images are always the most eye-catching. Keep your images uncluttered and use a strong focal point.
Even though you can use up to 2,200 characters (including emojis) and up to 30 hashtags it's better to go short and sweet.
Write in the language/tone of your audience!
Create a hashtag for your business. Keep it short and catchy.
Every niche has its own hashtags. Find your niche tags and test results.
Keep your hashtags somewhere safe. You can create a doc file with your list of hashtags or use a social media management platform to keep different lists of hashtags saved and within reach. Then you can easily copy and paste them on every post you share.
What to Include in an Instagram Ad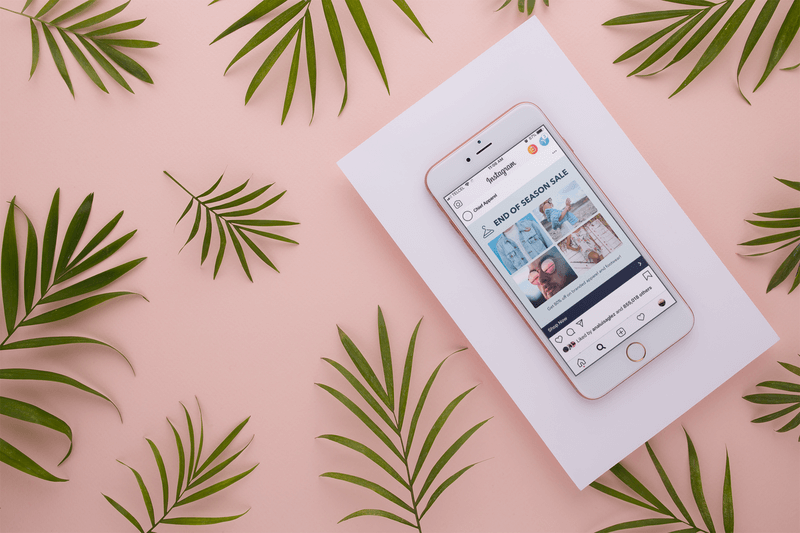 In the past, Instagram ads were limited to images that appeared in your target audience's feed. Now, you have many more options when it comes to running ads. Some of the ad formats you can choose from on Instagram include:
Photo Ads: These are the standard ad you may see pop up on your feed as your scroll through Instagram. These ads simply include a photo, which can be square or landscape format.
Video Ads: Video ads are basically the same thing as photo ads, just in video format. These can also be square or landscape, they can include sound, and can last up to 60 seconds.
Carousel Ads: Carousel ads are called this because they include multiple images or videos that users can swipe through all in the same post.
Stories Ads: These types of ads won't appear in your feed, but rather in your stories. These should be 1080 px by 1920 px in order to look their best. You can create image or video ads, just keep in mind that there are length limits. Images will show for 5 seconds and video ads can last up to 15 seconds.
No matter what type of ad you're making for your brand, keep in mind these suggestions and Instagram ad best practices:
If you are running a special promotion, add overlay text to boost an ad's effectiveness. You can create Instagram ad images with overlay text with Placeit.
Be authentic and natural, portray real-life situations so that your followers can relate to your brand. Use your target audience's demographics on your photos.
Your Instagram ad's copy must be attention-grabbing and easy to read. Keep in mind the users' "infinite scrolling" behavior. You must figure out what it is that is going to make them STOP and see your ad.
Don't forget to use a Call-to-Action. Explicitly let your followers know which action you want them to take after seeing your ad.
Emotionally connect with customers and use feelings in your copy to get people to act. Appeal to customers' needs and desires.
Add urgency wording to make your ad more effective by hurrying your customers to take action.
How to Create an Instagram Ad – Video Tutorial
Now that you know what your Instagram ad must contain. It's time for you to create your own! This in-depth video tutorial is all you need to get started today.
How to Measure Your Ad's Success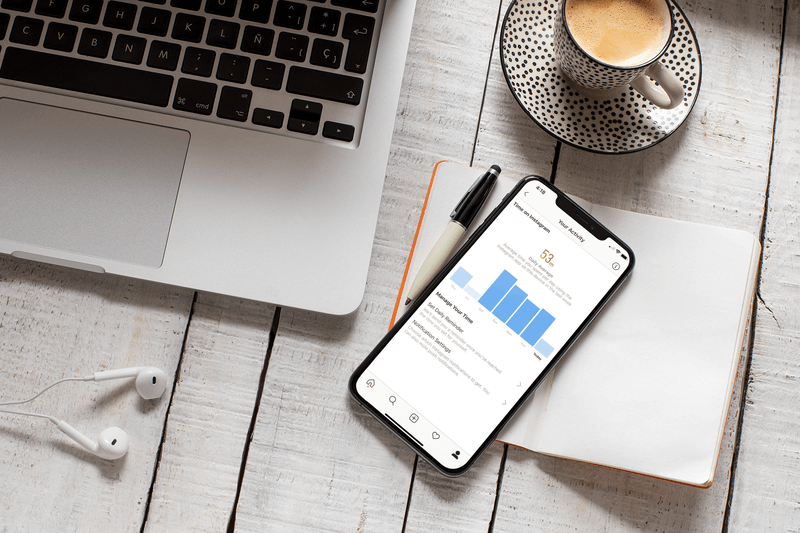 Running an ad is only half the job. Since you're investing your hard-earned money into this, knowing how your ad performed is a must. Using the Facebook Ads Manager platform, you will be able to measure and control the effectiveness of your Instagram ads.
Depending on your marketing objective, you should measure the following:
✓ Brand Awareness: Check for impressions, reach, and engagement.
✓ Reach: Check for your ad's reach.
✓ Traffic: Check for total link clicks.
✓ App Installs: Take a look at total mobile app installs.
✓ Video Views: Check for video watches at 50%.
✓ Lead Generation: How many email addresses were you able to capture?
✓ Messages:  Check for new messaging conversations.
✓ Conversions: Check the number of completed goals attributed to your ad.
✓ Store Visits: About how many store visits can be attributed to your ad?
Start Making Your Own Instagram Ads Campaign
With all of this information, you're now more than ready to start creating impressive ads your followers will love. You may even attract a ton of new fans and followers thanks to the reach of your ads. Keep in mind that creating the images and videos for your ads shouldn't be too much of a challenge either thanks to online design tools that do most of the work for you. From design templates that make it easy to create Instagram posts and Instagram Stories to video makers that allow you to create awesome videos for your feed, get it all done in mere minutes! If you would like to go more in-depth in video marketing, you can learn more about the best practices to promote your brand with a helpful video marketing guide!
Feeling Christmassy? Check out Placeit's Christmas Banners to promote your merriest sales for the holidays!

---
Creating Instagram Ads Couldn't Be Easier
Since Instagram has become such a powerful social media platform, it only makes sense to use it to advertise your business or personal brand. Luckily, creating Instagram ads is easier than ever if you know what tools to use.
Create an Instagram Ad!
---