A Complete Guide on How to Create an Animated Text Video
If you've been wowed by beautiful text animations and are trying to make your own (by the way, find the perfect template like the one above using these animation templates), we're here to show you the paths you can choose to do it, step by step. Brief text animations are perfect for video intros, outros, transitions, short announcements, promos, and even quotes.
Graphics that move in a multimedia project are called motion graphics. Some time ago, graphic design only existed in a still format. Now, with motion graphics, time and space factors also play a role, making this a versatile and beautiful form of art.
Motion graphics is a huge world, so, for now, we'll stick to the basics. The paths that we'll review today are: downloading (or creating) vector graphics using Adobe Illustrator, and then animating them in After Effects, or using a text animation maker that lets you get creative while saving you a lot of time.
We'll test both alternatives. The first path I'm taking is doing it all manually using After Effects.
How to Make a Text Animation
Useful Principles of Animation
One of the main aspects to consider when creating an animation is realness. By realness, experts think in terms of the naturality of movement, and how it should be used to express a feeling or a personality.
Since movement is a major component of Motion Graphics, you should keep in mind the following principles:
Squash and Stretch. This action gives your graphics the illusion of weight and volume. How extreme the action is, depends on the subtlety or exaggeration you wish the movement to have.
Anticipation. Almost every real action has a brief or long anticipation that we can think of as a backward movement. Imagine someone about to jump: they don't just float in the air, but prepare their legs to take the leap, often moving a little bit downwards. This is a way of anticipating, and you should consider it when thinking of movement.
Slow Out and Slow In. This is to keep the movements soft. A steady speed is usually achieved halfway through a movement and is not exactly the same at the beginning and the end.
Timing. The more frames you use in an animation, the slower it'll play. Find the balance between too slow and too fast while considering distance, as well.
Exaggeration. Think of a caricaturization of the actions. This will make your animation have more appeal and not look mechanical.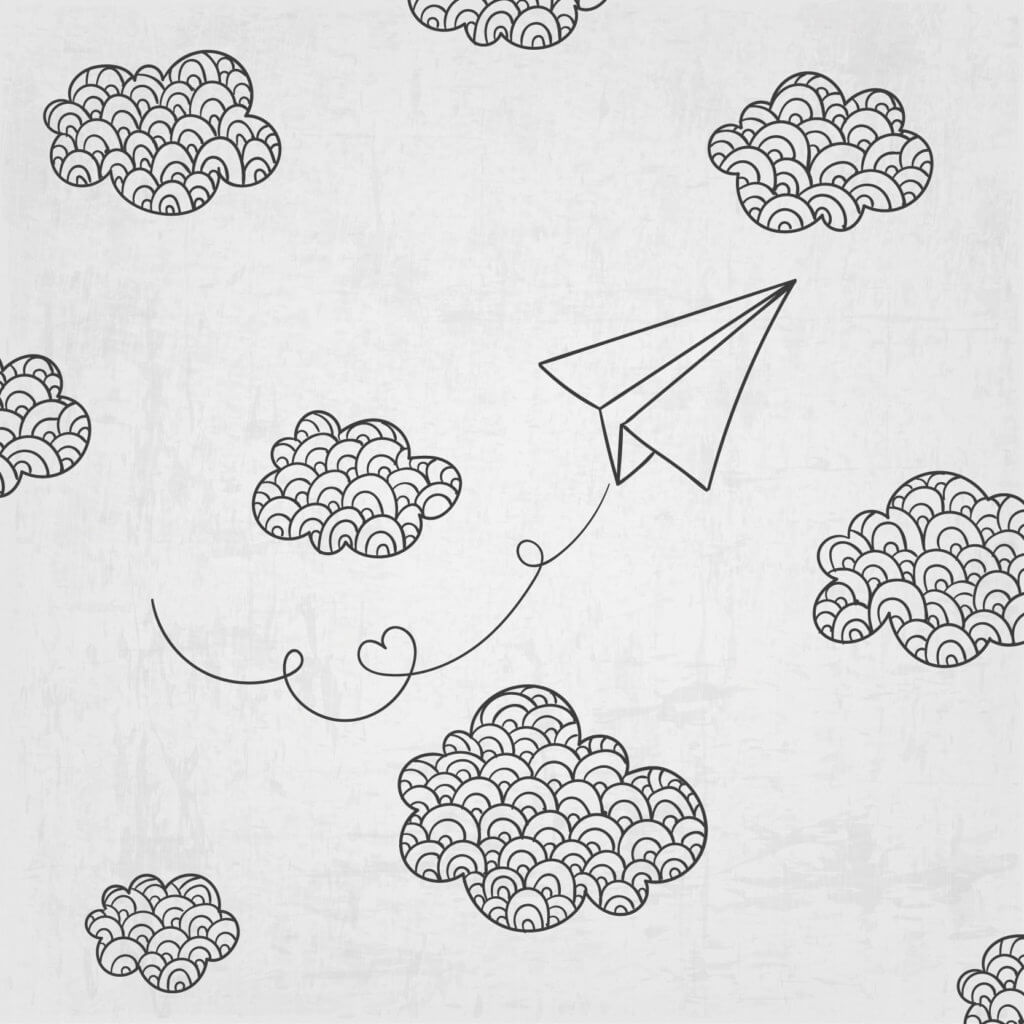 If you'd like to learn more about animation principles, look for the 12 of them developed by two of Walt Disney's most legendary animators: Ollie Johnston and Frank Thomas. However, these 5 are great to start with Motion Graphics.
Making a Text Animation with After Effects
Adobe After Effects is a digital visual effect, motion graphics, and compositing application. In order to create text animations, you'll want to make your assets in Adobe Illustrator. This is because vectors will not get distorted when you import them into your AE composition, you'll be able to work in layers (therefore, divide your design into pieces you want to animate separately), and use design-specific tools.
Having to use two programs and probably not mastering any of them adds a step of complexity to choosing this path, however, it also gives you the freedom to control every aspect of your final product. You can go in as superficially or as deeply as you want into Illustrator. There's a number of online tutorials and courses to learn how to use this program; here's one covering all the basics by Adobe and here's a list of hands-on tutorials you can follow in order to learn different skills.
If you haven't tested out Illustrator and After Effects before, download the 7-day free trial.
When the free trial is over, you'll have the option to purchase an Adobe Cloud license to use these programs. A license will cost you $20,99/mo for a single app in an annual plan paid monthly, so in total, you'd have to spend $41,98 a month for both apps. Here's a list of different pricing options.
Alright, now that we've talked about software, let's continue with vectors.
There are some free resources to download vectors you can work within case you want to save time, like Freepik. Just use the search box to find a vector you'd like to use. I'm trying to make an intro for a travel YouTube channel, so I'll search for a globe vector.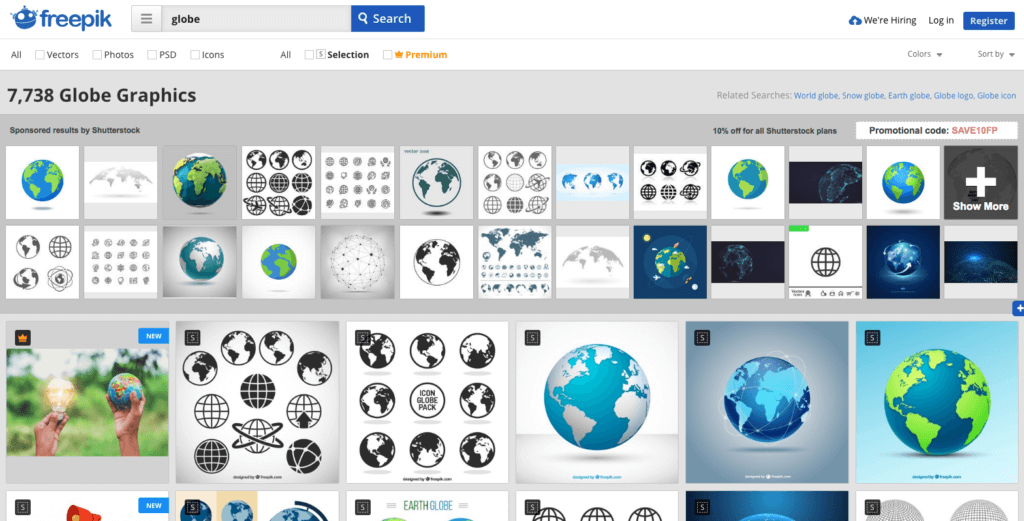 Be careful and read the fine print! Most vectors are free with attribution, but some might not be. Make sure to read the terms of use closely to avoid getting into trouble later.
Once you've got all your material, go ahead and open a new Illustrator document. Make sure that your document is the same size as the After Effects composition you're planning to make so you won't have to worry about resizing.
Next, place your assets in different layers in Illustrator. Name every layer so you know which shape each one contains. This will make your workflow easier.
Here's a screenshot of my Illustrator canvas.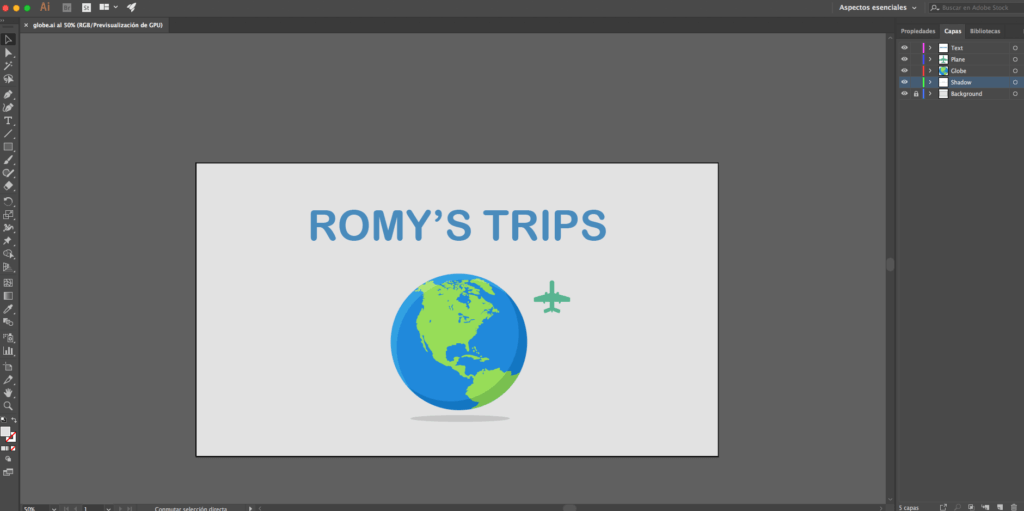 Now that I'm happy with my document, the next step is to import it into After Effects.
Open After Effects and go to File > Import > File. Select your Illustrator file and, at the bottom, where it says "Import As," make sure to select Composition – Retain Layer Sizes.
Once you do this, you'll be ready to animate.
Using a Text Animation Maker – No After Effects Needed!
If you're interested in saving time and making beautiful animations, you'll want to consider a text animation maker as an alternative. Placeit has several animation templates that you can customize in minutes without having to leave your browser. They're perfect for any purpose and the people at Placeit are constantly uploading more templates that you can choose from!
Follow these simple steps to create your own animation using Placeit:
Pick the template you like the most.
Type your own message in the text boxes. Use one or all of them (some templates have more than one text box), simply tick the ones you want to use.
Select a background color. Some templates will let you upload a background image.
Select a text color. A few templates have more elements that you can customize with color, such as figures.
Click on "Generate" to watch a preview of your animation. You can go back and make as many changes as you want.
Go ahead and download your video!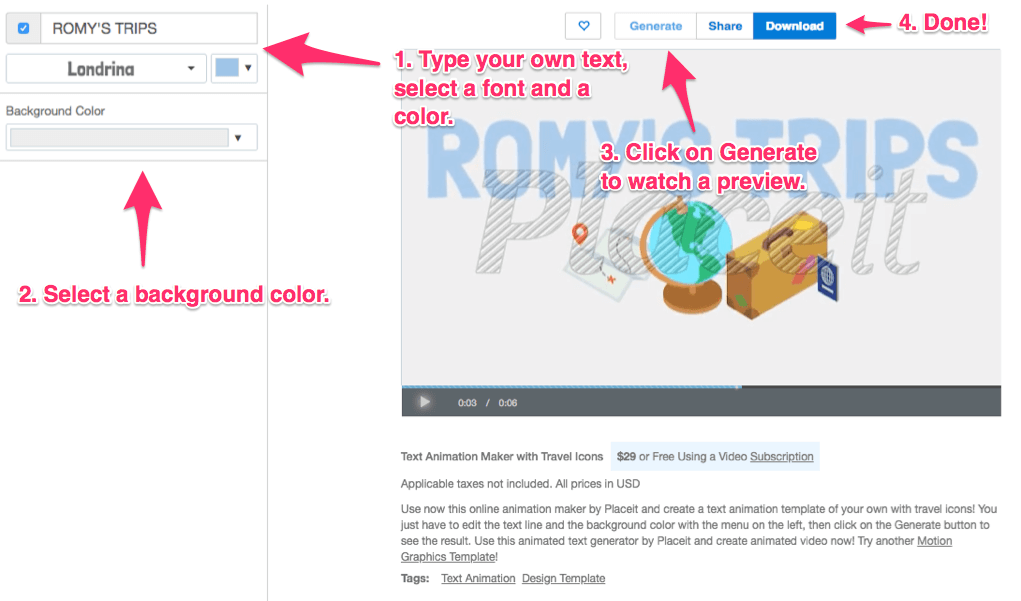 Here's the beautiful and effortless result of using this animation template:

It looks a lot more professional than the one I made in After Effects with my basic knowledge, and it was ready in a fraction of the time and cost.
Why Is Video Content Important?
Ever since people have been uploading videos on the web, they've been experimenting and reinventing the format time and time again. Think of the boom of YouTube and Vine a while ago, these video-centered platforms changed the game. Even though the latter is no longer active, it became the staple of quick video content. Now, we can enjoy something similar to Snapchat and Instagram Stories.
Pro Tip: Curious about YouTube? Check out our how to make a successful YouTube channel to learn more.
Facebook video garners triple the engagement and 1,200 percent more shares than text and image posts combined. People are very visual and watch videos to be entertained, inspired, and to learn and discover new things.
Motion graphics have been used in videos for a number of reasons, including:
They turn plain information into appealing and enticing content.
Can be used for an educational purpose.
Animated videos look sophisticated and elegant.
You get to play with narrative while combining the best of graphic design with movement.
Now that you know the basics of motion graphics and a couple of tools to create your own, start making animated videos!
"With Placeit, making video animations is crazy fast and easy."
Darek Henderson 5/5
---
Make Your Own Animated Video
Making an incredible text animation is super simple with Placeit's Text Animation Maker, a great alternative to using a time-consuming animation software. Placeit's video templates allow you to edit the text fields and pick the colors that you like best for your fonts, background, and graphics. Check it out now!
Try the Text Animation Maker
---
Hundreds of Free High-Res Freebies Just for You!