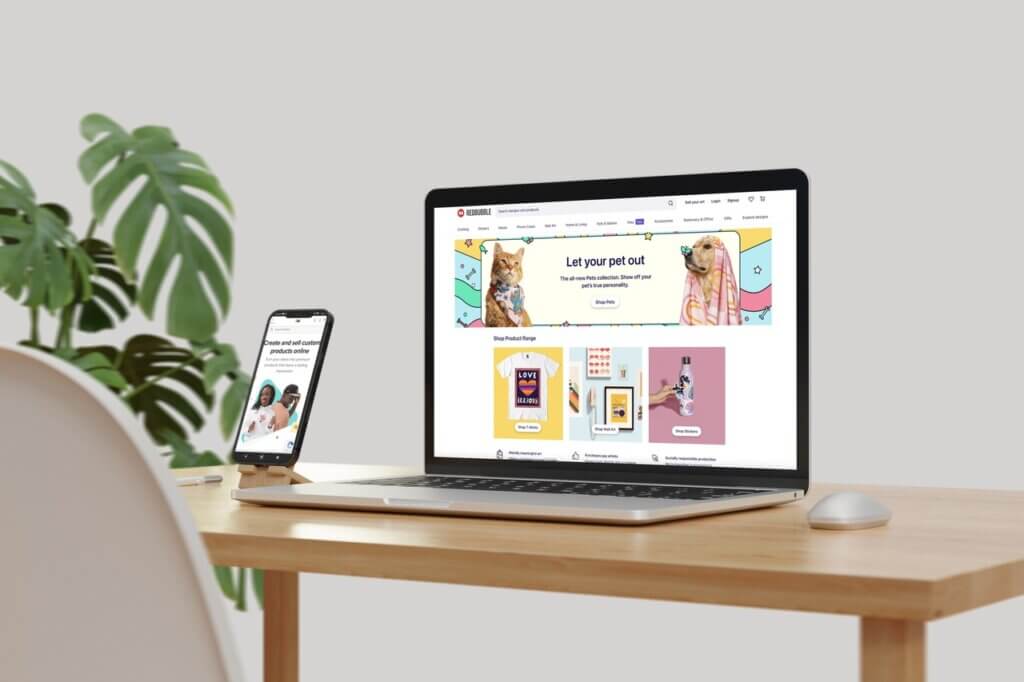 Thanks to the exponential growth of e-commerce in recent years, in 2023, Print On Demand is still a very profitable business model. This undoubtedly translates as a great bet and opportunity for many online businesses, artists, designers, sellers, and pretty much anyone who's looking to generate an extra income and even make a living from it. But, with so many options available in the market, what's the best one for you? Who offers the best service? Do they have everything you need? As you can see, it's not easy to find the best print on demand sites and even less to choose the perfect partner. That's why we've created a quick quiz to help you find the POD platform that best suits your needs and goals. Let's get started!
Check Out What You'll Find:
Let's recap! In case you're brand new to this world, here are some quick things you should know about the print on demand business. 
Print on demand, also known as POD, is a business model that consists of producing your products once a customer has ordered/purchased them. This means you don't need to have any inventory. In fact, you don't even need to worry about production, logistics, or shipping. That's taken care of by print on demand platforms, but they make it look like you've done all the work. 
So, as you can see, anyone can sell online. You don't need to have a big business or invest thousands of dollars to get started, just the intention to generate an extra income. 
No need to have any stock. 

It works from anywhere; only make sure you have an internet connection.

You just worry about choosing the perfect site, uploading a fantastic design, and deciding what product to put it on.

Also, it's perfect for selling unique and creative designs.

Only what's requested is produced. Also, you don't pay the product cost to the POD site until the sale is finalized.

The POD business model has integrations with many

eCommerce platforms

to facilitate order flow. 

Plus, some sites don't require minimum quantities for manufacturing. 

Finally, everyone can join easily, not only established businesses.
Not yet functional for all businesses due to its focus mainly on fashion, accessories, home goods and decor, art, and digital products. 

Lower profit margins. This is logical because the print on demand platform must charge for its services. 

The control is not 100% in your hands. Consequently, you lose control by letting a third-party platform handle most of the process. They control everything from manufacturing to production, unlike if you do everything in-house. 

Lastly, low barriers to entry. Since there aren't many restrictions or guidelines, anyone can start with this business model, which translates to more competitors offering similar products. 
How did we choose the POD questions and sites for this quiz? We'll tell you quickly:
● First, we researched the best print-on-demand sites.
● Secondly, we carefully reviewed their features and benefits to narrow the list down to the top 10.
● Finally, we created a comparative table to group that information into different categories, which would later become our questions.
These are the categories we considered when making the quiz: 
In just a couple minutes and with a few quick questions, you'll find out – based on your needs, goals, and even budget – the best print on demand site for you. Ready?
Top 10 Best Print on Demand Sites
While quizzes are fun, it's always important to be well informed before making a final decision. Therefore, we've decided to delve into the best print on demand sites. This way you can determine if you're happy with your result, if you'd rather go for another alternative, or simply to have a plan B. Let's look at them closer:
With seven years in the market, Printify is also considered one of the biggest companies in the print-on-demand industry. Its goal is to provide a transparent service that helps merchants around the world to make money easily and simply. According to their website, their intention is to facilitate the process of creating print-on-demand products, at the best prices on the market so merchants can focus on growing their brand while Printify does the hard work. 
Likewise, Printify is excellent for those who want to sell a huge variety of products. In this case, the big American company offers almost 600 products, from clothing lines (including nearly 49 different apparel brands) to mugs, phone cases, tote bags, stickers, accessories, and home living products. Moreover, a nice Printify feature is that they include a Mockup Generator to visualize your products' appearance once they're printed.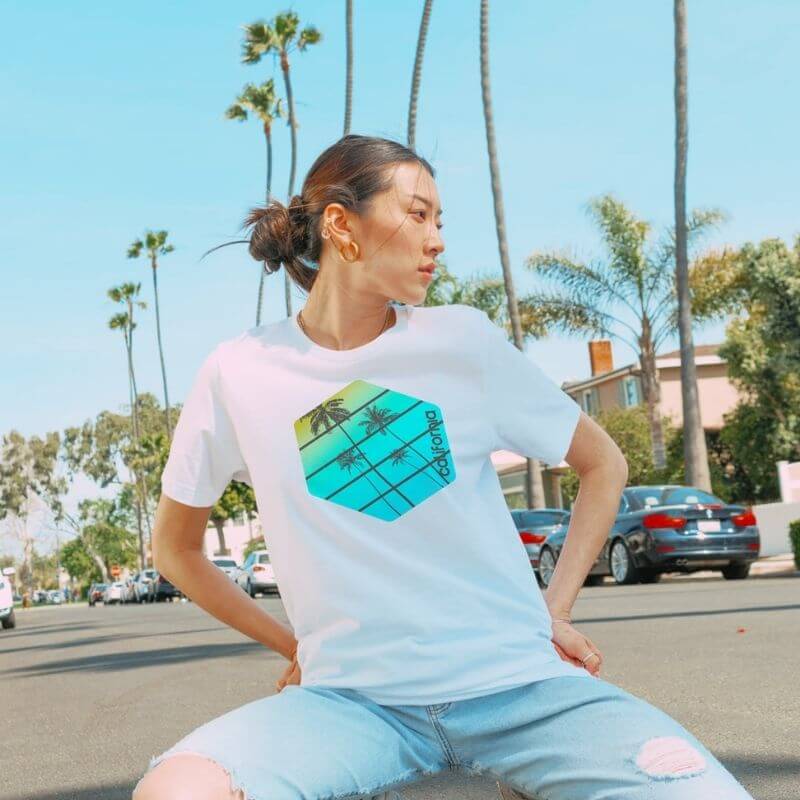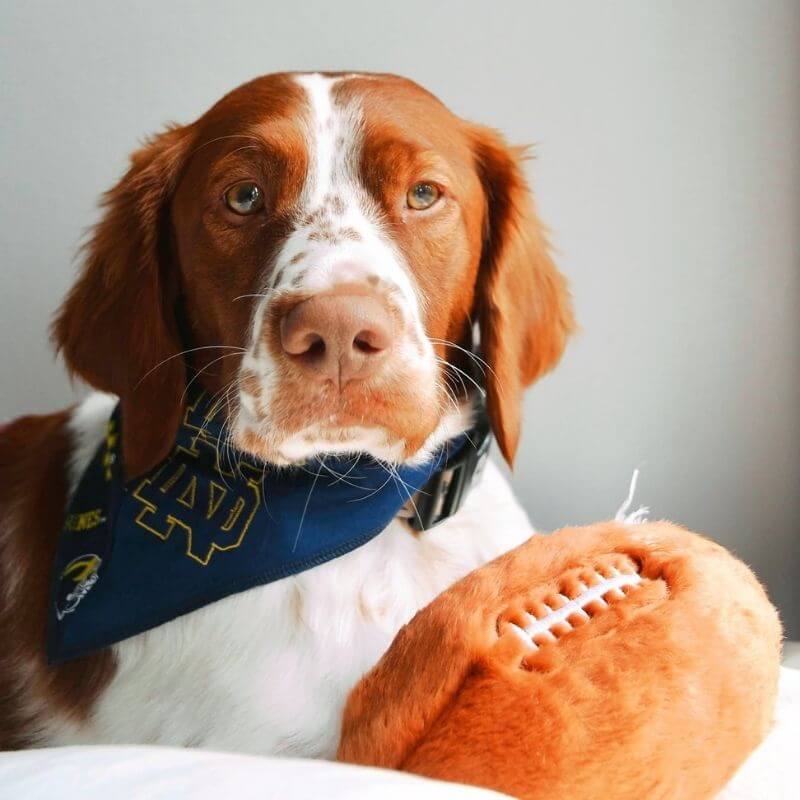 Printful isn't only one of the best-known companies worldwide in the print-on-demand industry, but also the t-shirt dropshipping leader.
Its nine years in the market have given this American company enough experience and knowledge to be able to help entrepreneurs and sellers. No matter where they're located, Printful has production centers worldwide. Find them everywhere, from the United States and Brazil to Latvia, Japan, and Australia, and turn any idea, whether big or small, into a reality. So, in this case, if you want to join Printful, just bring your design, and they'll take care of the rest. 
P.S. Something that appeals to millions of users globally is that Printful has a wide variety of clothing lines and printing methods to make any design look amazing on any product. 
If we go to the other side of the world, specifically in Australia, we'll find another of the best print on demand sites: RedBubble. This is a marketplace that is ideal for those independent artists who want to make a profit from their art. 
Since 2006, Redbubble has supported millions of creatives with placing their original designs on about 70 products to transform them into a work of art and thus, sell them through an online store that can be assembled entirely free and in minutes. And of course, like any other print on demand site, the creatives just provide a stunning design, and Redbubble certainly takes care of the rest. 
Sellfy, a Latvian company with eleven years of experience, is considered a print on demand site and an eCommerce platform where all kinds of creators can sell physical, digital, POD products, and even subscriptions all from one place. 
So, with Sellfy, everyone can sell items and scale their business with the perks of having an online store equipped with different marketing and print-on-demand tools to get the best of it. 
SPOD -by Spreadgroup, which also owns Spreadshirt- is one of the industry's most experienced POD companies and dropshipping providers. And although it has 20 years of expertise, its target is beginners who are just starting out but are looking to find a service that offers competitive prices, easy processes, and speed -95% of their orders shipped are delivered within 48 hours. 
In addition, this POD website is perfect for those who want to give their customers the ability to customize their products, which can be printed using 7 different printing methods. 
On top of that, SPOD carries out sustainable practices regarding its collections and production cycle. Moreover, all returned items are donated to charity or end up upcycled into fabric insulation.
Spreadshirt was founded in Germany in 2002 but today is one of the leading e-commerce platforms in the print-on-demand world. Actually, this POD site is ideal for anyone who wants to sell high-quality custom apparel and accessories online.  With Spreadshirt, products are displayed throughout the marketplace but also in each individual seller's store. 
On the other hand, one of the characteristics we value the most is that Spreadshirt has an ecological line and implements sustainable practices that help maintain a sustainable and conscious production cycle by working with renewable energies. Additionally, it ensures that all of its products are long-lasting in order to make a positive environmental impact. Lastly, it's undoubtedly a company that implements fair labor conditions among their team, community, and suppliers. 
Fun fact: many YouTubers and even your favorite brands use Spreadshirt to sell their products. 
Before, it was better known as TeeSpring, but now it's simply Spring. This is a social commerce platform for creators and artists who want to create and sell custom products under a simple promise: "No cost, no hassle, no risk," and forever and always free. 
With Spring, no matter where in the world you are, you can start selling over 180 different high-quality products -physical and digital. However, please consider Spring is for more experienced sellers who sell hundreds of products and already have an established audience. (In fact, Spring gives massive discounts when there are tons of items.)
Fun fact: some industry experts say Spring is a great alternative to Printful.
We could say that TPOP is also one of the best print on demand sites because its entire brand, products, production cycle, and even packaging are eco-friendly. So, without a doubt, the French brand was conceived and designed to provide a print on demand solution but with the characteristic of being environmentally-friendly, so much so that even their inks are vegan and use 0% plastic. Therefore, it's ideal for those who want to earn an additional income and simultaneously wish to make an environmental contribution. 
However, you should only consider that they have a limited product catalog, and they don't have apparel brands, just in-house products. Nonetheless, it's perfect for small businesses. 
Finally, a bonus is that TPOP allows you to add your personalized thank you notes, logo, and social media channels to your packages at no additional cost. 
TeePublic is an American company that has been in the market since 2013. It has dedicated this time to helping and empowering independent and indie creators to transform their passion into a profitable activity through its marketplace, where all kinds of innovative and high-quality products are sold daily. So, if this story sounds a little familiar to you, it's because RedBubble owns this company, so many of its values and guidelines are similar. 
However, a big differentiator between the two companies is that TeePublic has publicly incorporated more sustainable practices in its production processes, in the choice of its suppliers, and in promoting ethical work practices.
Fun fact: According to its own website, TeePublic is home to some online pop culture personalities, gamers, and podcasters. 
Zazzle is an American marketplace that facilitates the sale of print-on-demand products by allowing creators, designers, makers, and customers to create and customize their products with independent manufacturers. So, for those looking to sell in a paradise of custom products and unique designs, this has been the place to be since 2016. 
Moreover, one of the advantages of Zazzle is that they have almost 1300 different products for you to put your best designs on. They have invitations, beach towels, business cards, and ping pong products ready to showcase your designs. That's why their philosophy is based on going beyond a simple product or gift that anyone can have, which is possible thanks to their advanced technology aimed at achieving the imaginable. 
🤑 If you want to delve even more into the best print on demands sites, check out this definitive guide. 
We hope this post has helped you identify what the best print-on-demand sites are nowadays. However, before making your final decision, let's remember that everyone has different needs, goals, and expertise levels.  
For example, an artist who is just starting in the POD world is not the same as an experienced seller who knows the print-on-demand market from A to Z. In other words, each one of them is looking for different things, and that's why you shouldn't choose the one that is more popular or famous, but instead opt for the one that meets most of your checklist boxes. So before choosing the right POD site for you, carefully analyze each company in detail and narrow down the options that best fit your needs.
And before finishing, a brief reminder: If you've already chosen the best print-on-demand site and want to start creating your first products, use Placeit by Envato to create amazing, top-notch designs. And while you're at it, we definitely recommend using our Mockup Generator to showcase how your design will look on the final product. After all, love is born from sight. 
To conclude, tell us, what's a non-negotiable when it comes to finding a print on demand site? We'll read you in the comments.
FAQ Best Print on Demand Sites
---
---