What's the Best POD Site to Sell T-Shirts Online?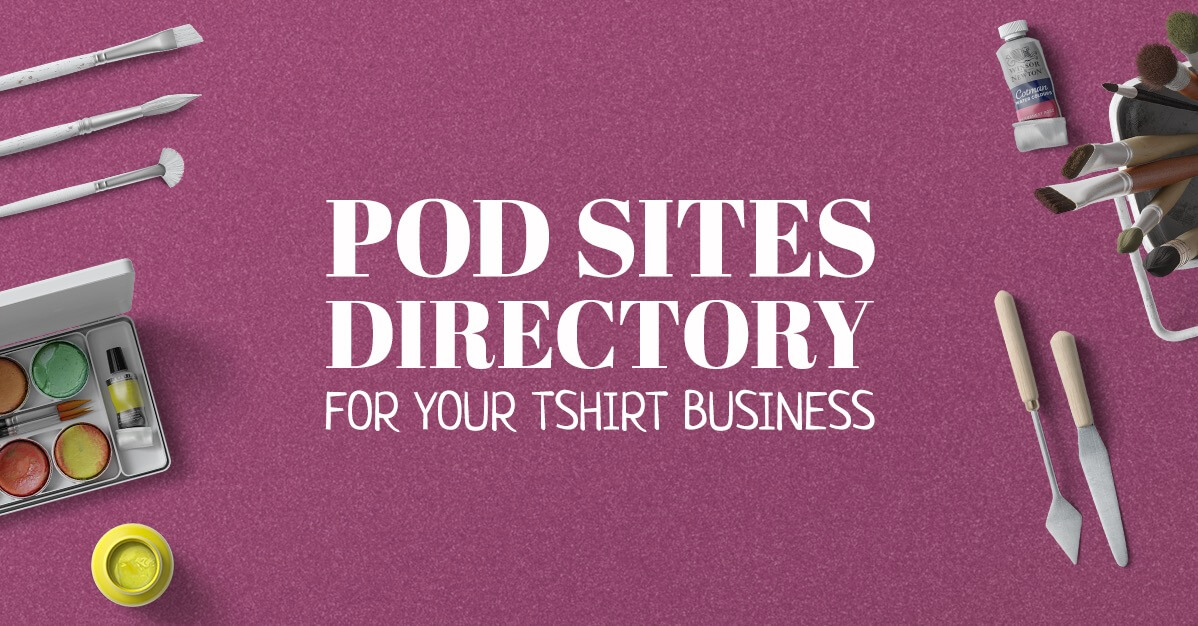 Fact: there are dozens of marketplaces where you can sell your designs online. Choosing among the best print on demand websites for your t-shirt business can be tricky. Why? Here's a handful of reasons you'll be able to relate to.
Shipping. You have to think about where is your main audience located and how to reach them at an affordable price. Because you may be based in the US but find your main audience is somewhere in Germany (random, but hey it happens!) and you'll need to sell your t-shirt designs through a print-on-demand site that has affordable shipping to Europe.
Marketplace style/identity. Let's say you are all about graphic tees with snarky or cheesy quotes, then you'll want to choose a POD site whose audience is into that type of product. Or perhaps you are an illustrator or graphic artist who is all about edgy t-shirt designs that go for a more niche-specific crowd, then there's also a set of marketplaces that will suit your style better. And you'll need to know the difference in order to sell your designs in the right place.
Product availability. This one's easy. Some sites offer a lot (and I mean hundreds!) of different products in which you can offer your designs, while others are just into t-shirts or art prints for example. If you are looking to sell your designs on a bunch of different products at the time, you may want to go for one of these.
Product quality and pricing. Let's say you are really into a specific t-shirt brand and only want to offer your designs on print on demand sites that use blanks from that brand, you can do that!
File input. This is something that can be overlooked sometimes but knowing the file type in which you need to upload your designs can come in real handy, especially if you are a designer or illustrator.
Now, to help you narrow down your search for the perfect print on demand site to handle the production + shipping of your online t-shirt business we put together a database that (hopefully!) will answer a bunch of questions you probably didn't even know you had in regards to where will be selling your artwork online.
Check out this video for a sneak peek of what the directory looks like and how you can use it to filter out the sites to select the best one for your brand.

The Print on Demand Sites Database is built on Airtable and to get access all you need to do is type your email below.

I really hope you find this database useful to select the best marketplace for your online t-shirt business. You can also check our blog post on choosing between
Print on Demand vs Dropshipping
for your online t-shirt business and learn which fulfillment method is better for you. If you know of a print-on-demand site that we missed, please let us know in the comments so we can keep the directory up to date! Also, check out our post on how to
make a Pillow Mockup with Placeit
to get inspired on other products besides t-shirts, that you can offer at your online shop. Some products you may want to consider selling are
iPhone cases
 because these are popular with buyers and are easy to make.
If you are planning to get into Merch by Amazon, you should try this 
Complete Guide to Merch by Amazon, 
to open your account and sell t-shirts like a pro.
"Placeit has been a huge time saver and it's going to help me take my portfolio to the next level."
Adam Chronister 5/5
---
Ready to Show off Your T-Shirt Designs with Beautiful Visuals?
Placeit has thousands (yes, we're not bluffing!) of apparel mockups you can use to promote your tshirt brand like a pro on social media or your website. Choose from a wide array of tshirt, tank top, hoodie, hat mockups and much more to boost your brand presence online – without the hassle of Photoshop or hiring a designer.
---