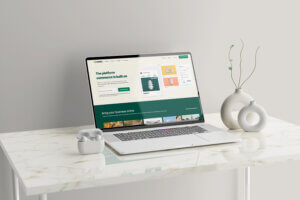 Even in 2023, finding the best e-commerce platform can be overwhelming, especially when there are tons of possibilities. But no worries, we're here to make it easier for you! That's why we have analyzed different companies to create a final list that includes the top 10 best eCommerce platforms with their pros and cons. Let's take a look at them! 
Here's What You'll Find:
Undoubtedly, e-commerce came to revolutionize the way we sell and buy products. However, with the arrival of the pandemic, its effect skyrocketed and strengthened enormously. This is mainly because more consumers in 2023 prefer to shop online for their favorite products and brands. So today, it's almost a necessity for all businesses to have a digital presence to enhance their growth. 
However, to get to that point, you have to choose the right eCommerce platform, and this is where one of the trickiest points comes in because, with a world of information out there, it can be overwhelming and challenging to find the one for you. So, before we get to the list, let's go over a few things you should consider before choosing one. 
---
What Is an Ecommerce Platform?
An e-commerce platform is a software that offers a complete and easy-to-use solution for selling and buying physical/digital products and even services online. 
In other words, it's an online store where you can sell almost anything you can imagine. 😉
---
Why Are E-commerce Platforms Great for Any Business?
To pump you up to take the next step to set up your store in the world of eCommerce, we've listed some advantages of selling through these platforms: 
Sell 24/7 online.

How amazing is it that you can take purchase orders while you sleep? Well, that's a luxury that couldn't happen in many physical stores. 

Work from anywhere.

You just need to have a device with an internet connection, and voila!

Note:

if you intend to live in a different state or country, consider your stock and delivery system, but if you're in your city, you just need your phone to keep working actively. 😉

Cost reduction.

We know that every business comes with costs, but the prices of eCommerce platforms are generally more affordable than renting and maintaining a physical store. 

Reach your target.

Everyone is welcome, but there's nothing better than reaching people who really love and enjoy your product. Thanks to the technology that has been combined with eCommerce and marketing tools, it's easier than ever. 

Convenience for your shoppers.

Forget about long lines and traffic; your buyers will receive your product at their doorstep thanks to your online store efficiency. 

Improve your stock system.

As you know, many website providers have adapted their products to sell purely online, including certain features and functionalities that make life easier for anyone who wants to start selling online. 
🔥 Keep reading: Top 5 eCommerce Experience Strategies
---
3 Points to Consider Before Choosing an Ecommerce Site
Is it what you need?

First of all, you should keep in mind that, although you can sell almost anything on the Internet, you should evaluate whether it's really the right tool to sell your product. For example, if you're a restaurant that offers home delivery services, the best option is probably to get into a marketplace such as Uber Eats. 

Visible and extra costs.

Then, consider that an eCommerce platform usually involves costs such as hosting, the domain, and the monthly or annual plan you choose for using the software. Also, in some cases, it might be necessary to pay extra for additional apps, plugins, or integrations to make your online store work as you wish. 

Your needs and goals.

Lastly, you'll have to be honest and evaluate which phase of your business you are in. For example, if you're starting from scratch or already positioned but want to digitize your strategy. 
Additionally, it's essential to evaluate your budget, the size of your company, the products or services you have to offer, your team size, and your years of experience in the market, among other factors. 
With that being said, it's time to reveal our favorite eCommerce sites. Let's dive in!
---
Top 10 Best Ecommerce Platforms in 2023: Which One to Choose?
1. Shopify
Ideal for: small businesses that require an easy-to-use online platform in no time (literally less than one hour).
About Shopify: It's one of the most popular eCommerce platforms worldwide. More than 500,000 businesses use this platform to sell their products online due to their simplicity and quickness.
Pros 🙂
Your online store in minutes.

It's adaptable, easy to use, intuitive, and has no technicalities.

Attractive and customizable templates, no coding required.

Abandoned cart recovery tool built into all plans.

Taxes are calculated automatically.

It has built-in email marketing for sending newsletters.

Hosting, domain, server, and updates included.

Good loading speed.

Acceptable customer service.

Lots of information and resources available: tutorials, blogs, forums.

Immediate order management.

Includes a store to integrate more functionalities.

Easy and good connection with marketing tools, such as synchronizing your Facebook and Instagram shops.
🔥 Learn how to sell on Instagram with The Ultimate Guide to Creating Instagram Shoppable Posts
Cons 🙃
You don't own your store. Shopify owns it; if you stop paying, your store ceases to exist.

Commission is charged for each transaction/sale.

Basic and limited checkout: if you don't use Shopify Payments and you want to add another one, you have to pay for it.

It doesn't allow your buyers to apply two coupons at the same time.

Regarding the shape or size, limited product options don't allow for more than 3. For example, size xs, s, m, and the large wouldn't be visible. 

Difficult to customize specific fields, requires code

Complete and professional reports cost additional money.

Most of the tools that include good features have an additional cost.

A limited number of free templates.
Pricing 🤑
Basic plan: $29 USD per month

Shopify plan: $79 USD per month

Advanced plan: $299 USD per month
⭐ Watch now: 10 tips on How to Sell, Improve and Rank on Shopify
---
2. BigCommerce
Ideal for: big players and even medium are welcome! 
About BigCommerce: This website builder is fantastic because it has plenty of features and unique tools to create and administrate a business. 
Pros 🙂
Create and manage your online store, upload products, and easily receive purchase orders.

This eCommerce platform allows you to modify and add content by dragging and dropping elements.

It's possible to customize it the way you want. It's very flexible, so you have freedom of choice.

Great for integrating your systems, internal software, and other apps.

Bigcommerce is a multi-currency platform. It has integrated geolocation, so your site adapts to the local currency of your shoppers.

Suitable for eCommerce and marketing tools-promotions, perfect for SEO.

Multichannel integration: you can control your offline and online channels from one panel.

There aren't any extra or hidden costs. The Monthly price includes hosting, unlimited APIs calls, and integrations with payment partners.

Get ready to get the best of your eCommerce by personalizing all your data and products. 

Real-time shipping calculations.
Cons 🙃
The variety of templates isn't wide, and the existing ones are very similar.

Some more advanced customization features may require code.

If your sales exceed a certain number, you'll have to purchase a higher plan.

To unlock the extra abandoned shopping cart features, you might pay an additional cost.

Last but not least, you can't make any changes from a mobile device.
Pricing 🤑
Customized pricing. BigCommerce will offer you a convenient package depending on your business, although the average price is around 30 USD per month.
---
3. WooCommerce
Ideal for: small and medium businesses that are looking for great functionalities and design customization.
About WooCommerce: It's a free plugin that turns your WordPress site into an online store and includes eCommerce functionalities such as managing shipping, payment methods, statistics, and everything you need to sell online. 
Pros 🙂
Thanks to its integration with WordPress, you can include a blog, courses platform, booking calendar, and more in your online store. 

Excellent flexibility and adaptability to scale your online business.  

Payments are available in +130 currencies.

Effortless and regular system updates thanks to its community of developers.

No commissions are charged. 

You don't have to start from scratch; templates and modules are available to use. 

Additionally, you don't need to code, although it has open-source code for more advanced aspects. 

Woocommerce is ideal for scaling your business, with plenty of plugins for anything you need. 

This eCommerce platform has high compatibility with Google search engines, Google Analytics, and Google Search Console. Also, with Elementor.

Optimized code for SEO positioning. In addition, your URLs are very clean, which Google likes!

Finally, there aren't product limitations, neither in number nor in features.
Cons 🙃
Some extensions (plugins) -third party- have an additional cost. For example, you need to install an external plugin to customize product categories, check sections, or send invoices.

You need to pay extra for the web hosting, the domain name registration, the SSL certificate, and, as we said above, the payment of the extensions that you want to use.

Intermediate-high complexity for non-experts. We recommend having an expert on your team or a web designer/programmer for advanced or technical details. 

Very vulnerable in terms of security and spam.

Emails aren't editable manually; you need to edit code to make changes. 

It doesn't offer a hosting service.
Pricing 🤑
---
4. Magento
Ideal for: medium to large companies with considerable sales volumes or those with a vast product catalog. Also, it's great for those companies that have in-house developers. 
About Magento: Now, as its own site suggests, it's Adobe Commerce. This platform is one of the best and largest eCommerce platforms that will help you create a highly scalable, extensible, flexible, omnichannel, and customizable online store.
Pros 🙂
Hosting and security are already included in the price.

High level of adaptability in terms of design and functionalities.

Great for automating tasks and data analysis, thanks to artificial intelligence.

Plus, it's a great eCommerce platform when it comes to marketing tools to attract customers and improve the sales experience.

Easy-to-use interface. It works with a drag-and-drop tool.

Changes and updates happen quickly. 

Adobe eCommerce allows multiple sales channels, stores, currencies, languages, worldwide shipping providers, and brands (even to other countries) but from the same platform.

Easy to sell customizable products and even digital goods online. 

Adaptable for any business, whether it's B2B or B2C. 

It's highly secure.

Magento also has a focus on SEO.
Cons 🙃
Slow learning curve.

There aren't many Magento experts, so prices are high when looking for a developer. 
Pricing 🤑
To check the prices in 2023, you must request them on their site through a form. 
⭐ Keep learning about this topic with The Ultimate List of Ecommerce Tools for Business Growth
---
5. PrestaShop
Ideal for: small to medium businesses who want to create and update their online store effortlessly and in a friendly way. 
About PrestaShop: It's an eCommerce platform 100% designed to sell online. It allows you to create your online store as you want and with all the features you need.
Pros 🙂
Allows you to customize with multiple languages and currencies.

High level of flexibility to customize aesthetics and features.

Allows you to generate invoices in real-time when customers place an order.

This eCommerce platform is great for a higher volume of products.

Personalization of the payment experience.
Cons 🙃
Installation of its modules (plugins) isn't free but allows enhanced functionalities.

Server, domain, functionalities, and modules are extra costly and time-consuming.

Installing several modules can cause performance problems because there may not be compatibility between modules.

Some of the advanced features can be hard to understand for non-technical users.

In addition, it can get slow from time to time. 
Pricing 🤑
Free. However, you need to purchase a hosting plan and a domain name to start. 
✨We suggest: Email Marketing For eCommerce Business: 4 Best Practices to Expand Your Business!
---
6. Hostinger Website Builder
Ideal for: small or medium-sized biz owners who are just starting out and have no coding knowledge. 
About Hostinger Website Builder: It's an AI-powered, drag-and-drop site builder designed for those who need a ready-made, customizable template.
Pros 🙂
Hostinger Website Builder offers an all-in-one solution for website builders and web hosting services.

It prioritizes convenience. Aside from the drag-and-drop editor, you can utilize AI to build your eCommerce store.

Its AI tools enable you to create an eCommerce logo, written copies, and a heat map to analyze the user's behavior while browsing your online store.

It enables you to sell up to 500 products without transaction fees.

It provides more than 100 customizable templates that are mobile-friendly and optimized by default.

It offers multiple payment options, including PayPal, Stripe, and .kevin.

Hostinger Website Builder offers 24/7 customer support through live chat and email tickets. It also provides self-help options, which include tutorials, the Hostinger Academy YouTube channel, and a comprehensive knowledge base.
Cons 🙃
Some users pointed out that the grid editor limits design customizability.

If you wish to export your website to another platform, it simply won't be hosted.

 It doesn't have phone support.
Pricing 🤑
An accessible budget: $2.99 USD per month.
7. Zyro E-commerce
Ideal for: small and even medium businesses that are starting and don't have any coding knowledge. 
About Zyro: It's a website builder designed for people who need a ready-made but customizable web page. 
Pros 🙂
It's effortless and well-designed for beginners. It doesn't need any code because it works with a drag-and-drop editor. 

It has a heat map -which works with artificial intelligence- to analyze the user's behavior while browsing your online store.

Their templates are mobile-friendly and optimized by default. 

It allows you to display from 0-to 100 and even up to 2500 products, depending on the eCommerce plan.

Plus, it offers multiple payment options.

Zyro has technical support available -through an online chat or via email, but no phone calls- and a suggestion box to integrate certain functionalities or improvements in general.
Cons 🙃
If you wish to export your website to another platform, it simply won't be hosted.

The SEO part has a lot of room for improvement since only the title and description of the page can be improved but not the rest of the content. 

The customization elements and tools are minimal.
Pricing 🤑
An accessible budget: 
Business: $11.49 USD per month

Advanced store: $25.90 per month
---
8. Weebly
Ideal for: beginners with small budgets that like to work on WordPress.
About Weebly: Here, we find another trustworthy (owned by Square) website builder that allows you to create a simple website, a blog, and what we care about: an online store in a professional but friendly way.
Pros 🙂
It has an intuitive, user-friendly, and somewhat basic interface.

Customizable templates that work with drag and drop functionality.

No matter if you have 1 or 1,000 products, Weebly makes it easy to take orders to sell online better.

This eCommerce company is perfect for selling digital or physical products and services.

It's possible to manage your store even from a mobile device. 

It has +200 apps and integrations to boost your business.

Free web hosting and domain for all plans.

Being a platform specialized in eCommerce, Weebly achieves a loading speed of no more than 3 seconds!

It works great for SEO and search engines. 

Plus, your eCommerce store will have an HTTPS which means that your website will be protected thanks to the free SSL encryption option.
Cons 🙃
Weebly may not be the best eCommerce platform if you want to sell in other countries because you'll need other apps to translate the content and make other adaptations.

There are certain limitations in terms of customization aspects. For example, the colors of a CTA.

Weebly lacks flexibility when it comes to payment platforms because it only supports two: card payment and PayPal.

If you'd like to restore your eCommerce site – to a point in the past – you'll need to contact the support team.
Pricing 🤑
Pro: $5.94 USD

Business: $12.39 USD

Business Plus: $18.83 USD
*approximate prices
---
9. Sellfy
Ideal for: POD sellers and any talented artist that wants to sell online!
About Sellfy: A cloud-based eCommerce solution for selling digital content has arrived. So it is ideal for content creators like YouTubers, musicians, artists, decorators, writers, and more! Sellfy allows them to sell content subscriptions, physical and digital products, videos, graphics, and print-on-demand products. 
Pros 🙂
It only takes a few minutes to get your online store ready and start selling your products. 

Once you complete a sale, you'll get your money immediately. 

It's perfect for POD sellers because the store already includes print-on-demand tools. 

It's possible to manage your eCommerce shop from its mobile app. In addition, all its templates are adapted for this type of device. 

Custom domain, hosting, file security, and even store customizer are already included in the price. 

Thanks to its geolocator, all transactions are converted into the local currency of your buyers. 

It includes lots of specialized tools for coupons, email, upselling, tracking pixels, and cart abandonment when it comes to marketing.
Cons 🙃
If you exceed a certain number of sales per year, you'll be required to upgrade your plan to the next level. 

Flexibility in customization is almost non-existent. This means that if you want to show a look and feel that matches your brand, it will be difficult to achieve. 

Few integrations are available to scale your store. 

Finally, there's a type of "watermark" on the platform, and the only way to remove it is by acquiring a business plan. 
Pricing 🤑
Free

Starter: $29 USD

Business $79 USD 

Premium: $159 USD
*Shown prices are according to the monthly plan
---
10. Shift4Shop
Ideal for: anyone who's looking for an online store equipped with all the necessary tools and functionalities to convert and sell more physical or digital products. 
About Shift4Shop: Before, it was known as 3D Cart. But, recently, they experienced a rebranding. However, it's still an e-commerce software that allows you to create a website ready to sell, as it includes a shopping cart, real-time shipping, and fast and secure payments.
Pros 🙂
Creating an eCommerce website is entirely free. Also, it includes a free SSL certificate and domain name. 

Plus, according to their site, it has a wide range of "features, product and order management, marketing tools (email, social media) for customers and more."

Shif4Shop allows you to migrate your eCommerce site for free to their platform. The only condition is that you exceed +5k sales per month. 

Their templates are SEO-oriented and adapted to mobile devices. 

In addition, it includes a cart abandonment recovery tool

It's possible to get real-time shipping rates. This is because your online store will be able to integrate with a variety of carriers such as UPS, FedEx, USPS, and more!

Shift4Shop integrates PayPal; for an immediate and seamless checkout experience. It also has unbreakable anti-fraud protection. 

Finally, you can connect your online store with other marketplaces for easy inventory management.
Cons 🙃
It doesn't have a wide range of apps or additional plugins. It's very limited compared to other eCommerce platforms, e.g., vs. Shopify. 

It isn't possible to customize every detail or button on your site. Also, the beauty of the templates is elemental. 

The editor usually takes a while to make changes and separates it into different menus/sections.
Pricing 🤑
Monthly plans:
End-to-End Ecommerce: 0 USD

Basic Store: 29 USD*

Plus Store: 79 USD*

Pro Store: 229 USD*
*No transaction fee
🔥 You might like: 5 Ways Design Affects Your eCommerce Site
---
Extra: Ecwid
Ideal for: Beginners and small businesses that want to create a ready-to-use online store without the need for coding or programming skills. It's also great for connecting with social networks and marketplaces. 
About Ecwid: It's a free eCommerce shopping cart and online store that allows you to sell online and physical products.
Pros 🙂
It's possible to build a website in 5 minutes from scratch and for free!

There's no need to upgrade or implement security measures, as Ecwid already includes it.

Good marketing tools; many of them customizable and configured to do it automatically.

You can sell from anywhere (e.g., Facebook, Google, Amazon, and more) and within the same platform: Ecwid

It also includes a mobile app version to manage your online store from the palm of your hand.

If you already have a website, you can easily integrate it with Ecwid.

According to their official website, you can "control everything from a single dashboard with centralized inventory, order management, pricing, and more".
Cons 🙃
Limited options for store customization

Few features to grow and scale your business
Pricing 🤑
Free forever: 0 USD

Venture: 15 USD

Business: 35 USD

Unlimited: 99 USD
The above prices are for monthly plans. We definitely recommend checking the annual plans for saving. 
---
Final Recommendations
Finding the best eCommerce platform doesn't depend on a list of what has worked for others; it depends on what you need. Nowadays, thousands of large companies operate with sites like Shopify, and some smaller ones dared themselves to choose big players such as Magento as their eCommerce provider. As you see, there aren't any written rules, and in the end, it's all about choosing what works for your business.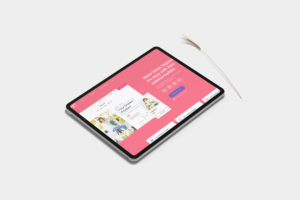 Here are some quick tips to help you clarify: 
Take a moment to think and decide what you want to achieve with this online store.
Is it an experimental project, or do you want to dedicate 100% to it? We mention this because we noticed that platforms like Shopify or Zyro don't allow you to migrate your website to another one, which means that you would have to start from scratch in the future. 

We also suggest you review the more advanced plans to see if they'd be a good match for when you want to scale your business. 
Make a list of the features and functionalities you'd like your eCommerce platform to have.
Classify it in two aspects: "non-negotiable" (i.e., must-have feature) and "I can live without" because it's something extra that won't affect the primary goal. 
This way, you'll be able to filter your options more efficiently, and you'll have the eCommerce platforms that really fit what you're asking for. And remember, 'he who pays the piper calls the tune.'
Take advantage of free trials and demos.
Once you have narrowed it down to the three best eCommerce platforms for you, which will be your finalists, we recommend you explore their sites and try them during the trial period. Generally, many providers have it, and if not, they have "demos" for you to play with a test page. And for a very robust comparison – and from all perspectives – compare: 
User-friendliness

Design

Site building

Integrations and plugins

Help / Customer Service

Quality – price

Hidden – extra costs

Functionality

Analytics

Security

Multiple payment methods
---
FAQ Best Ecommerce Platforms
And that's a wrap! We hope this list has helped you clear your mind to make the best decision for your business. Don't forget to check our guides on How to Manage a Successful Clothing eCommerce Business and How to Market Your eCommerce Store on Instagram?
Let us know which eCommerce platform you'll give a try! 💜
---
---