To Engage With Your Customers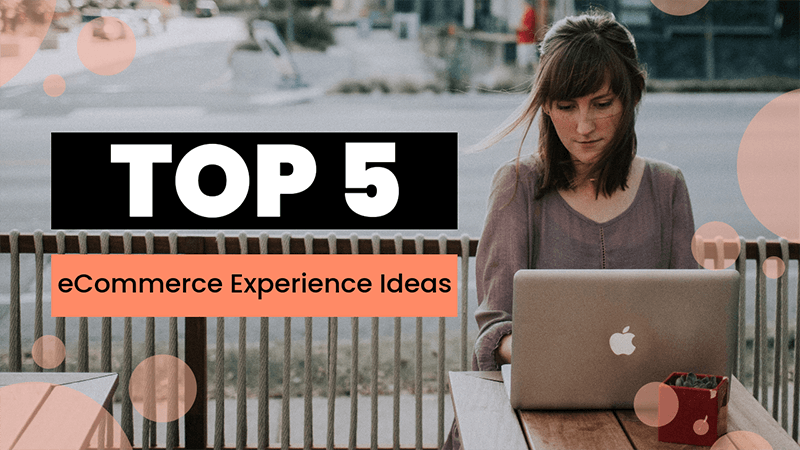 Did you know that the probability of selling to your existing customers is more than 3 times that of selling to a new customer? So we are here to go over 5 eCommerce experience strategies you can use to engage with your shop customers! 
Yet, only 16% of businesses focus on doing that. The rest focus on acquiring new customers and trying to sell them their products. Here's when having a customer engagement strategy comes in handy.
A customer engagement strategy is a plan to connect & interact with your existing customers so that you can build meaningful relationships with them. 
Every customer loves to be heard and see that his/her opinion matters to you. Engaging with them for a conversation where they can speak their mind and you can share valuable insights will help you nurture the business relationships. 
Why is it Important to Engage with Your Customers?
Having a customer engagement plan helps in building customer loyalty as well as retaining existing customers. Here's how both of these attributes benefit your business –
Loyal customers are more profitable
A recent study showed that acquiring new customers is actually more expensive than retaining existing customers. But keeping that aside, loyal customers are the ones that would make repeat purchases and most probably have a higher-order value the next time they shop from you.
More word-of-mouth referrals
As a customer continues to make repeat purchases from you, it indicates that the customer trusts your brand and products. Such customers are more likely to refer your brand to their friends and family.
Engaged customers provide better feedback
With higher trust, comes higher responsibility. Customers that truly appreciate your products are more willing to give you honest feedback and are comparatively more forgiving than a customer purchasing from you for the first time. This also boosts the trust and reliability of your services with an increase in customer satisfaction.
An enhanced product and service
Customers using your services know about your product more than anyone. They know what is working the best and what can be improved. Customer feedback makes your job easier by giving you exactly the fodder you need to improve your product and saves you several hours of brainstorming.
A loyal customer will repurchase quickly as compared to a new customer as they already know why your product is beneficial to them. While you're giving pitches and samples to a new customer, an existing one will give you double the business. 
Being intentional with your customer engagement plan also helps in developing an emotional bond with your customers, which makes your brand stand out from the crowd.
Now that you understand that having a customer engagement plan is crucial, here are 5 strategies that you can use to engage with your eCommerce store's customers.
1. Offer Special Discounts & Exclusive Access
The simplest way to engage with your customers is to offer special discount codes or provide them with exclusive access for sales and any events that you may host. You can also send in a personalized gift or a thank you note which would make your customers feel that you've really put in some thought while packing their order.
Delighting customers does not just mean fulfilling their needs. Lots of brands can do that. What it really means is to craft an experience that establishes an emotional bond between the customer and your brand and gives them something to obsess over. 
2. Use Social Media to Share Valuable User-Generated Content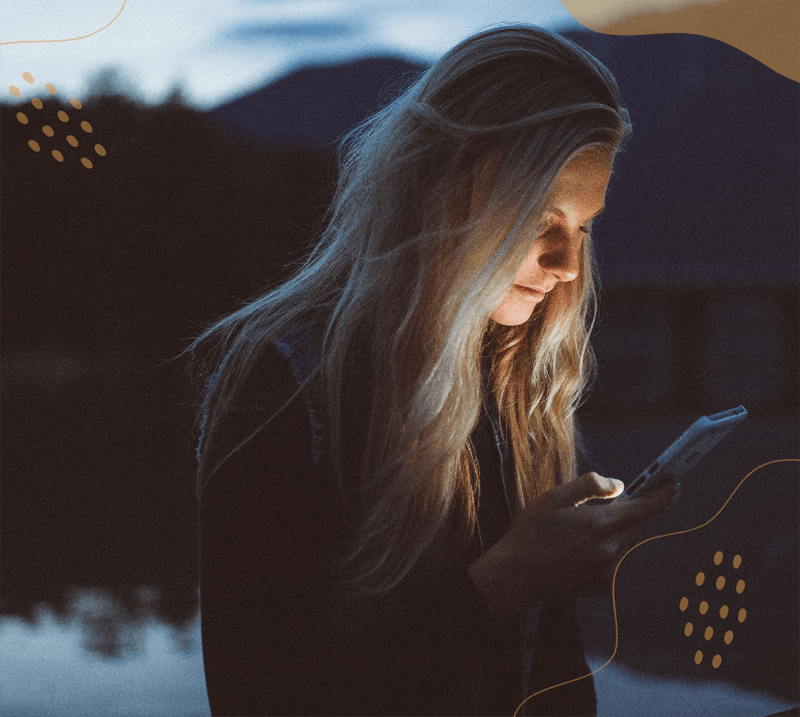 With more than 2.8 billion people using social media around the globe, it is evident that it becomes important for you to hang out where your customers do. Using social media to publish valuable content does not help in engaging your current customers but also makes your brand visible to future, potential customers.
Simply being active on various social media platforms will not get you any eyeballs. Posting valuable content on social media is what will, instead. Let's say you run an online store selling cool, graphic t-shirts. You could post about how someone can style your t-shirts in different ways or for different occasions. This will add value to people who've bought from you.
You can also ask your customers to tag you when they post a picture wearing your t-shirts which you can then repost from your account. Customers like it when you acknowledge their posts and make them feel involved. You can also ask a few customers to share their experiences or feedback on your brand over social media. This helps your brand gain credibility and attract new customers.
3. Personalized Outreach
A simple but personalized message on a customer's birthday or anniversary will make them feel special & create a positive association with your brand. You can club your message with a discount to bring them back to your store. 
In such cases, an online business phone system can come handy. They let you create a secondary mobile number for your business without opting for a new phone or an extra carrier plan. On top of that, they also help you register and use numbers from other countries to reach out to your international customers without purchasing an extra SIM card.
Email marketing is a great way to send personalized communication. You can craft your messages based on the customers' interests, past purchases, location, age, and other demographic data. For example, you can send an email about sales on skirts in your New York City store to only females living in that city. Likewise, you can notify them about an innovative customer training program that utilizes Customer Training Software, aiming to enhance their satisfaction with product usage. 
---
---
, aiming to enhance their satisfaction with product usage.   
You can also use email to keep your customers updated about any new product launches, or special events and can also use this medium to collect valuable feedback. 
⭐ Keep reading: 8 Email Design Best Practices for 2022
4. Provide Good Customer Support
Here's a secret, it's impossible to please all your customers every time. So don't give yourself a hard time because you messed up an order for one customer. What you can still do to make up for it, is provide an excellent customer support experience. This can be done through virtual phone systems, email, or any other communication methods you choose.
The first step is to acknowledge that you might've made a mistake and respect the customer's intent to give you feedback. Use this feedback to improve your product offerings, instead of looking at complaints as something you've got to 'deal with'.
If you want to act proactively, you can give a good shopping experience on your website as a cherry on top.
5. Design a Loyalty Program
A loyalty program is a marketing strategy that encourages customers to keep shopping from your store. Offer incentives such as free shipping, gift cards, discount coupons, or cashbacks.
Here are a few benefits that brands have noticed after running a successful loyalty program –
Win back lost customers

– Having a loyalty program in place may help appeal to customers that might've shopped from your brand once and then lost touch.

Retain existing customers

– Loyalty programs are the best way to make your existing customers feel valued and increase their affinity with your brand.

Increase lifetime value

– Having a good loyalty program in place will translate into frequent purchases, thus increasing the lifetime value of your customer.
Things to remember while implementing a customer engagement strategy
Before you start implementing the customer engagement strategy you've developed, take care of the following pointers for a seamless experience.
Omnichannel communication

: Your customers may choose to email you or drop a query on your social media page. Make sure that you are regularly checking all potential modes of communication so that you don't miss out on anything. Delayed reverts create a bad impression and lead to frustrated customers. To effectively manage this, streamline your communication channels or choose a tool that can provide a single dashboard to view all the online activity.

Train your staff

: Having a well-informed and proactive staff can completely change your business for good. You can invest in a proper training program for your team so that they can provide a better customer experience and build genuine personal connections with them quickly. 

Be customer-centric

: This is crucial for running a sustainable business. If you're engaging with your customers for just personal benefit, they'll see through that. Instead, align yourself and your team to think about the customer first so that you can build a real customer following. 
It is important to build trust first so that the customers take your suggestions seriously.
Keep up your promises

: If you've committed a deadline to your customer, follow through with that. If you've promised a custom order, deliver that. 
Failed promises make you seem unreliable, so make sure that you're calculating every external dependency before committing something to your customers.
If due for any reason you're unable to do so, inform them beforehand. Usually, customers are reasonable so don't worry about missing an opportunity. It is better to deliver a day late than hand out a poor-quality product on time. 
🔥 Keep reading the Top 10 Best Ecommerce Platforms: Discover the One for You
Wrap Up
Customer engagement is a continuous process. After all, even you don't want your customers to recommend your brand just once, right? You'd want them to talk about your brand repeatedly and in a positive tone.
By engaging meaningfully with your customers, you can ensure that your customers don't just like your brand but also become lifetime advocates for it.
Author's Bio: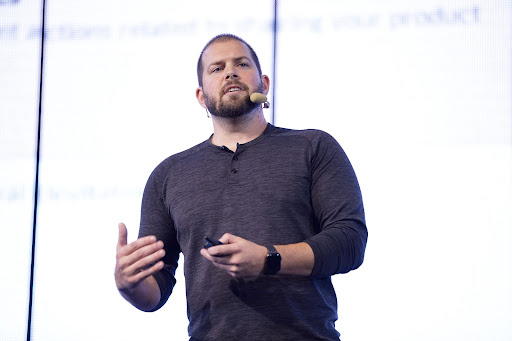 Trevor is a SaaS growth consultant and managing partner of Ring4. He leads product development and drives innovation for building the best lightweight business phone solution in the cloud.
---
---