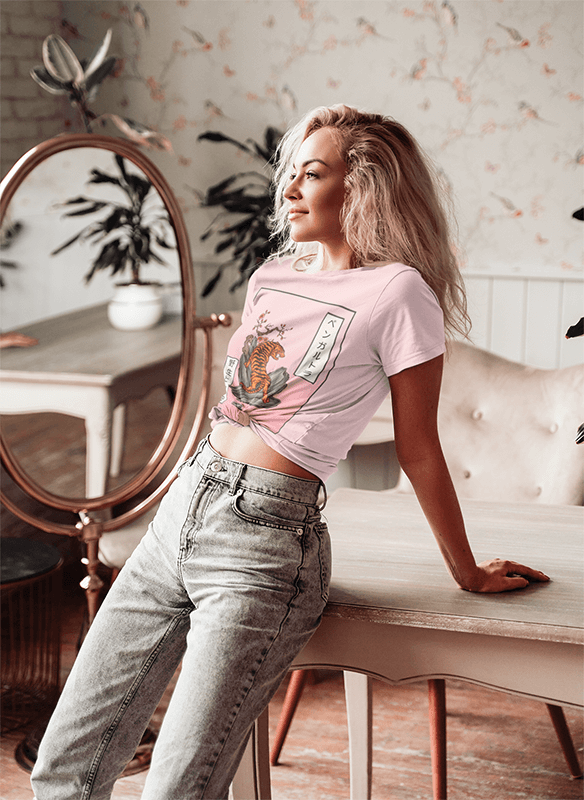 One of the coolest aspects of clothing eCommerce businesses is that styles and trends are always shifting and evolving. What's cool today might be out of fashion a month from now. What used to be awesome sometimes fades and then comes back years later (yeah, we're talking about jeans).
What You'll Find
Managing an apparel business, whether it's outrageously patterned underwear, t-shirts with eye-catching designs, or simplistic tops, can not only be fun but also profitable.
Luckily, starting and running a clothing business isn't as stressful as it sounds, especially considering so many tools are already online at your disposal. Currently, there are many ways to set up your online store in no time without the struggle of finding an actual space to display your clothes. Let's go over a few ideas to get you started.
1. Leverage Your eCommerce
Your brand's online presence is just as significant as the product you're selling. The first step in this adventure is to start with a visually appealing website that delivers a friendly user experience. Building an attractive website is a significant step to getting people to explore all over your site and add products to their shopping carts.
With eCommerce surging, retailers like yourself must work diligently to differentiate from the pack. First of all, your branding should stand out. With this, we mean to get a professional-looking logo, choose a font family, and have a cohesive color palette. When done right, branding can uplift the value of your brand.
Also, make sure buying at your store involves a sweet deal for potential customers. You can offer free shipping, a competitive return policy, or accessible online payment options for customers.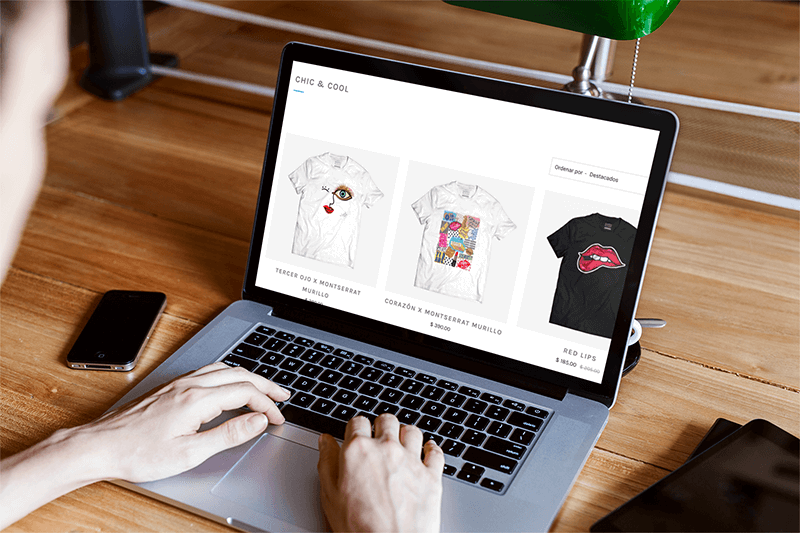 According to 3dcart, online stores offer an average of three online payment methods at checkout, including digital wallets. While you make sure your shoppers have a smooth customer journey on your online store, it's also wise to consider using an online business bank to make transaction organization simpler on your end, too. This will also make it easier for you to understand your cash flow and make necessary financial shifts.
Once you get your eCommerce in check, your challenge shifts to making sure people can find your products online through ads.
🔥 Find out what are the 10 Best Ecommerce Platforms in 2022
2. Curate Ads for Your Audience
Generating traffic to your online store can be one of the most significant challenges. People don't just show up at your website because it looks like what they're looking for, you need ads in order to get clicks.
Shoppers have tens of thousands of options, and once they find a store or brand they like, they tend to stick with it. Regardless of how great your product lines, price, or website are, getting people to pay attention is the biggest challenge when it comes to marketing your new online clothing store.
Craft ads based on your target demographic and set a part of your budget to invest in Instagram and Facebook ads. If you need a walk-thru on how to go about this, learn more here.
Depending on your line of apparel, low-production cost video ads may be the best way to demonstrate how your product looks in real life.
The way you present your product goes a long way to trigger a connection. Focus your efforts on presenting professionally to let your customers know they're paying for a worthy, quality product.
If you can afford to tap into influencer marketing, look at people who are popular in your space and offer them free products to wear in a post and tag your brand. This can quickly turn thousands of their followers onto your brand and hopefully lead to a spike in traffic and sales.
If your site is focused on a hyper-local market, take the same idea, and apply it to micro-influencers in your area who can help you bridge the gap between your product and the local market.
A study by Nielsen found that 83% of people trust the recommendations of people closest to them, including those they look up to. This word-of-mouth spiral can lead to a surge in the way your brand's talked about and help you get in on the ground floor of your ideal communities in a natural way.
3. Keep Things Fresh for Returning Customers
Once your online store is optimized for users, and your ads start generating traffic and sales, the next step is to make sure you keep people coming back.
It's important to keep in mind restocking inventory on popular products. For some time you'll be trying and experimenting with new things. After that trial period, pay attention and make an effort to know when to scrap a product line and come up with a redesign or something fresh. Keeping your apparel suitable for ongoing trends can boost all the hard work you've done up to this point.
If you aren't the best at graphic design, there's no need to worry, there are plenty of online tools to help you out. Additionally, if you're looking for a little inspiration, you can customize ready-made designs in seconds to put your brand's touch on them.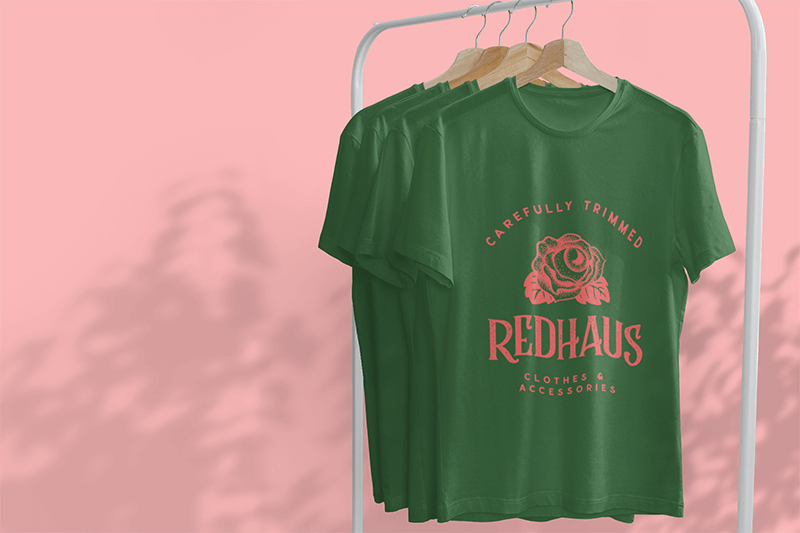 Once you get your designs set, use apparel mockups to set them in real-life scenarios. Remember that there are seasonal products, and your visuals should adapt to each time of year.
Keeping inventory fresh and full of updated designs will not only keep customers coming back for the next season's newest items but can also open the door for you to further market your business.
When it comes time to launch new designs, you can slash prices and move old inventory quickly. You can also come up with exclusive sales on new products, or offer a special deal for people who follow you on social media, or subscribe to your mailing list. This buzz goes hand-in-hand with the tips from the section above and can be yet another point to get people excited about new products.
To Wrap It Up
Whether you're in the business because you're passionate about style, and design, or only looking for another source of income, the eCommerce apparel business can be profitable.
Managing your own online store can be a challenge. Nevertheless, once you manage logistical issues such as deliveries and having to redesign styles every few months, you'll be on your way to success.
Remember that the fun part of this is staying current with popular trends. Get to build a brand that people love, and who knows, maybe your outrageously patterned underwear will become a hit. You never know!
👕 Before you go, learn how to create a clothing brand logo for your eCommerce brand!
---
Find the Designs to Make Your Clothing Ecommerce Shine
There's are plenty of designs available for every trend and season. Your clothing ecommerce will do great once you master these business tricks to keep things going smoothly.
Get Your T-shirt Designs Ready!
---