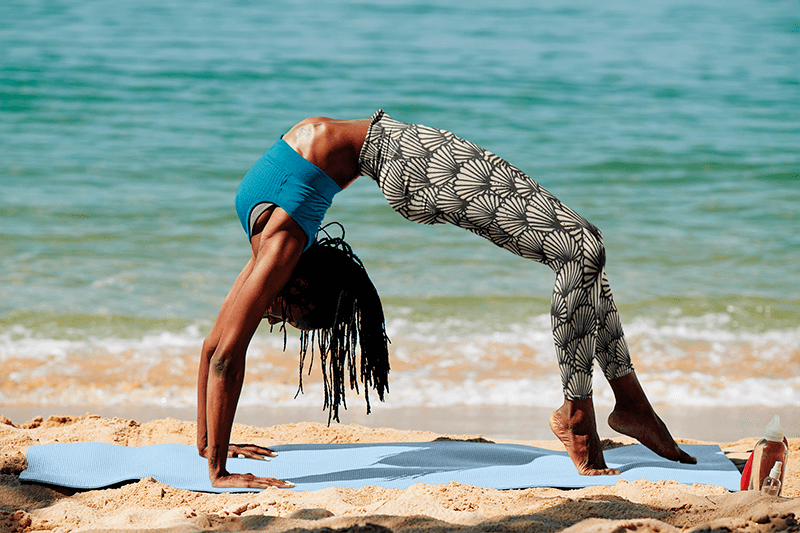 So you are starting a business focused on promoting health and wellness, among others… we are here to help you build a powerful brand for your business! Whether you are focused on nutrition, fitness, emotional wellness, spiritual wellness, products to help people achieve wellness like holistic medicine, and so on, we certainly have a perfect design for you! In this post, you will see all the wellness designs you need to build a solid brand. And the answer is no; you do not need any kind of design expertise to create your business brand but don't worry about this just yet. We will walk you through it all. 
🌸 Jump Ahead to What You Need:
Now, we've established that we will help you to build your own wellness business brand, but also want to discuss other great ways you can get your products or services out there for everyone to see! You want to help people, and we will help you achieve this with super easy tips that will make a difference for your wellness brand to become popular among those who need it! 
🌱 A Growing Trend
With elevated prices on health care, more and more people and interested in their wellbeing. People are starting to look at the way they eat, how they take care of their health, and having a positive mind routine every day to stay on top of things! All of this is due to how our day-to-day situations are affecting our health with poor diets, air pollution, sedentary jobs, high stress, loneliness, and more. This means there is a growing opportunity for new wellness companies to emerge! In fact, health and wellness businesses are worth millions. It is now a vast industry!
Business Opportunities
The final goal all wellness industries have in common is to improve people's physical, emotional, and spiritual health. What are some common services and products that are popular in the wellness industry? Air purifiers, body detox products, water filters, hydrating products, natural products for health and well-being, all fitness-related, comfort products, positive mind improvement services and apps, health coach business, become a private teacher, among others.
🚀 First Your Need Wellness Business Logo
So the first thing you want to do to start your wellness business is your very own logo. Think about designs that evoke what your whole business is about! Do you want to go for peacefulness, a natural look, healthy, and clean? Get inspired by a few of our logo templates, or find more on our logo maker. 
💡 To create a logo, simply choose templates that fit and start customizing! In just a few clicks, you can have a professional, high-quality logo waiting for you. 😊🙌
Wellness Branding
Once you have your wellness logo design, you can create all sorts of branding materials to promote your new business, like business cards, flyers, and more. Are you writing a book? Great news! You can also design your book covers for wellness topics.
Wellness Flyer Design Templates
Wellness Business Card Templates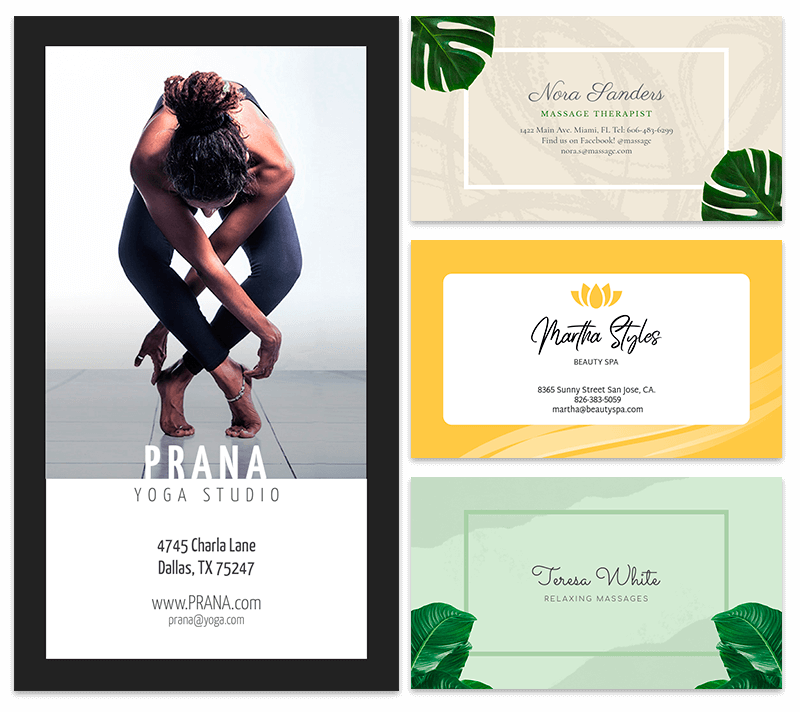 Wellness Book Cover Templates
🌈 Wellness Marketing
Once you've started your brand and branding assets, you can start promoting everywhere! Mainly think about your social media! Get your brand on every platform that makes sense for you, meaning wherever you can find your target audience. This is why it's super important that you understand who they are, where they are, and what their interests are. Make interesting content to post on Facebook, Pinterest, Twitter, Instagram, and so on.
Social Media Promotion
Promote using social media ad banners, share coupons, and post exciting content! Brand your social media channels, also using attractive social media cover designs. 
💡 To keep your brand consistent, now you can make use of our Placeit by Envato bundles, which work like a carousel with a cohesive visual identity to ensure your designs look the same. Take a look at some examples for your Instagram account:
Wellness Channels
Video vlogging is an excellent piece of content marketing. Tell your audience all about you, your philosophy, and how what you do can help them with exciting videos. Whichever platform you choose to stream or upload your videos, don't forget to brand those too with cool thumbnails, banners, starting soon screens, and more. 
💡Merch for Health & Wellness Business
Now, another great way to launch your business brand into the wild is by designing some awesome merch for your supporters, fans, or wellness enthusiasts just like you! You can design t-shirts, hoodies, fitness clothing, tote bags, saddlebags, yoga mats, coffee mugs, and so on! Choosing quality material is key here to maintain high branding standards. The possibilities are infinite! 
You can also consider creating valuable resources to track habits in this wellness journey. Take a look at some examples you can customize with Placeit:
Mockups Make It Even Easier
Mockups can help you post your merch using high-quality and, most importantly, beautiful images to make your products look extra appealing!
✏ A Few Tips for the Wellness Business Owner
1. Tell a Story
Stories help your audience really connect with your business at an emotional level, so be sure to include these in your marketing strategies. Don't worry about your storytelling; wellness has a lot to offer in terms of stories; talk about someone who changed their life, and how someone changing their habits led to them feeling great! The secret is to be as authentic as possible! Talk to your followers with a real person's voice and be honest about your content. 
2. Consistent Social Media
Post high-quality content and do it consistently. Elaborating on a social media calendar can really help you keep your dates straight. Whenever a brand goes through a dry spell on social media, the audience loses interest. 
Also, try posting paid ads to pump up your profiles. Make sure to A) Boost a clear and eye-catching call to action that has all the information you absolutely need and B) filter your audience right so that your message gets to the people who have a clear intent to follow your brand; otherwise, you won't get the results you wished for. 
3. Use Video to Connect
Video content has taken over the internet, with more and more users watching streaming channels every day! There are tons of options when choosing which videos to share. Try a few and see which one works best for you. You can even create a video vlog where you can continuously answer your audience's questions, tell them your big news, share success stories, tell them how your products work, and so on. 
4. Contact Your Local Influencers
Make relationships with local influencers that share your vision. It's essential that you choose people whose followers could be yours too. For example, let's say you sell vegan products; you probably want to choose a vegan influencer whose followers could love your products! 
5. Stay Authentic No Matter What
Loyalty is something brands will hardly obtain from their followers after months of hard work or even years. Don't mess with your audience by selling out. Stay true to your business vision, and keep it 100% real on every post, video, every live stream, everywhere! 
Last Thoughts
So there you have it! Building a health and wellness brand is an exciting experience! Do what you love with a reliable brand that can build trust in your target audience. Use easy tools that can allow you to brand and design even when you are not a professional designer. Basically, Placeit does all the design for you; all you have to do is choose! Get your wellness designs ready in a breeze. 
---
---
Create Stunning Health & Wellness Designs to Launch Your Business
Find out which designs you need to start a health and wellness business. we give all the tips to build a solid brand and promote it successfully to your audience. Make all your wellness designs with easy tools.
Wellness Designs
---