& Get to the Right Audience
One essential task when starting out a company is your business branding. The brand you create is a whole lot more than just a logo, colors, and a tagline. Your brand is also made up of your values, your message, and your purpose. It is these things that will make you stand out, and it is these things that ensure you have the right audience. 
Almost everyone who dreams of starting a business jumps in heart first. They have images running around in their heads of sharing their passion, providing solutions, and gaining a high income as a result. 
Starting a business is filled with excitement, anticipation, and a whole lot of blind faith. Yet, as any entrepreneur will tell you, there comes a time when the dreams give way to more hard work than could have ever been imagined. 
Yet, here's the catch; your branding doesn't merely attract your audience, your branding IS your audience. You can craft, design, write and create this unique brand in order to stand out to your target market, but it doesn't end there! This audience reacts to your marketing and your products or services in a way that truly shapes your brand. 
Your audience's response to your business is the crux of your brand.  Whatever your message is, whatever your business promotes, whatever your tagline says, if it doesn't resonate with your audience and get them to take action, then it's really not your brand at all. 
🔥​ Check out this post on everything you need to brand your business.
The Importance of Branding
In order to understand how your audience affects your branding, you need to really understand what branding is and why it is so important. 
On a large scale, your brand is what comes to mind when people think about you. It's your identity, your heartbeat, your image, and it cannot exist without a group of people that support it. 
On a smaller scale, your brand is the feeling that your audience experiences when they first hear about your business. Your brand is your offerings, the solution you provide, and your accuracy in providing it. Your brand is also the connection you build with your audience and how you build them. 
Do you see the common thread? Branding is connection, solution, trust, experience, feeling, and heartbeat. The common thread woven throughout is authenticity. Whatever you do, however, you market your business, branding your business with your target audience in mind will enable you to provide an authentic experience of connection, solutions, and trust. 
When you do this, you are opening your business up to loyal customers that are ready to determine if your solutions will work for them. Hear this again: you aren't looking to advertise; you're looking to pull out your target audience from behind a wall. You're looking for the people who hear you, trust you, and are ready to take the next steps with you. 
Why, then, is branding important? Because, with it, you can pinpoint your people. You can draw them out. You can stand up in a crowded room and yell, "Who's coming with me," and they will follow.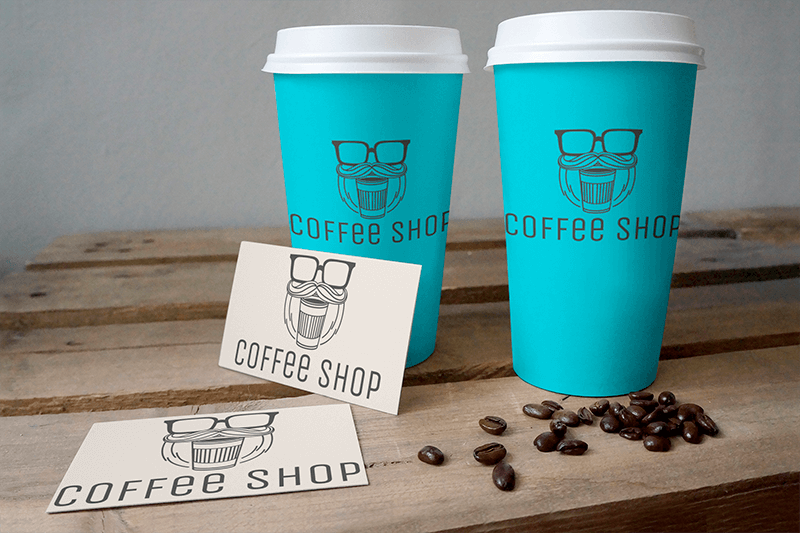 Mockup of two branded coffee cups and two business cards
🛁  Check out these cleaning services' logos!
Determine Your Target Audience, Develop Your Voice
You need to know your target audience. You need to know what they like, what they eat, and what they enjoy doing on a Saturday night. You need to know the ins and outs of who they are in order to make them a part of your branding. 
While being completely unaware of the fact, your target audience will determine how you market and who you market to. They will determine your connection with other businesses. They will help to determine your success or lack thereof. 
Pinpoint your target audience and take the time to get to know them. Be where they are, on both a tangible level and online. Research through social media; see who they're following, and listen to their comments, responses, and words. Notice what matters to them and where they seem to be needing help. 
As you develop a deeper understanding of your target audience and their needs, you will be better able to craft your values, message, products, and overall voice around them. 
Imagine you're in a busy store looking for a friend. You're crowded by people who are all relatively the same age, same height, same basic look, and they're all chatting with one another. You're tired of walking up to each person and looking directly in their face to see if they're your friend, so you find a chair and take a seat. Finally, while you have your feet up, your head back, and your eyes closed, you hear a voice! 
This voice cannot be mistaken. This is the voice of your friend. You don't open your eyes because you don't need to see them; you know this voice and you can listen while it draws closer. When the voice has grown so loud that you know they're close, you open your eyes and see your friend right in front of you. 
All of the search and struggle to find something ends when there is a distinctive voice that one can always recognize. This is why you create a brand and this is why your brand is designed around your audience. By weaving a cohesive thread between the soul of your business and the heart of your audience, you are able to develop a voice, a set of values, a brand, that is recognized and desired. 
Prove Your Values
Authenticity is one of the most important qualities that consumers are looking for in a business. They want to be able to build a connection with a business based on shared values and to trust that it is genuine. 
Your brand can deliver a targeted message and claim to have values all day long, but if it is not intentionally proving those values, your audience will begin to lose trust in your brand, viewing it as inauthentic. 
Your brand's values should encompass the way you want to make your audience feel, as well as the solutions you want to provide, and the causes you want to make a difference in. 
The feelings you are attempting to create in your audience will be a reflection of the overall customer experience. They will be desired, positive feelings that are supported by the solutions you provide with your products and services. 
Your values should also include a mission; something bigger than yourself that you support in word and deed. Something that flames passion in your audience as they partner with you in the name of this shared value. 
Then, prove it. Show your audience that your business is for real. It will provide solutions that actually work, it will promote those positive feelings, it will take a stand and make a difference for that cause. 
While your values may attract your audience and make them feel a deep connection with your brand, without proving them, they will eventually find it inauthentic and move on.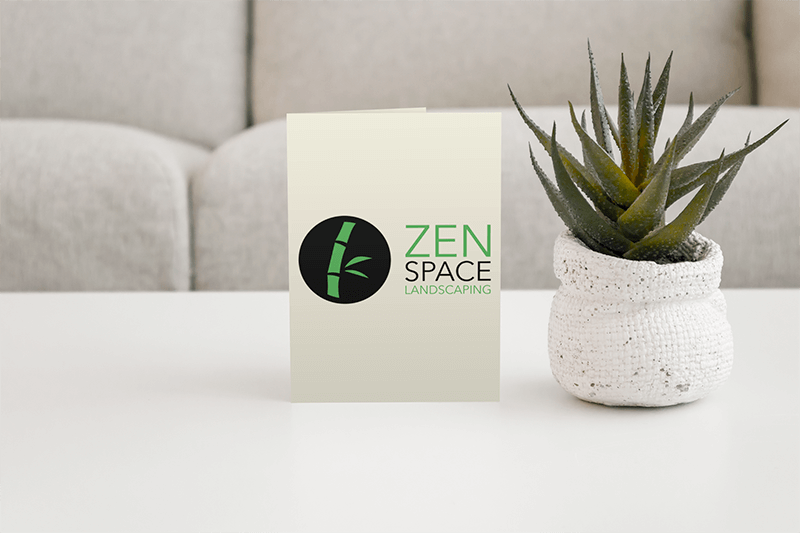 Mockup of a branded greeting card placed on a center table
The Final Word
Creating a successful business begins with passion and excitement, but soon leads to a lot of research, planning, and hard work. 
Your passion will only be able to define your business for so long. Eventually, you will need to create a brand that encompasses the heart, soul, and desires of your audience. 
With a deep understanding of who they are, a focus on shared feelings, values, and experience, as well as an intentional effort toward action and proof of authenticity, you will be able to build a successful brand. 
The brand you build will speak to your audience in a voice that they recognize above all others. It will form a connection that makes your audience a part of your business. It is this branding that develops long-standing, loyal customers that are excited to be included in your mission.
As part of your branding, be sure to print your logo on everything, from business cards to packaging mockups in order to become more memorable and identifiable in your customers' eyes.
If you have enjoyed this post, you might also want to check out our 9 Best YouTube Gaming Channels with Amazing Branding post, 12 Business Branding Trends to Live By post, How to Use Your Logo Like a Pro post, 8 Branding Tips for Developing a Strong and Iconic Brand post.
Author
William is co-owner of Unsung Studio, a branding agency directing bold brands to brighter futures. Known as a digital Swiss-army knife, William is continuously sharpening the psychology of branding and how to maximize its utility. You can follow him on LinkedIn.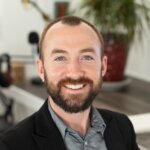 ---
Get Your Business Branding Right to Get to the Right Audience from the Beginning
Get your business branding right from the beginning to get to the right audience. We tell you all about the importance of branding for emerging businesses and how it can completely sculpt your business image in the eyes of all your customers!
Make Your Branding Assets
---