The Internet is a great place to start a business! However, you need a visible online brand since competition is fierce! Branding your business the right way is key to getting your brand to stand out.
Building your brand doesn't stop when you make your logo design. A brand is much more than that, no matter what business you are running, branding is everything! Your brand gives your users a whole experience, which helps them to connect at an emotional level.
What Will You Find Here?
Sell an experience, not a product.
Everyone knows that you don't just buy a product, you are always buying a brand. In a crowded market of online businesses, standing out is quite important. 
In the end, what really makes you unique is not your product, but your brand. Lots of people can sell like you, but if you brand your business effectively, there is only one brand like yours.
🔥​ Check out 7 Quick Tips to Help You Set up an Online Business
---
Why is Business Branding Important?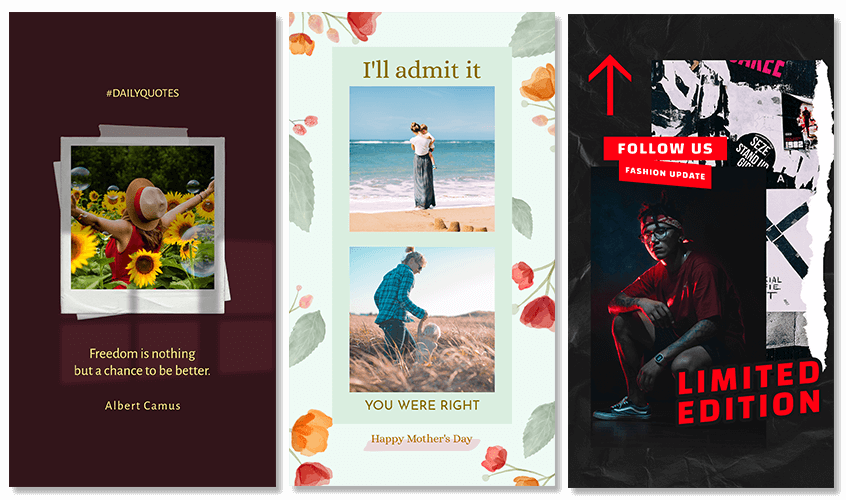 Brand Recognition
It gets your brand out there to potential customers. Gets your business noticed, among others, in the market.
Generates Trust in Your Brand
Watching your brand everywhere really gives the impression that it is a real, professional brand; in other words, it gives your business credibility. 
Long-Lasting Impression
Your small business branding can really differentiate yourself from the rest. It creates a unique image in the mind of your consumers. 
Creates Brand Value
In the long run, investing in a good quality brand that makes your customers want to stay loyal to you is always a good idea. 
Brand Experience
Consumers only remember brands that caused an impact on them. This is what good branding does, helps your brand insert itself in your target audience's mind. 
"Branding is your business blueprint"
---
Where to Start?
Got your logo ready? It's time to develop your brand! Define your color palette, typography, and your overall design style. Establish a guide and develop more branding elements. You will be sharing these marketing materials on your social media, your website, and all over the web. 

---
Make Continuous Branded Content with The Right Tools
Stay at the top-of-mind of your target audience by creating constant branded content. Design all kinds of content like social media posts, videos, blog posts, graphics, and more. Make your online branding exciting and fun.
Placeit's design templates make it really easy for you to create daily branded content to share and give more value to your brand. You can design social media posts, social media covers, ads, coupons, and more.
If you have a limited budget, be smart with your choices. Brand your business without breaking the bank!

Take a look at these branding musts to promote your online business successfully:
1. Make a Branded Email Signature
Create a customized email signature with your contact information, links to your social media profiles, and other links you are promoting at the moment. 
2. Use Social Media
Social media platforms give you access to a vast audience. Consider the audience on each social media. Use social media to:
Spread the rod about your brand

Interact with your potential customers (engagement) 

Make relationships with related businesses, maybe even collaborate. 

Increase your follower count
3. Use Testimonials
Contribute to the credibility of your brand by adding powerful testimonials messages to your mix of marketing content. Add them on your website, retweet them, share them on Facebook, make videos with them, etc. 
4. Start Blogging
Blogging for your business is the smartest thing you can do. You can answer your follower's questions, give them useful information, and more. What you should know about blogging:
Write great original content

Use attention-grabbing H1s

Be mindful of your SEO

Share the most popular posts on your social media 
5. Give Your Brand Its Voice
Decide on a communication style. This "brand voice" should be the same all along your communication channels. Speak to your customers with a consistent tone. 
6. Don't Be Afraid of the Video Marketing
Make stunning videos to brand everywhere. Make long videos, short videos, for social media, for presentations, for your website, YouTube, of course!
7. Build Relationships with Other Brands
Build relationships with authoritative sources and other brands. You can even collaborate with other brands to launch promotions, giveaways, Instagram lives, etc. Get creative and, more importantly, build solid relationships. 
8. Set Up Your Google Alerts
Use Google Alerts to notify you via email whenever your business is mentioned somewhere. This way, you can keep an eye over all your brand's mentions and really see what the audience says about you!
---
To Recap
So let's go back for a bit in case you missed it… Branding is quite a big deal for any online business, whether it's clothing, gaming, an app, and anything else you can think of. Why? Because it gives you brand recognition, it builds trust, it generates a long-lasting impression, it creates value, and enhances your user's brand experience.
Pay attention to your business and make some of the brand essential efforts to get it out there on the market and achieve a top of mind on your users. Use social media, brand your mailing, start blogging, use your brand's voice, share your testimonials, make videos, build powerful relationships, and pay attention to any brand mentions because that is the way to see what your target audience says about you!
Choose the right branding tools to help brand your content all the way! Placeit's design templates make it really easy for you to create assets for your website or your social media or even your physical products, from t-shirt designs to beer label designs.  Also, Placeit's videos allow you to use templates for any type of video YouTube, Instagram Stories, presentations, or others. Get to work!
---
Brand Your Online Business with These 8 Tips!
Branding your own online business is more than designing a logo or signing up on social media. Learn some tips on how to create effective branding and craft awesome branded content to share with your followers!
Use Our Design Templates for Your Brand
---