Looking for the best business branding trends? Today, small and big businesses play a major role in how the world runs. But a great thing to notice is that all the businesses that are successful today have great branding backing up their businesses. Good branding gets you more business, and more business adds to more good branding in many ways. With more than 5.5 million registered businesses in the United States alone, one can assume the high competition businesses face these days when it comes to branding themselves and standing out from the crowd.
In recent times, we've seen a few business branding trends that have gone viral, and as a business, you ought to know how you can use them in your setup to attract the attention you deserve. But one thing to note here is the fact that not all businesses are made the same, and thus all branding trends and techniques will not work for you. Keeping this in mind, we list the best business branding trends of 2020 that you can try and add to your business practices. Following these business practices consistently can help you grow your business by leaps and bounds and build the image it deserves. Let's get started.
1. Less Is The New More
Do you remember the times when businesses used to have really long names just to portray the presence of trust and stability in their brands? But today, it is very rare to see companies, especially the new ones who have really long names? The reason behind this is simple. Research indicates that the modern consumer has memory retention of fewer than 3 seconds which naturally translates to the fact that consumers of today will have a hard time remembering and recalling large names of companies. And most companies founded in the last decade or two were smart enough to put this into action. Take the example of companies like Apple, Google, and Microsoft.
All of these have chosen to have short names despite the huge list of services they render. More than 54% of businesses around the world choose to use only one word as their business name as per recent research. 39% of businesses use two words in their names, 6% use three words, and less than 1% use four words or more. Thus, the evidence of the fact is clear; less is the new more. 
2. Choose Your Logo Wisely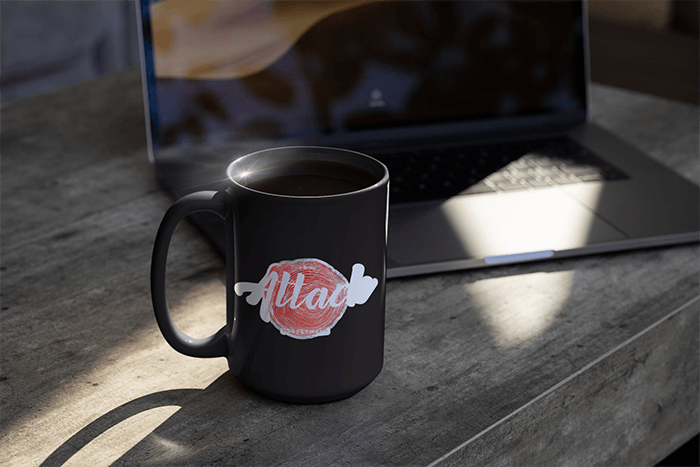 When you are making an effort and investing time in developing your brand identity, a crucial aspect to pay attention to, is your brand's logo design. The reason behind this lies in the fact that more often than not, your brand logo will be the first element of your brand identity that your customers will see and interact with. Not only is it a visual medium to represent and articulate all the values and morals your brand holds, but also a prime example of a visual asset with the power to influence a customer's mindset. 
If you take a close look at all the different industries out there in the market, you will be quick to realize that not all of them make use of the same type of logo. Most of the popular logos used by companies depend on the message they want to communicate and the industry they are functioning in. There are many ways to get the perfect brand logo for your business; such as hiring a freelance graphic designer, holding a logo design contest, or simply using an online logo maker.
👚 Create an eye-catching clothing brand logo that will impress your target audience!
3. Blue Leads The Pack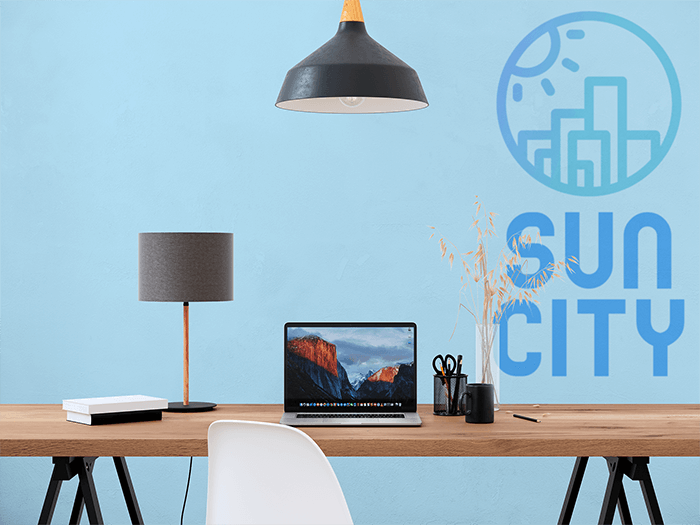 Wallpaper Mockup Featuring a Working Space Desk
This business trend just can not go unnoticed. While color psychology is largely practiced when choosing colors for a business logo design, recent market research indicates that successful brands are leaning towards an aggravated use of the blue color.
The color blue in its true essence signifies trust, loyalty, and agility at its core, all of which are qualities that successful brands have and adore. Thus, this might be a use case of reverse psychology, but your choice of the color blue for your brand can make a huge difference. So, be well versed with color psychology in logo design when choosing your logo colors.
4. Make It Personal
With the name and logo of your brand sorted, let's move further. One of the most crucial business branding techniques you should follow is that of personalizing your brand. The fundamental principle behind this being, human psychology dictates that customers do not relate to a product or service, but the person behind it, or simply the human instinct behind it. For example, Facebook is a social networking site that allows people to stay in touch with their loved ones. Now, if the founders of Facebook pitched the service as being a technical gateway that connects people, hardly would have anyone started using the service. On the other hand, Facebook was smart enough to realize early on that they needed to market the human instinct behind their service, which was the human instinct of socializing and staying in touch with one another.
Thus one of the first things you need to do is personalize your brand. Find the human instinct or the motive behind your service or product and then market that to your customers, and your sales will automatically see an upward trend.
5. Use Chatbots For a 24×7 Presence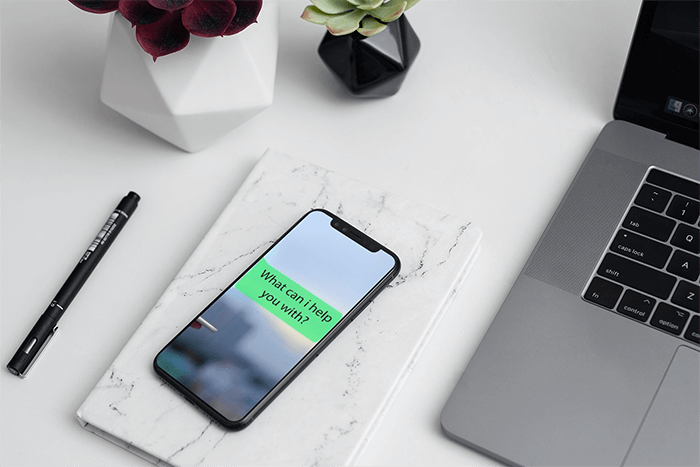 Irrespective of the business, service, or product you are selling, customer service should always be your priority. Gone are the days when you needed to hire a full-fledged customer service team to support all your customers round the clock. These days with the advent of new technology, all you need to do is get your business a chatbot.
Chatbots, which are a 2018-19 invention, is a one of a kind chatting service that actively makes use of Artificial Learning to interact with your customers automatically, resolve their queries and, if needed, transfer their call to a human if required. The most significant advantage of this service is that the entire chatbot can be customized and branded end to end for your business, thus enhancing personalization as well as human interaction.
6. Stay In The Know
One of the most recent trends of late 2019 is the surfacing of online communities where consumers and customers from all over the world talk and exchange their thoughts on a particular brand or their products and services. For example, the leading electronics manufacturer Samsung has one of the largest online communities in the world, with millions of active users every month. Here Samsung's customers provide their feedback as well as complaints related to all the products, and the company is then able to use this information to develop solutions as well as introduce new technology into the market.
As a business, you can use such online communities to get feedback from your customers and learn precisely what your customer wants and needs. Accordingly, you can use this information to develop your business and offerings further, thus keeping your customers engaged and satisfied all the way through.
7. Keep Your Customers Glued
As the competition in the world of business continues to grow, one of the most important things you need to learn is how to keep your customers loyal to your brand and not divert them to your competition. One of the best ways to do this is by keeping your customers engaged all the time. One proven technique that you can utilize to trump others is by creating an exceptional customer experience. To do this, you introduce modules and hooks in your product or services that keep your customers engaged and glued with your brand 24/7, 365 days a week.
If you are looking for some inspiration, one of the few brands that do this well is Apple Inc. They've been successful in creating an ecosystem of their products by creating interdependencies. A regular Apple customer generally uses 2-3 products from its product range, such as iPhone, iPad, Macbook, etc. just because Apple has been successful in creating a rewarding customer experience. 
8. Keep It Social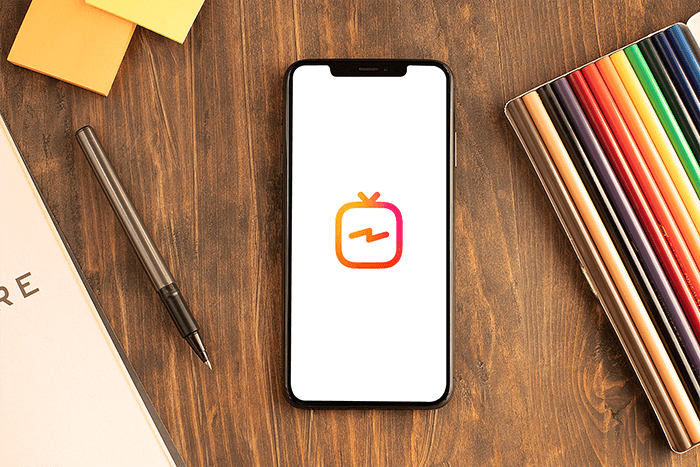 Mockup of an iPhone 11 Pro Max Surrounded by Office
The modern customer likes to flaunt and showcase all the services and products they use daily. Starting from the smartphone, they use all the way to the night cream they wear, everything on social media. And as you can realize, the more your product gets shared on social media, the more it will attract new customers.
One of the many ways to do this is by making your products and offerings social media-friendly. One such company that makes good use of its online presence is Airbnb. You can hire a designer and recreate your product packaging. Include design elements that have proved to work, such as bright colors and aesthetics. The better your content connects with the users, the more social-friendly it will become, and the cycle continues with the likes and shares.
9. Mobile First
It's not hard to notice that the use of laptops and big screen devices are going down with each passing day. These days we rely on our mobile phones for everything. Right from binge-watching the latest web series to ordering food online and getting it home delivered, all can be done with the tap of a finger. Thus as you can realize, if you want your business to succeed in 2020, you should think mobile-first and then the rest.
If your product can look excellent and aesthetic on a mobile screen, you have set the right foot in making your brand successful in 2020.
10. Interactive Storytelling
One of the most important business trends that have been in the spotlight in recent times is the practice of interactive storytelling. In the simplest of terms, interactive storytelling essentially means that companies use various marketing and social channels to enable them to share a story with the customer and not simply market their products to them. In technological terms, interactive storytelling basically translates to the use of various social channels and technologies to enable a dialogue with your customers. In recent market research, it was proved that brands that employed the use of interactive storytelling were 80% more likely to succeed in their business branding efforts versus those that didn't. 
11. Excellence and Dedication Matters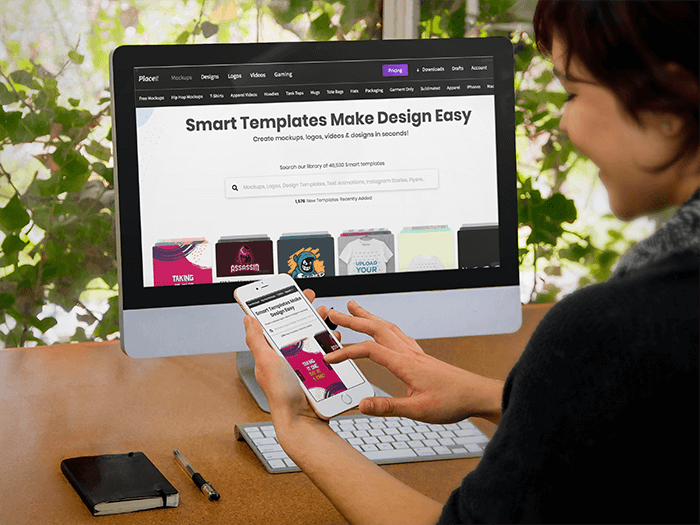 Superficially it is easy to demote the amount of passion and dedication that is invested in creating a business because the fact remains that the end consumer will only see the success on your facade and not all the hard work that went behind it. But the turn of this decade revealed some key insights about how consumers view their brand says research. One of the most interesting facts that came into the limelight is the fact that the modern consumer has the ability to view and appreciate all the excellence and dedication that goes behind making a brand. Be it the time invested to come up with a new menu every season or the amount of time the company dedicates to training their staff members and making sure that they are the best.
Along with this, brands that choose to display all their values and present them in front of the customer recorded more branding success than their counterparts, thus making this one trend definitely worth trying. One brand that has been successful in portraying its brand's journey effectively and connects emotionally with its audience is KFC. Everyone knows the dedication of Col. Sanders and the journey of Kentucky Fried Chicken into a global brand. 
12. Originality Above All Else
Gone are the days when you could have duplicated a business model and made it work for yourself, just because the model worked for someone else. Market research indicates that not only does the modern consumer have an appreciation for original services and products, but has also developed a natural inclination of choosing them whenever presented with a choice. 
Both you and your competitor can be doing the exact same thing and selling the same products and services, but even so, there must lie some form or scale of originality in your business. It adds two very distinct opportunities and advantages :
It makes sure that your business is distinctly unique and thus makes it easier for you to market your services.

Customers are naturally more inclined to choose you over your competitors owing to the originality of your brand.
Over To You
Business branding trends will always keep evolving throughout the years. But one of the most important aspects to realize and appreciate in your business journey is how you project your business brand and work on rendering your services. This helps your brand to align with your values and simultaneously creates an experience that the modern consumer resonates with. Above all else, you need to remember that people buy emotions and not services, although in most cases it might look like that superficially. We hope the business trends discussed here help you to create a brand that customers love and bring you all the success your business deserves.
If you have enjoyed this post you might also want to visit our Top 12 Social Media Strategies to Drive this Year! or our Top 5 eCommerce Experience Strategies post.
---
Author Bio
Sally is the blog editor at Comparingly. She likes to write about Startups & Small Businesses. A RomCom addict & Full-time nerd, she believes in living life every day & taking chances. She wants to own a Persian Cat one day.
Sally's gravatar 
link
 & 
Twitter
.
---
2020 Business Branding Trends
Learn the best ways to brand your business smart this 2020. Learn the best tips and tricks to successfully brand your business with the best tools. Stand out from the rest and grow your business!
Make Branding Designs
---