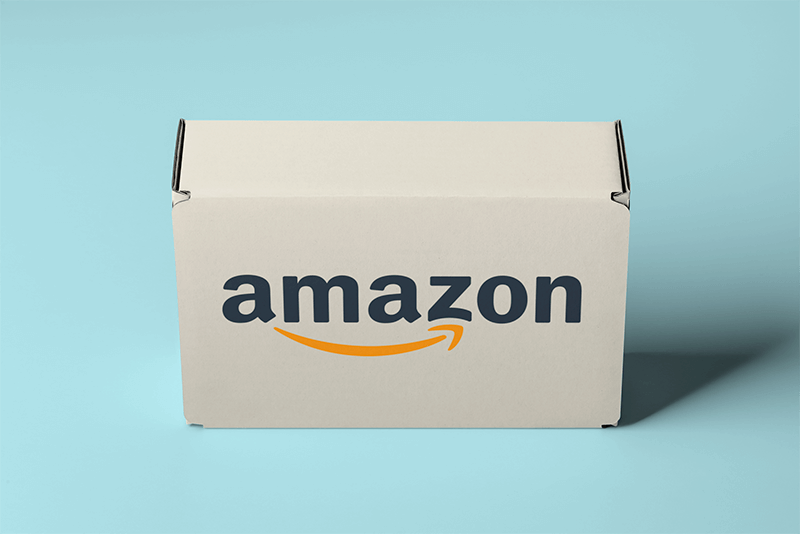 Ever thought about selling on Amazon? Amazon is one of the most recognizable online marketplaces! Did you know that 98.07 million users access Amazon at least once a month? This means that whenever someone buys a product featured on Amazon's marketplace, they'll trust that it'll be just right because they trust the brand! A great way to sell on Amazon is by dropshipping model, so in the following post, we'll cover how to start dropshipping on Amazon. 
Start a Business Without Breaking the Bank!
How to Retail On Amazon?
If you're wondering how to retail on Amazon, you should know that there are different online business models to choose from. Here we briefly talk about each of them, but throughout this post, we're focusing on how to start dropshipping on Amazon. 
    🔥 Check out this guide on how to master your digital products on Amazon!
Prime Label
This is nothing more than making your own brand and products. It's perfect for entrepreneurs and small business owners who want to be creative and therefore present an original product to the online world. However, this can be the most expensive business model because it requires a solid initial investment. Also, since the production process is up to you, the manufacturer will likely ask you for a higher quantity of products to start creating your own line. But hey, it's not all bad news; the good part is that since you are the "manufacturer," your profit margin will undoubtedly be much higher than the other business models you can implement to sell on Amazon. In addition, it's the most effective way for your business to last and be profitable, even in the long term.
White Label
This type of business model is similar to the previous one, you have your own brand, but the main difference is that you don't need to create the product from scratch. Instead, you take an existing product, like, let's say, hair straighteners, and simply brand it as your own. 
Wholesale
This model consists of looking for suppliers and manufacturers with products you want to sell on Amazon. Ideally, when you contact these suppliers, you should tell them that you want to purchase their products and sell them on Amazon. In this way, they can even offer you the benefit of giving you some discounts or sending the order directly to your customers. The advantage is that you don't need to sell thousands of products; you can start with small quantities. 
On the other hand, this model's key is finding a good product and satisfying the unsatisfied demand. If there's a product that people are looking for on Amazon, but no one is selling, it becomes a golden opportunity for you. Mainly because many of the Amazon sellers using this business model are doing it wrong, selling what they want without considering the market's and existing competitors' needs.
Retail Arbitrage
This model is ideal for beginner sellers or sellers just starting on Amazon. It consists of buying items on sale at very low prices, usually in discount stores or promotional areas on sites like Target, Walmart, or even AliExpress, and then reselling them at a higher price on Amazon. The advantage is that you don't need a large amount of money to get started because, in the end, you'll make a higher profit, and, of course, you only need to open your seller account on Amazon. However, be aware that there are certain restrictions that you need to follow. For example, you cannot sell specific brands, as you need to be an official reseller. If you want to know more details, we suggest you check this guide. 
Dropshipping
A very innovative model that can cause controversy among sellers. This business model is characterized by the fact that it works without stock. As an Amazon seller, you only need to buy the items you sell in your online store from your suppliers. For example, if you've ordered five dog beds in your online store, that's the only thing you order from your supplier. 
Sounds great, right? Well, if you're interested in learning more about this fantastic business model, then let's get into the details: 
What Is Dropshipping?
Mockup of two square art prints placed on an office wall
Let's begin with what dropshipping is. Dropshipping is a form of selling goods without the responsibility of having an inventory. Your job as a dropshipper is to handle orders, customer service, and product promotion! Because this is such an accessible business model, it's gaining more and more popularity among entrepreneurs!
Benefits of Dropshipping On Amazon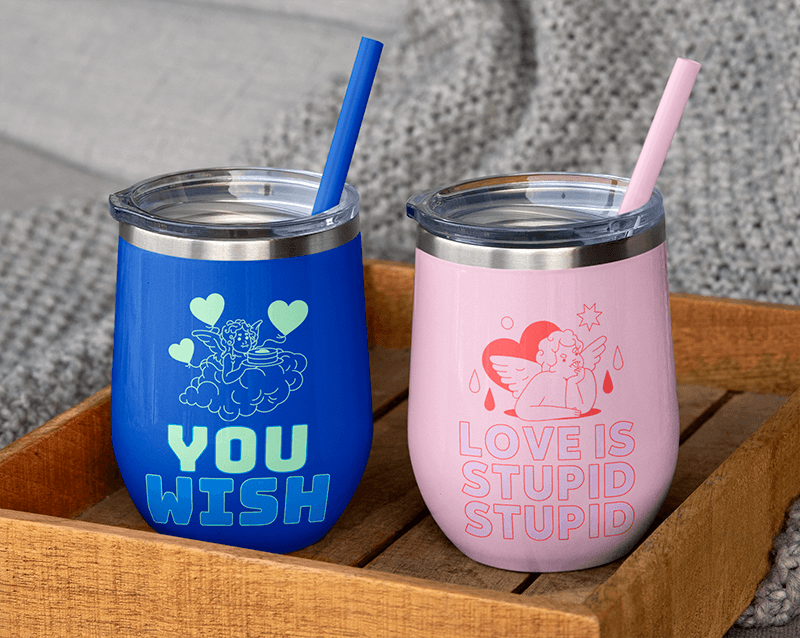 Mockup of two wine tumblers with straws on a wooden tray
Less risk for your business, plus fewer overhead costs!
Unlike other methods like wholesaling and private labeling, dropshipping does not require you to own an inventory. The way it works is you get paid by your customers, and you pay your supplier.
There are tons of plugins available to optimize your work process.
To test a product's quality, all you have to do is place an order for it and evaluate the products, shipment time, congruence with the product description, etc.  
Amazon's large audience allows you to sell to millions of potential customers.
Sell the right product at the right price
How Does Dropshipping on Amazon Work?
Dropshipping is an e-commerce method where sellers use manufacturers, suppliers, or distributors to fulfill their orders. 
Now you have two main options: sell on Amazon as a supplier or use it as an external one. If you sell on Amazon, you will need to use Amazon order management to support all processed orders.
Using Fulfillment by Amazon (FBA) means Amazon would handle your orders and your shipping.

2. Using another supplier, they would be in charge of your products and shipping as they would on any other dropshipping eCommerce.

About Fulfillment by Amazon

This program allows you to ship your product while Amazon carries your storage and shipments. Choose the best fulfillment program for you according to the size of your inventory:

Pro Tip: Keep in mind Amazon's FBA might not be the best option for slow-moving products. 

Benefits of Amazon FBA:

The most significant benefit is that Amazon carries the fastest shipment times, including Amazon Prime. Customers will appreciate fast deliveries! 

Picking, packing, and shipping your items.

Providing tracking information for customers.

Provide customer service on your orders (if there are any returns, Amazon will process them, but they might forward particular product inquiries to you).

There are a few prohibited products you can't sell if you're using Amazon's FBA.

So, to sum up, if you are planning on using Amazon's FBA, consider:

Be the seller on record for your products

Identify yourself as the seller of your products on all packing slips and the information provided

Remove any marketing labels on your packing slips, invoices, or external packaging

Be responsible for accepting and processing customer returns of your products

Comply with all Amazon policies, which brings us to our next point:

Amazon Dropshipping Policy

Keep your brand on the good side of Amazon's dropshipping mode by sticking to its policy. We advise you to read the Amazon dropshipping guidelines to get your business model as straight as possible.

Ok, so with that said, we're ready to start up your Amazon dropshippers account, so let's get right into it!

Amazon Dropshipping Guide

1. Set Up Your Amazon Seller Account

Get into Amazon's sellers central and start your account. Choose between an individual or a professional account. 

Typically, individual Amazon seller plans are for sellers who will likely sell 40 units (or less) of their product each month, while professional Amazon seller plans are for sellers who plan on selling more than 40 units per month.

After you've created your account, you'll need to get approved for your products category. You can see the specific requirements for each category here.

2. Choose an eCommerce Platform

As Shopify has partnered up with Amazon, using their e-commerce could be ideal. However, you can choose any eCommerce you prefer for your shop. 

Dropshipping from Amazon to Shopify

On the left panel of your Shopify, scroll down to sales and channels, click on the "+" sign, and add your Amazon channel. Then click on Connect with Amazon.

3. Research for High Demand/Low Competition Products

Dropshipping competition is fierce! In order to choose the right products, it's essential to check for high-demand products that can easily be sold but, at the same time, have low competition. This will give you the best chances. Always remember to take a look at Amazon's list of restricted products.
📦🤑 Still not sure which products will be a hit in sales for 2023? In that case, predict the future by reading Best Dropshipping Products to Lift Up Your Sales in 2023
4. Check Out Suppliers' Availability

Mockup of two v-neck t-shirts surrounded by football equipment

So this is a pretty easy one. Whether you go with Amazon or another supplier, you must check for product availability. Check out sites like Ali Express, with extensive stock and various products.

Pro Tip: Order samples from the suppliers you've chosen to make sure you are selling great quality. Check the quality, the time for shipping, and in general, the whole buying experience you customers will go through when buying from you. 

5. Create an Amazon Listing

Go to "Inventory," add a product, and create a new product listing. Next, click "Select Product," and you'll see two options. As a dropshipper, you'll click on the second option: "Another brand makes this product."

Once you're done, click on "Publish." 

If you're using Shopify, ensure it's tracking your inventory to avoid customers making orders out of stock, which ultimately leads to bad user experiences. 

Amazon has over 30 different categories you can sell in. Research each niche to decide what to sell. If you can't find your product on Amazon, you'll have to add a product detail page, but more on it here.

6. Set a Price

When setting a price, remember to keep in mind Amazon's fees. If you're a professional seller, you'll be paying a fee of 8-15%, depending on the category. Individual sellers pay an additional $1.00 per sale.

You can use this Revenue calculator to test your prices.

Use tools like Sellery to help set adequate and competitive product prices. 

7. Start Selling!

Dropshipping on Amazon involves selling pre-existing products from manufacturers that anyone else could reach. You might end up selling the exact same product as other sellers. Setting yourself apart from the rest is vital with a few promotion strategies. Let's go over a few! 

Promote Your Listings

You can use Amazon's internal sponsorship PPC (pay-per-click). Amazon will create ads for your products to appear high on a specific keyword search. Find popular keywords for your products to optimize your ads and your pages. This means optimizing your product's name, descriptions, and so on. This way, you can rank higher organically and target the right people with high intent of buying!

Be Descriptive

Be super descriptive about your product listed. Describe the model, dimensions, color, and quantity. Naming your product as follows can help you get better results: 

Brand /

Product line /

Material or key feature / 

Product Type /

Color /

Size /

Packaging / Quantity

Use this Amazon keyword tool to predict better keywords in your descriptions. 

Invest in Your Customer Services

Since you won't have to produce or ship any of your products, you can invest your time in delivering excellent customer service. Focus on outstanding customer reviews! Feedcheck is a tool that allows you to see all your product reviews on a single page. 

The more reviews you have, the more trustworthy your product becomes. You can ask for a review in a personalized email. 

You can answer with a public response whenever you get a negative review. Take that opportunity to express your apology, assure your customer that you'll be solving the situation, and finally offer a replacement or refund.

Also, Feedback Express is a tool to help you get more reviews while filtering negative ones to avoid damaging your rating.

Use Your Social Media

Use your social media to promote your product too! You can create beautiful posts, stories, and videos! Get people interested in your brand and redirect them to Amazon. Click on the below button to check out Placeit by Envato's fantastic gallery! 😉

Blogging

Blogging is also an excellent opportunity to promote your products and direct potential customers to your shop. Use valuable and exciting content to attack high-intent buyers.

Work on Your Brand

Remember, when choosing between two of the same products, brands have a lot to do with that decision. People buy brands rather than products, so working on your brand's image and popularity can improve your scores. 

Keep Track of Your Products

It's super important that you keep track of your products. Are they being sold? Which is performing better? How are your numbers doing? When you constantly evaluate your business, you can make updates to improve it! 

Experiment with manual campaigns and automatic (Amazon's keywords) campaigns to try them both. Experimenting like this will help you find your best-performing keywords. 

Win the Buy Box!

To be featured on the win box (which can really help you upscale your sales), Amazon takes into account:

Negative feedback

A-to-Z guarantee claims

Chargebacks

Cancellations

Late shipments

Refunds

Buyer-initiated messages

Having a 95% or higher seller rating improves the likelihood that you'll win the Buy Box. A high seller rating can push your products up, which means having a low refund rate, fast customer response time, and high feedback.




A Note on Amazon to eBay Dropshipping

Usually, this means selling at a higher rate on eBay. This isn't a recommended practice because buyers will receive the package from Amazon after all. This leads to a bad user experience. They'll realize they could have bought it from Amazon for a lower price. 

Although this isn't illegal, your suppliers could realize you're selling on another platform to make more profit, which won't look good. So to keep a good reputation for your brand, you should avoid this option.

Ready, Set, Start Dropshipping!

So there it is! A complete guide to help you set up your Amazon seller business in just a few easy steps. Remember, tons of other sellers can offer the same products, so you must take your time to differentiate your brands from theirs. Stand out with the best promotion strategies.

We stated Amazon is a great place to sell, but you can constantly improve your odds by using other dropshipping platforms. Visit our how-to-start dropshipping post for a more general guide. 

Hopefully, it's all very clear to you now! If you have any questions, don't hesitate to contact us. Happy selling! 

FAQ How to Start Dropshipping on Amazon
---
How to Start Dropshipping on Amazon Complete Guide
Learn how to start dropshipping on Amazon like a pro with this complete guide. Follow each step to set up your seller account in just a few minutes. Remember promotion is super important to set your brand apart from the rest. Get the best tools for your business and start selling right away!
Promote Your Products with Mockups
---