Why It Works and How
Those identified as Generation Z – not only are they extremely powerful when it comes to influencer marketing, but they also make up 41% of the world's population. Clearly, this target market is too large to ignore. But who are they, and how do they contribute to the success of influencer marketing? Let's find out!
Who is Generation Z?
Generation Z are people born between 1995 and 2012. They are currently between 8 to 25 years old. Some things they have in common are:
More racially and ethnically diverse
Raised with knowledge of the internet and social media
Entrepreneurial
Creatively minded
Want brands to be authentic
Are digitally savvySo, what makes this target audience have a significant impact on influencer marketing?

Why is Generation Z Important for Influencer Marketing?
While Generation Z is still relatively young, it's easy to overlook their power, especially when it comes to marketing.
Over 74% of Generation Z spend their free time online, contributing to over 40% of all US consumers. Unlike generations before them, this audience has grown up with contemporary innovation, including social media and the internet.
When it comes to purchasing habits, over 70% say they have the ability to influence family decisions, including small and large purchases.
One of the most effective ways to target Generation Z is by influencer marketing when it comes down to commerce.
Here are just a few of the benefits of using influencer marketing when targeting this demographic:
Influencers build authority and trust. Almost 60% of Gen Z are more interested in businesses that have been recommended by someone well-known that they like
Influencers give a great reach on social media
Influencers boost your credibility
Influencer marketing enhances your brand awareness
Influencers drive purchasing decisions
Using influencer marketing connects you to where Gen Z spends their most time – Generation Z spends an average of 3 hours each day on social media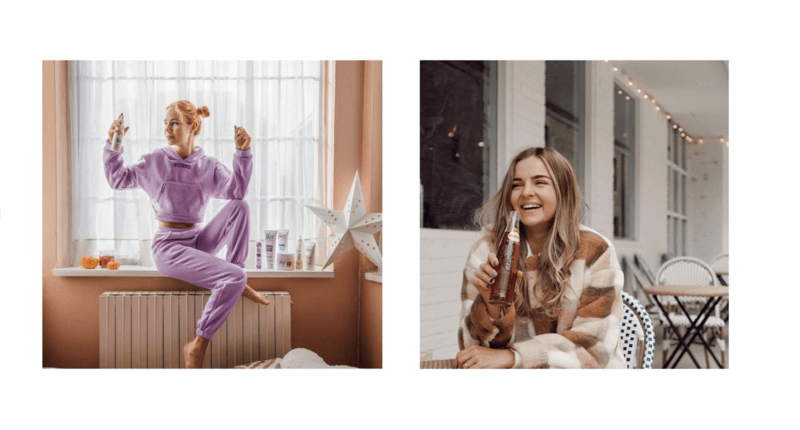 How to Work With Generation Z for Marketing Success
So, how can you be successful at influencer marketing when targeting Generation Z?
Use the Right Platform
If you want your marketing campaigns to be successful, you need to be targeting the right audience on the right platform. Almost three-quarters of Generation Z use Instagram, while 63% use Snapchat, and 62% use YouTube. Don't forget TikTok either, as 60% of their users are from Gen Z.
Generation Z has grown up with social media and mobile technology, so it's probably no surprise that this sector is heavily invested in mobile use. Along with using the right channel, it's also important that any campaigns you create (in addition to your website) are optimized for mobile usage.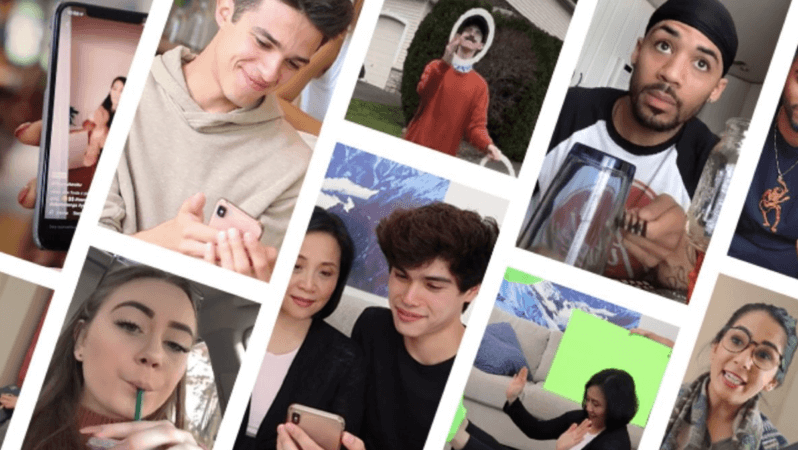 Find the Best Influencers for Your Niche
It goes without saying that it's imperative to find the best content creators in your niche. Best doesn't necessarily mean the most subscribers. When choosing influencers to work with, consider their engagement rate and the type of content they produce.
Searching for influencers to work with can be a tiresome task. That's why it makes sense to use an influencer platform, such as Insense. Insense has a personally vetted marketplace of over 35,000 creators in a wide range of niches and various social platforms. You can easily find an authentic influencer with genuine followers, and you can converse with them directly via the platform.
This way, the process of working with influencers is effortless. You can either create a project brief for a campaign, have it reviewed by the Insense team, and then influencers can apply to work on the project. Alternatively, you can reach out to them via their personal profile.
Insense acts as a 'middleman' between brand and influencer, so you can be assured that you're getting your content in return for paying a creator in cash or gifting. You can also amplify your content with whitelisting as Insense integrates with Facebook Ads.
Create Authentic Content That Connects With a Gen Z Audience
We've already mentioned that Generation Z wants brands to be authentic, and that includes marketing campaigns. This target group is highly cynical, so if you're opting for a storytelling approach, it's imperative to make it honest.
Glossy, airbrushed campaigns are not the way forward with Gen Z. Instead, they prefer natural, real, and relatable content that they can connect with. One way to do this is to incorporate user-generated content into your marketing. This can include a product review, tutorial, or unboxing video made by an influencer.
The beauty brand, Glossier, does this well by incorporating user-generated content into their social media marketing:

Create a Community Feeling
For many generation Zers, a digital community represents a place where they feel included and represented. With many people in 2020, turning to online communities to stay in contact with others, establishing a community as part of your brand marketing can enhance brand awareness and conversions.
You can use this approach within influencer marketing by establishing brand hashtags and encouraging your audience to use them on social media. User-generated content can also help with this, as can using your brand for social and environmental awareness. For instance, you may want to stand up for particular issues, such as the Black Lives Matter movement, or LGBT causes.
Influencer Marketing Connects You to Your Audience
Using influencer marketing the right way will connect you to your Gen Z audience. Just remember to carefully contemplate the influencers you work with, the platforms you post on, and your creative content.
If you have enjoyed this post you might also want to read our Instagram Branded Content Tagging guide, or our How to Do a Successful Campaign with an Influencer post, or Become a Gaming Influencer Using These Tips!
---
Use These Templates for Your Influencer Marketing Strategy
Gen Z is all about visual appeal and substance. When trying to reach this audience, design and colors are key. Use these templates to reach your target audience!
Go to Design Templates
---