As a gamer, YouTube video ranking is kind of a big deal when you are looking to make a brand for yourself. Creating content on your channel for your followers to look at is definitely one of the most satisfactory practices of a gamer. How cool is it when you've got a ton of audience to follow you? And that is why we are here to tell you how to rank YouTube videos in the gaming community. We interviewed some real experts on the subjects to give the very best of the best to help gamers rank their videos! 
How to Rank YouTube Videos in 5 Steps?
1. Gamers! Pay Attention to YouTube SEO
Is SEO important to rank your videos? The answer is yes. SEO optimization for your video content is a continuous experiment. Every channel works differently because every audience is different. However, there are a few global YouTube SEO tips for every gamer's benefit.
YouTube SEO Optimization's Secret: Optimize for Keywords
The very first step is to create keyword-rich videos. You can start with a list of keyword ideas, from the big picture like "gaming" to specific keywords like "Fortnite season 10". 
To find the ideal keywords for your video, we mean something people are actually searching for; you can use the YouTube search bar.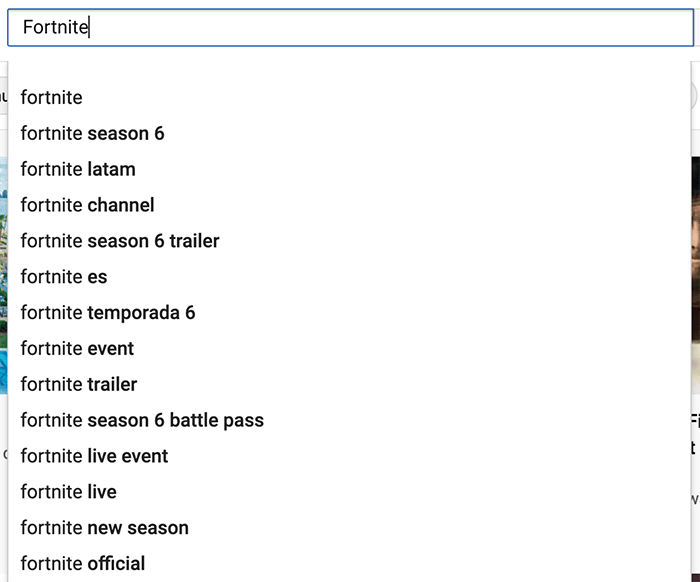 After you have found a great keyword, you will see videos sorted by most popular to see what content style is ranking the most for that specific search. This will also help you find the search intent for that keyword.
Choose keywords with less competition to earn better ranking possibilities. Use specialized apps like VidIQs and see keywords volumes. Google trends can also give a clear direction to understand the content demand for gamers these days! Find a trending topic around your focus game. 
Rank Your Video for Google Too!
In general, Google tends to use video results for these types of keywords:
How-to keywords 

Reviews 

Tutorials 

Anything fitness or sports-related 

Funny videos
Find these Google keywords using tools like keyword planner. Preferably you will find great keywords that work for both YouTube and Google. 
Start with a Strong Hook
The first 15 seconds of your video are crucial for your viewers; make them count. 
Say Your Keyword Out Loud
Yes, YouTube, in fact, hears your keyword when you mention it, and this gives them a better idea of what your content is about. Youtube transcripts will most likely catch your keywords. 
Proper Video Description
Make the description at least 250 words. Include your keyword in the first 25 words. Try to include your keyword at least two times in a way that sounds completely natural.
Add Relevant Cards
Add relevant cards to your videos with related subjects or similar queries that might interest your viewer. 
Use High-Ranking Tags
Using these tags helps your video show up as a suggested next video. Tags don't actually help your overall ranking, but they help your video be found.
2. Create High-Retention Videos
You want people to keep watching your video till the end. Audience retention is an essential ranking factor. The question is how to keep people engaged? You need valuable and interesting videos. You can either:
Share a helpful piece of advice or hacks for a game

Teach them how to achieve something, new levels, for example

Share the news on something innovative happening in the gaming industry
Create content ahead of new features and seasons. Evergreen content is always great too! 
3. How Do You Beat YouTube's Algorithm?
What is the most important ranking factor for a YouTube video? A proven way to get your videos noticed by YouTube's algorithm and rank high is to do what they ask for! Get to know the most important ranking factors:
Video Comments
It shows engagement and genuine interest. Encourage your viewers to comment on your videos and reply to comments as much as possible. 
Subscribers After Watching a Video
If someone subscribes after watching your video, it really helps your video rank. Always ask people to subscribe to every single one of your videos!
Video Shares
This shows that your content is relevant and vital. 
CTR (Click-Through-Rate)
When viewers do a search, do they click on your video or someone else's? Your videos' number of clicks on a specific search helps your CTR rate. 
To raise your CTR, create compelling thumbnails and titles. 
Creating descriptive thumbnails is a great hook! 
Thumbs Up
This is pretty straightforward, right? 
4. Now, Advice from the Experts
Duo Dinamico is a sports channel ruled by two sports enthusiasts girls in Mexico! We thought it would be better if you hear the accurate best YouTube tips from real YouTubers who have made it pretty well and with a great video posting consistency over the last few years! 
Their favorite game is FIFA, and they play it to show girls that they can be part of eSports too! They are part of a group of ambassadors for EA Sports called EA Game Changers. They recently assisted the pre-launch of FIFA 20 in Amsterdam and Copa Libertadores in Argentina.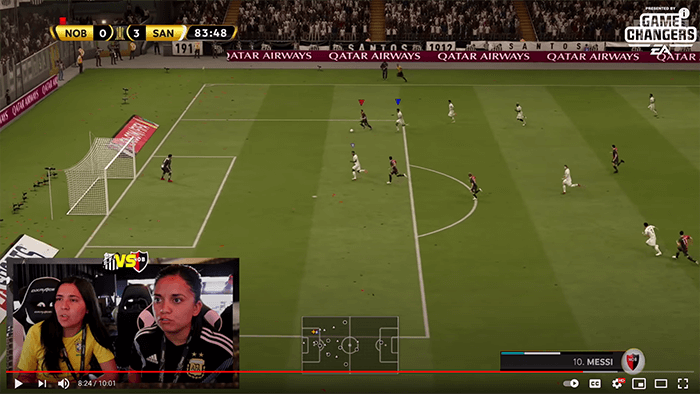 Overall, How Do You Get a Video to Go Viral?
This is the ultimate question all of us content creators would love to have the answer to. So while there is no silver bullet, there are a couple of items that are definitely crucial for a successful video.

The

title and thumbnail

of your videos are probably 2 of the most important aspects you should take into account when uploading content on YouTube. People will navigate through thousands of videos, so having an engaging title and a catchy thumbnail will make your video stand out from the rest.

Choosing to make videos that include: trending topics, upcoming global events, and ongoing conversations that are relevant to your audience, are good ways to boost your videos in terms of what will be recommended by YouTube's algorithm.

Do it fast!! It's not the same if your video is centered around a trend that is just starting to take off; therefore, reaching more audience throughout the hype of the trend, whereas uploading your video when the trend is starting to fade or there is already a lot of content surrounding it and it would be even more difficult for your content to reach the top.

In a nutshell: be catchy, be creative, be fast and take advantage of global trends.

Duo Dinamico
What's the Trick to Fast Ranking on YouTube?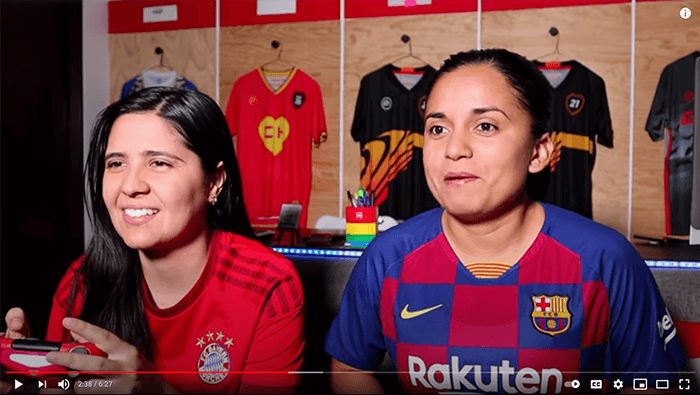 We have seen that uploading videos constantly and consistently is one of the best ways for keeping a steady growth. A very large part of the views a video gets come from the content that YouTube recommends to each user, so being on the "favorable" side of YT's algorithm is a great asset.
Longer Videos Rank Better, and That's a Fact
How long? However, long makes sense for your particular video! 
Yes! In a certain way, YouTube rewards longer videos since they want to keep users as much as possible on their platform. So yes, it is very recommended to go the extra mile and create longer videos for your audience.
How Do YOU Rank for Keywords?
In our specific case, we tend to choose 2 types of keywords:

General Ones

to catch a broader audience that is interested in our channel's topic. Tag examples: Champions League, World Cup, football challenge, football reaction, etc.

Specific Ones

that your audience will be searching for because of an event or news. Tag examples: Messi goal, Neymar dive, hat trick Mbappé, Pique red card, etc.
What is the Ideal Number of Videos to Post on YouTube?
This really depends on your channel and your content and also on how you want to shape your audience. The more videos you upload the better, but having an average of 3-4 per week and being constant at it is substantial for YouTube.
Choose the Perfect Titles for Your Videos
What is, in Your Opinion, a Great Video Title?
We try to choose video titles that will captivate the audience because it either makes a reference of something polemic that happened or we leave a certain doubt of what was the outcome of our video. This way, viewers will feel related or intrigued and will more likely click on our video and stay to watch our content.

Adding a glimpse of intrigue, curiosity, a polemic statement, and a fair touch of capital letters into your titles will always help in getting more views. Highlight what you think your audience might be interested in watching, use the title wisely.

P.S. Going on the clickbait road can be tempting since you will probably catch the attention of more viewers. Just keep in mind this can always backfire you since you can lose the confidence of your audience. Don't say you were not warned!
Tactics to Raise Your Subscriber Count
What Tactics Have You Used Yourself to Raise Your Subscriber Count?
Besides uploading relevant content at the right time, telling your audience to not forget to subscribe and hit the like button in each and every single video is something that works. It might sound a bit tiresome, but people really do listen to you and follow your advice. Plus, having giveaways and sweepstakes are always great approaches for increasing the number of subscribers while also engaging with your community.
Have You Ever Thought of Buying Subscribers?
Never ever. Channels with "tons" of subscribers but with videos that have 37 views are self-explanatory… don't do it. Shame on them.
5. Track Your Performance
Use your YouTube Studio analytics to track your performance. Every gamer should be aware of their own metrics; if you don't know how you are doing, you don't know where you are going next. 
YouTube Video Ranking: Last Words
YouTube SEO is technically pretty easy; the challenging part is getting your audience to engage. This is where valuable content comes into play.
If your videos stink, they won't rank no matter how much effort you put into optimizing your SEO. So the very first thing that matters is that you create awesome content for your audience's particular tastes! 
For any advice on your gaming videos, try our SEO tips for gaming channels. Remember, you can also make your channel look fabulous without spending a fortune; try these YouTube free templates to dress up your channel like a professional. If you're wondering if you should be streaming on Twitch instead, check out this Twitch vs YouTube comparison!
So what do you think? Found something helpful? Let us know your thoughts below! 
FAQ
---
---