FAQ for Steam Players

As Steam is gaining more and more popularity among gamers, more questions are on the rise. If you want to know where can you play steam games, where are games stored, on which consoles you can play, stick around to get answers to your questions! 
What is Steam?
Steam is a marketplace for games with about 100 million monthly active users. You can choose from a library of 30,000 games to play. You can join a community and connect with other players.
Steam is the ultimate destination for playing, discussing, and creating games.
You can find:
Steam chats

Game Hubs

Broadcasts

Early access to games

Controller Support including PlayStation, Xbox, and Nintendo controllers.
Steamworks
Steamworks give game developers a set of tools and services to help them get the most out of distributing games on Steam.
Is Steam Only for PC?
In a technical way, yes, however, there are ways to play on Steam using SteamOS operating system; this is for Linux-based devices.
SteamOS only supports a certain set of hardware (you can read more in our FAQ). We will add support for newer hardware over time, but we have no plans to add more support for older hardware.
Steam PC Requirements
Ultimately depending on which game you are looking to play, there will be different requirements for different systems. 
How Many GB Do I Need to Play Steam?
The size of your Steam folder depends on how many games you have installed. Some game launchers might have more data to be stored than others.  
Where are Steam Games Stored?
All Steam files will be saved in this folder by default C:Program FilesSteamsteamapps
You can change this location; however, keep in mind the game files should be in the SteamApps folder in order to work.
Moving Your Steam Installation
Firstly, create a backup of your SteamApps folder before attempting to move it.  
Log out of Steam, got to the folder where Steam is installed. Delete all files except for the SteamApps folder and Steam.exe. Cut and paste your Steam folder into the new location. 
Launch Steam once more, and all future games will be downloaded to the new folder. 
Is Steam Safe to Use?
Steam is a legitimate Game Store owned by Valve, so it is safe to use and purchase/download/play games from there. 
It uses HTTPS to secure purchases; this means your credit card information will be encrypted and secured. It's just as safe as buying on any other reputable website like Amazon.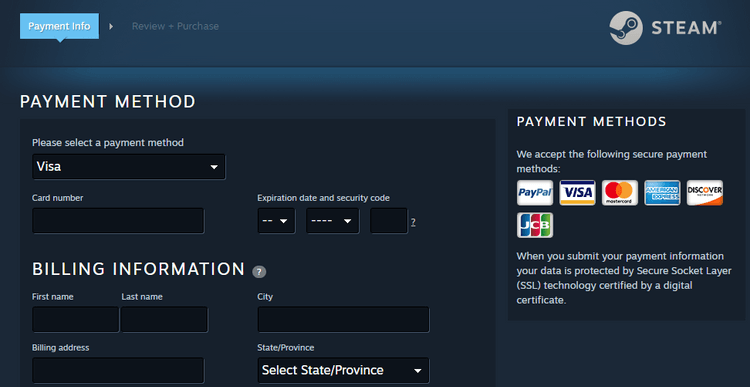 Also, it allows you to pay with Paypal or gift cards (you can buy these at GameStop, Walmart, or drugstores). Steam offers refunds; you can check all their information here.
To avoid any surprises, avoid opening your Steam account on unsafe computers. 
Can Steam Give You a Virus?
Steam games are pretty safe to download; however, they advise you always protect your PC from viruses, spyware, or other malicious software.  Some antiviruses will try to interfere with your Steam gaming. You don't necessarily an antivirus while playing in Steam. In fact, Steam is often identified as a virus or a trojan by certain software.
Can You Play Steam Games on Your Phone?
You can access Steam anywhere from your iOS or Android device with the Steam mobile app.
Steam's Remote Play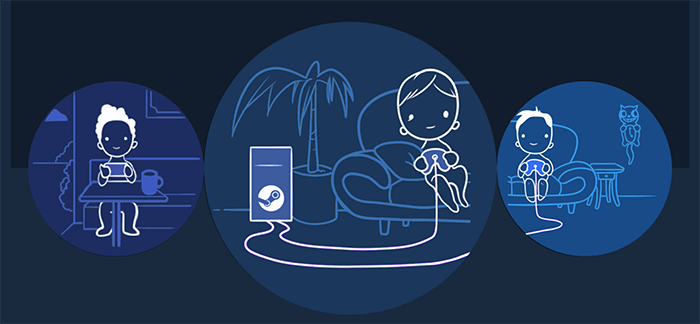 You can log in to your PC and then open a remote link on any device! Video and audio will be sent from your PC to other devices. Remote mode allows you to play and stream from anywhere, on your phone, tablet, TV, or other PC.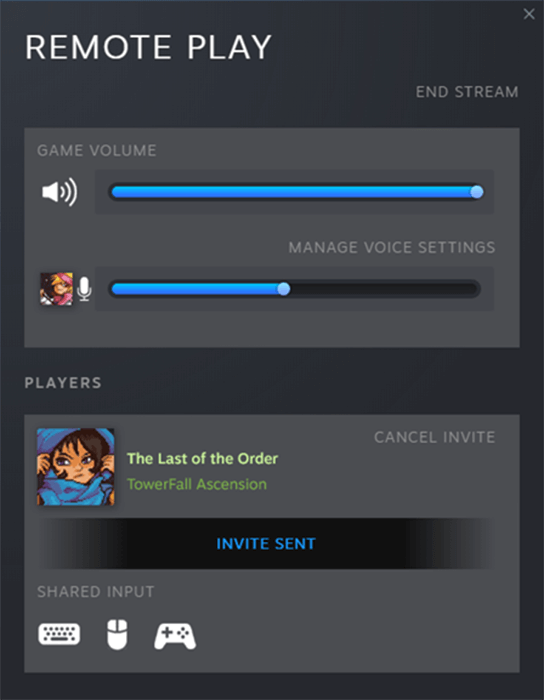 Using a Steam link, you can connect to any device. For better results, use 5G wifi or connect directly to your ethernet.
Play Steam Games on Xbox One
First, you need a PC that supports Windows 10 to run your Steam without any trouble. Then simply connect your PC and Xbox One to the same network. 
Open the wireless display app on your Xbox One. On your PC, open the action center and click on "connect" and locate your Xbox device. 
Pro Tip: Make sure you set your resolution to 1080p. 
And happy playing! You will be streaming from your PC into your Xbox console. 
How to Use Your Dualshock 4 on Steam
If you own a PS4 controller you can use it on your Steam too! First, check your PC Bluetooth is on (to use it wirelessly). Then go to setting and devices, then select Add Bluetooth or other devices.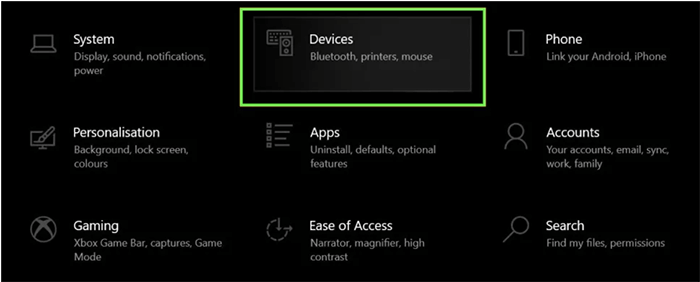 To pair your PS4 controller device, hold down the PS button on your controller and the share button; when the light bar on the controller starts flashing, it's ready to be paired. 
Select "wireless controller" and look for the "device ready" message. 
Finally, go to Steam settings, select the box for Playstation configuration support, finally, just customize your controller. That's it!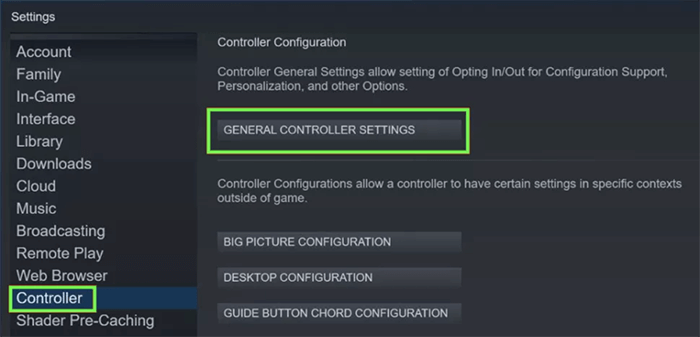 Can You Use Steam Offline?
The answer is yes! Offline mode allows you to play games without connection.
Set Up Offline Mode
First, make sure the "remember my password" box on the login is checked, and all your games are updated. Go to Steam, settings, account to ensure that the box for "don't save account credentials on this computer" is not selected. 
Then go to the menu and select Go Offline. Click Restart in the Offline Mode.
Keep in mind that you will not be received important updates while offline. Always manually close Steam before shutting down your computer. 
Most games will require an online start before they can work offline. Some other games might not work at all on offline mode.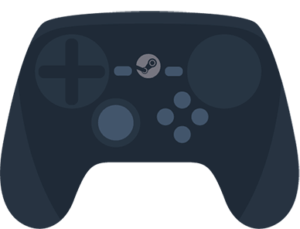 Finally
Well, there it is! Any other doubts you might have about Steam gaming, don't hesitate to contact us! We'll do everything we can to help you out!
Get more useful information by visiting our Ultimate guide for mobile gamers, or read a few tips on how to become a gaming influencer.
---
---