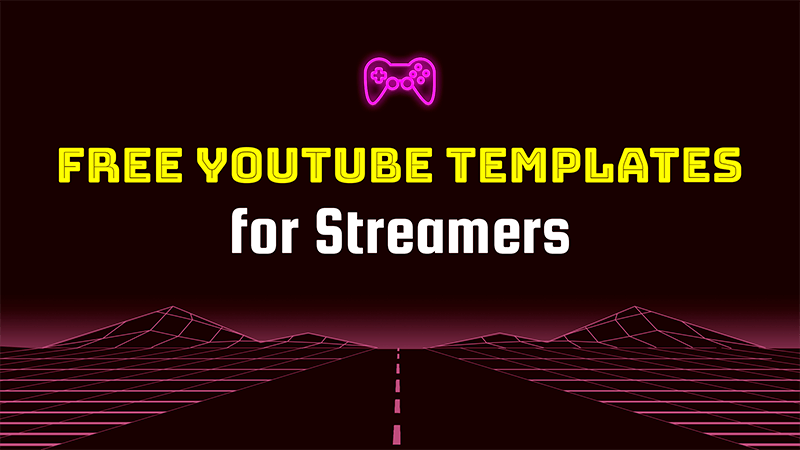 Looking for free YouTube templates? You've come to the right place! By branding your YouTube channel you can add your personality and style to make your vlog or stream channel way more interesting! Give it your very own style, make it look professional from the beginning, brand it, and make it really different from the rest of the streamers. 
Free YouTube Templates for Every Style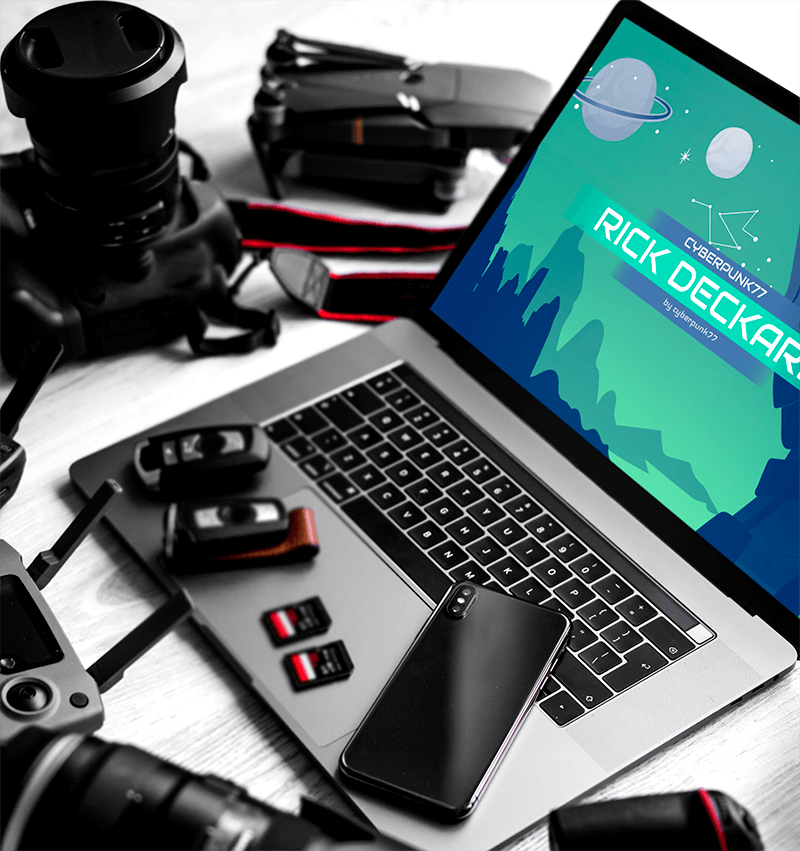 YouTube is an excellent platform to do business and share your interests with the world! You can make a channel to show off your knowledge on any topic, share your blog with viewers, and talk about anything you like! In other words, share valuable content with your followers. So, without further ado, let's go to all the YouTube free templates you will need to customize your channel into a professional-looking one! 
▶️  Check out Placeit's lower-thirds YouTube templates.
1. Free YouTube Channel Art
Adding a custom YouTube banner is super important to make your channel look stylish. You can add your latest video art, a special offer, your newest merch, the latest announcements, or anything you want to highlight for a few days. Then, update for something new, and so on! 
Your channel art should represent your channel's theme, style, and your own brand, of course! It is your presentation card, so it must look awesome!
Free YouTube Banner Templates to Get Inspired
Get inspired with the following free YouTube banners and choose a template that goes perfectly with the style of your channel!
2. Free YouTube Intro & Outro Templates
Give your videos that starting punch with awesome intro animations featuring your brand. You can make stunning animations using pre-made templates, which basically means all the hard work is already done! Also, find amazing outros to finish strong!
3. Free YouTube End Screen Templates
Send your viewers to your next video with awesomely designed end screens. You can put your brand on and add your special style with awesome end screens you can design right in your browser and completely free!
4. Free YouTube Thumbnails
Catch your viewer's attention with cool thumbnails and give them a hint of what your video will be about. Design flashy thumbnails to intrigue your followers!
5. Free YouTube Logos!
That's right the centerpiece of all your YouTube channel brand and you can find a few free templates too! Try out a free logo and start a solid brand with the right foundation a professional-looking design that you can create completely on your own!
How to Make Your Own YouTube Templates for Free
You don't need any special design skills to create awesome branding assets for your channel. All you have to do is choose a template that goes with your style and customize it! You can basically customize everything: add your own images and videos, type your texts, change fonts and music, and even animations! This way, you can be 100% sure you are using an original design. The best part is that all the hard work is already done; we do it for you! Let's take a closer look:
1. Start with an Awesome Template 
Choose something that represents you and your channel. Think about what you want to communicate. Remember, any template you choose can be completely tweaked to ensure your own design. 
2. Customize
Make all kinds of adjustments to your templates. You can change any of the imagery for one of your own or look for another in our image/video library. You can upload or drag and drop your own images. 
You can even play around with the layout! Although, we've put everything in a strategic position to make sure it looks clean and beautiful!
3. Download!
You will get in no time a high-quality image or video ready to be posted on your channel. 
You can now upload on your channel all your free YouTube templates. You won't have to worry about any of the sizes since all of our YouTube free templates are size-optimized for your channel. 
💡​Pro Tip: Whenever you see something you like, use it right away because all of our free templates are temporary, so they might not be there for long!
To Wrap It Up!
You don't need to spend a fortune on branding your YouTube channel. Placeit has tons of awesome free YouTube templates you can use to brand your gaming channel or any other kind of streaming and vlogs. Use our free templates to create amazing designs with your own brand! And before leaving, we suggest you read the Best YouTube Video Ranking Tips: Gamers Edition.
So, what do you think? Leave a comment for us, or tell us all about your experience using our free templates!
---
Free YouTube Templates for Every Streamer!
Find all kinds of free YouTube templates for your channel! Use free YouTube channel art, thumbnails, end cards, intros, outros, and more to brand your channel like an expert and completely free! How great is this?
Free YouTube Templates
---