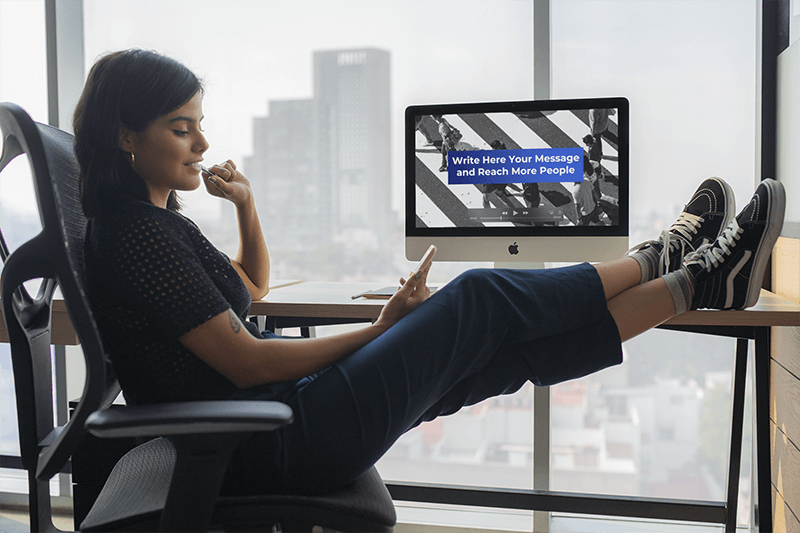 One great way to generate more leads to your sales funnel is by using an effective Youtube marketing strategy. It can help you establish a better brand image, ameliorate better customer relationships, and eventually result in greater sales. Accordingly, knowing the best Youtube video ideas is key to success.
What are the Ways to Keep the Prospects Within the Funnel?
Successful sales happen when a prospect follows the steps of the conversion funnel completely. There are ways you can keep your generated leads within the funnel:
Producing easy-to-follow UX content, both visual and textual

Making the stages of the funnel easy

Using

exit-intent popup

to prevent your leads from exiting your website

Cross-promoting your products or services on different social media

Using YouTube video marketing strategies (

even if you are a small business

)
How to Increase the Views of Your YouTube Videos?
Depending on how active you are on other social media platforms, you can promote your YouTube video through different channels. For instance, you can add your YouTube channel link to your Instagram bio.
▶️  Check out Placeit's lower-thirds YouTube templates.
In addition, you can create click-worthy YouTube video thumbnails to increase their chance of being played. The thumbnail plays an important role in getting your audience to click on them. 
🤑 Psss, you won't want to miss out: How to Make Money on YouTube
What are the YouTube Video Ideas for Every Stage of the Funnel?
To have an effective Youtube marketing strategy, you need to have access to a strong source of content. Such a source is nurtured by a creative mind that brainstorms various thoughts using the latest trends. Combining interesting ideas with the needs of your leads in different stages of the sales funnel can help you create useful Youtube videos.
🔥​Check here how to edit YouTube videos!
1. Solution-Centered Videos
When someone encounters a new challenge, they usually search for the best solutions on search engines. All you need to do is to think of how your product or service can solve the issues of others. Then try to make a list of challenges and create a video in which you provide solutions for the problems of people who search for them. 
Take for example a user who wants to go on a tour in Europe. If you are active in the tourism industry, you can create a video and recommend the best places one should see in Europe. You can also introduce flights, hotels, or travel websites that offer fair prices. Moreover, talking about visa requirements is another thing you can include in your video. 
Consequently, you both promote your services and contribute to people's lives at the same time. Your video can be searched for, be viewed, and shared with people with similar needs many times. Remember that these videos should be long enough to address the matter but also short so that they would not appear boring to the restless modern viewers. Provide as much information as you can in the shortest time possible. 
One last point to keep in mind is to add a Call-to-Action (CTA) to your video and invite the viewers to visit your website or contact you for more information. 
2. Product or Service Tutorial Videos
Tutorial videos are interesting because they teach something new. You can make a video for each of your services and products, introduce them, and show what the best way for using them is. Such videos are particularly useful when your audience has already bought your product or has started using your service. So, you provide for their requirements in this stage as well. 
There are two purposes for making tutorial videos; firstly, you value your customers by caring about their knowledge of your products or services. Secondly, you make them trust your good faith and buy from you again and again. 
3. How-To Videos
How-to content on videos works quite well because people rather see how to do something than to read about it through words or texts. The difference between product or service tutorial videos and how-to videos is that the former is product-centered while the latter is subject-based. In other words, you target one of the needs of your audience and respond to it by creating a how-to video using one of your products or services. 
How-to videos can attract more leads to your business. They also affect the rate of your customer retention as they show your care for the customers. Keeping how-to videos short and to-the-point make your viewers watch it until the end. Of course, the length of a video, regardless of its type, depends heavily on its topic. 
4. Top Tips Videos
Imagine that you own a travel company that is active in the tourism industry of only a particular country in a region where people do not usually go to. You provide all the travel services from the moment your customers decide to visit the country until when they are back home safe and sound. One thing you can do to attract more customers, in this case, is to create top tips videos.
Top tip videos reveal tips that people – here the outsiders – do not have any idea about. One instance could be the cultural tips, monetary system, religious background, food tastes, clothing, languages and dialects, and a lot of other things.
The knowledge that you share in your video not only raises the awareness of your audience but also appears interesting to them so that they want to give themselves a chance to use your services or products. Moreover, they help your customer retention rate because your former customers remember their experiences. 
⭐ You might like: Are YouTube Shorts Worth the Time and Effort? 
Slideshow maker for a step by step travel video
5. Troubleshooting Videos
Most people are not risk-takers. When doing something wrong or making a mistake while working with something, they tend to search for a solution instead of worsening everything. Consequently, troubleshooting videos are the best things to resort to. 
Troubleshooting videos contain the easiest methods to solve particular issues. Predict the problems that your products or services can cause. Then, categorize the issues and create one short video for each. Give easy and actionable consultation on how to manage the problem.
6. Q&A and AMA Videos
Producing Q&A and AMA videos saves a lot of your time daily. The reason is that you provide the probable questions your audience may ask and answer them all in several videos. Therefore, you do not spend more time answering your audience one by one. If you choose to answer them one by one, there is the danger of losing a lot of time as well as missing many people to answer to. 
Provide professional yet short answers to the probable questions or the real questions they have asked you so far. Q&A and AMA videos might be boring if there is no good idea behind them. But you can be creative and make them fun and exciting by for example asking a loyal customer to answer based on their experiences. 
7. Customer Testimonials Videos
Customer testimonials are indicative of the fact that you are running a successful business with satisfied customers. A customer testimonial video is your final influence on your leads. They are the factor that turns 99% assurance to 100% and encourages the prospects to take the last step of conversion.
As your best customers to collaborate with you. Ask them to be honest and talk about their shopping experience frankly. Always remember to keep these videos short if you do not want a reverse effect.
🔥 Discover all kinds of videos with Placeit Video Maker: Learn How to Create an Awesome Video
Instagram slideshow maker for a customer testimonial video for a gym
Conclusion
No matter the size of your business, you can always think about YouTube video marketing as a great strategy to boost your sales. Ideas and content are significantly important in creating videos. If you work on the quantity but ignore the quality of your YouTube videos, you are risking your time and budget. The above-mentioned ideas are put forth to prevent you from getting there. Therefore, using them in your process can fulfill your goals. Good luck!
Author's Bio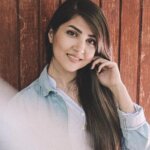 I am Parichehr Parsi, a born writer, and a freelance copywriter in the fields of travel, fashion, and Instagram marketing. I currently write for SocialPros and online magazines in Italy and I love reading, writing, and researching. Find me on LinkedIn!
---
---