Video marketing is a great tool all small businesses should use! We are here to tell you everything you should have in mind when using video marketing for your small business growth! So with no further ado, let's dive right into it.
What You'll Find:
Adding a video to your website can increase conversion rates by up to 80%
Compared to traditional, run-of-the-mill organizations, small businesses are a completely different animal. Workforces are leaner and budgets are tighters. This is especially in regard to SMB (small-to-midsized businesses) marketing. With much of the work outsourced, marketing initiatives will be conducted only when it is clear they will yield tangible results. That's what makes video marketing such a slam dunk. Don't take my word for it: Your website is 53% more likely to appear on the first page of a Google search if it features videos.
Is Video Marketing Expensive?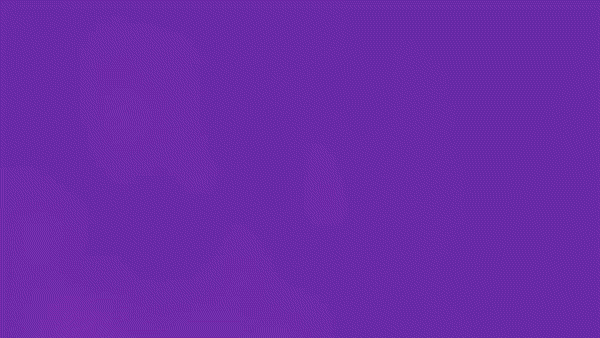 Debunking a Few Myths
No other marketing channel has gone through the transformation that video marketing has. Once viewed as a luxury, video marketing is now conducted by 81% of businesses and growing.  A major contributing factor to this is the rapidly declining cost of shooting, editing, and distributing videos during the last decade. Toos like video makers have made it really easy for any business size to create their own videos! 
Veteran marketers will remember the days in which creating high-quality videos would cost a pretty penny. Then, YouTube and iPhones were introduced and completely changed the game. Nullifying the need to hire camera crews, readily-available tools turn the process of shooting footage into perhaps the easiest and cheapest element of video creation. 
🔥 Keep reading all about Placeit Video Maker: Learn How to Create an Awesome Video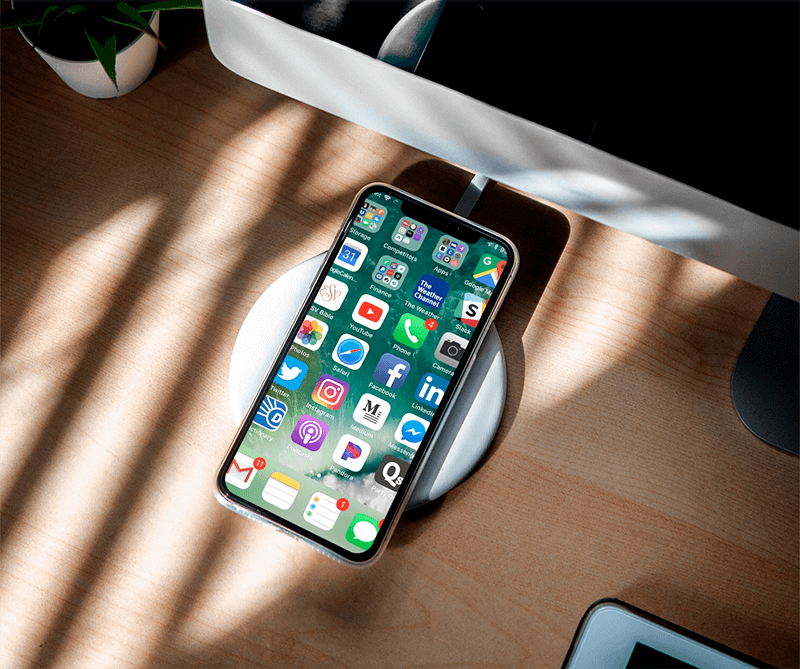 Large enterprises boast Instagram accounts with millions of followers all while showcasing video marketing content captured via mobile. Small businesses can really cut costs by emulating the YouTube creator model.
💡​ How to Make a Video Successful with These 6 Tools
Pointing the camera at company personnel, and letting them present the company is both extremely cost-effective and a powerful way to project authenticity. No voice actor or actual presenter can convey the passion a business owner can when explaining a service or product he or she offers.
Some business videos would benefit from being more cinematic. Opting for high-quality, stock video footage is a go-to for retail giants and tech behemoths, and your small business should be no different in this case. Envato Element offers millions of stock videos that can be dynamically edited for a price that a decade ago was unthinkable. The result will be anything but stock.

It would be highly recommended to purchase a series of stock sequences. If you decide to expand your video marketing activities, your future videos will have similar footage. This will go a long way towards cultivating a recognizable brand identity. 
Finally, nowadays, editing your footage en route to creating a killer promo or explainer video is easy and affordable. Using Placeit for example, you can choose from a variety of dynamic and highly-customizable templates, animations, teasers, videos, images, colors, styles, and more. You can add your company's logo to every video and leverage the same footage towards various distribution platforms (e.g. Facebook, Instagram). 
Where Should Small Businesses Distribute Video Marketing?
Social media and video are a match made in heaven. According to G2 Crowd, video content on social media gets shared 1200% more than text and images combined.
Facebook posts featuring videos garner the highest engagement rate (13.9%).

82% of Twitter users flock to the platform primarily to watch videos.
Perhaps most importantly, Instagram stories enjoy a completion rate of 85%
Without a doubt, small businesses should be focused on social media as a primary platform to distribute their videos.
It's critical to note that users of the various social platforms engage with videos in different ways.
85% of Facebook videos are viewed with the sound

off.

90% of Twitter videos are viewed via mobile.
Modern slideshow video maker with animated titles cool transitions
Catering to users of these platforms' unique viewing preferences will require a bit of strategizing. If your primary audience is on Facebook (and, if you're an SMB, this is likely true) you may want to create videos that are lighter on verbal exposition, and heavier on graphic storytelling. Otherwise, think of adding closed captions to your Facebook videos.
Remember the aforementioned online video editing solutions? Many of them will enable you to present your footage vertically. This will give mobile viewers (i.e. the vast majority of Twitter and Instagram video watchers) an optimal viewing experience.
🔥 Don't miss out this TikTok for Business 101: A Guide to Growing Your Brand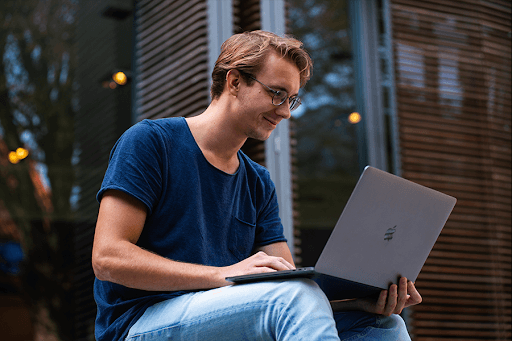 How Should Small Businesses Showcase Video Marketing on their Own Website?
Here's where things get interesting, the most common and intuitive approach is uploading a video onto YouTube. Then, after copying its embed code, you can paste it into your website builder or content management system like WordPress. A lot of big websites do this, however, free solutions sometimes come with a price. By presenting your audience with YouTube-hosted videos, it is that much more likely for them to bounce out of your site. If you're an eCommerce website, this is a huge deal. All viewers will have to do is click on the YouTube icon or one of the recommended videos at the bottom of the player, and they're gone. 
On the other hand, YouTube doesn't really provide insight as to who is watching your video. Total view counts and likes to dislike ratios are nice, but certain businesses could benefit considerably from in-depth analytics; the kind pertaining to individual viewing patterns. Small businesses looking to approach website video presentation strategically, will need a comprehensive video hosting solution. Platforms, such as Cincopa, enable small businesses websites to present videos in a way that appears synonymous with the site's brand and feel. After uploading your videos to your account, all that will be left to do is choose a video player template, copy the embed code and paste it into your site-builder or CMS.
Unlike with YouTube, you decide whether viewers are met with recommended content. You will see to it that as long as they are on your site, visitors will not be met with content that either mentions or promotes your competitors. Most importantly, you are introduced to each member of your video viewing audience.
You will know who each viewer is, where he or she watched the video, on which device, and, most importantly, how much of each video they watched.
Along with knowing your audience, you will gain a true understanding of your videos' effectiveness.
Through features, such as heatmaps, you can see if and when a large chunk of your audience 'checks out' and stops watching. You may want to reconsider how you present the content leading up to the drop-off or cut it from your video, completely.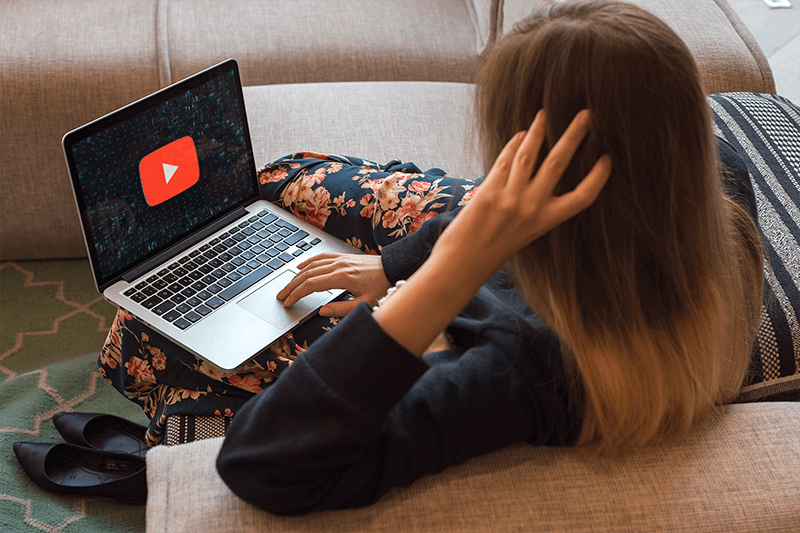 Final Thoughts & Takeaways
Stacked up against bigger competitors, SMBs have their work cut out for them. However, competing with enterprises no longer has to be done with lesser tools. Thanks to an explosion of new tools and technology, shooting, editing, and distributing high-quality marketing videos are both easier and cheaper than ever before.
Social media remains the primary arena for video marketing. With video generating considerably higher engagement rates than traditional content, you simply can't go wrong when promoting videos on Instagram, Facebook, and Twitter.
Though free and pervasive, YouTube embeds on a company's website are not without their drawbacks. Companies looking to avoid viewers bouncing out of their website should explore video hosting solutions. Providing extensive analytics, these platforms will introduce SMBs to every member of their video audience and clearly indicate whether or not their videos need further work.
🔥 Don't leave without reading: Are YouTube Shorts Worth the Time and Effort?
---
About the Author:
Yoni Yampolsky is a marketing manager at Cincopa. A powerful video hosting solution, Cincopa helps users untap their videos' true business potential.
---
Video Marketing for Small Business Owners
Master your small business' video marketing strategy to join the best companies out there. We tell you all bout video engagement and the best tools to make your own animations. Get ready to launch your business into the new age!
Video Maker
---