Learn How to Make a Video Look Professional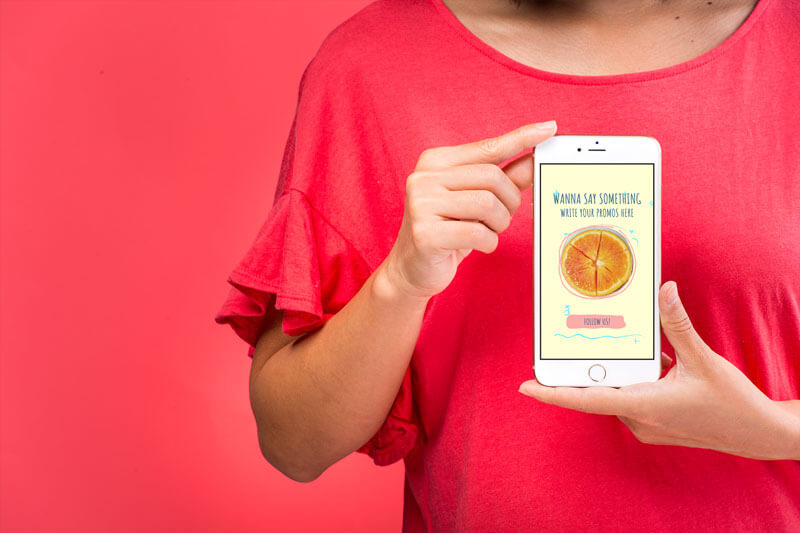 Social media videos are a professional way of delivering messages and keeping your network informed about what you are doing. Keep in mind that your videos will be more memorable if you use well-thought-out information and present it in a fun and dynamic manner. Videos aren't that difficult to make if you have the correct tools to assist you, like video makers or slideshow maker. The details in your video are the important ones to make it look pro. Don't depend on anybody or invest tons of money and time to make a fantastic video. I have listed six tools to help you create your videos, some of which are even free. You'll love them because of all the benefits they offer. To learn how to make a video using them, keep reading.
1. Be Fast, Use Free Stock Images for Your Videos
When you prepare for a photoshoot, you'll have to invest time, effort, and money into finding the right spot in your city or some other gorgeous location to be your backdrop. This action in itself can become pretty expensive and, if you don't hire a professional photographer, you might not like the results, so why not take advantage of stock photos instead? You can find websites that offer free stock images, but everybody does that. In fact, it's not uncommon to run into other advertisements that use the same images you downloaded for yours. To avoid these types of issues, I recommend using Envato Elements, which has a growing image library for a fair price. Here, you can find anything from beautiful landscapes to images of people working. There is a huge range of categories and styles to choose from, so you'll definitely find what you want.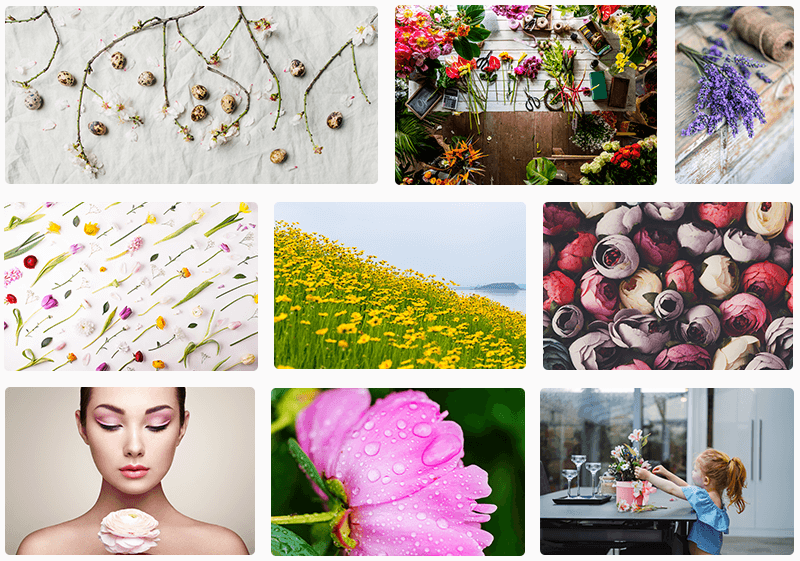 These are the highlights that the Envato Elements license offers:
Simple License Term: You get commercial rights to use items for work and personal projects.
Register your items according to their use. Use them as many times as you want and register them according to the new application.
They have clear guidelines on how items can't be used, for example, you cannot resell their assets.
Future proof licensing even if you unsubscribe.
2. Brand Your Images with Beautiful Mockups
If you're not a fan of stock images, I have a great option for you! Mockups! If you have never heard this term, I'll explain it: basically, these are photos that you can customize with your own designs. Once you add your design or brand to them, they will look like you had a professional photoshoot for your product images. Placeit offers tons of mockups for all sorts of products and is very easy to use. The library of mockups is always growing, ensuring that you can find the styles and aesthetics you want. You can even find anything from customizable apparel mockups to electronic device mockups.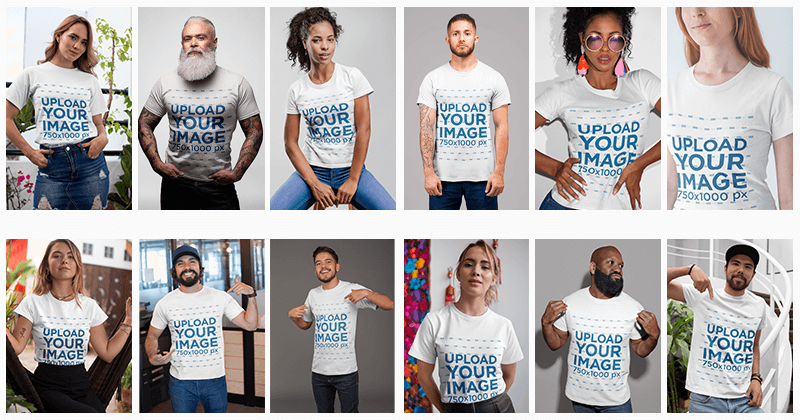 These are the highlights that the Placeit license offers:
You can modify Placeit's content for your final design.
You can create content and sell it to a client.
You can publish, broadcast,  display, and distribute the content you create using Placeit.
You can put your final design on any product and sell it.
3. Use Eye-Catching Illustrations in Your Videos
Illustrations are another option that you can use to communicate your message. They are usually more friendly and emphasize a mood according to their colors and visual style. An illustration can be a very powerful and memorable image. Envato Elements has an excellent selection of different illustration styles you will definitely love! Check out these examples to get inspired. You can generally download them as vectors, so you can make some modifications as well if you know how to use software like Illustrator.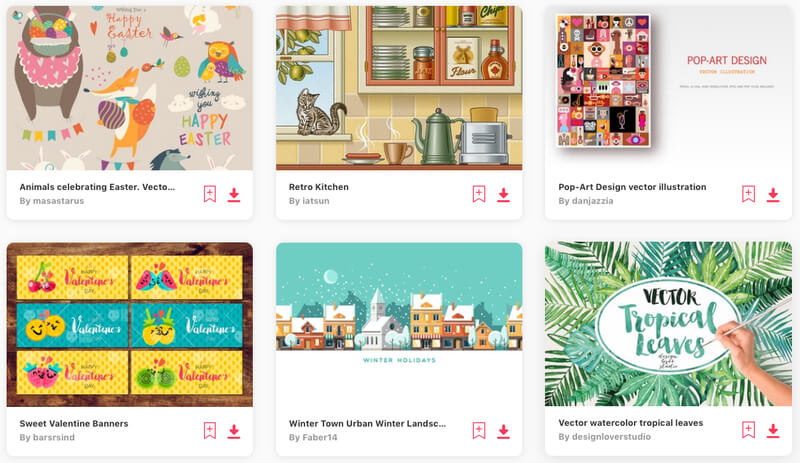 4. Use Already Made Video Fragments for a Greater Project
Another way to help express your message is with transitional videos or specific scenes. MixKit offers a whole library of short videos that are sure to fit your concept perfectly and help you complete your video's storytelling. Yes, you can make your videos from scratch, but why not take advantage of the hours that another professional has already invested in recording and editing videos you can use? You can find all types of video styles, from abstract videos to illustrated animations or even lifestyle shots.
Best of all is that these videos are currently available for free! The license allows you to use any of these videos in a commercial or non-commercial way for free. Check out these examples and get inspired!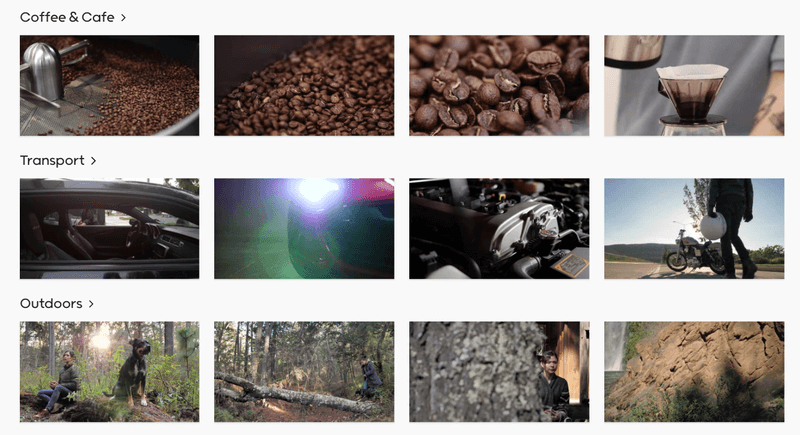 5. Use the Perfect Track for Your Video
When you make videos or teasers with pictures and music, the final version is more impactful. You don't need to invest time into searching for a musician and trying to explain your concept to them. Instead, look for a library where you can find music, music packs, music kits, or sound effects for your project. As for categories, you will be able to find all sorts of tracks, from ambient tracks to hip-hop and even vocals. AudioJungle has a great selection of tracks. Check out some of their categories: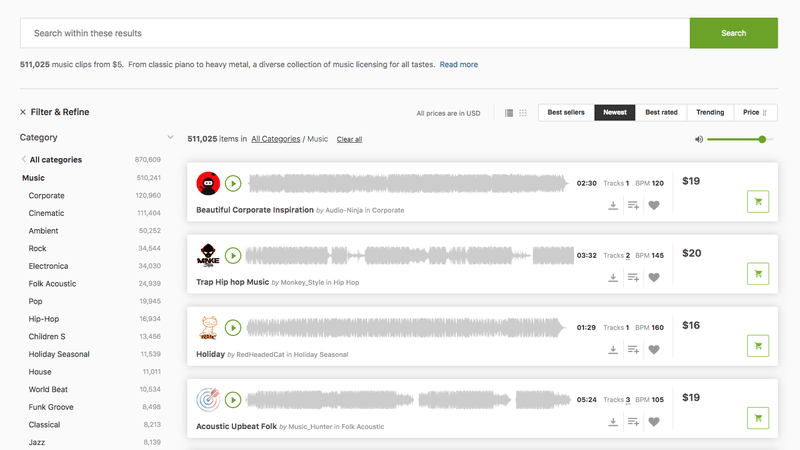 There are different types of licenses you can use according to your needs. It would be best to do some research and get well informed so you won't have trouble in the future once your video gets all the attention you anticipated. Here is some inspiration for you:
💡Pro Tip: Placeit's video maker already offers thousands of free tracks for your videos that you can add automatically when making or editing your video on this tool.
6. Resize Your Video or Change It to Another Format
When you download your videos from Placeit, you will get high-resolution MP4s which might be too heavy for social media or for your website. Ezgif.com is a free resizer tool that allows you to upload your videos and resize them. Here are some recommendations:

Default videos for your website:
Rectangular videos in high resolution can be resized between 800 pixels and 1000 pixels in width.
For your social media:
Square or vertical rectangular videos can be resized between 600 pixels and 800 pixels in width.
For TV – projectors:
The default width for this is 1920 pixels. You can work with this size if you're going to do a presentation.
With this tool, not only can you resize your videos, but you can also turn them into gifs, crop them, reverse them, or add subtitles."With Placeit, I never run out of new designs for my shop!"
Genevive Scott 5/5
---
The Best Tools out There for Amazing Videos
Today's online tools give you the power to make videos with pictures and music for your business niche with a few clicks. You no longer have to depend on professionals or expensive software. Take good advantage of this list since you'll find from video creators to image mockups. Create products overview videos, social media videos, slideshow videos, and many other formats with incredible music tracks. Use the perfect online tool and create eye-catching assets inspired on today's trendy designs to achieve successful videos.
Create an Amazing Video
---