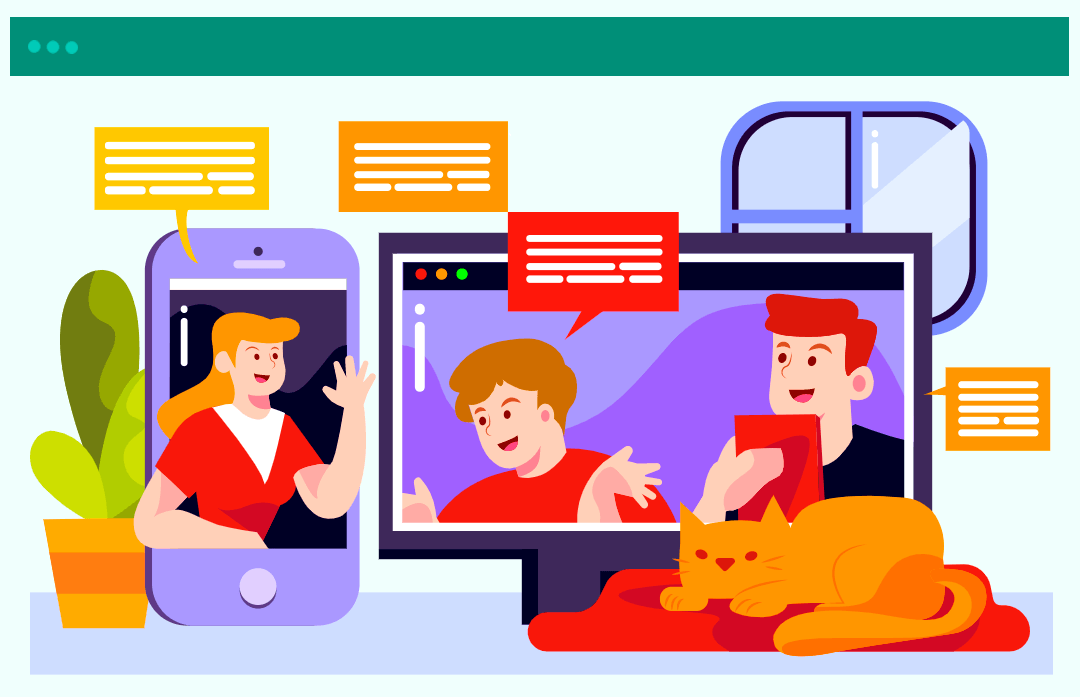 The brand voice is sure to find a place in the top factors that contribute to the success of a brand. A strong brand voice helps the personality of the brand shine through.
In the absence of a strong brand voice, it would be difficult to engage and convince the customers to part with their money. Companies that ignored brand voice have paid dearly in the past. The higher churn rate and poor conversion rate are just two of the many problems companies with inconsistent brand voice face. A simple shift in your strategy; adding a proven marketing technique can greatly help you in creating a solid brand voice.
Using video content is by far the simplest and most effective method to establish a successful brand voice for your business. So, let's get into the meat of the matter. By the end of the post, you'll gain a better understanding of how to develop a brand voice and how to use video content to find success in your business.
What's a Brand Voice & How to Develop One?
What do people think about you when they hear your name? Is it just your physical attributes they think about? No. What pops into their mind is a composition that includes physical appearance, your voice, unique mannerisms, tone, personality, experiences with you, behavior, and so on. These traits not only help people recognize you but also understand and remember you.
The same can be said about a brand. Brands have personality, evoke emotions, a tone, and so on. We call this the brand voice. The brand voice is carefully crafted and developed and conveyed to target an audience through various marketing strategies. How marketers convey their brand voices is important because only a powerful marketing strategy can successfully transmit a brand voice. 
Before we discuss our tips to successfully establish your brand voice, let's find out how to develop a brand voice for your business.
How to Develop a Brand Voice?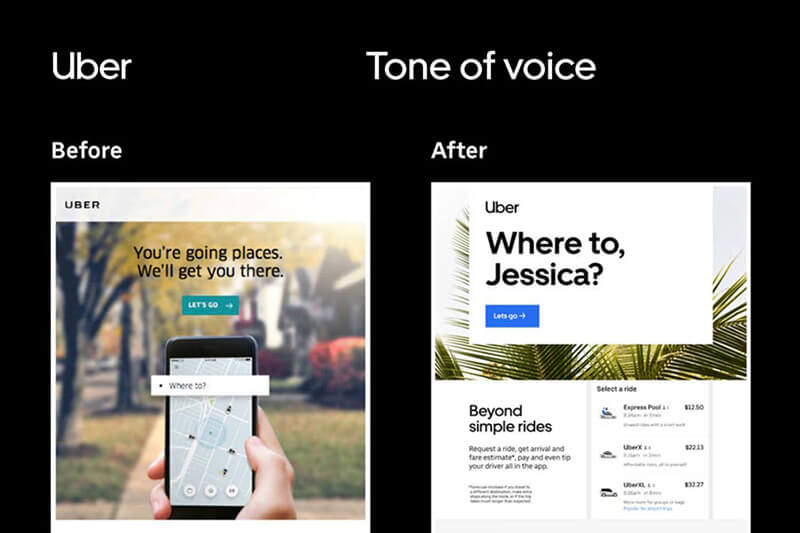 Coca-Cola, Puma, and Adidas: what's common between these brands? All three brands have a clear brand voice and they adhere to a strong brand personality. A clear brand voice helps customers easily recognize these brands. Want to create or strengthen a brand voice, here are 5 simple steps:
Analyze Company Mission and Vision Statements
To understand a brand's personality, you need to learn about the company's values. From this exercise, marketers will also come to know the short- and long-term goals of the company, which are vital for crafting the overall brand strategy.
Research Your Target Audience
Think like your customers and try to understand their thought processes. For this, marketers need to create one or more buyer personas.
Creating buyer personas will help brands recognize customer pain points, their traits, likes and dislikes, words, and messages that would find favor with the audience, etc. Brand message and voice that don't resonate with the audience will only lead to alienation.
Researching the audience, marketers can also learn how brands want their customers to perceive them, their product/service.
Audit the Existing Brand Assets and Content
An audit is often carried out to track progress, identify loopholes, and rectify marketing errors. But assessing all your existing assets can also help identify valuable brand traits that can be used to develop the brand voice.
Collect and review all your best-performing assets including logos, web design, website copy, podcasts, images, infographics, customer testimonial video content and other videos, social media content, and blog posts. The common theme (colors, language, tone, etc.) that arises from the brand content, customer research, and brand analysis should form the core of your brand voice.
🎤️ Seeking some inspo? Check out these cool podcast covers!
Fill In the Missing Pieces
For now, you have done all you could. Why not invite the opinions of teammates, employees, and most importantly the customers.
You could carry out opinion polls, request comments from blog readers and social media users, encourage existing customers to share reviews/testimonials, and ask employees what their think about the company/brand.
The replies you receive from all quarters can be discussed with the teammates, marketers, and others. Find the common theme, values customers expect in a brand, how customers perceive the brand, and a lot more. Through this exercise, brands can also learn about the positives and negatives of their current approach and make the necessary amends.
Prepare a Chart and Frame the Guidelines
Analyze everything you have in hand to identify words, phrases, traits, values, and emotions that best describe and suit your brand.
It isn't enough that the traits match the brand. Make sure the traits or values aren't in any way at odds with each other. Put your findings in order to prepare a brand voice chart.
It's equally important to develop guidelines for the proper use of your brand voice. In most companies, a multitude of people is involved in content creation. The brand voice guidelines will ensure consistency is maintained throughout the marketing process. 
Why Use Video Content for Branding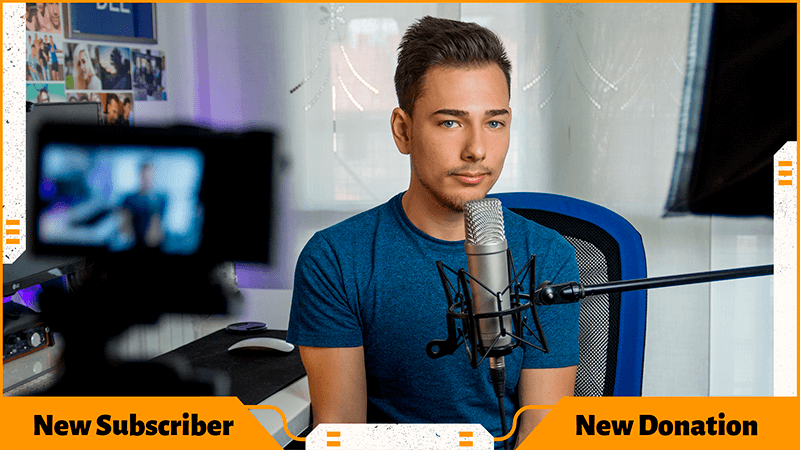 The best part of video marketing is the freedom it gives marketers to convey a message through storytelling. When you combine the two – message and story – the customers find it easy and quick to consume the content. This is one of the many reasons why customers prefer to watch videos over reading marketing content.
On the other end, companies favor the visual medium because of the creative freedom they get to represent their brand exactly the way they want. Plus, the freedom they get to engage their target audience using powerful emotions.
By now we have established that voice, tone, language, personality, background music, colors, and a few other elements combine to form brand voice.
How to Use Video to Successfully Establish Your Brand Voice
Video content has emerged as a remarkable marketing tool because of its versatility. Hence, the small list of ideas mentioned here isn't exhaustive.
That said, with this list, you have a ready-made strategy to begin establishing a successful brand voice. Plus, these ideas would stimulate your creative brain to come up with other powerful marketing strategies. So, let's begin.
Use Live Streaming
Adding live streaming to boost the brand voice will deepen the engagement and add to the authenticity and trustworthiness of the brand.
When companies communicate and engage the audience in real-time what's on display is the un-edited and non-rehearsed voice and personality of the brand. The viewers see the brand as it is and learn what the brand stands for.
Another excellent strategy to establish a brand voice is to engage the audience at every step of the customer journey. Regardless of the stage, live video content will fit right. Companies can use live streaming to brand, educate, convince, and satisfy the customer post-sale.
Live videos are one of the best conversion tools. Around 75% of marketers who participated in a study said live streaming (particularly Facebook Live) increases product sales.
Like Facebook, there are other platforms such as Vimeo, YouTube, and Instagram that are upbeat on live videos marketing. These platforms are competing with each other to introduce features that allow brands to imbue logos, colors, and other brand elements in their videos.
🔥​Check out how to edit YouTube videos!
Maintain Consistency and Uniformity to Establish Your Brand Voice
Customers remember a brand by its name and many other attributes. It would be a lot easier on them if you could maintain a set of key attributes throughout the marketing campaign. This is one of the simplest strategies to follow. Develop a brand voice and use the same in all of your videos.
It's perfectly alright to create different types of videos. In fact, diversity is advisable. Use different themes, CTAs, actors, etc. But do use the same logos, color schemes, tone, etc. Sometimes brands use the same actor or set of actors throughout a campaign. The appearance of the same actor helps the audience to relate to the product every time they see a familiar face.
Apart from the usual logo, color, font, etc., identify elements that'll help viewers easily identify and remember your brand. For example, the mobile network operator EE uses actor Kevin Bacon in all its video ads appearing in the United Kingdom. This uniformity helps the audience engage with the video, related to the message, and connect with the brand.
Diversify the Content to Maintain Customer Interest
To bring a level of consistency or regularity in video content in no way means offering the same stuff again and again. Create multiple videos which are diverse and engaging. The videos may be different but they have a common trait – that is, they all project your brand personality. Without some degree of uniqueness, the audience might soon lose interest in your content and hop on to the next exciting video from a different brand.
There are other excellent reasons to diversify your video content. Adding variety enables marketers to reach a newer audience. With different types of content, marketers can engage with people with different tastes and needs. For example, Zoom has done an excellent job of using a variety of video content without changing the brand voice.
On their website, one would find demo videos to educate visitors about the product and how to use their product, brand videos or 'About Us' videos to introduce their company and team, and testimonial video content to build trust and convince the audience. 
Create Video Ads With Shared Values
One of the many wonderful reasons to use video content is for its emotional appeal. Videos have the greatest impact in the shortest possible time. That said not all videos with emotional content find resonance with the audience. Marketers must make sure that the emotions associated with their brand are relatable and shared by the target audience.
One way of successfully communicating values directly to the customers is by developing brand culture videos and behind-the-scenes content. Videos that show the human side of a brand and its team are ideal for engaging the audience. For example, the success of the happiness campaign rolled out by the beverage giant Coca-Cola, shows how community and customer engagement can help establish the brand voice.
Final Thoughts
Products, brands, and businesses come and go. But, only companies with a solid brand voice find a place in the hearts and minds of the customers. The brand voice that's unique and reflects the brand personality will be remembered for long and is easy to distinguish from the competition.
Creating a brand voice is one thing, but to make it work requires a powerful medium such as video content. The tips mentioned above will ensure you get the best out of your carefully crafted brand voice and skillfully made video content.
Diversifying the video content, aligning brand elements with video elements, maintaining consistency, making an emotional connection, and using live videos and other latest video trends are some of the tips that'll help the brand voice reach the customers.
Author bio:
Cristian Stanciu is a freelance video editor, owner, and post-production coordinator of Veedyou Media – a company offering video editing services to videographers, marketing agencies, video production studios, or brands all over the globe. I can catch up with him on his blog or on LinkedIn
---
---