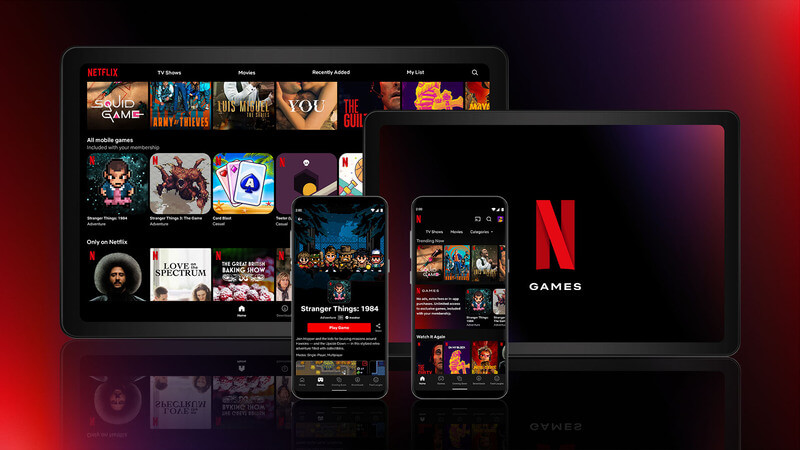 As you read it, the Netflix gaming service is now official! Gear up for playing up to 12 different games directly from your mobile. Best of all, you can play from your account, there are no additional charges, no in-app purchases, and it's ad-free. Ready to learn more? Let's dive into the details.
What Is Netflix Gaming Service?
It's a new way to play video games but directly from the Netflix platform, and it's only available for mobile devices. With this big bet, the streaming giant made its triumphant entry into the attractive and challenging video games world that managed to stand out with the pandemic's arrival. According to their site, they want to build a game library that fits everyone's interests. However, their interest might go beyond that statement. We already know that the gaming market will continue to grow and still has a lot of potential ahead. Perhaps that's another one of the reasons why the company wants to take a piece of this gaming pie.
🎮 Have fun and learn from these tips for gamers:
Proof of this is that at the beginning of November 2021, the entertainment company released only five video games. Today, they have evolved by leaps and bounds to offer a collection of 12 different titles, which work for both Android and iOS.
What's the List of Netflix Games?
Aha! Here comes the exciting part. Before we give you the updated list, we want to answer: Netflix games are free? Of course, they are! You just need to have a subscription to access them, but there are no additional fees or hidden costs. Also, if you were wondering: is there a stranger things video game on Netflix? Yeah, the streaming platform even got two! But there are so many different games on the list. Here's the complete offer:
Arcanium: Rise of Akhan
Asphalt Xtreme
Bowling Ballers
Card Blast
Dominoes Café
Knittens
Krispee Street
Shooting Hoops
Stranger Things: 1984
Stranger Things 3: The Game
Teeter (Up)
Wonderputt Forever
Quick note: the Netflix gaming service can vary according to each type of device. Make sure you have enough storage on your mobile to download the games. Apart from that, there's a sad part: you have to install them individually, but hey, maybe they'll improve this experience shortly.
How to Play Netflix Games
It's easy peasy, and probably it won't be difficult at all because your gamer abilities are top-notch. However, in case you're brand new and want to try it out, here are some simple steps to follow:
Open your Netflix app and look for the main bar where you have the Home 🏠 icon, and next to it, you'll find the Games icon 🎮 which is represented by a controller.
Then, click on it. Immediately the Netflix games library will be opened by default. So there, you can visualize and explore all the available games and a trailer of each of them.
After, tap on your selected game and click on "Install". You'll be redirected to the Play/Apple Store (depending on your device). Quick note: only games compatible with your mobile will be successfully downloaded.
Once it's done, open the app and get ready to play! Keep in mind that these games are only for adult profiles. When entering, if you share your account with different members, you're going to be asked to select who you are. 😉
Promote This Gaming News Among Your Community
Now that you know what's new regarding the industry and the Netflix gaming service, why don't you share your expert point of view with your gaming community? If you need content ideas (and attention-grabbing templates), keep reading!
Add the Last Touch and Publish
Let's start with the beginning. Let's say you're almost ready to publish your video on YouTube, but you're still missing the thumbnail. No problem, we've got you covered! Try our tool to design yours in a few minutes, and voila! P.S. Don't forget to add an amazing YouTube End Card.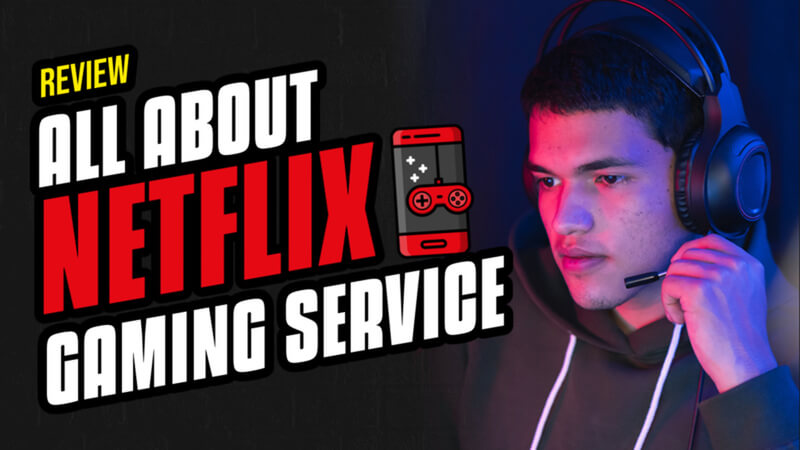 👾 P.S. You may be interested in: How to Start a Gaming Channel that Looks Solid 
Create an Eye-Catching Design
Okay, we're on the right track. Now think, how are you going to promote your video? How about creating a social media post where you invite your followers to share the news and add a call to action to watch your Netflix gaming video.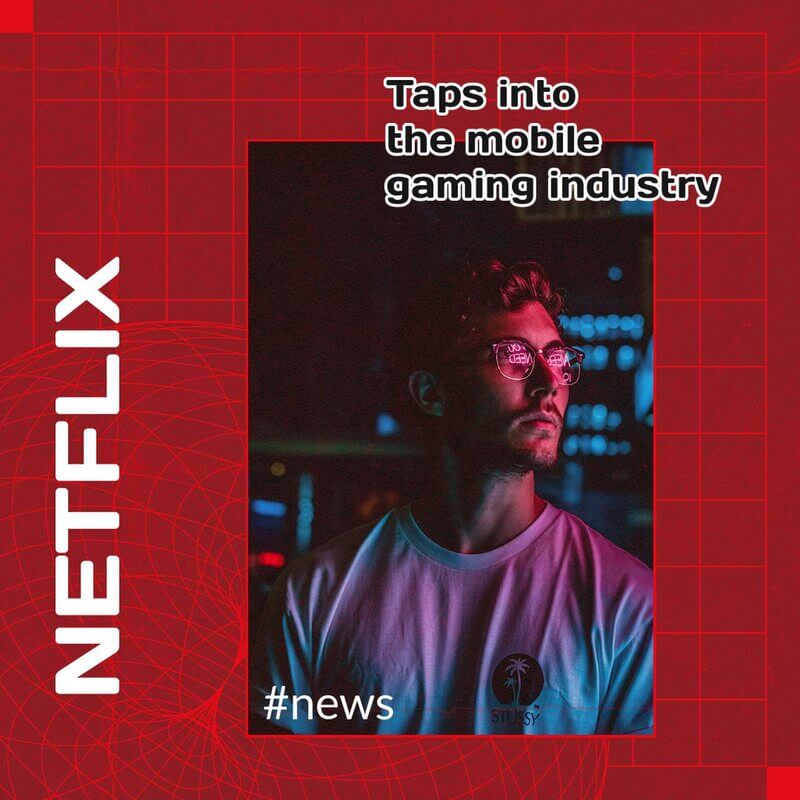 Another alternative is to use the powerful Instagram Story Templates. For example, try designing double images (with each of the Netflix video games) and add a poll to ask your followers which of the two options they prefer. Maybe later you can make an exclusive video of the most popular game.
Last Words About Netflix Video Games
Finally, have fun in the process! These industry trends always give you good material to talk about and position yourself as a leader in your community. Plus, we're sure your followers want to hear your opinion as much as you want to read theirs and connect on a more emotional level. Also, with these small actions, you will be able to boost your account and discover the topics that grab your followers' attention. Read these tips for your gaming channels if you want to level up.
We want to read your comments. Please shoot us a message! 👾🎮
---
---