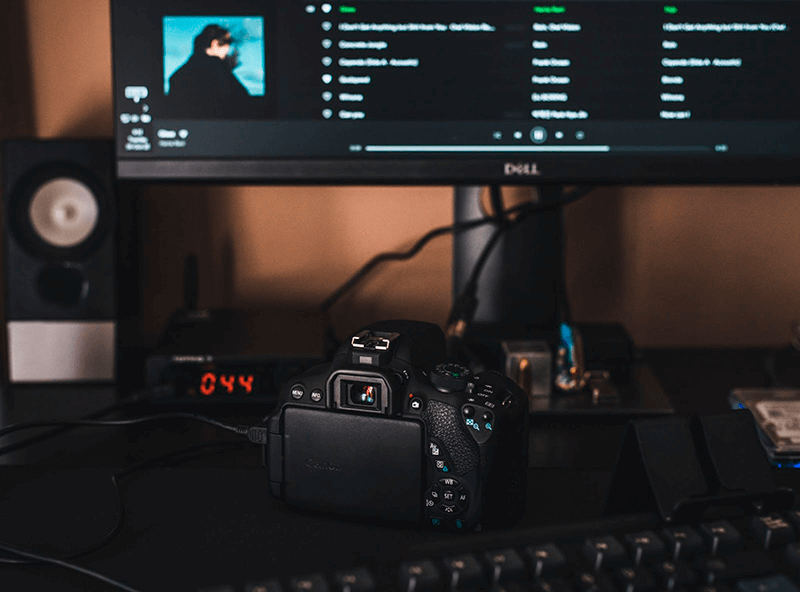 Music can make or break a video. This is why choosing the right background music for videos is key and taking your time to find the perfect one is extremely important. There are so many things to consider before choosing background music: from budget to final use of the project and more. 
The truth is, even the most experienced content creators out there struggle with music. There are too many options and too many things to consider. This is why we've rounded up some of the most common questions regarding background music, as well as some tips and advice for you. This is what you'll find: 
1. Do Videos Need Background Music?
There is not an exact science when creating content, and nothing can guarantee you getting a lot of views, but there are some things you can do to optimize your content for better results. And one of them is including resources that make it more entertaining such as music. 
This means that no, it is not mandatory to include background music on your videos or any other type of content, but it will for sure help you out to make the end result look and feel more professional.
There are many ways to introduce music in your videos and it all depends on what role you want it to play in your videos. It can be a way to enhance your visual images with inspiring music to connect on a deeper level with the viewer or simply to accompany your voice as you explain something. It can become a characteristic soundtrack in your videos or it can introduce a special section. 
In conclusion, unless you are trying to go for a specific vibe that doesn't involve music, we highly recommend you include background music in your videos. Trust us, the result will be worth it and your audience will enjoy it. Keep reading to find where to get some great music!
2. Should I Put Background Music in my Vlog?
Vlogs are a video genre of their own. They are becoming bigger and bigger on YouTube and nowadays tons of YouTubers have at least one vlog type of video on their channels.
The word vlog mixes the concepts of video and blogging, meaning that they are sort of a visual entry of a blog post. They document a moment in a person's life. Some of the most common types of vlogs include "a day in the life" and "get ready with me", and lengths go from 10 to even 40 minutes and more. 
Considering that these are very long videos, background music for vlogs is crucial here to make it entertaining for the viewer. Adding different tracks that change depending on the mood of the scene or tone of voice is a helpful resource to not result in a monotonous vlog. At the end of the day, what any content creator wants is for viewers not only to watch an entire video but also to come back for more. 
3. Can I Use a Popular Song in my Video?
Depends on what kind of popular song. And here things will start to get a bit more complicated. Unfortunately, you can't simply use any song you like and post the video online, because you would be infringing copyright laws. It doesn't mean you will go to jail, but it can get you in all sorts of trouble that go from silencing your video to demonetizing it, meaning that you won't be getting any revenue from ads. 
No one can escape copyright laws, since they are basically everywhere, from images to music. This is because almost everything that you find online has a copyright, meaning that it is owned by someone. Sometimes, like in the case of photos, music, and even videos, you can get the right to use them under certain conditions that go from giving credit to paying a fee. 
So if you are going to publish a video on the internet or any kind of media channel (TV, podcast, radio, etc) you will need to be sure you are following the exact rights policies to avoid any inconveniences. In a bit, we will tell you where to find the right background music for videos without getting copyright claims.
🔥 Dive into Placeit Video Maker: Learn How to Create an Awesome Video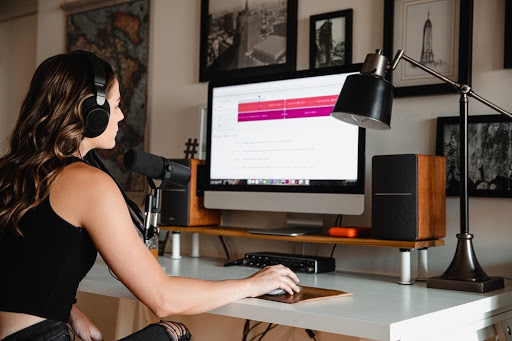 4. What Kind of Background Music Do YouTubers Use?
As we explained before when it comes to music you will have to be very careful about what you choose. Not only in terms of genres and what goes with your footage but most importantly if you have the right to use it. 
You would be surprised to know that music is usually one of the main worries of YouTubers, as the last thing they want is for their videos to be silenced or demonetized. This is why most YouTubers use royalty-free background music to avoid any problems with platforms like YouTube or Instagram.
You may be wondering now: what is royalty-free music? Let's start with the basics. As we said before, every art piece that is put out there has a copyright, it has an owner. In music's case, this copyright belongs to the person who composed and produced it. But a track being copyrighted doesn't mean that you won't be able to use it all, there is a way and that is paying royalties. 
There are many websites, that we will introduce you to in a bit, that allow you to use their music by paying a fee or giving credits. And it is this right to use, what we call licensing. 
In conclusion, to legally use background music on a YouTube video the best way – and how most YouTubers do it – is using royalty-free music. The options are wide, and you will find everything from free music sites to paid subscriptions, which in the end depends on the use you will give to it. Let's analyze that a little bit more.
5. How Do I Find Background Music?
Thankfully the internet is wide and the options are as varied as you can possibly imagine. Before deciding on a specific music provider, we recommend you think about how much content you will be creating and if you are planning to make a living out of your YouTube channel. This way you will establish your needs and therefore evaluate whether to invest or not in a paid royalty-free music subscription. 
If you are looking for free music, you can always go to the YouTube Audio Library. It has a really big library of music that you can use on videos and, most importantly, you won't have to pay for it, you will only have to add credit to the description of your videos. 
Sounds great right? But of course, there are a few downsides. Being so known, a lot of people end up using the same tracks, and let's be honest, with so many options it is really exhausting to navigate through it. 
If you are going to produce a lot of videos and, most importantly, want a high-quality image and sound, then you should evaluate paying royalties. There are many sites that provide great music and, to be honest, the differences among them come down to details, pricing, and variety of music. 
HookSound
From Epidemic Sounds to Soundstripe, a quick search on Google will show you a bunch of results. After testing a bunch we have to go with HookSounds. Yes, they have a smaller library than the others, but it makes it way easier to navigate and also keeps the selection very curated. They also have several types of single licenses for you to choose from and even subscriptions in case you want to pay a monthly fee for more downloads. 
Even better, we got a special discount for you: use code Place25 at checkout and get a 25% off when buying subscriptions (both monthly and annual) at HookSounds! You've got the videos, and the background music, so get ready to create some bad-ass content. 
Thematic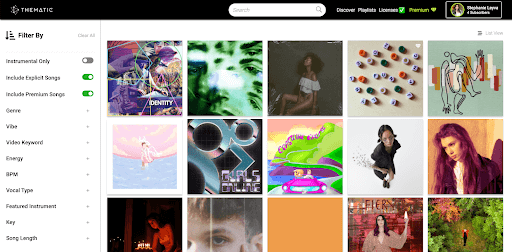 Another great tool is Thematic. It makes it super easy to get quality royalty-free music from real artists for your videos – for free! ✅ You get to use a wide selection of songs from new music artists (like Fiji Blue, Nicky Youre, frumhere, and Elli Moore). Above all, you no longer have to worry about copyright claims, disputes, or strikes against your videos.
---
---