Creating an account and getting started on Merch by Amazon or any other print-on-demand platform is often exciting but a lot of people quickly get overwhelmed when they realize that getting sales is not that cut and dry. This is why conducting merch research is essential in the beginning! 
If you are new to merch or print on demand, navigating the platform and finding out what works and what doesn't work can be time and energy-consuming. Once you upload a design, it can take days to weeks before you make your first sale.
From online forums, people have claimed that it took them a solid six months before they uploaded and made a sale within the same day. This can be daunting, especially if you are getting into merch or print on demand for the additional income potential.
What You'll Find: 
Getting Started is Tough
There are different aspects to creating long-lasting success and sometimes you might find yourself consumed with one and neglect the rest. Design, marketing, creating quality listings, and research are all important aspects of your business that you need to take seriously. A lot of people get so consumed with creating new ideas for their designs that they forget other aspects of their business.
Don't get us wrong, good design is important for any merch or print-on-demand business but a lot of people still make money with average designs. There are a lot of different elements that should be considered if you want to be successful on merch or print on demand but that should never stop you from getting started.
In fact, the more you get stuck on how to do everything right, the longer it takes for you to learn what works for you.
Merch Research is the Solution
The most important factor that influences good design, good listings, and probably how you market is high-quality merch research which not many people know how to go about. Without research, you're practically wasting your time in this business.
How do you know if your ideas are worth turning into designs? Do you know if there is an audience willing to buy your designs? How do you figure out what keywords to use to get your designs at the top of searches?
You guessed it: research.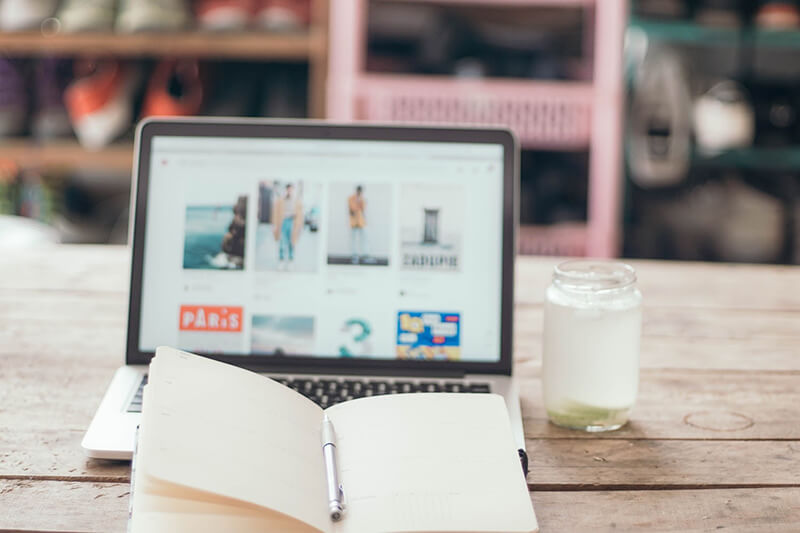 Selling has become extremely competitive with more and more people jumping on the print-on-demand bandwagon. With growing competition comes better ideas and better designs but few people invest the time to learn the strategies needed to make continuous sales.
You need to understand the market and have an in-depth understanding of what strategies you should implement and at what times. Understanding who your target audience is and what they are searching for will influence your designs, what micro-niches to target, and what words your audience is using when searching for products to buy.
Good research will cut across the different print-on-demand platforms available in the market. It will give you a comprehensive view of what people are searching for across the board, what the popular niches are currently, and what keywords to use to get your sales going.
Knowing who your audience is and creating your strategies around their wants and needs improves your sales and reduces your costs. Targeting a specific audience or audiences means that you can pay laser-focused attention to them and make decisions around what they desire.
This means that your designs will be what they want to purchase, your keywords will be what they are searching for and you will also be able to craft descriptions that pique their interest and get them buying. Merch research will also help you make informed decisions when it comes to niches and micro-niches.
If you have been on Merch by Amazon or any other print-on-demand platform for some time, then you understand why niching down helps you make more sales. Your hobbies and interests will give you a general idea of what niche to get into, but success is often realized in the micro-niches. Finding the right micro-niche with a sizable audience for your designs requires research.
Some people say that your hobbies and interests should guide how you navigate print on demand and merch but there needs to be a healthy balance between research and your interests. Merch research like any other research should be data-driven.
It is also a continuous process, the results you get from doing your research today will most likely differ if you do your research 8 to 12 months from now.
Understanding how to conduct research and finding the right tools to use will simplify the process for you. When done right, merch research will improve your sales and is a great return on investment. 
Merch Research & Strategy: Reports Give You an Edge
Gaining an upper hand in merch or print on demand will require that you tap into all the available resources that you can.
One of these resources includes merch research reports These research reports help you stay ahead of the competition using information that is backed by concrete data. Think of them as a professional intelligence report.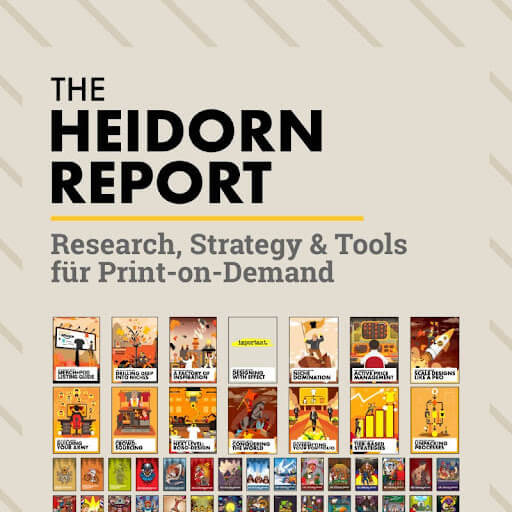 Apart from that, they help you understand how to conduct your own research effectively. One of the greatest challenges when starting out your research is trying to understand what to research, where to research and what the data means.
If you just started out on print on demand, it will take you months of research and learning before you can come up with research strategies that work. And even then, you might not be going about your research effectively.
Research reports like The Heidorn Report are quite effective at taking the guesswork out of the entire process. The Heidorn Report uses trusted market data to help you understand what works for your merch or print-on-demand business and how to implement it.
The report also monitors current trends within the industry in general and even further down into your niche helping you stay ahead of the competition and tap into early sales and make more profit.
Confused about social media marketing? 
The Heidorn Report offers information on how you can target specific individuals who could be potential buyers of your products and create a larger market for your products. Strategies found in the report also give you direction into which tools are effective for your own research.
With the plethora of merch research and print-on-demand research tools in the market, it can get overwhelming trying to find the right one for you. Having relevant information also helps you understand how to use these tools effectively to achieve results.
Some Free Merch Research Tools
Tools are important for your merch research and most successful merch or print-on-demand sellers use and have used tools to help them stay ahead. These free merch tools are effective and can help you achieve results.
1. DS Amazon Quick View 
We've talked about the importance of choosing the right niche quite a bit already and DS Amazon Quick View will help you understand what products are doing well at any given moment. If you are able to know what designs people are buying, you can notice patterns and understand what niches are doing well, what designs are selling, and how top sellers are using keywords.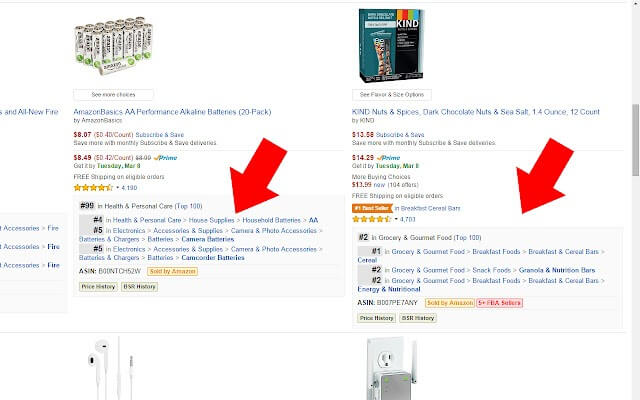 2. Keepa – Amazon Price Tracker
Keepa works similarly to DS Amazon Quick View, however, apart from showing you which products are selling more, it will also show you pricing has changed over time. This will help you not only understand how to price your own products but will give you an overview of how different products are performing in terms of pricing.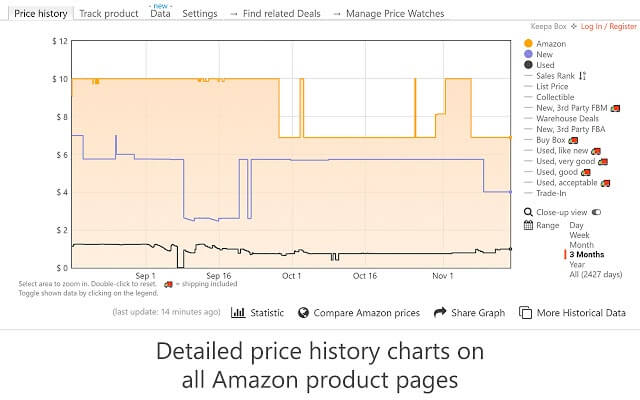 3. Research Base
Research Base is basically an auto-complete research tool that helps sellers find keywords that people are searching for. This tool breaks down research by different marketplaces and different products making it easy for you to get a clear view of what your audience is looking for.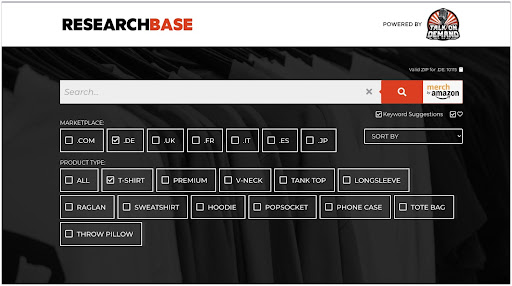 Final Words
Whether free or paid, tools can help you achieve success on merch or print on demand but it's always worth investing in proper market research and strategy reports like "The Heidorn Report".
You've probably heard the analogy, don't give a man a fish, teach them how to fish, and that is exactly what a good market report strategy does. The Heidorn Report gives you access to monthly strategy reports through its subscription model.
With each month, you get comprehensive information on how the market has changed; what are people now searching for, what niches are now popular, what events are coming up and that you should tap into and so much more.
You'll get unlimited access to credible data from renowned sources on what is happening, additionally, you will learn how to do it yourself which cannot be said for many of the tools available now.
Online courses are great but are often overpriced and can sometimes be outdated if not updated regularly. The Heidorn Report is updated regularly and comes straight to your email meaning that you have quick access to important information anytime you need it.
You don't have to blindly get into merch research, if you have the right information and the right knowledge on how it's done, you're on your way to creating long-lasting success on merch or print on demand. 
So don't waste time. It's time to do some proper research!
---
---