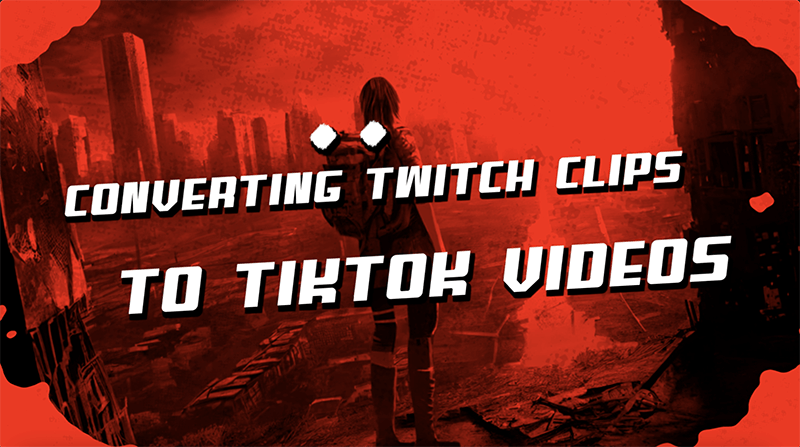 So you are an awesome gamer and/or streamer, and you want to brag everywhere about how great you are. Right? Well, you've come to the exact place! Let me tell you everything on how to convert Twitch clips to TikToks so you can see those views skyrocket with some awesome-looking videos!
But First, What Are Twitch Clips?
Clips allow Twitch viewers to quickly share the most unique moments from broadcasts while enabling broadcasters to grow their channels through social sharing! You can make these on Twitch Clips Manager. 
Clips can be created by hovering over the video player and clicking the Clip icon. You may additionally also create a clip using the keyboard shortcut Alt + X on Windows or ⌥ + X on Mac.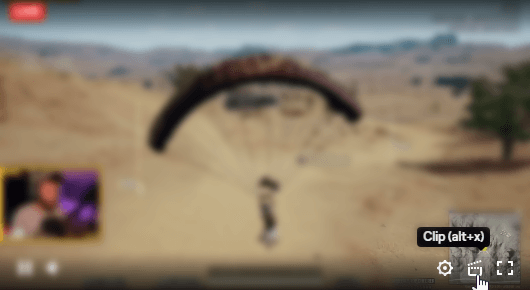 After clicking the Clip icon or using the keyboard shortcut, a new clip creation page will be opened in a new tab for you. On this page, you can select the video segment you wish to include in the final published clip using the slider below the video. Give your clip a title and click the Publish button once you're finished.
💡 New to Twitch? Check out our complete guide on how to start streaming on Twitch!
To Get Awesome Clips:
You can ask your viewers to make and share clips of their favorite moments with you. 

If you are using the

Highlighter

, the timeline shows when people made clips which gives you the perfect info to make highlights of the best moments. 

You can use a highlight of your best clips as a channel trailer to give your audience a small peek at what it is all about.
🔥 Want to level up your TikTok account? Check out our brand-new guide on How to Get Verified on TikTok!
Now, there are two main ways to turn your Twitch clips into TikTok videos:
1. Placeit Video Cropper & Templates
First, go into Placeit's video

cropper tool

. Needless to say, if, for some reason, your file is using an extravagant extension format, you'll have to change your

Twitch clip to mp4

(which is what they usually come in). You can upload or drag and drop your Twitch clip here from your device. 

Choose the ideal video ratio; you can use any present size for social media, for example, Instagram vertical video. Or you can directly add the size you want your video in. 

It's time time to resize to fit your video in the new video ratio.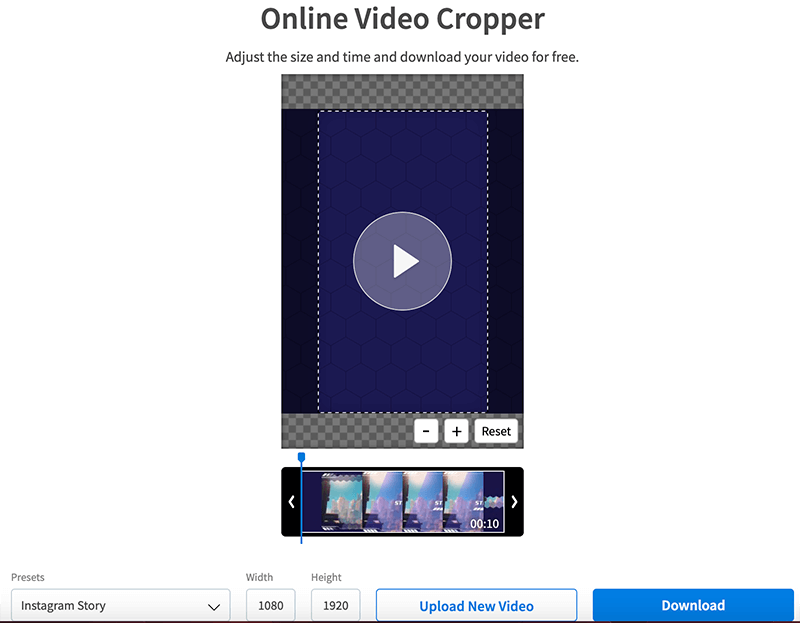 Once you are done arranging your video, simply hit the download button. Voilá! You have a perfect ratio video of your Twitch clip, but wait, we are not quite done yet!

🔥 Bonus Steps (extremely recommended): This is where Placeit by Envato offers something different. With your new vertical video, you can head straight to our

video templates

to add some magic!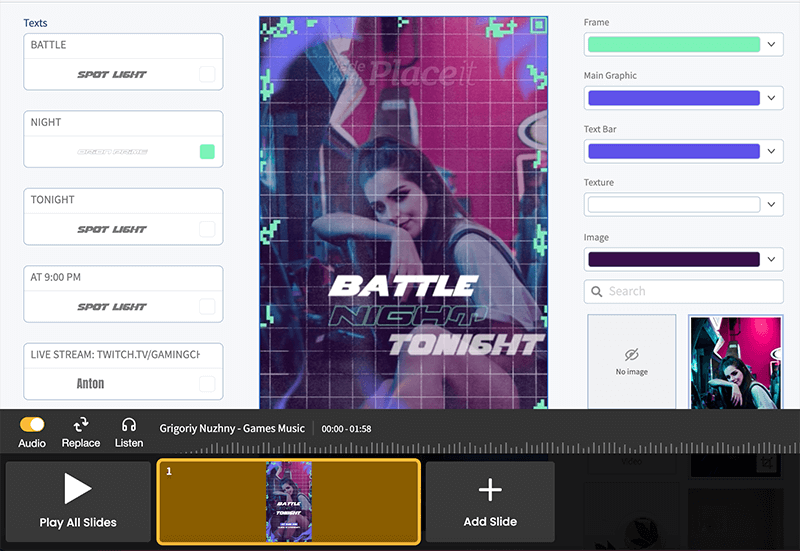 Upload your newly created video in the video template that best fits your style. You can add custom text and transitions, play with its speed, and add music! Royalty free, of course, so you won't have any issues whatsoever when uploading to TikTok. Pretty cool, huh?
🎮  Get your whole channel branding using Twitch sets! Check them out here. 
2. Using an Automated Tool
You can use an automated tool like Streamladder to convert your Twitch clip into a TikTok-optimized video. StreamLadder is a free social media video creator that lets you easily turn your Twitch clips into TikTok videos. 
Select your face cam. Drag and resize the box to wherever your facecam is.

Select your gameplay. Drag and resize the box to where your gameplay is.

Add stickers and custom text.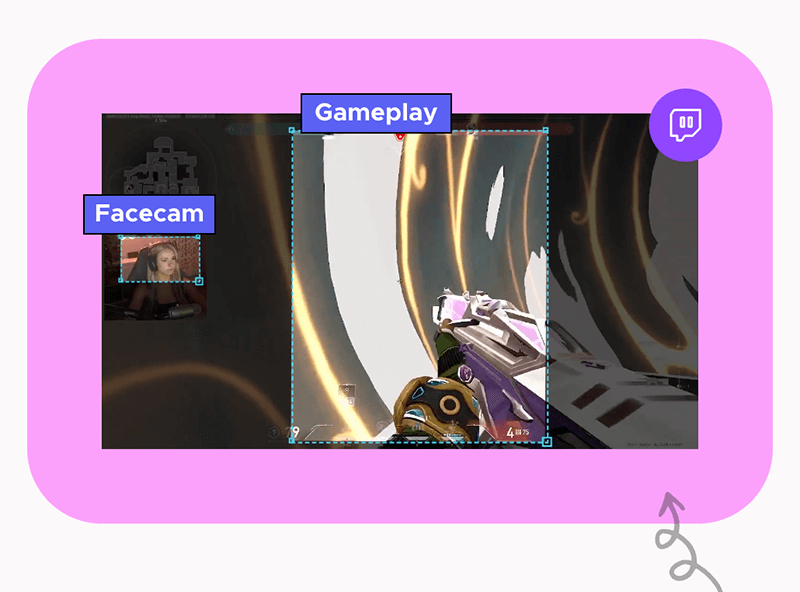 You can also use Cross Clip; it works essentially in the same way and has also tons of positive reviews from users. Cross Clip lets you take your favorite Twitch clips and turn them into social videos for platforms like TikTok, YouTube, or Instagram.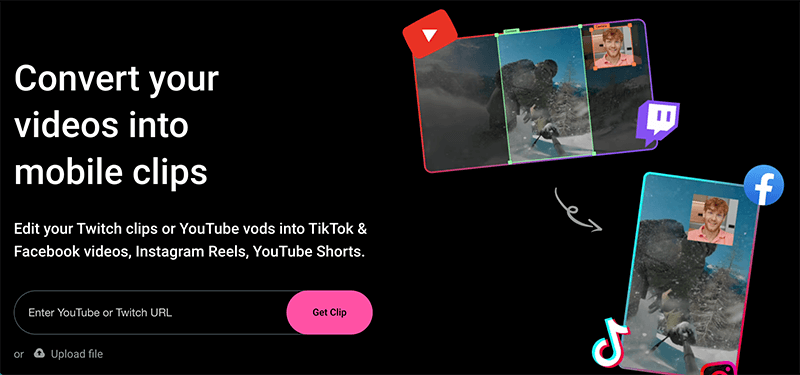 You can start a video by submitting a link to a clip on Twitch or uploading a file from your computer. You'll be able to choose different focus areas from your clip for TikTok, a widescreen video for YouTube, or a square for Instagram. 
Some other tools that are recommended and popular are: Eklipse and Freshcut.
Ok, But Why Though?
So we've covered two easy ways to share more of your Twitch clips on social media, but why would you want to do this in the first place? You can:
Share your highlights on social media.

Promote your channels.
Get the word out on a special event, occasion, or something you are celebrating.
Share a teaser for your livestreams or appointments.
And much more!
🚀 Well, there you go! You can now start sharing your Twitch clips on different platforms using these tools and grow your follower count! And before posting them on TikTok, ensure they're SEO optimized. Read this TikTok SEO guide to skyrocket your Twitch/TikTok content discoverability and engagement!
Any comments? Drop us a line below!
🎮  Check out how to get more viewers to your Twitch channel! 
FAQ
---
---