6 Tips to Increase Live Stream Viewership of Your Gaming Channel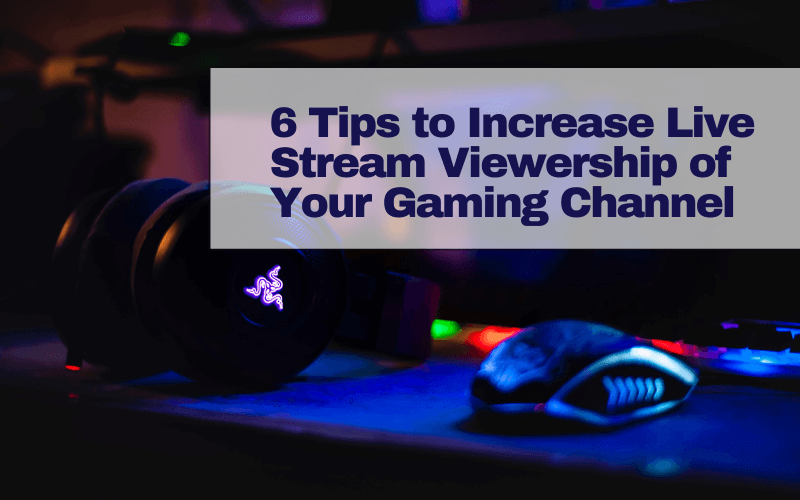 We are here to learn how to get more viewers on Twitch! These days it's easier than ever to start your own streaming channel. There are plenty of streaming platforms for gamers including Caffeine, Facebook Gaming, Mobcrush, and Twitch, among others. 
Amazon-owned Twitch is the most popular streaming channel and attracts over 40 million monthly viewers, who watch video game broadcasts, live music, and more. Top Twitch users show that streaming can lead to lucrative careers, with some making as much as $350,000 in a single month! It's no wonder that gaming enthusiasts are turning their hobby into interactive performances that attract wide audiences. 
So you've started your gaming channel but now comes the hard part: increasing your viewership. Where do you begin? Check out these 6 tips to grow your audience and keep them coming back for more. 
What You'll Find:
1. Create a Consistent Streaming Schedule
A consistent streaming schedule is vital to growing your channel. Moreover, creating and sharing your schedule is a simple way to build trust and encourage your viewers to tune in regularly. 
When it comes to setting your schedule you should include when you'll be playing and what you'll be playing. Once you've established this and shared it on your stream and across social media platforms, you need to stick to it. This is vital so that you don't run the risk of alienating viewers by not meeting their expectations. If you can't make a stream, let viewers know in advance, and reschedule if possible.
Streaming regularly and frequently will attract a loyal viewership and show that you're serious about it. As with any area of content publishing, sticking to a schedule allows you to provide more value to your viewers and encourages them to stay loyal. 
So what should your streaming schedule look like? It all depends on you. Commit to what you can, and deliver on those promises. It's up to you whether you commit to gaming throughout the week, or leave it for the weekends. When deciding how long your streaming session is going to last, keep in mind that your audience should always be entertained and gaining value from your channel. 
Once you've established yourself in the streaming world and are providing viewers with regular and consistent scheduling, you can look into offering subscriptions to your channel.
💡​Also, remember to link your game schedule to your panels.
2. Engage & Communicate with Your Viewers
Interacting with your audience is one of the best ways for you to earn followers. It also keeps viewers coming back to your stream for more.
When it comes to live-streaming, keeping up a flowing conversation will take you far. Your viewers expect a certain amount of explanation when watching a live stream. Whether you discuss strategy, give your thoughts on the game, or answer questions and comments; your viewers want to hear from you. 
Of course, communicating with your viewers doesn't always have to be about the game. If you use a streaming platform like Twitch, you'll likely find that users tune in to get to know you. Once you have a community, they'll also join to interact with this wider audience. There's plenty of value to be found in fostering an open and honest relationship with your followers. 
 Your user engagement strategy could include things like:
Thanking new subscribers

Prompting conversation with questions 

Taking song/game requests

Asking your audience for game suggestions or feedback

Contests

Interacting across different channels
By focusing on engaging and communicating with your viewers, your channel will become an interactive community. What's more, your viewers will find value in your stream that goes beyond watching a stranger play a video game. The result? Increased levels of viewer retention, followers, and subscriptions. 
3. Play the Right Games
It might sound cynical, but if you want to grow your audience you need to pick the right games. What you play can make or break your channel. You'll need to research trends in the gaming community to understand which games are going to attract your target audience. 
Try out different games and see which ones are effectively engaging your audience. Find the balance between games that you're passionate about, those you're good at, and non-saturated games. It's also a good idea to mix it up and keep your channel fresh. 
If you devote your time to streaming popular games that have plenty of coverage already then you risk being obscured by more well-established streamers. For this reason, it's a good idea to look into new or niche games that haven't been streamed yet and make your mark. This works particularly well if you specialize in one genre, or are particularly skilled in one area. What's more, you can leverage your stream to get free promotions from producers keen to show off their games. 
So how do you find the right games?
There are plenty of gaming sites and search engines that will help you find out which games are trending and which recent releases are proving popular. You can also check out the Twitch homepage for popular games, or other gaming websites for non-saturated game ideas. 
Consider mobile games, which account for a huge amount of market revenue. This is also an avenue with lots of potential that could open your channel to new games and a wider audience.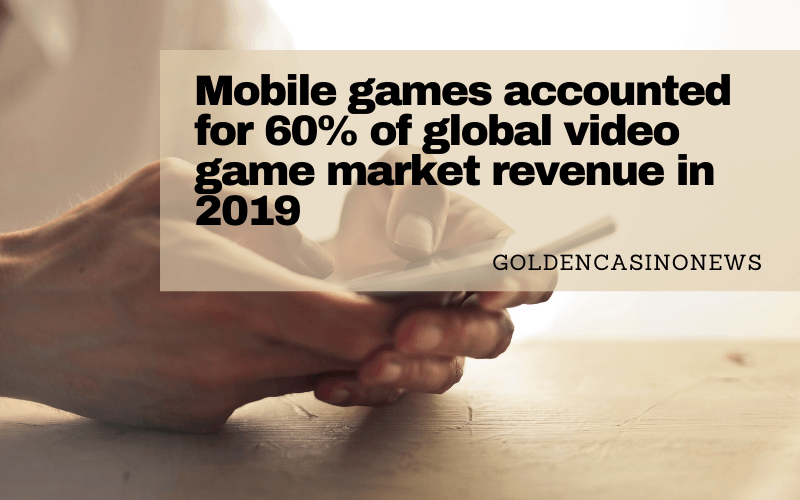 🔥 Freebie alert! Get your free gaming templates before they're gone.
4. Promote Your Channel on Social Media
3.5 billion people worldwide use some form of social media. Nowadays, people are attached to their mobile devices – losing a smartphone is like losing an arm! Moreover, since 2018, mobile traffic has accounted for the majority of web traffic worldwide. 
Promoting your channel on platforms like Twitter, Facebook, Reddit, and Youtube can yield incredible results. You'll reach your audience in real-time, whether they're at home, at work, or on the go. 
Let's take a look at some best practices and social media tips for streamers to promote your channel on any of these platforms. 
Start Promoting Before the Event
Share details of your upcoming streams across social media platforms in advance. You should also post reminders of the event before it goes live. Your audience members are likely on some form of social media; this is a way to share details and stay on their radar. If you become part of their calendar, they're more likely to tune in.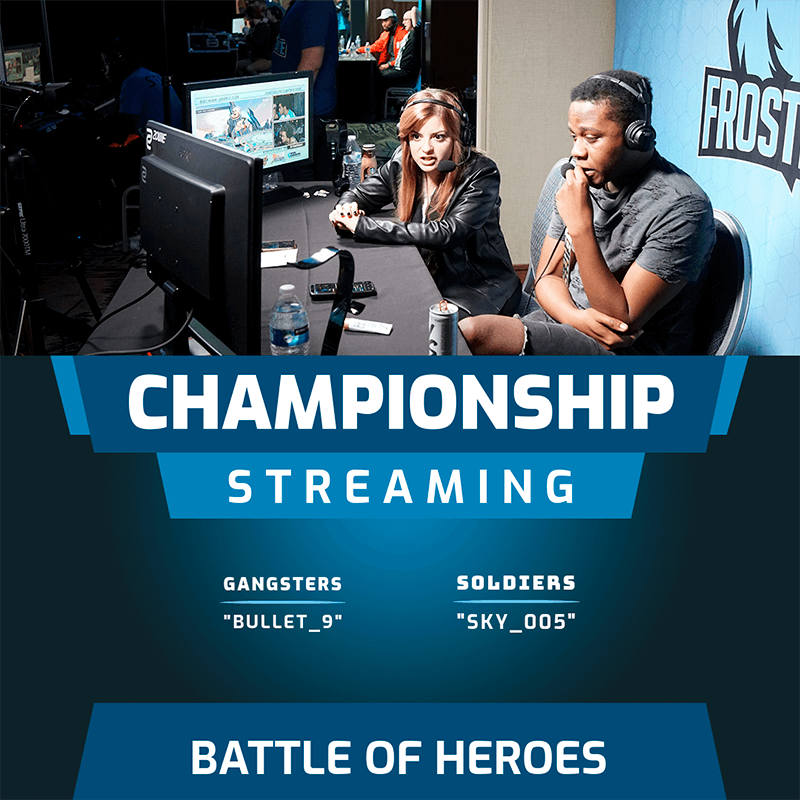 Embed Live Streams
Many social media platforms allow you to embed live streams. Embed your live stream to social media platforms like Twitter or Facebook to increase your audience and allow them to tune in wherever they are. Keep a few of your top videos available on Twitch (or on an associated Youtube channel) so that fans can share them, even when you're not live.
Consider Referral Marketing Tactics
Referral marketing can be as simple as encouraging people to like and share your event or page. It's a great way to grow your audience. The more people talk about your stream, the more popular it'll become.
Share Your Other Social Media Accounts
It's important to remain active across multiple platforms to grow your audience. To encourage viewers to connect with you across the board you could incorporate a pop-up or banner to your page encouraging viewers to sign up for an email newsletter or to connect with you on social media. However, remember that pop-ups should always be contextual and relevant; you don't want them to interrupt the viewer's experience or put them off altogether.
👾 You might like reading: 9 Top Email Marketing Tips for Gamers to Try Right Away
5. Offer Your Audience Value
Think of your channel as your business. Your stream is the product, and the viewers are your customers. 
If a business wants customers to continue buying their product they must be sure they're providing them with something valuable. When an audience finds value in a product or service then they're more likely to buy it and recommend it to others. It's that simple. In regular marketing, you might create an attractive cold call script to attract customers and describe how your product will be valuable for them. It's not quite as straightforward when it comes to live streaming.
So how do you provide a valuable streaming experience for your viewers?
Consider what motivates your viewer. In general, most game streaming viewers are watching to either:
Get tips about game strategy

Be entertained

Understand whether to make a purchase decision
If you can satisfy these needs then you've got your foot in the door. Trying to cover too many might mean you don't succeed at any. Instead, consider which you're best at and focus on it – this way, you can bring more depth.
However, you'll need to provide viewers with an incentive to watch you rather than one of the many other streamers out there and to keep watching you. So what can you do to stand out?
It might be cliche advice but we're going to say it anyway: be yourself. 
Try to highlight the engaging, humorous, and likable parts of your personality while interacting with your viewers. You're a real human being behind a screen, after all. In the same way that businesses need to find a unique brand voice to communicate with their audience, streamers should do the same. Your personality can help you to stand out against other gamers and help you to build relationships with your viewers. 
---
🔥 Don't miss out on a pro's top tips on how to become a twitch streamer in 2022
---
6. Use the Right Equipment
Before you can consider trying to grow your viewership you'll need to have the right equipment. 
Streaming quality can have a huge impact on the audience's viewing experience. You need to make sure your video and microphone quality is good. Your viewers need to be able to see your expressions and hear your commentary clearly, or they won't know what's going on. This is the quickest way for people to lose interest in your channel.
Also, consider that you'll need a stable internet connection and reputable streaming software to provide your audience with a quality viewing experience. There are plenty of live streaming software options (kind of like an all-in-one desktop app for gamers) on the market. Most software features single-destination RTMP streaming, multiple video sources, and layouts, green screen, live switching, and custom transitions.  You'll need to choose one based on your budget, software requirements, and desired outcome when making your decision.
Say Hello to Your New Viewers
There you have it, 6 tips to increase live stream viewership of your gaming channel. By incorporating these strategies into your live streaming plan you'll be able to grow your audience and keep them loyal and engaged with your channel. Before you know it, you can even start making money from your streams!
Don't forget that we have a wide variety of designs to decorate your profile. Get ready to make a Twitch banner! P.S. If you were wondering, we also have offline banners for Twitch.
---
Author's Bio: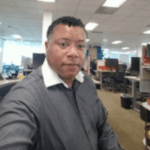 John Allen, Director, Global SEO at RingCentral, a global UCaaS, VoIP, and contact center software provider. He has over 14 years of experience and an extensive background in building and optimizing digital marketing programs. He has written for websites such as BambooHR and Codemotion.
---
How to Get More Viewers on Twitch
Learn how to get more viewers on Twitch or any other streaming channel you use to play! Read the best 6 tips for gamers to increase their viewership on any of their gaming channels.
Twitch Templates
---