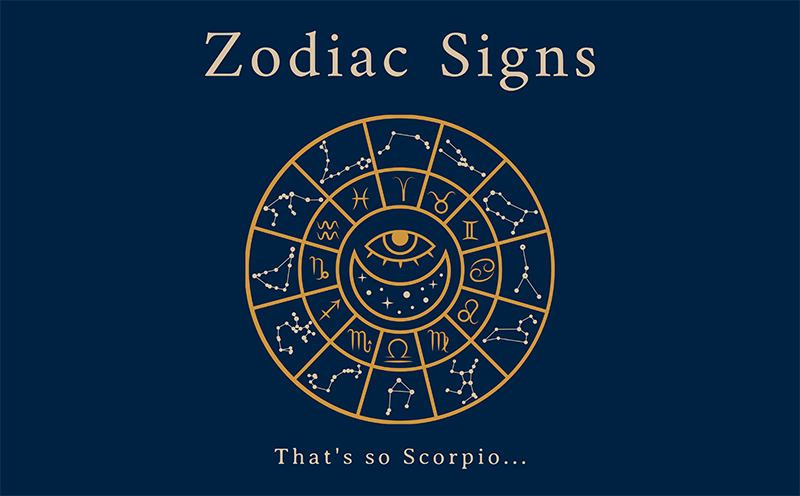 Astrology is definitely a growing trend for businesses because, in a time of such uncertainty, people are looking for ways to understand themselves better, and they do this by asking their zodiac signs! The result is tons of people craving beautiful astrology designs!
Even though astrology has been around forever, there is definitely a growing curiosity coming to the unknown, and people are becoming more and more interested in dancing with it! Because we have these human nature of wanting to feel part of something bigger than us, something that gives us a sense, astrology is opening up new ways for us to feel related to the universe! No matter how much we know about science, there is always a little mystery left to be defined.
What is Astrology?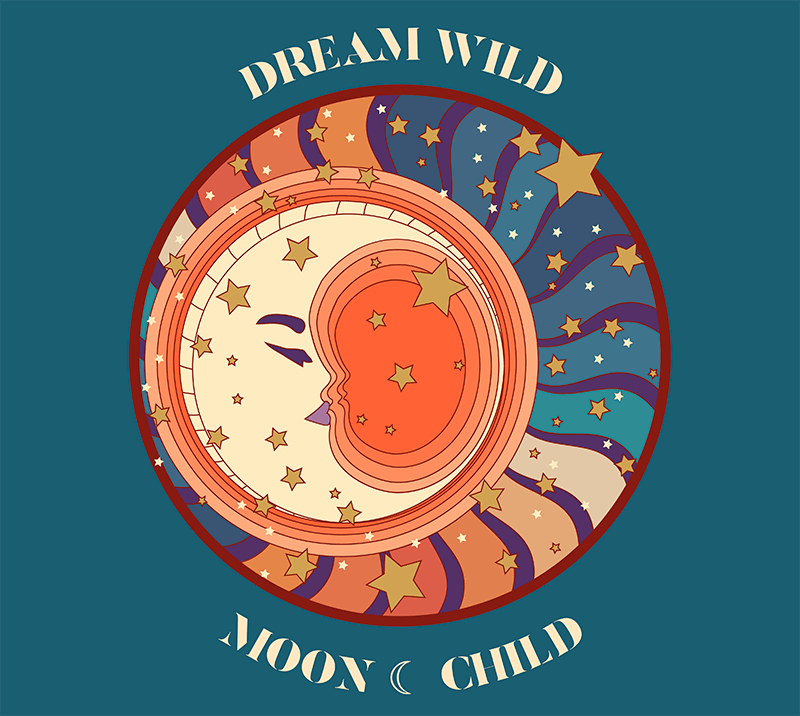 Astrology is a small part of the metaphysical world. It's the study of the movements of celestial bodies, meaning any natural body outside of the Earth's atmosphere, objects in space such as the sun, moon, planets, and stars. Astrology interprets how the movements of these celestial bodies affect us humans and how we live in the world.
Horoscope Designs 
The astrology industry is definitely a growing trend. Tons of new businesses are emerging, like astrological podcasts, apps, books, content creators talking about it, clothing featuring zodiac sign designs, merchandise, and more!
A zodiac sign can say a lot of someone's personality and preferences. Each zodiac sign has a particular personality that you can use to develop your brand. For example, let's say a lawyers firm uses a graphic of a balance on their logo trying to evoke a libra-like brand personality because they want to transmit fairness and justice! Hint: righteousness and justice are characteristics from libra's zodiac sign.   
Even when you are not an astrological brand per se, you can still align your brand to a zodiac sign by making custom products or services according to your description; for example, a furniture store releases a Best home decore according to your zodiac signs publication. New generations are really getting into that mystic!  
The following templates work amazingly for all astrology enthusiasts! Express yourself with your favorite astrological designs. Astrological designs should involve a very artistic approach because, just like art, astrology can have many interpretations. 
You can use pastel colors, beautiful illustrations, delicate images, something to reflect that spiritual harmony. Let's go over a few great designs style you can use on your own brands, and hopefully, you will get inspired to designs your very own and custom images! 
There are also templates with colorful astrology designs, retro-styled astrology designs, abstract astrology designs, etc. Take a look at a few of there awesome templates:
Psychedelic Astrology Illustrations 
Minimal Astrology Designs 
Cartoonish Astrology Designs
A few of these designs work amazingly for particular niches too. There are astrological logos for gamers who are very into the whole zodiac sing world, designs templates to create awesome t-shirts, designs to make other kinds of merch like mugs, tote bags, phone cases,  hoodies, and more. And last but not least, you can also use eyecatching astrological social media templates to promote your business everywhere! Let's dive into it:
Astrology on Gaming
Get your game on with an excellent astrology design for your gaming profile. Choose your favorite and customize to create your own image. 
Astrology T-Shirt Designs
What about a cool t-shirt wit your most favorite astrology design, or your zodiac sign to show off with others. Create an awesome astrological t-shirt using simple design templates that honestly just made all the work for you. All you gotta do is make a few customizations and voila, ready to print and wear! 
Zodiac Signs Merch
People are craving a more mindful sense of their daily lives, and they like to show it off too! So why not! Mak all kinds of merch featuring your favorite astrological designs. You can try our mug designer or take a look at the phone case templates. 
Astrologic Social Media Designs
Promote your business all over social media using beautiful astrology templates to make your posts and videos! Make Instagram posts, Instagram Stories, videos, Facebook posts, and much more.
Last Words
Well, that's a wrap! If you looking to give your business that mystic vibe new generations love so much, why not try a few astrology designs here and there! It's super simple; all you have to do is choose a template you like, make a few adjustments, and you're all set! Your images are all done to post right away with the highest quality! You can also create beautiful merch with designs that ready to be printed.
Give your business that almighty, mysterious vibe with awesome zodiac designs you can create on your own!
---
Beautiful Astrology Designs to Get Inspired
Astrology is definitely a growing trend becoming more and more popular between new generations and businesses. Get stunning astrological designs for your brand by using Placeit's templates. In just a few clicks you can have a gorgeous image ready to go!
Astrology Designs
---