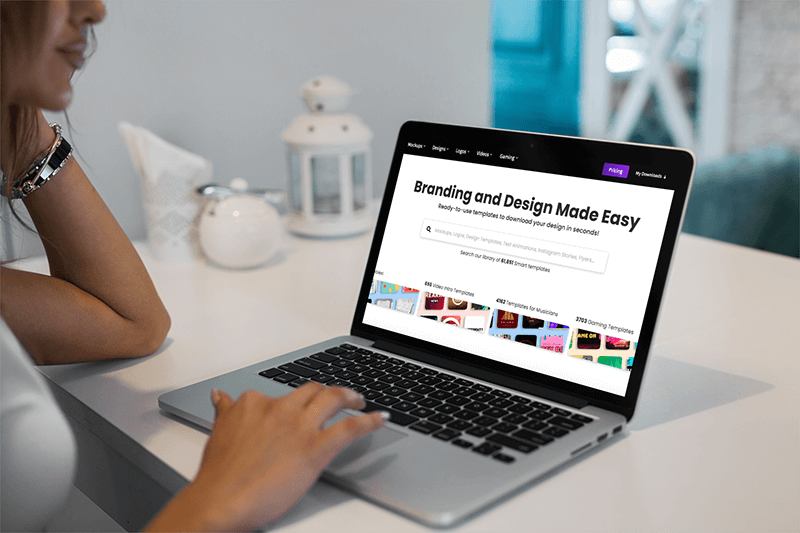 We all know that we live in an era of personalization. Almost everything around us is personalized, like the emails we receive, the social media channels we use, the online stores we shop at, etc. This is why we want to give you the best UX practices to give your consumers a personalized experience.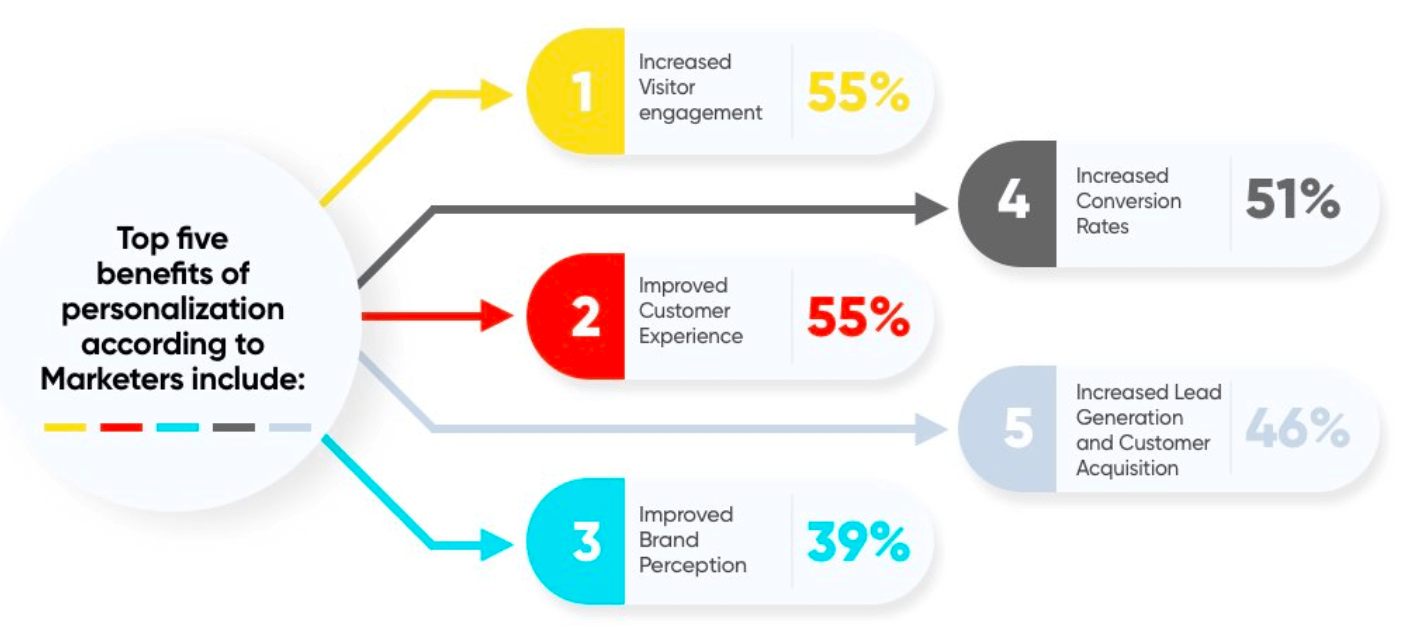 In a world where the amount of competition is high, personalization can make a real difference in your business' growth. Studies show that 80% of consumers are more likely to purchase products or services from a brand that offers personalized experiences!
Personalization has gone way beyond first names today. Advancements in technology have enabled us to provide hyper-personalized experiences to an extreme extent. Combining powerful user experience techniques with personalization can be highly effective and beneficial for your business.
Let's look at some strategies using which you can offer hyper-personalized user experiences and grow your business.
1. Personalize Experiences Based On Customer Journey
User experience goes hand-in-hand with your customer journey stages. Offering personalized experiences in each of these stages will help you to achieve better results by ensuring smooth transitions of customers to the next stage.
You can customize your messaging, calls to action, content, emails, communications, and many more elements based on the customer journey stages. 
In particular, if you're running an eCommerce store, you can use an AI-powered tool like Dialogue to present personalized messages and relevant product recommendations at every step of their journey. Dialogue analyzes the user's behavior as they make their journey on the website and builds a dynamic and real-time profile for each user.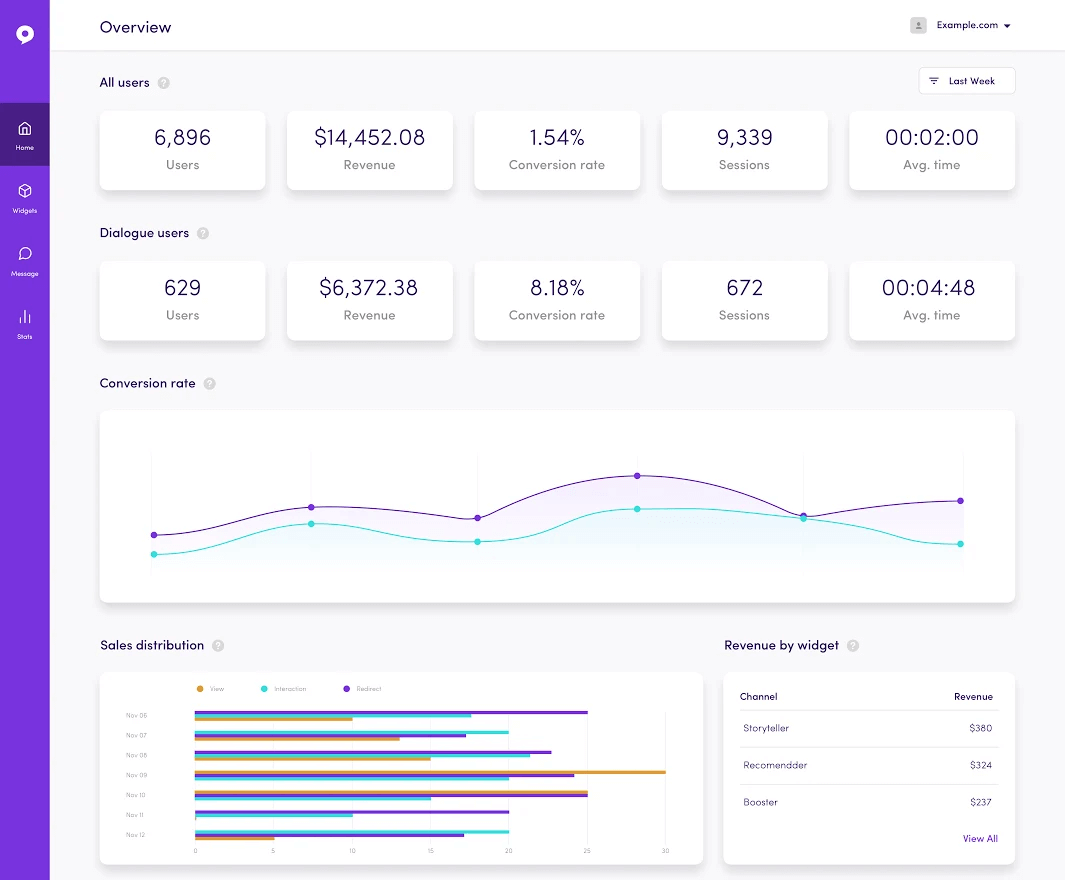 This will lead to reduced customer churn at each stage and higher engagement and conversion rates for your entire store.
2. Focus on Customer Segmentation
Not every customer of yours is the same. Each one of your customers come from different locations, backgrounds, gender, age groups, etc. Hence things that cater to one might not cater to the other types of customers.
Hence, having a one-size-fits-all approach towards UX will not be as effective. Your value proposition will differ based on each type of customer. Consumers are looking for solutions to their pain points and each one will have different pain points. Personalization helps you to address each of your customers' pain points differently.
So, the first step you must take is to segment your customers and prospects into different segments based on their demographics, interests, pain points, and various other factors. You can use these segments to offer personalized UX to each of your customers, thus gaining the best possible results from your campaigns. 
3. Offer Predictive Recommendations
Recommendations can be highly effective in increasing the average order value of your customers through upsells and cross-sells, provided that these recommendations are personalized. 
Predictive technologies such as AI, deep learning, big data, etc. can help you to offer ultra-personalized product recommendations to your customers. These technologies offer personalized recommendations based on the mass purchase data, customer browsing history, and customer's purchase history.
The aforementioned Dialogue will help you come up with personalized recommendations that will offer the best possible user experiences. 
4. Customize Landing Pages Based on the Campaign Source
One of the common mistakes made by businesses today is using the same landing page for all campaign sources. This is a highly inefficient approach. And again, personalization comes to your rescue.
But why can't we use the same landing page for all traffic sources? This, again, goes back to the fact that not all of your users will be the same.
Users that come to your landing page from Facebook ads would be of entirely different demographics as compared to those that come from a more millennial social media platform such as TikTok.
Hence, you should research more on each of your traffic sources and come up with different buyer personas for each of these channels. Based on your findings, you can then create different landing pages for different sources.
You can personalize various aspects of your landing page such as the copy, the design, the call to action, visual elements, the value proposition, and similar more.
5. Personalize Website Accessibility
Your business website is one of the major elements of user experience. Designing your website by assuming that it will be easily accessible to every visitor can be a huge mistake on your part.
For example, users with cognitive disabilities might find it extremely difficult to process your website content. For such cases, offering options to hide extraneous information can be super-helpful.
Similarly, users with visual impairments will have to use screen readers to access your site. Hence, you must structure your content in such a way that your content and images are easily understandable, even using such assistive technologies.
Not everyone can access your website in the same way as others and thus personalizing your website accessibility is a must. You can take the help of an automatic web accessibility platform that ensures that your website accessibility is always on point.
To Conclude
We can say that personalization is a must if you want to emerge as a winner and stay as one for long. Even one personalized experience can help you gain a life-long, loyal customer.
Besides, the technological advancements today have made it so much easier to implement and integrate UX with personalization. So, it's your turn to take action now. Start making the most out of these UX personalization tips and watch your business grow to great heights.

About the Author
Gaurav Belani is a senior SEO and content marketing analyst at Growfusely, a content marketing agency specializing in content and data-driven SEO. He has more than seven years of experience in digital marketing. He likes sharing his knowledge in a wide range of domains ranging from eCommerce, startups, social media marketing to human capital management, and much more. His work is featured in several authoritative business publications. Connect with him on Twitter @belanigaurav
---
Best UX Practices for Personalized Experiences
Learn the best UX practices to give your users a personalized experience. Users love a tailored experience, so we give you the best tips for your app and website!
Branding Assets for Your App
---