Being a freelance designer is hard. In fact, the hardest part of freelancing is attracting, converting, and keeping clients. Want to learn about the best tips to find design clients online? This post will explore and share some best practices and strategies and the skills you need to develop.
But before we go, please don't expect miracle formulas, hacks, or shortcuts. Finding clients is all about having the right mindset and attitude. It's about doing the right things consistently. It's about adding value and building long-term relationships.
Now let's explore, shall we?
1. Niche Down to Stand Out
Setting a specific niche for one design area is a great way to capture prospects' attention, especially when you're starting out.
And by niching out, I don't mean picking the right skills (e.g., motion design vs. illustration vs. graphic design). That's important too, of course, but you also want to consider the industry you aim to target.
Imagine you're a health-tech founder for a second (It could also be CBD, real estate, events, eCommerce, cosmetics, etc. ), and you're on the hunt for an awesome freelance designer. Would you rather shortlist someone that has "Freelance Designer" on their LinkedIn page or someone who markets themselves with a tagline like this:
"Helping health tech startups communicate ideas that inspire, inform, and captivate audiences."
The latter is enticing, isn't it? That's because it stands out and captures interest. I find this strategy to be fascinating! The more you work in your focus industry, the more you know about it. The more you know about your focus industry, the more efficient you become.
The more efficient you are, the more clients you can take on. But most importantly, you're adding more value because you understand the audience, the market, the industry inside out.
Additionally, because you speak the same language as your focus customer, you attract. Plus, you can charge premium prices for your services as the expert in one area instead of jack-of-all-trades industries.
When you do a great job for the clients in your focus industry, they'll tell their friends who work in the same industry.
It's really that simple. Am I not limiting myself by focusing on one industry? Let's face it, there is a huge market for design. In fact, the design industry is estimated to be worth over $12.7bn until 2026.
Even if you niche down by serving UK-based Japanese gardening entrepreneurs (yes, this niche really exists), you probably have enough work all year round, perhaps even more than you can handle by yourself.
The next one is
2. Ask for Referrals (at the Right Time)
Word of mouth marketing (also called referral marketing) is one of the best ways to find new design clients online.
The reason is simple: Clients prefer doing business with people they know, trust, or like. And because they do that, they will most likely follow the recommendations of someone they know, trust, or like, not some random designer knocking on their door.
How do I get people to give me referrals?
Do great work
Be a great human
No, seriously, I know I sound like a hypocrite, but the best way to get referrals is by being who you are and doing great work. But how to ask for referrals? This is where it gets interesting.
First, you should never be pushy. Instead, ask politely and act professionally. The best timing to ask for a referral is when you successfully completed a new project or the client compliments your work.
An example email subject line could be: "A favor to ask" In the body of the email, mention that you enjoyed working with [your client's name] and that you'd love to hear about similar opportunities with colleagues in their organization, friends, or industry colleagues.
Be authentic and honest. The person will most likely understand that it requires a lot of work and dedication to find and land design clients. Say that it would mean the world to you if they did have a recommendation.
What if you have no clients and am just starting out? Simple, ask your former boss. Yes, and that's why you should never burn bridges if you leave your old job.
While your former boss may also become your first client, they may leave a nice recommendation for you on LinkedIn. A testimonial or recommendation on LinkedIn can go a long way, especially if your potential clients use the platform. You can also use it as a strategy to potentially generate more leads on LinkedIn.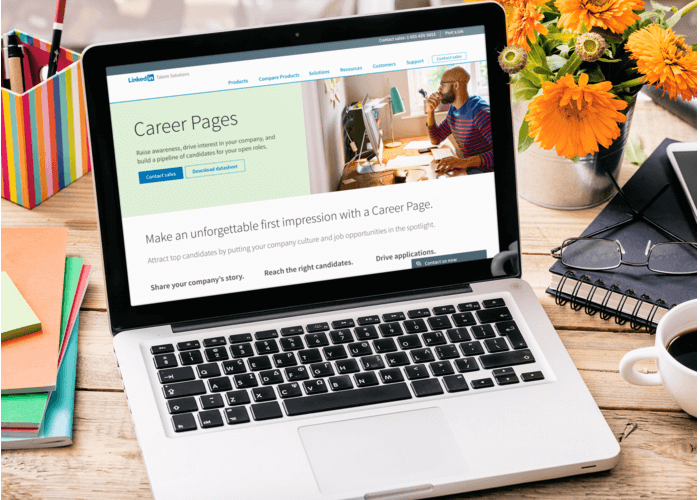 If you're working with freelance marketplaces, you should make it a habit to get recommendations and testimonials during or after every successful job.
Pro Tip: Remember, it takes mental energy to write something up. One useful strategy is to write something that the person can simply copy and paste. It's a little cheeky, but as long as you're honest about it, it will make the other person more likely to actually give a recommendation.
The next one may sound obvious, but hear me out.
3. Build Your Online Presence
Just like a brick-and-mortar store, an online presence can help you grow so much faster: It helps you showcase your work, show your personality, build your portfolio, establish trust, inspire, educate and attract new clients. And no, you don't need to be a developer to create your online space.
There are plenty of alternative solutions out there that you can use today, without custom coding or to worry about technicalities. For example:
Carrd: Simple, free, fully-responsive one-page sites for pretty much anything
WordPress: For more advanced websites and blogs
Ghost: For ultra-fast blogging and portfolio sites
Building and maintaining an up-to-date portfolio may be too much to take on, especially as you're starting out working as a designer.
You don't need to reinvent the wheel and instead can build your audience and profile on existing sites. Some strategies for that include:
Updating your LinkedIn profile
Creating and updating your portfolio on Behance and Dribbble
Showcasing your work and knowledge on Instagram
Creating and sharing educational, thoughtful, interesting, or fun content online.
All of these channels provide opportunities to showcase your work and skills. If you want to get really fancy, you can create mockup images of your designs and add them to your portfolio.
Pro Tip: There are awesome mockup generators and tools you can use to give your designs that desirable oomph.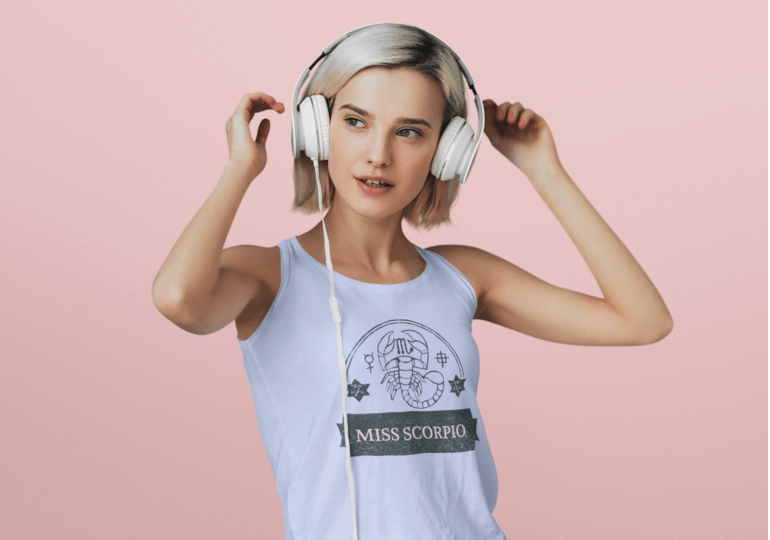 4. Create Killer Content
Wouldn't it be nice if people found you instead of you finding them? If this is what you're after, then inbound marketing can be your best friend.
Your end goal is to close new design clients. I get it…But your first goal when creating content should be to add value. How can I create value?
By sharing what you know, by providing education, inspiration, and valuable resources for your ideal customer. By sharing your insights, your ideas, and your thoughts. Why? Because it builds trust.
Remember that people who land on your website for the first time are most likely not to reach out to offer you a job immediately; they're not going to hire you straight away.
You want to entice a visitor who doesn't know you just yet to follow you along a journey, and includes some of these goals:
Awareness: People reach your blog and read some hot articles on design trends
Subscribe: People find your content so valuable that they subscribe to your email list.
Add more value: You keep adding more value to their life by informing, educating, and entertaining them.
Sale: When the timing is right, they may be more likely to consider you over someone they have no relationship with just yet.
Again, it's the content that builds trust and will have people remember you.
Okay, I get it, but what should I write about?
We don't want to open a whole can of worms on creating content for every stage of your marketing funnel, but here are some ideas to spark your creative juices:
How to create an infographic for [your niche industry]
How to give design feedback that actually works
Best [your niche industry] designs for inspiration
Hot design trends that work great in [your niche industry]
How to grow on social media using motion videos (if you're a motion designer)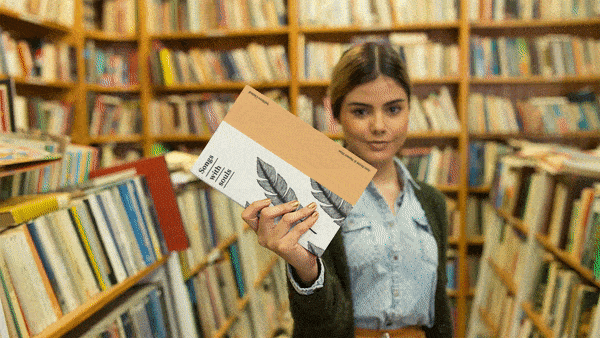 See how we tie in your niche industry experience described in #1 to make the content more relevant to your audience?
The better the content and the more consistent you are with your content creation, the more likely people will find you through search engines.
The more people you can help through your content, the more will subscribe to your list. The more subscribers you have, the more valuable your business becomes.
Learn how to become a content creator and how to successfully create content consistently.
Pro Tip: Once you have content for your niche, you can repurpose it to use on social media. You can create carousel posts on Instagram or LinkedIn; you can use them to pull out quotes to share on Twitter.
Talking about social media…
5. Join Facebook Groups and Communities
I bet you couldn't come up with that one yourself… Just kidding.
Online communities, forums, and groups provide an excellent channel to share your thoughts and ideas and foster relationships. Please just don't be the person who keeps on over-pitching their services all the time.
It sounds vague, I know, so let me explain how I would go about it:
Find communities in your niche and industry expertise.
Don't just pitch your services. Instead, share some of your insights, engage in conversations, answer questions and ask people about their business (that's right, ask about their business, don't pitch yours)
Do this long enough, and you may eventually earn your "right" to also mention your services. However, most of this will take care of itself, especially if you're constantly adding value to your community. Communities are powerful, trust me!
Here's another tip. Why not join communities of like-minded designers? You will learn, you will make new friends, plus you may get a referral 🙂
If someone is looking for a motion designer focused on working with tech companies, and you happen to be that person, voila! It's a win-win.
Moving on, what if I told you that there is an alternative to being a freelancer? Technically you're still a freelancer, but there's a catch.
6. Freelance Marketplaces Are Not Your Only Option
Want flexible hours, remote work, and interesting projects? You don't need to be using some of the popular freelance marketplaces out there.
In fact, I have built an entire business around helping freelance designers gain a steady income while reaping the many benefits of remote work, interesting clients, and work-life balance.
No, this is not a pitch to join my business. In fact, there are many design subscription services out there that offer flexibility, different clients, and a fixed monthly salary without you having to sell your soul.
But of course, if you do want to stay completely independent, you can go with places like Upwork, Solid Gigs, Flex Jobs, TopTal, or People Per Hour.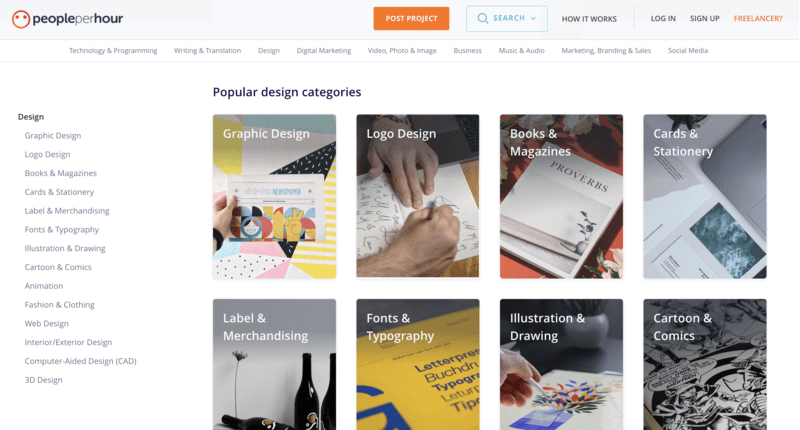 Pro Tip: Focus on one of the sites first before adding your profile to all of them. Don't know where to start? Our friends at Millo have created an amazing overview of freelance job sites to land clients.
These marketplaces still remain one of the best places to find design clients online.
Wrapping Up…
Finding design clients is never about shouting out to the market how great you are. It's not about finding the latest cold emailing or social media hacks.
It's about adding value and building relationships. The way you do this is not only through the amazing work you do as a designer but through the content you create, the content you share, and the empathy you show by helping people out online. What goes around comes around, and the best strategy is to be great at what you do, be authentic, and be driven by adding value.
About the Author
Carsten is a B2B growth marketer, health coach, and founder of Design Buffs, a unique design subscription service helping marketers and sales teams leverage the power of design to build, grow and scale their business. The remote-first company is on a mission to change the way creative work gets done and supports the growth of creative communities in areas where opportunities are not as prominent. Originally from Germany but based in England, Carsten is married and a proud father of one. You can connect with him via LinkedIn or Instagram.
---
---