How to Make Youtube Channel Art
YouTube is now responsible for more than half of the traffic generated over the internet. Millions of hours of Youtube videos are uploaded, watched, and enjoyed daily all around the world. Knowing this, it is now more important than ever to have a strong presence in Youtube, don't you think?
Having eye-catching YouTube Channel Art allows you to brand your channel and stand out from the rest. Express what your channel is all about with a YouTube banner that looks great on laptops, tablets, smartphones and even on TV.
The benefits of having a great YouTube Banner are:
Boost channel subscriptions
Grow channel authority
Brand your YouTube channel
Differentiate your channel from the rest
Making a great YouTube channel banner doesn't have to be complicated, I'll teach you how you can make one in 2 simple steps.
Here's how you do it:
Step One: Go to Placeit
Placeit is a website with tons of customizable and multipurpose images known as mockups. Choose a mockup template that goes perfectly with your channel's content. You might want to choose a mockup of a gorgeous model using an iPhone, or a man using his laptop, or maybe choose an attractive model wearing clothes with your brand, it's entirely up to you.
Once that you chose a template, you will now have to upload an image file (JPEG or PNG) to personalize your mockup. Adjust it, move it around, and whenever you are ready, hit the download button.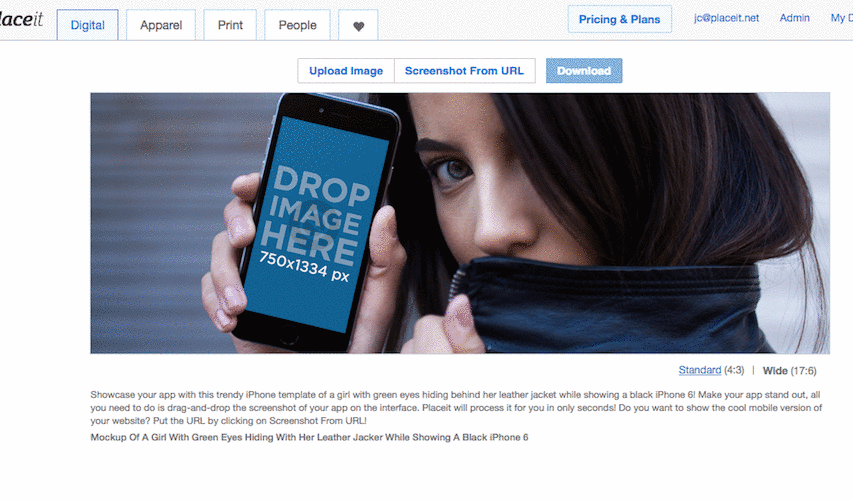 Step Two: Go to Youtube.
On the left side of your screen, go to "My Channel".
Click on "Add channel art" or "edit channel art" and upload your image file.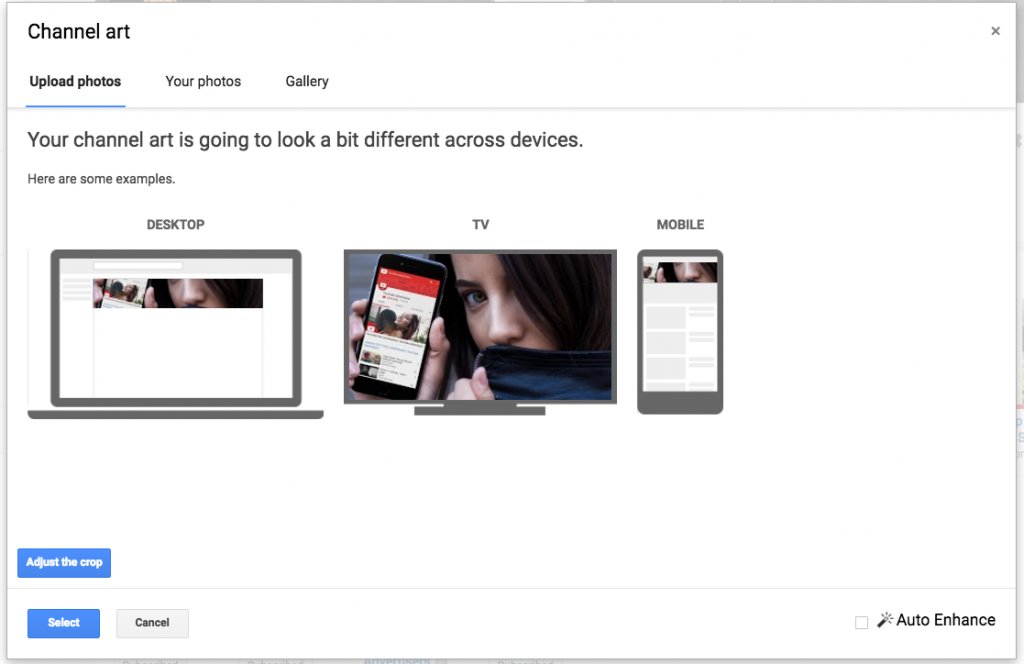 Done! Your Youtube channel now looks great.
It's now up to you to create and upload amazing videos we can all enjoy. Feel free to share on the comment section a link to your YouTube Channel that features a Youtube Banner made with a Placeit image.
This is just one of the many uses you can give to a mockup created with Placeit. Head to Placeit and create mockups fast and without having any experience using photo-editing software.
---
Optimum YouTube channel art size: 2560×1440 px.
The minimum allowed image size is 2048x1152px, upload anything of a width narrower than 2048px or of a height lower than 1152px and you will get this horrible error message:

Luckily, Placeit has your back with Super High resolution images that meet YouTube's standards.😉👉 If you're having a hard time keeping track of all the different social media image sizes , including that of your YouTube channel art, this guide can help you keep it all in order!
Be sure to also check out Make a YouTube Banner in Seconds for more ideas on your Youtube Channel Art
---