This Is How to Make a Viral Video on YouTube!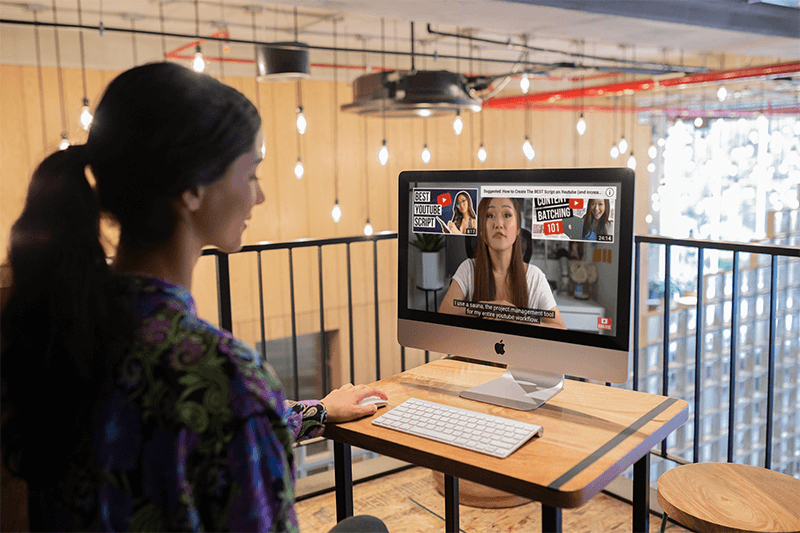 If you are operating a business and planning to promote your products on social media, you are in luck since this article will help you to promote your products on relevant sites like YouTube! 
If you are thinking about making a video, YouTube is your go-to platform. YouTube videos are now an integral part of our society since every individual wants to create something that will go viral whether it is for personal reasons or something such as a cause or a public event. Although YouTube hosts a significant audience, simply posting your video online and hoping it will become viral will not do the trick since it is likely that your video will be lost due to the sheer number of videos uploaded worldwide. Below are some of the tactics that will improve the chances of your video getting viral on YouTube.
Top Quality Doesn't Guarantee Success, but Great Content Does
It is easy to assume that the videos that mostly get viral are the ones with high quality. While it may improve your chances of going viral, it does not guarantee success. If you look at the videos that generally went viral over the past few years, they are generally filled with emotions! If you think that ensuring quality is enough, your video will most likely get lost in the mix. It will fail to attract enough traffic to it viral.
Be Aware of Your Audience
When planning about making a video to go viral, the video makers normally fail to take into account the perspective of the viewers. They keep themselves busy on the different aspects of the video but do not think about who will be watching that particular video and why. You need to be sure that the contents of your video will be popular with your target audience. You should follow popular trends that are going on and make a video that is long enough to give your audience the information they seek but confined to a maximum of 10 minutes otherwise they will lose interest. At the same time, you should take care that your video does not become too generic in your attempt to cater to the maximum number of people.
Engage with Followers on YouTube
It is a great tactic that is used by several YouTubers who want to increase the number of subscriptions to their respective channels. While watching a video, people normally forget that YouTube itself is a social network where viewers can leave relevant comments under the video. If you engage with a few of your followers you can connect with them on an emotional level and the viewers will likely form a favorable impression of you. Not only will they promote your video to others using word of mouth but will likely search for your videos when they are planning to use YouTube videos again.
💣 Don't miss out on the Best YouTube Video Ranking Tips: Gamers Edition
Transcribe Your Videos
You can easily transcribe your video through transcription software since it can help to make your content accessible to all types of users. You can post a transcript alongside a talking-head video that will help the users with disabilities read or listen to the particular text. Transcripts can also be converted into subtitles which can further improve the user experience.
Add a Call-to-Action
You should encourage the viewers to do something positive after watching the video so that the video can stay in the back of their minds and they do not forget it an hour later. Adding a call to action will also be beneficial for you since it will make your video stand out from the rest and will generate a positive response from the viewers. If you can include some of the globally discussed topics such as women's empowerment or sustaining the environment a call to action can be picked up by many which can help a social cause and may improve your image. Such videos can easily get famous online which will help to make the video viral.
Keep It Simple
Avoid making the video complex since this is a major turnoff for the audience and they will likely switch to another video only after the first 10 seconds. Information overload is one of the problems that viewers face when they begin to watch a video and it can cause confusion.

Do Not Buy Your Views
Although it may be tempting, avoid doing so under any circumstances since this is strictly in violation of YouTube policy and may lead to a penalty if you are caught. Another aspect to take note of is that just having more views does not make a video viral but it factors in other aspects such as human emotions and people's reactions. Just views alone will not make the video shareable.
Release Your Videos on Monday
The best time to work on your video production is on weekends because you get enough time to focus on your content. However, the best decision is to release your video right at the start of a fresh week. Generally, people like to consume content Mondays and Tuesdays after their weekend activities revive their appetite to read and watch more stuff. You would find people reading the news in the offices on Monday mornings. Another best part of releasing your videos on Mondays and Tuesdays is that your content gets enough time to garner interest during the week. 
In Conclusion…
If you endeavor to try your luck as a YouTuber, you need to be on top of your game. It means you must maintain the top quality of your content and also research the best time to release your content. Select your audience and niche carefully and engage with your audience through active communication in the comments section. All this effort will allow you to build trust with your audience, which would eventually inspire them to hit your calls to action. After all, it is all about user engagement at the end of the day. As always, you can definitely use a YouTube Video Maker to make things easier for you, ensure the highest quality, and share some awesome graphics with no effort needed!
Learn a little more, specifically on SEO for gaming YouTube videos, and the best tips to optimize your content to get more views! If you are a gamer you must definitely check out this post on the best tips to rank high on YouTube.
---
Learn How to Get Your YouTube Video to Go Viral!
YouTube is just the biggest platform for video sharing! Making your video stand out from the crowd may be a little more complex than you think. Read these tips to get your video on top!
Make A Video Now!
"I love making my videos with

Placeit

!"
Josef Bain
5

/5