8 Tips to Help You Grow Your YouTube Channel
For a new YouTuber, learning how to make a video is just one of the many skills you will have to perfect in order to grow your channel. If you're just starting your channel, it may seem near impossible to reach the top, but you can definitely do it if you're prepared with the right knowledge. Before you get frustrated by your slow growth and give up, check out these tips that can help grow your small YouTube channel following. You never know, something as simple as branding your channel with a custom intro video may even be enough to help it grow into a bigger and more serious endeavor.
#1
Focus on the Quality of Your Videos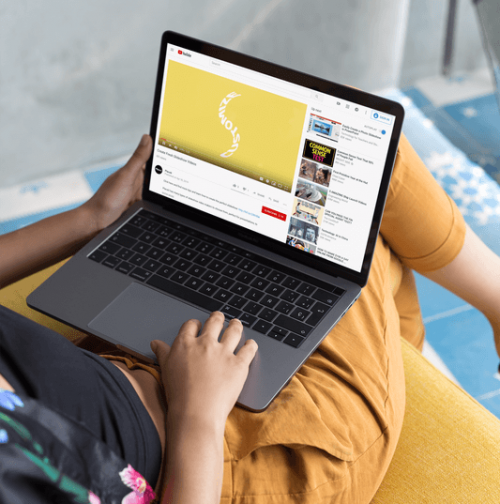 When you're just starting off your YouTube channel, you may be tempted to fill it with video content no matter what it is. While it's great to have plenty of content available for interested viewers, you also don't want to sacrifice quality for quantity.
A posting schedule and content planner will help you stay on the right track, but don't allow yourself to get overwhelmed by this to the point where you start uploading videos you're not proud of just to keep up. Take your time with recording and editing because content that doesn't meet certain standards can drive away traffic, you can use some video editing software to improve your videos. Think about all those times you've clicked out of a video because it was grainy or because the audio was hard to understand. If you're concerned that your camera or mic isn't the best on the market, this isn't all there is to it. A mediocre camera and microphone can get the job done well you just have to take the time to learn how to make a video that is appealing using these tools. As you learn more, your videos will improve and you may even start getting money from your videos that you can invest in new equipment.
🔥 We suggest: How to Edit YouTube Videos Like a Pro
#2
Don't Waste Too Much Time on Introductions
The amount of time viewers spend watching a video or on your channel in general can affect how well your channel performs and can also give you a boost in the YouTube algorithm. Because of this, it's super important that you use your time wisely. Think about all those times you clicked on a video because of its title only to spend 5 minutes of your time watching the vlogger talk about something completely off topic. Although this isn't uncommon, it can cause viewers to close your video before you even get to the topic.
Having an intro is ideal, but do your best to keep your intro short and to the point. Use an intro video maker to create an animated video with your channel's logo to quickly let viewers know what channel they're watching and what the video will be about. Once the video starts, avoid talking too much or getting off topic. Remember, no one wants to watch a 10-minute video with a 5-minute intro that has nothing to do with what the title says.
#3
Stand out with Eye-Catching Thumbnails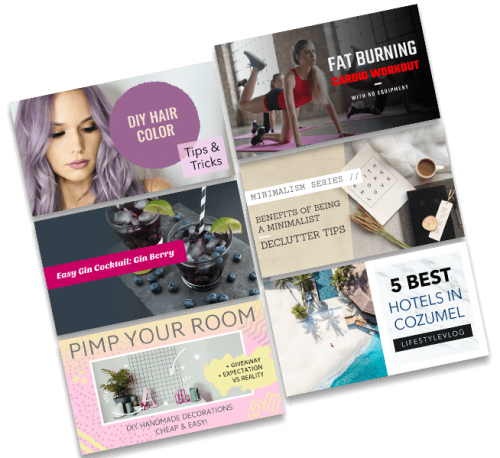 If you haven't been putting much thought into your thumbnail images, you may be missing out on some important views. Instead of using a screenshot from your video or one of the images suggested on YouTube, make designing a YouTube thumbnail part of your regular process. Not only will an enticing thumbnail make your video stand out and look more professional, but this can also lead to more views. Ideally, your thumbnail should be visually appealing while still being descriptive of the content of your video. Since your thumbnail is what shows up in search results, make sure it's inviting and looks professional so that viewers are more inclined to click on it. Your clickthrough rate can improve significantly by simply taking the time to design better thumbnails, so it's definitely worth the effort. If you don't have a lot of design experience or you don't want to invest in new design programs, you can make awesome thumbnails using Placeit's video thumbnail maker.
#4
Optimize Your YouTube Videos to Get More Views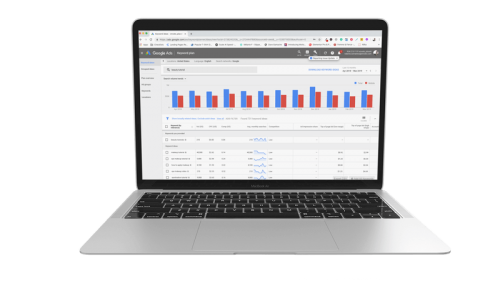 YouTube is a search engine with video results, so it's recommended that you treat your videos like you would blog posts. This means doing plenty of keyword research to optimize your videos and ensure they come up in relevant searches and get plenty of views. Using a keyword planning tool can help you discover what terms people are searching for most so that you can make content that people will be interested in. These keywords should be used in your video titles, in the description, and in the tags. Remember to only use them if they make sense with the actual content of your video and avoid keyword stuffing since both of these actions can result in penalties.
#5
Use End Cards to Increase View Time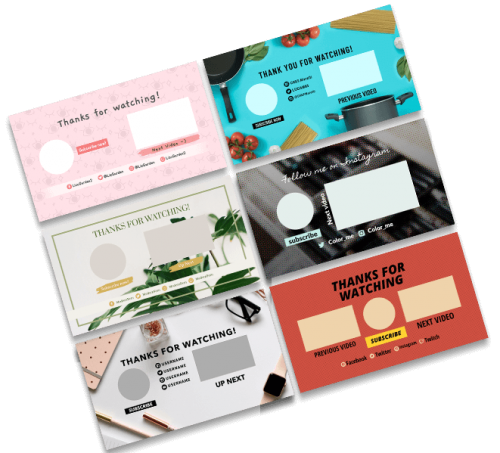 As their name suggests, YouTube end cards are what show up at the end of a video. Not all videos include them because they're not required, but it's a great idea to make them a part of all your videos. End cards can last anywhere from 5 to 20 seconds and they give you a chance to share all types of links with the viewer.
Your end card can include links to your main channel's page, your website, to another video, or to a playlist of your videos. This is a great way to encourage a viewer to stay on your channel for longer, helping to increase your watch time. Of course, the longer someone stays on your channel and the more view time you accumulate, the better your channel will perform in YouTube's algorithm. If this sounds like something that your channel is missing, Placeit's end card templates can make it super easy to create them for all of your videos.
#6
Use Social Media to Promote Your Videos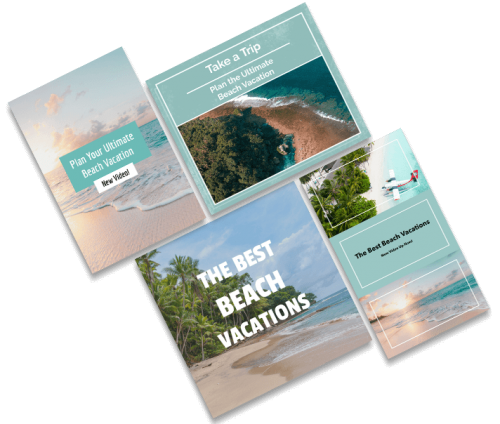 As a new YouTuber, chances are you're eager to get more views and subscribers. But, how are people supposed to know about your channel and new content if you don't share it? To reach a wider audience and to increase your views, don't just rely on YouTube's algorithm to get you viewers. Take matters into your own hands and promote your videos through different channels. Use your social media accounts to share your new videos with your friends and family as well as with other users on these platforms. Consider sharing enticing snippets of your latest video or create eye-catching social media posts that generate more interest. Placeit has the perfect social media templates you can use to create bold posts that will draw in even more viewers.
#7
Create a Brand Using YouTube Channel Art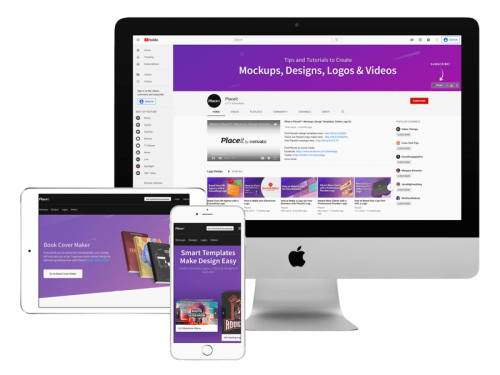 To make your channel look more professional, establish a brand around it that is easy to recognize. If you already have a blog or website related to your YouTube channel, make your channel art match the aesthetics of your blog so that your brand is instantly recognizable across all of your platforms. Use the same color palette, fonts, and motifs to keep your brand cohesive. Keep in mind that professional doesn't mean boring, it just has to be aesthetically pleasing, well-designed, and match your target audience.
Use the space you're given in your channel's homepage to strengthen your brand. Create an awesome YouTube banner that matches your aesthetic, make time to create an inviting channel trailer, design an attractive YouTube logo, and add links to all of your social media profiles to get even more engagement.
#8
Learn to Use YouTube Analytics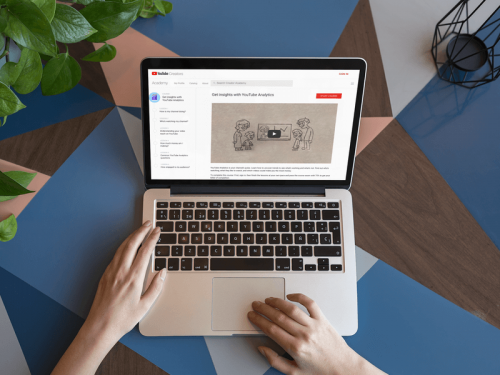 If you want to learn how to be a successful YouTuber, it's worth getting to know YouTube studio and your channel's analytics. You may be super knowledgeable on how to make a short video, but how do you know if anyone is watching your videos or if they get bored and close your videos after a minute? Analytics can help answer tons of these types of questions which can then help you make changes to your content that will make it more appealing for viewers.
Let's say most viewers close your videos after about 45 seconds, this may tell you that your intros are too long so they close your video and move onto another one. With this information, you can then make sure to shorten your intro in your next videos. You can also see what videos are performing best, compare them to see what they have in common, and replicate this in future videos. Let's say you've noticed that videos with a certain keyword in the title get more views. It's a good idea to continue using this keyword in the title of future videos so that you can continue to get traffic. In this way, your analytics can help you identify the issues in your videos as well as what's working.
How to Make a YouTube Video:
Tutorial for Beginners
"Thanks to Placeit's video maker, making videos for my channel is so much easier!"
Tony Martinez
5/5
---
Make All the Videos You Need in a Flash
Whether you need a new intro video for your YouTube videos or you want to create a promotional video for your shop, Placeit has the perfect tools to get it all done. Since you can customize Placeit's video templates right in your browser, you'll have no trouble creating the right videos for your needs.
Start Making Custom Videos!
---