Learn Your Way Through POD Marketplaces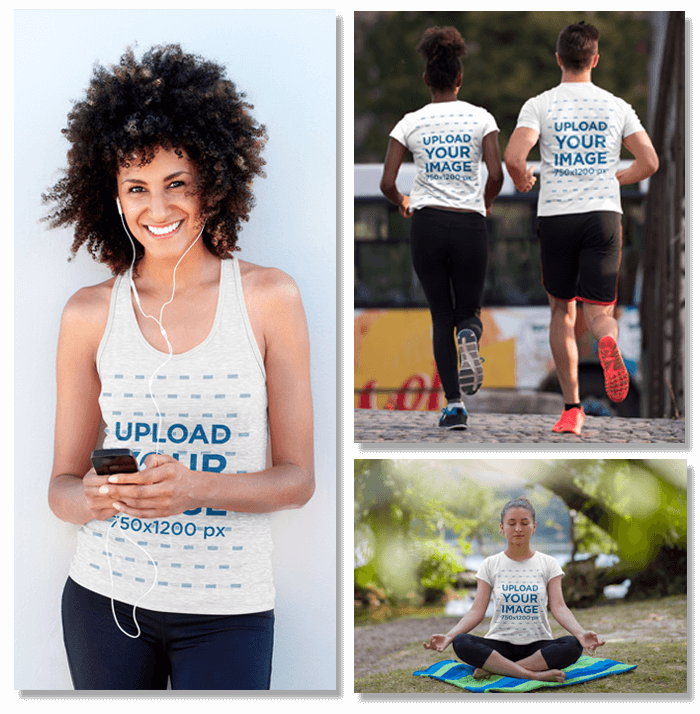 We have in the past shared with you a guide to selling t-shirts on Merch by Amazon. Today, we wanted to share how you can apply the same principles for your Merch by Amazon shop to all kinds of print on demand marketplaces across the web. 
What is Print-on-Demand & Why Should You Try It?
Print-on-demand (POD) refers to a printing process that allows creators to print one-offs or small runs of their goods at the time that it is ordered, thereby eliminating issues with storage, handling, and waste. If you're a small-scale creator and you want to get some goods printed, POD can be a great solution for your needs. 
Using print on demand marketplaces gives you a ton of time and cost-saving conveniences, namely:
No Up-Front Costs

You don't have to buy products on which to print your goods; everything is printed when it's purchased, so you don't have to try to guess what your audience wants ahead of time.

No Storage

You don't have to hold any stock to have a store. Your store is completely digital, and your printed products ship directly from fulfillment centers.

Quick Iteration

Because you don't have to hold stock, you can experiment as much as you want, with no risk. This can be a huge benefit to designers who are just starting out you literally can't make a mistake because it costs nothing to set up your shop and upload to it. For new and experienced designers alike, build your confidence by relying on the feedback from your audience instead of designing in a vacuum! 

Variety of SKUs

You might discover that your audience loves a product that you never imagined them liking, like magnets, for example. With no monetary cost holding you back, you're free to give your audience a variety.

No Waste

Everything is printed at the moment your customer wants it, so that reduces waste throughout the supply chain, eliminating unnecessary costs and reducing your environmental impact. 
Try One, Try 'em All
Most print-on-demand marketplaces are non-exclusive when it comes to your intellectual property rights, which means you can post your work on as many sites as you like. It benefits you to try out lots of platforms until you find the one(s) that work for you. Each marketplace caters to a different audience, so you can gain insights from different demographic groups across sites. And, increasing the number of places you sell increases the likelihood of making sales: Your work will be exposed to millions more people per month than before. 
A New Home for Your Art: Print on Demand Marketplaces
What kind of selling experience matters to you? Here's a quick checklist of common preferences so you can see how your chosen platform measures up: 
Non-Exclusivity Clause

First, check their terms and verify they have a non-exclusivity clause–being able to sell on many platforms is the whole point, after all.

Price

Is their marketplace free to sign up for and use? Does it require you to sell a certain number of products before you begin making a profit for yourself? 

Product Variety

Some artists choose to use their various storefronts for different purposes. If that sounds like you, do a little research: Does this marketplace offer a product not offered elsewhere? Or do they offer variants of what you already offer? 

Global Reach

Where does the platform print and fulfill its orders? Can this marketplace send your art to your fans internationally? 

Community

By joining a new platform, you join a new community. And learning from others is the single best way to develop your art and your business. Does the marketplace offer a community of like-minded artists whom you can contact? TeePublic, for example, offers its community of artists access to its community team, whose job it is to help artists on the platform succeed.
Does TeePublic sound like it might be for you? Sign up here!
Make More Tees
Now that you've decided which platform you'd like to try, you can upload the pieces you already have on-hand, or start fresh. You can make great t-shirt designs by trying out our design maker, for example: simply choose a template and make the text fit your vibe. You could even use the designs created in the design maker as inspiration for your next original designs!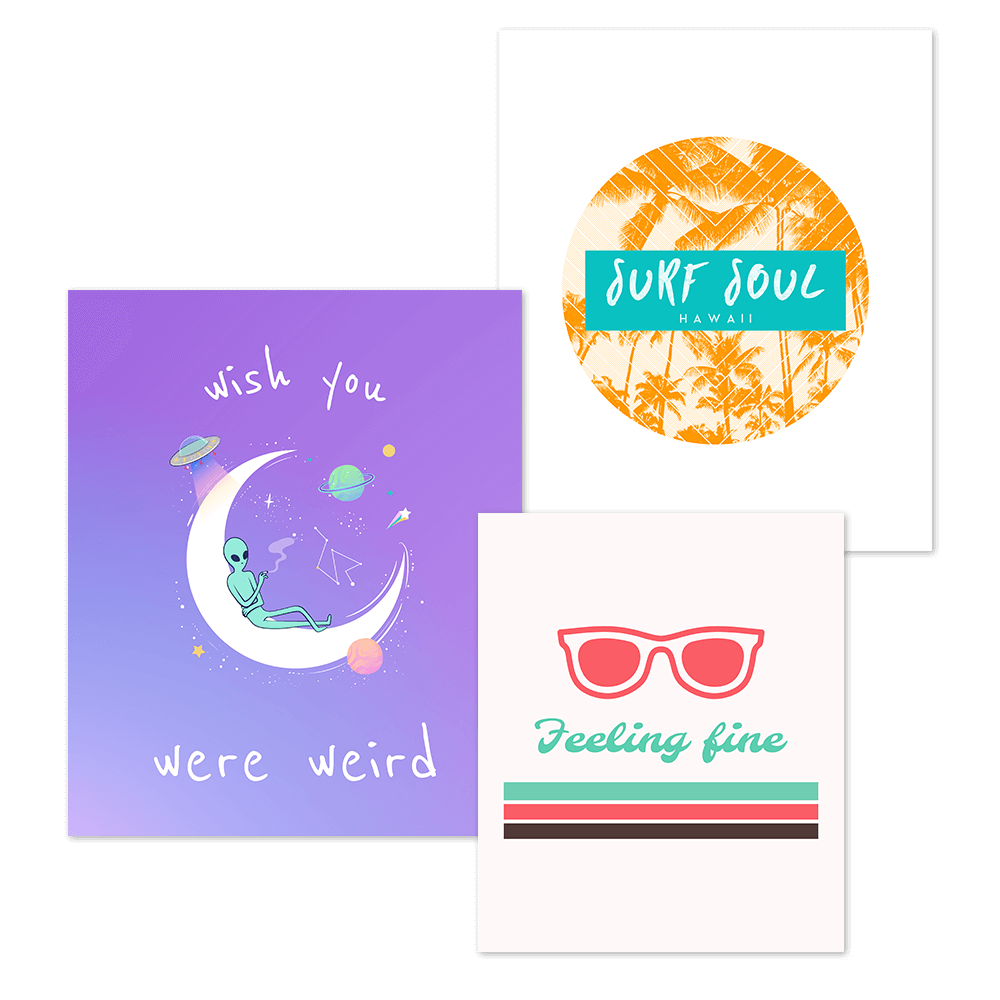 Once you're satisfied, it's time to upload your designs. Since every platform has a different audience, they also have different uploaders, so make sure that you follow their file specifications and understand how to upload your work. We're partial to TeePublic's uploader especially because you need to upload only one design to have it enabled across all products.
Think About Your Products!
Which products will you offer in your new storefront? Generally speaking, the more products you offer in your storefront, the more chances you'll have to sell your goods. With that in mind, which products would you like to test out? Maybe you've always wanted to try selling phone cases, but you didn't know where to start. Now's your chance! Once you decide on the products to sell, check out our mock-up generator so you can get some announcements ready about your new shop, and feature those new products front and center.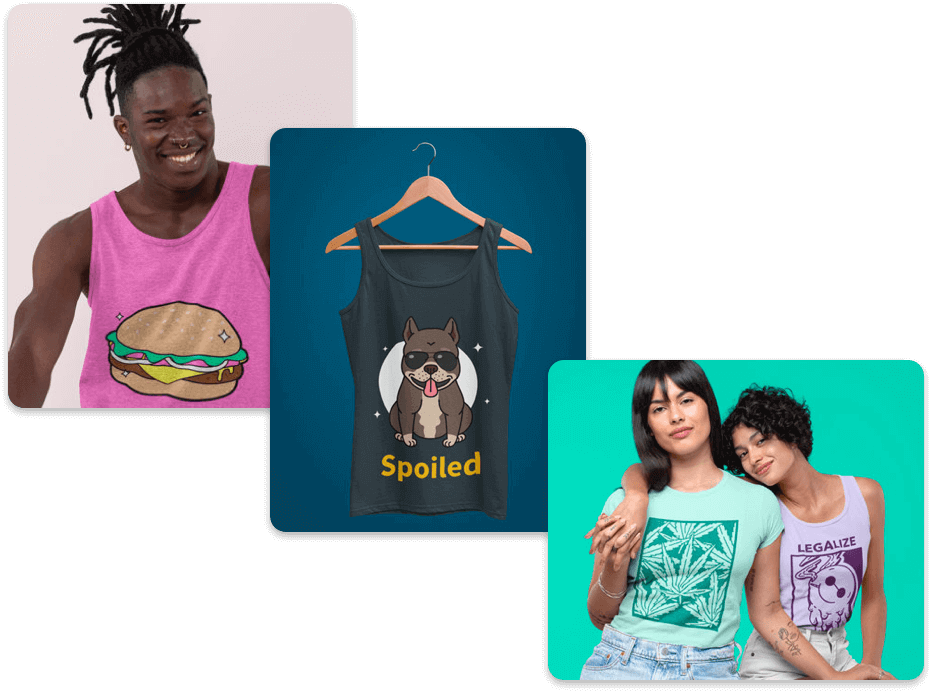 Promote, Promote, Promote
The more your images and name gets out there, the more chances you get to sell your work. So, be sure to promote your work! Even if you're not a designer by trade, our mockup generator can help you make all kinds of professional-looking Facebook ads, Instagram posts, and more. (Pro tip: TeePublic found that models in ads sell 25% better than plain product shots, and they've partnered with Placeit to offer a 15% off  for users to make quality mock-ups.) 
When the platform puts products or their entire site on sale, or when a big holiday approaches, that's another opportunity to show off your new shop. Placeit's banner maker also allows you to remind your customers of upcoming events and shout out the pertinent information your fans need to know. 
To Sum Up
With that, we hope you've learned more about how to expand the reach of your work to include new platforms that you may not have considered or tried before. You could even use a new platform as a way to establish your brand identity! 
And don't forget, if you're looking for ways to solidify your brand imagery, feel free to try out our logo maker tool so that your fans will always know it's you, no matter which platform your work is on.

---
Master Your Way Through Print on Demand Marketplaces
Learn the main principles to sell your designs on print on demand marketplaces. Get a grab on all the information you need to start selling and learn a few tips, tricks, and tools to make your dream happen!
Use Mockups to Sell Your Designs
---