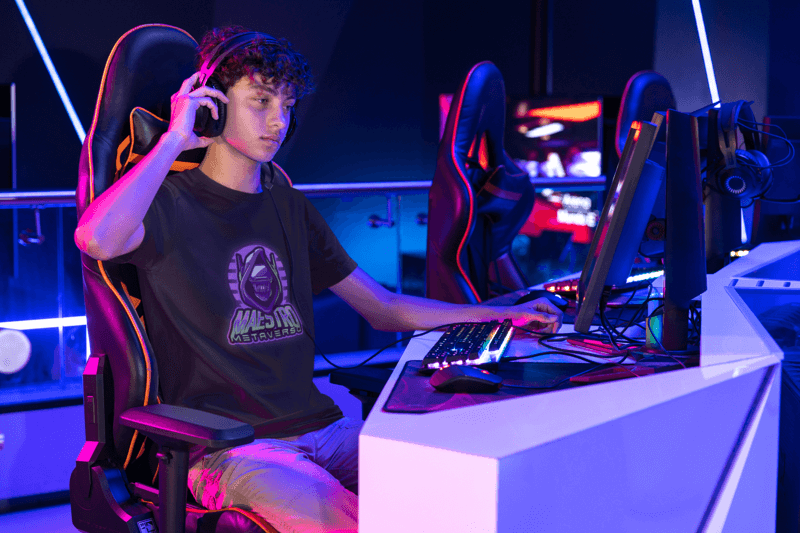 So the key lies in identifying your target audience to create quality, relevant and entertaining content to attract and engage them with features that almost no one else has. Luckily, in this digital age, we have access to hundreds of Twitch tools that will allow us to improve our streamings, enhance our channel and, of course, attract more viewers to discover that our content is worthwhile. However, as we said, there are many tools on the market, and sometimes, it can be overwhelming to choose the best one for our channel but don't worry! We're here to help, and that's why we have prepared this guide that tells you what are the best Twitch tools for streamers in 2023. 
Here You'll Find:
Some Needed Tools for Start Live Streaming
Unlike other platforms, on Twitch, generally, you need a streaming software to go on live. However, we found a site that doesn't even need to download any software. Let's take a look at the available options. 
1) OBS Studio
Type of tool:

software.

Pricing:

Free. 

OBS Studio is one of the best Twitch streaming software among the gamers community. So if you want to play or go live stream, make sure to have a good internet connection and download and install this tool. Otherwise, it won't be possible to broadcast live. 
🔥 If you want to explore more similar options, take a look at Streamlabs OBS and Twitch Studio. Both are free and meet all your needs as a streamer. 
2) Restream Studio
Type of tool:

online platform.

Pricing:

from $16 per month*. 

Now we have this twitch tool that is a discovery: Restream Studio. Unlike the previous ones, this isn't software. It's an online site where you'll be able to stream live and share it simultaneously on other platforms and social networks. Additionally, you can multi-stream to more than 30 platforms at once. 
5 Tools That Will Help You When You're Live Streaming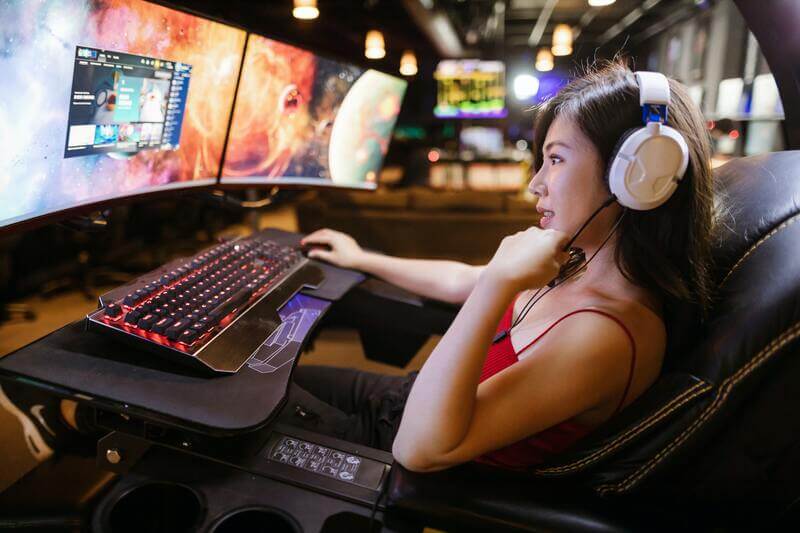 When you're live streaming, you'll need to equip yourself with some features to make your time with your viewers more friendly and entertaining, in addition to facilitating your movements while playing. Check out these fantastic Twitch tools and choose the one that fits you better.
1) Nightbot
Type of tool:

online platform.

Pricing:

Free. 

Nightbot it's a bot that works through predetermined and customized commands. In this way, every time you're playing or live streaming on Twitch, this bot helps and encourages your viewers to perform specific actions. 
2) Prime Subscription And Loop Reminder
Type of tool:

extension.

Pricing:

Free. 

When you're live streaming on Twitch, this tool serves as an automatic reminder for those viewers who already have

Twitch Prime

to subscribe to your channel without you having to tell them. 
3) TriggerFyre
Type of tool:

online platform.

Pricing:

Free, but you can donate!

A Twitch tool that is a gem when streaming and interacting with your community! TriggerFyre allows your viewers -through a system of commands and channel points- to use images, gifs, videos, and sounds to make every time you play a game an out-of-this-world experience. 
4) Vdo Ninja
Type of tool:

online platform.

Pricing:

Free, but you can donate!

Vdo Ninja is one of the best streaming tools! It's an alternative to Zoom or Skype when it comes to conferencing or inviting multiple guests to your channel. Before, it was also known as OBS Ninja, but now it has many features gamers want. For example, this tool separates the audio and video from the different guests and devices. Also, it has a unique URL, and a room resizes feature. However, its main attractions are its talk-back, solo talk, remote co-director, and multi-remote feed options. Check out the details in

this video

.
5) Stream Avatars
Type of tool:

online platform.

Pricing:

$14.99 

Stream Avatars is perfect to increase interaction while you're live streaming; try this Twitch tool, which allows you to create highly customizable avatars -the same ones that will appear at the bottom of your screen. You can choose who uses them! For example, your subscribers, moderators, or followers. 
---
🔥 Go and check how to become a Twitch streamer by a real streamer!
5 Twitch Tools Streamers Use for Music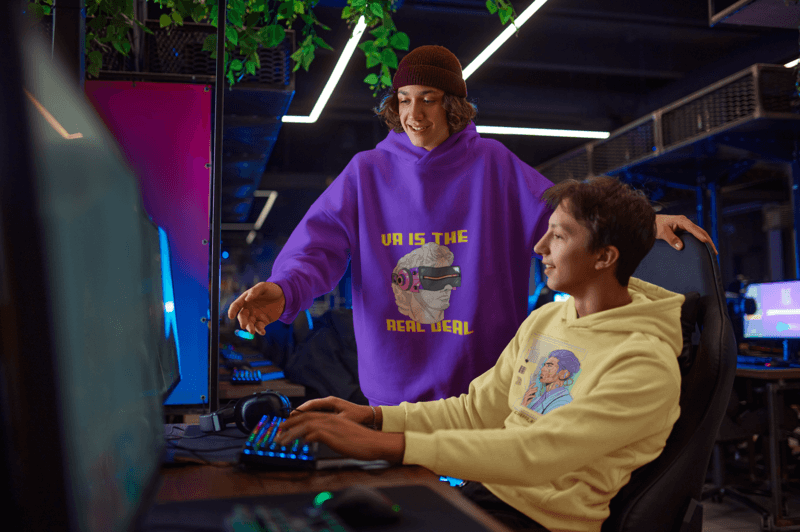 Music is a top experience and definitely, can make your streams more enjoyable. However, you have to be careful because it's well-known that the Amazon platform often bans channels that use music without a license or right to use it. Therefore, it's advisable to look for safe tools designed for content creators. Here are some:
1) Pretzel
Type of tool:

online platform and desktop app.

Pricing:

Pretzel has different plans, including one free and accessible one from $4.99 per month*.

Did someone ask for safe music for Twitch streams? Then, you get it with Pretzel, a recognized tool in the streaming world. You can have so much with their free plan, such as great and safe tracks for Twitch and even YouTube. Also, it comes with a chatbot. 
2) iMyFone MagicMic
Type of tool:

desktop app.

Pricing:

From $8.99 per month*.

Go to iMyFone MagicMic to try this tool that allows you to change your voice in real-time when live streaming to make your streams more entertaining. 
3) Voicemod
Type of tool:

desktop and mobile app.

Pricing:

Free download. Some features may have an extra cost due to its Premium plan, which goes from $40.00 per year*.
4) NCS Music
Type of tool:

online platform.

Pricing:

Free but with pay functionalities. 

NCS Music is a platform that offers free music to creators. In fact, their initials stand out for No Copyright Sounds. 
5) Epidemic Sound
Type of tool:

online platform.

Pricing:

30-day free trial and then from $7 (personal) and $15 (commercial) per month*.

Epidemic Sound

 is a great solution to avoid copyright infringement if you stream constantly. Also, it has a wide variety of music, songs, and sound effects. You can even filter by music genres or categories like "Only Creators", "Cinematic," or "Gaming". 
Fall in Love With These 5 Visual Tools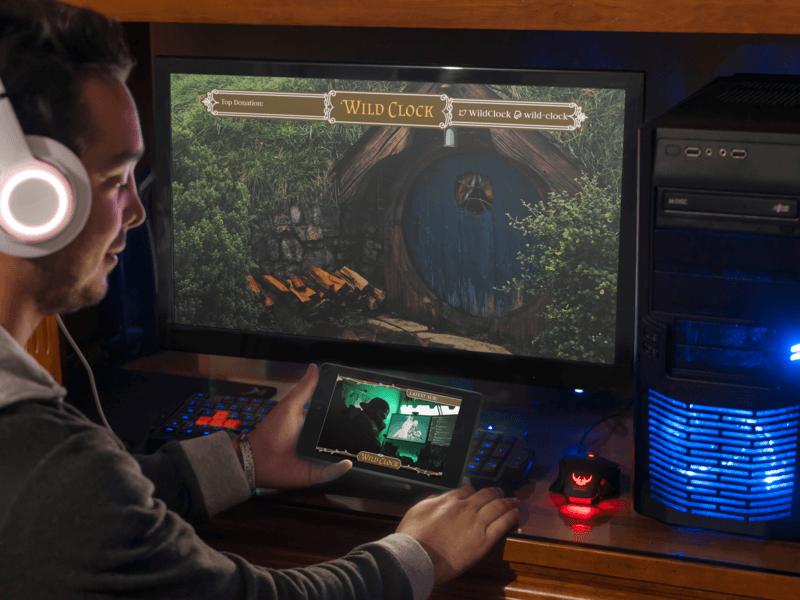 With the following sites, you can customize your profile -and your streams- with visually appealing designs and, of course, have brand consistency so your followers can identify you more quickly. Check out our favorite Twitch tools to create banners, panels, emotes, alerts, overlays, logos, and more!
1) Placeit
Type of tool:

online platform.

Pricing:

Freebies and subscriptions from $7.47 per month*. 
At Placeit by Envato, we have infinite Mockups, Designs, Logos, and video templates for every idea you have. The best part is that we also have a Gaming section where you can create stunning masterpieces for your Twitch channel in no time and in the easiest possible way (no sophisticated software is needed). Our tool contains

Profile Banners

,

 

Panels

, Twitch Offline Banners, Twitch Overlays, and

Emotes

for enhancing your Twitch profile. Now, if you plan to amaze your viewers while you're streaming, you can use

Stream Alerts

,

Webcam Overlays

,

Stream Overlays

,

Screens

, and

Lower Third

. 
😎 Learn how to make a Twitch Stream Overlay Template
2) OWN3D
Type of tool:

online platform.

Pricing:

Free plan and Premium plan from $6.60 per month*. 

OWN3D is the largest streamer shop worldwide with +10000 products. They offer a large selection of overlays, emotes, panels, and other graphic assets for streamers.
3) StreamLadder
Type of tool:

online platform.

Pricing:

Starter plan (free), Silver (from $5.46 per month*), Gold. (from $16.38 per month*). 

StreamLadder is a Twitch tool to turn your clips into Tik Tok, Reels, and Youtube Shorts. Remember that these short video platforms are a perfect complement to gain exposure and go viral. So instead of using different and complicated crop tools, use this site to promote the best of your Twitch clips on social networks. 
4) StreamElements
Type of tool:

online platform.

Pricing:

Free 

Here you can select different overlays and alerts for presenting a gorgeous design. Also, with StreamElements, you can launch a merch store to promote your brand. 
5) Envato Elements
Type of tool:

online platform with individual assets download.

Pricing:

Subscriptions from $16. 50 per month*. 

Looking for a massive variety of Twitch graphics? Look no further with Envato Elements. You can find graphics, video templates, and photos to enhance your streaming. You just need to be familiar with Photoshop, After Effects, and Illustrator, as the graphics come in these programs.
Do You Want to Monetize on Twitch? Try With These 5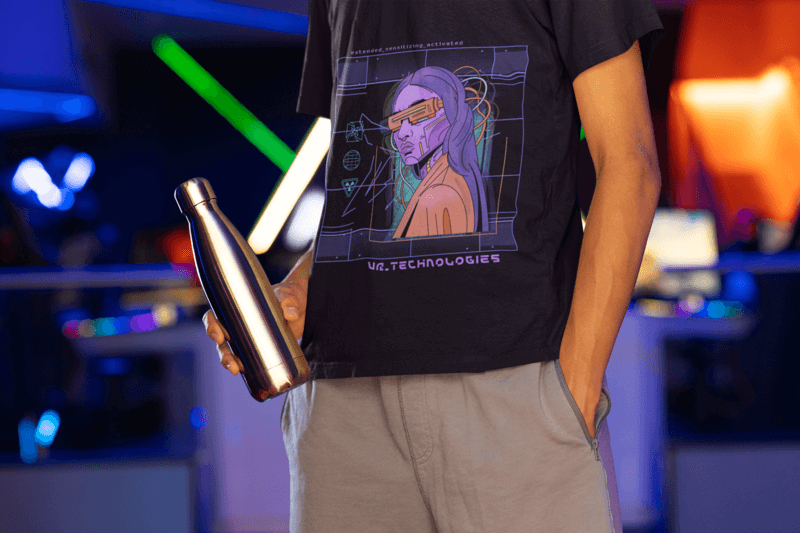 There's no better reward than doing what you love while receiving income from it. Here we leave you with some of the most popular Twitch tools to get donations and other ways to earn an extra income in the streaming world.
🤑 Don't miss out: How to Make Money on Twitch
1) Streamlabs Monthly Tips
Type of tool:

online platform.

Pricing:

Free, but charges a commission

In 2021, Streamlabs incorporated a monthly tipping service so you can earn recurring revenue from your viewers. The best part is that your tips are 100% safe with Streamlabs because they don't charge you a commission or a cut. Therefore, this way of making money is one of the greatest when you have a small number of subscribers but people who like your content and are willing to support your job.
2) Printful
Type of tool:

online platform.

Pricing:

Depends on what you sell 

To boost your Twitch channel and earn extra income, try selling your merchandise line. Currently, this is an alternative that many gamers use. You'll only need your online store and a POD provider like Printful to sell your products online without the need to have a stock behind you. In addition, Printful prints and ships your products to your buyers under your name or brand. Check other related specialized companies like Printify or Teespring.
👾 We suggest you read: Printful vs. Printify – Which Is Better for Your POD?
3) Donation Alerts
Type of tool:

online platform and mobile app.

Pricing:

Free to use but with fees

More fun and customizable moments with your gaming community! While streaming, you'll receive support from your viewers in the form of donations, which you can withdraw via PayPal, WebMoney, QIWI, YooMoney, a card, or even with your mobile phone account. Visit Donation Alerts for more information. 
4) Patreon
Type of tool:

online platform.

Pricing:

Commissions are charged according to your earnings

Patreon is a platform for content creators who want to monetize. Therefore, you can give exclusive benefits to those who want to support your work through subscriptions to your channel with this tool. 
🤑🔥 Master this platform by reading How to Use Patreon: Provide Exclusive Content and Earn Money
5) Ko-fi
Type of tool:

online platform.

Pricing:

Free

Let your fans support your work and celebrate your achievements through donations and messages. Just create your Ko-fi link and add it to your Twitch profile. This tool helps you earn some income, especially if you're a beginner. Another alternative is "

Buy me a coffee

", but they charge a 5% commission. Up to you!
Don't Forget About Tools for Statistics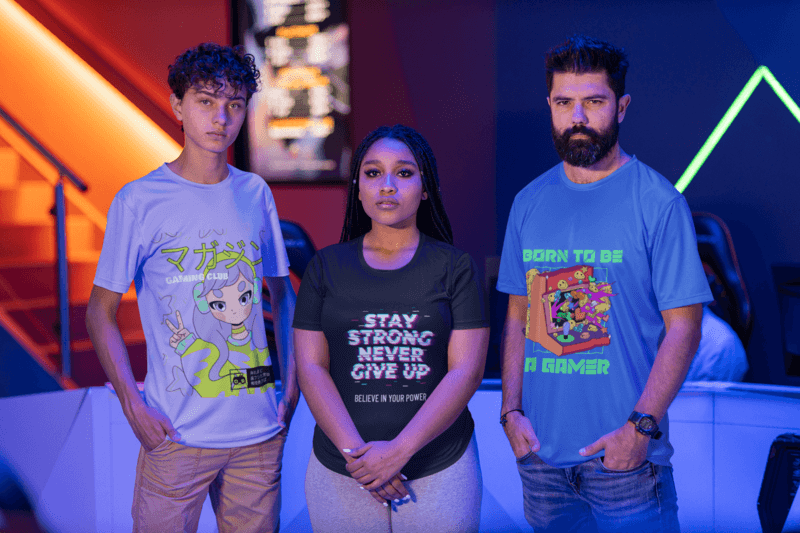 So far, all good. But to keep growing and improving on Twitch, you need to measure your performance and evaluate your "competitors." That's why these two twitch tools are our favorites when it comes to analytics. 
1) Twitch Tracker
Type of tool:

online platform.

Pricing:

Free

This Twitch tool allows you to fully explore the different streamers' channels, trending games, and the accounts with the best growth. Looking at this data will enable you to understand a little more about the success of your favorite gamers or streamers and even take inspiration from them to grow your Twitch channel. Go now to Twitch Tracker and get the most out of it!
2) Restream Analytics
Type of tool:

online platform.

Pricing:

Free and with plans from $16 per month* 

"If you can't measure it, you can't improve it." We often forget about the numbers, but don't worry! That's why Restream Analytics exists: to analyze your Twitch Channel performance. Here, you'll be able to observe -from one place- the performance of the multiple platforms you use. So get ready to measure your success, know what drives your viewers, and understand your audience. 
Extra Features to Add to Your Profile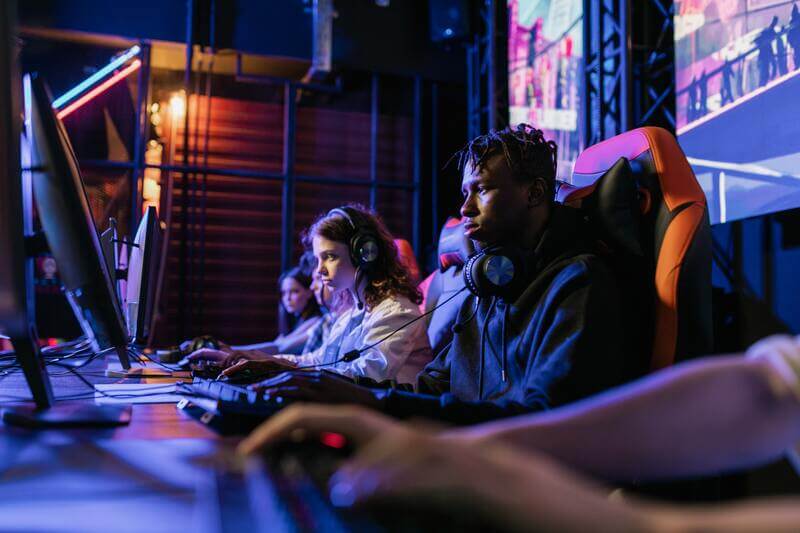 The following features don't require downloading any software. They're simply within the settings but are extremely useful. *wink-wink*
1) StreamElements Leaderboard
Type of tool:

extension.

Pricing:

Free

StreamElements Leaderboard is a Twitch tool that will help you create a scoreboard, showing your top viewers and other features such as subscriber stats, leading products in your store, and more.
2) Streamlabs Stream Schedule & Countdown
3) Setting For Disable Ads
Type of tool:

Twitch setting.

Pricing:

Free

Ads can be annoying for anyone, but there is a way to "avoid" them, especially when you are in the middle of a significant stream. So, to disable ads go to the settings section under "Affiliates". Note that this action won't make the ads disappear entirely, but you'll do it manually. You have the option to run them for 30 or 60 seconds before the start of, for example, a 1-hour match. This way, your viewers will watch 60 seconds of ads before starting but not during the streaming. 
4) Beacons
Type of tool:

online platform.

Pricing:

Free, but you can go pro, paying $10 per month

To avoid link clutter, use only one link. In this case, Beacons is a customizable link that you can add to your Twitch profile. For example, you can place links for your followers to find you on social networks, watch your latest video, add links to listen to your playlist or take them to your website. The possibilities are endless, and you can play with them as much as you want. 
5) Creator Goals
Type of tool:

integrated on Twitch.

Pricing:

Free

Creator Goals is a Twitch tool within the stream manager that allows you to set up your goals. This way, every time you are streaming, you can encourage your viewers to contribute and help you achieve your numbers.
Final Thoughts About These Twitch Tools
Today, there's a universe of Twitch tools and resources. Each has its pros and cons; however, some are more promising than others. But to find out which ones your channel needs to improve and grow, you need to try most of them to see what works best for you. And even make combinations until you find the winning formula. P.S. Don't forget to dive into What is the Best Gaming Gear Every Gamer Should Have and How to Grow Your Twitch Channel.
We hope you liked this guide focused on the best tools for streaming on Twitch. Share in the comments if you have tried any of them or if you have a favorite. 💜
FAQ Placeit For Twitch
---
---
---