Get in the Holiday Spirit with Christmas Mockups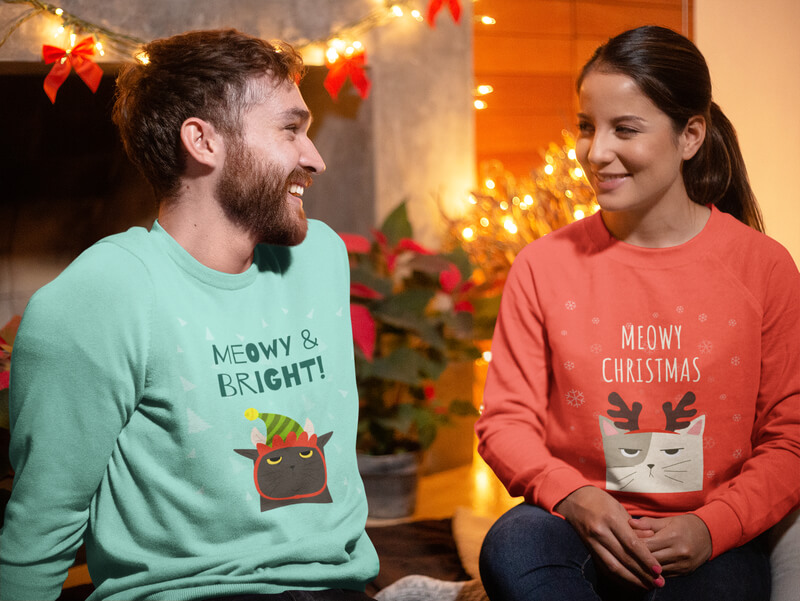 With Christmas just around the corner, it's very likely that you've already started to design holiday apparel for your online shop. If you've got some cheery Christmas designs that would look great on a cozy hoodie or some fun holiday designs that would be even more appealing next to a fireplace, our Christmas mockups can make that happen.
Instead of just showcasing your flat designs in your shop, put them on a mockup that is full of the holiday spirit to really catch the attention of your target audience.
Jump Ahead to a Section:
How Mockups Can Help Increase Your Sales
There's no doubt that you have awesome t-shirt designs that people would love to wear, but the way you display them in your shop is what makes all the difference. There's a reason why brands invest a ton in their photo shoots and marketing campaigns. Luckily, if you specialize in creating t-shirt designs, creating attractive product images doesn't require much of an investment if you know how to go about this.
✨​ Take a look at our 8 Hot Personalized Christmas Gifts​ to Add To Your Shop
Using apparel mockups means you don't have to waste a ton of money or time on getting amazing images of your apparel designs. The best thing is that you can find mockups for all sorts of products and for all types of occasions. For example, if you're starting to plan your holiday marketing campaigns, Christmas mockups will put your designs in a warm and cozy holiday setting. Check out Placeit's mockups and start stocking your shop with the right type of images.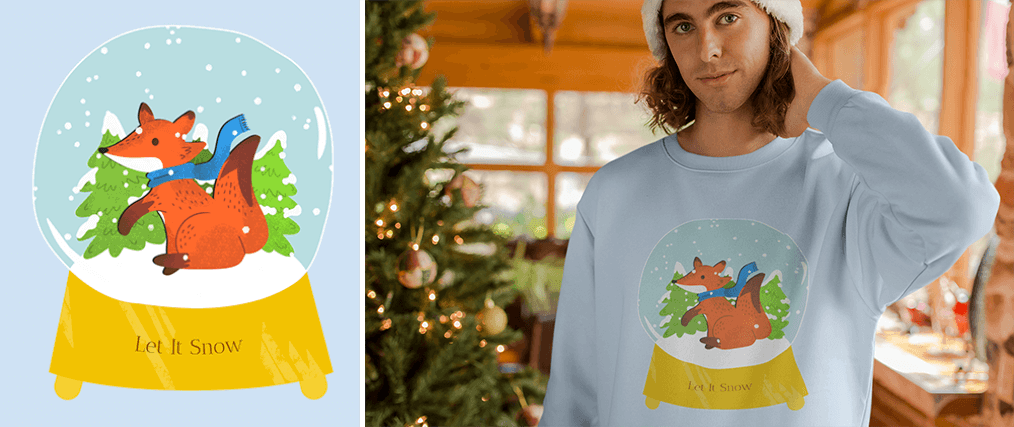 😎✨Get ready for the last quarter of the year with this Holiday Marketing Checklist to Boost Your Seasonal Sales
Create Cozy Sweater Mockups
The holiday season is notoriously cold, so selling your t-shirt designs on cozy sweaters is a brilliant idea. Once your t-shirt designs are ready, all you have to do is upload these same designs onto a sweater mockup. It really is that easy to expand your product line! What's more, you're sure to love Placeit's Christmas sweater mockups which are full of Christmas lights, stockings, and holiday decorations in the background.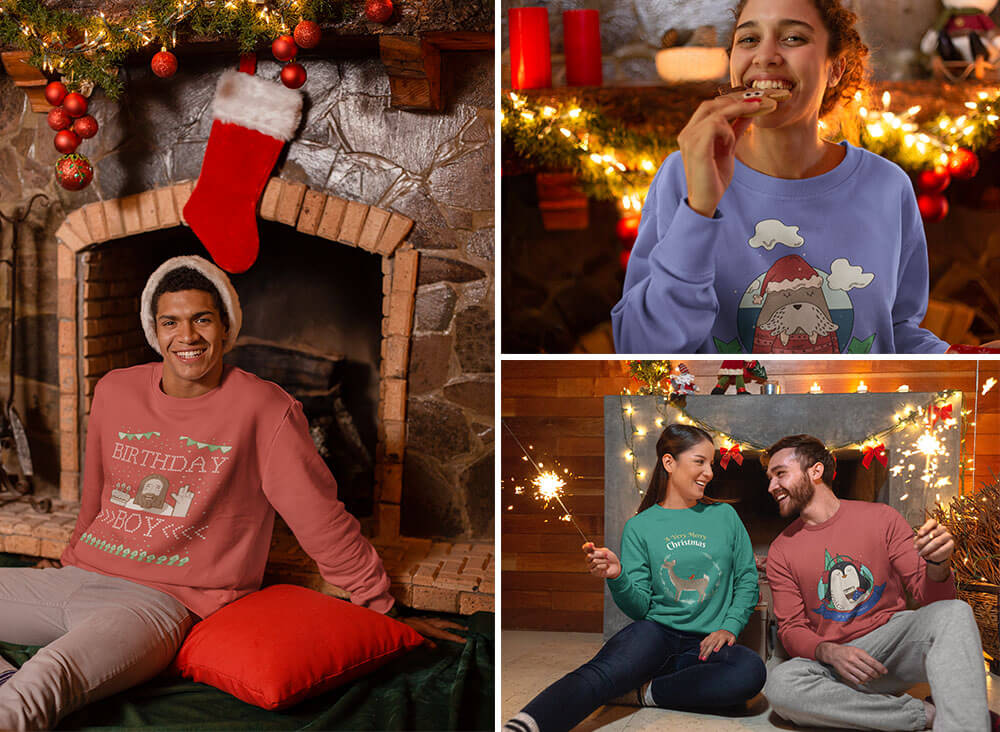 Spread the Holiday Cheer with Hoodie Mockups
A big, warm hoodie is a must during the winter, so make sure your customers take notice of all the great hoodie designs you have for sale. To make your designs even more appealing, check out Placeit's hoodie mockups that are perfect for the holiday season. You can use these in your online shop, share them on social media, or even use them to create ads for your brand!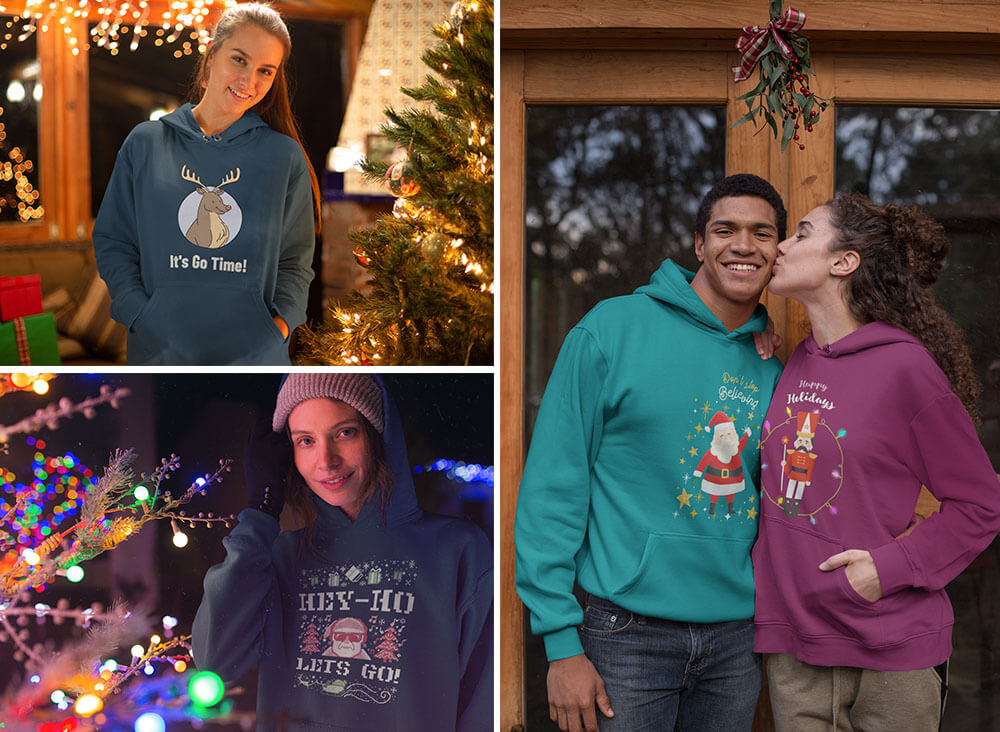 ✨🎅🏻 Not sure what else to sell during this end-of-the-year season? Then take a look at these 30 Printify Products to Have Very Merry Sales This Holiday
Create Holiday Designs with Placeit
If you've fallen a bit behind schedule and don't have your holiday designs ready to advertise, Placeit's t-shirt design templates have your back. You can create all types of Christmas designs to put on t-shirts, hoodies, sweaters, and any other apparel you can think of. There are holiday t-shirt design templates featuring adorable animals, an ugly Christmas sweater design template, others with traditional Christmas graphics, and many more.
The best part is that you can get all your designs ready to post today. You can try our 68+ Custom Christmas Sweater Designs for Inspiration to get ideas on fabulous sweaters and crewneck designs these holidays.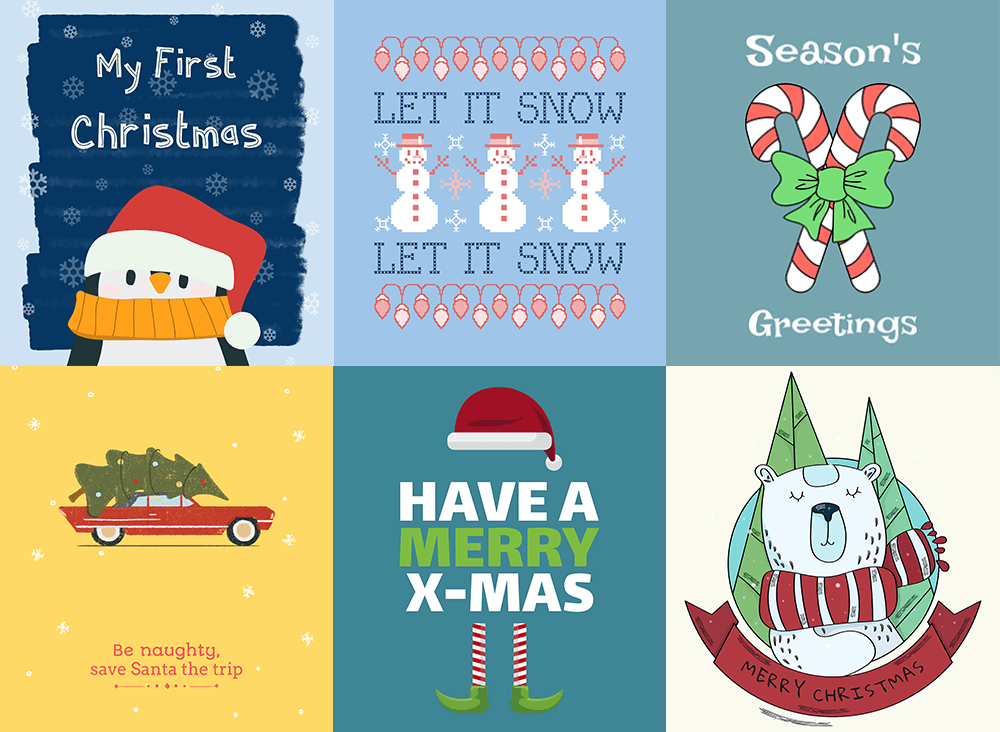 Advertise Your Holiday Apparel with a Christmas Banner
Now that you have the perfect holiday designs and Christmas mockups, it's time to make some sales. You can count on your regular customer base to buy some products, but you'll also want to reach new buyers. One way to do this is by creating banners to advertise your holiday offerings.
Placeit's online banner maker ensures that creating a banner is as easy as can be. Not only that, your banner will be ready to share in seconds, helping you reach your audience before the holidays arrive. Check out just how easy it is to make your banners with Placeit's banner maker app.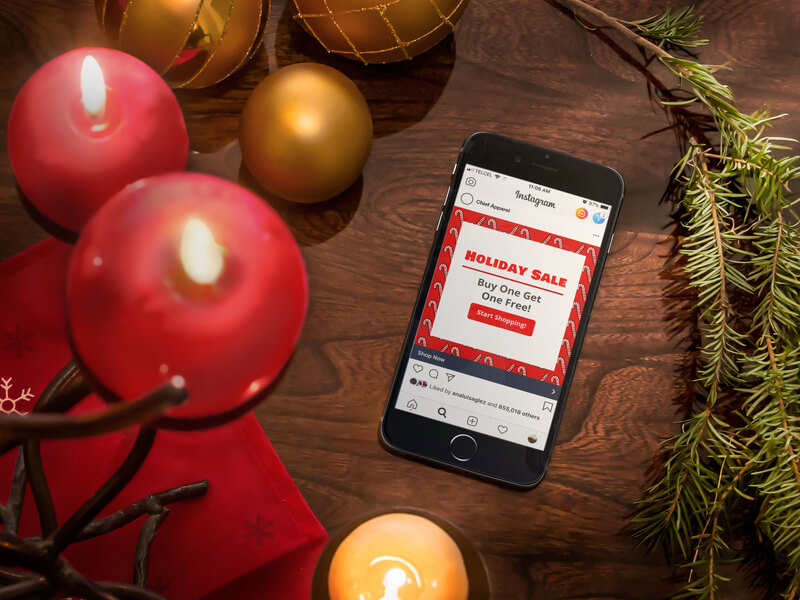 Make Serious Holiday Sales This Year
Beyond using traditional methods of advertising, extend your reach this winter using other, nontraditional advertising techniques. This doesn't mean you should give up on running social media ads or holding a Black Friday sale but take it another step further with promos and ads that will really catch your customers' attention. Below are some examples you can try out this season: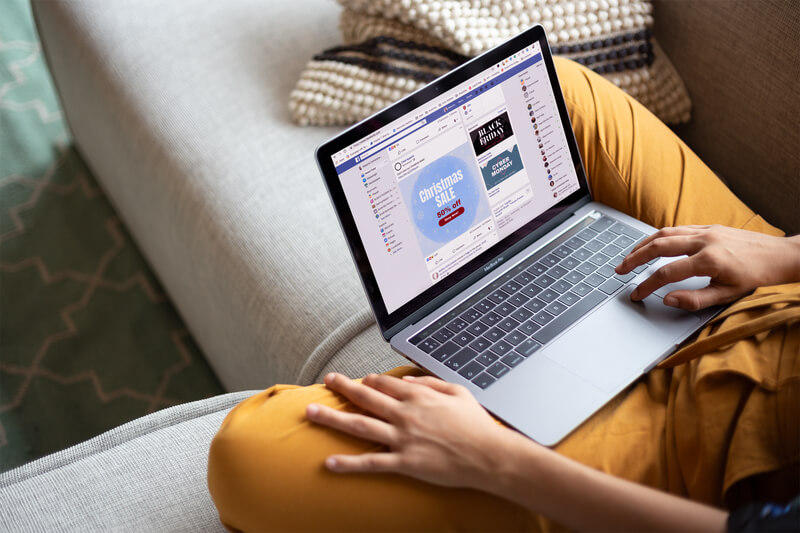 Run a holiday email campaign. Send out a promotional email to your already existing customers advertising your new seasonal items. You can include a discount code or coupon to get them excited to make a purchase.
Connect with your audience through social media. If you already run social ads, this is great, but something that can make a bigger impact is actually connecting with your audience. Think of fun ways to interact with them, such as asking them to post pictures of themselves getting ready for Christmas or asking what's on their wishlist this year.
Create an advent calendar of savings leading up to Christmas. Advent calendars are a Christmas staple, so incorporating them into your seasonal marketing plan is a great idea. You don't have to go out and make anything either, just offer a new promo every day leading up to Christmas. You may offer free shipping one day, a discount on hoodies another day, and maybe even a freebie another day.
Get Ready for the Holidays with Placeit
Don't let your holiday apparel go unnoticed this year! Check out Placeit's Christmas mockups, Christmas cards, and design templates to get your sales to where you want them. With Placeit's unlimited subscription, you can create as many t-shirt designs, mockups, banners, and so much more. Start stocking your shop before Christmas arrives!
"Making Christmas images for my shop was so easy with Placeit's Christmas mockups!"
Mark Daley 5/5
---
Add Some Holiday Cheer to Your Designs with Christmas Mockups
Planning to make some major sales this holiday season? Placeit's Christmas mockups can help with that! Instead of advertising your flat holiday designs, put them on mockups that will be more appealing to your customers!
Put Your Designs on Christmas Mockups!
---